Back to Blog
Top 10 apps to integrate with your communications platform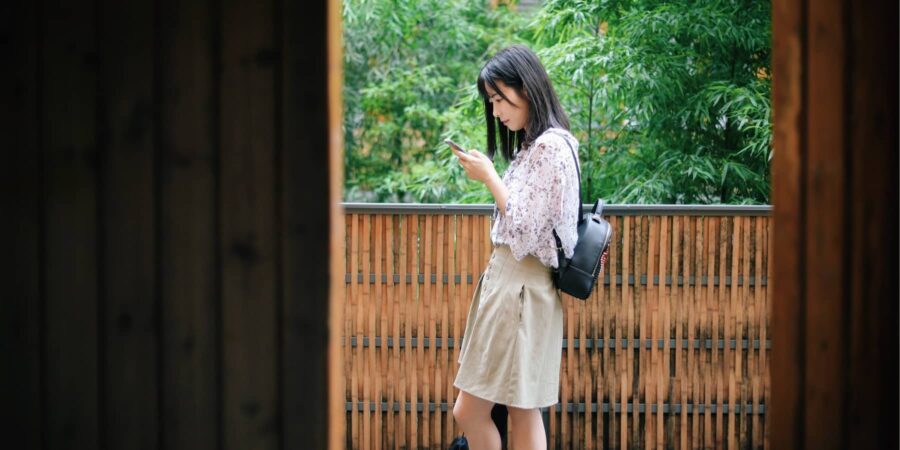 A connected team is an effective team—and to stay connected, your communication tools need to play nice together. Whether it's between employees, with customers, or remote offices, you need a unified communications platform that helps you stay in touch through channels like voice calls, video conferencing, and instant messaging.
Good news: there are so many amazing applications out there that let you do this.
Not-so-good news: not all of them come packaged neatly together, which means you'll have to pick and choose a communications platform that can integrate with a wide variety of other software (like reporting, analytics, and so on).
With a tech stack that integrates together, you can not only save time because you don't have to keep toggling between different apps, you also don't have to do a ton of copying and pasting because they'll sync conversational data between them automatically. (I'll show you a few examples below.)
So how do you decide on what to integrate with your communications platform? Here are 10 commonly used apps that most customer-facing teams—and even non-customer-facing teams like us marketers—should consider integrating with your communications platform.

1. Google Workspace: General productivity

Google Workspace brings all of Google's business productivity tools together, including Gmail, Google Docs, and Google Calendar. These are essential workplace tools for businesses worldwide—now imagine how adding them to your communications platform can help.
Integrating Google Workspace with Dialpad's cloud calling, contact center, and video conferencing creates a single, unified platform for business productivity and communications. Contacts, calendars, email, directory, and more are all available from a single tab, and with single sign-on, users can access everything they need without needing to log in to multiple programs.

2. Salesforce: Sales and customer relationships
Salesforce is one of the most popular enterprise CRM (customer relationship management) applications out there. Businesses use it to track all customer and prospect interactions and keep all account information centralized. Integrating your business communications tools directly in Salesforce creates streamlined workflows that reduce manual data entry and gives you a few of all your customer relationships in one convenient place.
The Dialpad + Salesforce integration increases productivity by syncing every customer interaction with the correct account and automatically logging inbound and outbound calls, business text messages, and voicemails.
And with a built-in power dialer, you can also make calls from directly within Salesforce, rather than having to switch between tabs, including call controls and automatic notes:
Agents and reps will have all the contextual information they need, from contact information to their history of communications across channels.
And they'll even get Dialpad's Real-Time Assist cards right inside Salesforce so that agents can get live guidance as they're talking to customers:

3. HubSpot: Sales and customer relationships
Speaking of CRM applications, HubSpot is another popular one. Marketing, sales, and service departments rely on HubSpot to help grow traffic, convert leads, and close deals.
Like with Salesforce, integrating HubSpot with your communications platform makes communicating with customers a lot easier. Agents can make calls from within HubSpot and instantly log them, including automatic transcripts. Capture key moments, action items, and contextual information from every call without needing to flip back and forth between your sales data and calling screen.

4. Zendesk: Ticketing and customer service

Now let's talk ticketing and customer support with Zendesk, a customer service software offering tools like helpdesk and customer engagement. Zendesk helps solve customer support issues across the web, email, phone, SMS, and social media, powered by workflow automation to get each ticket to the right agent.
By integrating Zendesk into Dialpad's communications platform (learn more about CTI dialers), you can provide service agents with crystal clear HD calls from within the Zendesk platform. And with the included Dialpad Everywhere widget, contact history from other connected platforms, real-time voice transcriptions, and real-time assist cards make work even easier for agents.

5. Outreach: Sales opportunities and engagement
Outreach is an integrated sales engagement platform trusted by some of the fastest-growing software companies for reaching their revenue goals. It's designed to help sales reps generate more opportunities and maximize effectiveness, which means a good communications platform can go a long way with it.
With Dialpad's Outreach integration, you can make calls directly from within the Outreach app, accessing call controls, live transcriptions, and customer context from a single screen. As always, agents can receive real-time assist cards when they need information or in the moment coaching.

6. Prodoscore: Productivity and business insights

Prodoscore uses machine learning, AI, and natural language processing to measure and boost productivity across core business applications. Integrating it with your cloud phone system can add metrics for time spent on calls and details to help make it easier to identify where things went right or wrong.
This integration can help boost productivity with greater insight into each call, giving you actionable information and critical data. Plus, it's so easy to use, it takes just minutes to get it set up and running.

7. Kustomer: Customer support for contact centers

With Kustomer, agents have a single place to focus on and support their customers, with a holistic view of all customer activities. By integrating it with a business communications platform, you can add reliable, HD-quality communications to the mix.
Integrating Kustomer with Dialpad lets you make, answer, and control calls from a single widget within Kustomer. Recognized numbers are matched with identified customers, automatically providing agents with info about previous interactions. This is great for avoiding that one caller who insists "the last person I spoke to said he'd make an exception for me!"
See how Tecovas, an ecommerce brand, uses Dialpad's Kustomer integration to provide excellent customer service.

8. Mixmax: Personalized customer outreach

Mixmax is a sales app for Gmail that helps you accelerate revenue at every stage of your customer journey. It acts as a natural extension to Salesforce and LinkedIn, automates repetitive tasks, and organizes reps' daily workflows.
Revenue teams love Mixmax for its ease of use and unique engagement features like one-click scheduling, in-email polls, and surveys that make sending personalized messages at scale a breeze. By integrating Mixmax and Dialpad, you will increase your reps' sales productivity and empower them with the tools they need to do what they do best: sell.
You can use engagement tools like one-click scheduling and Sidechat, create personalized messages, and automatically log phone and email activities. Plus, with advanced team performance reporting and insights, you'll be able to tell precisely how well your team is performing.

9. Front: Customer communications and collaboration

Front is a customer communications application designed to help teams manage shared inboxes. It routes messages to the right person for the job and allows collaboration on email, SMS, live chat, and more. By integrating it with your communications platform, you can add voice and video calls to the mix.
Integrations like Dialpad + Front allow agents to make and receive calls right from their Front inbox, speeding up communication and saving time switching between apps. Plus, a call log, call recording, and call transfers make each call easier for the agents. Even better, all calls are automatically logged, so you'll never lose track of who called about what.

10. Domo: Data and analytics

Domo is a data visualization app that helps many of the world's leading brands access and analyze data. It's used to empower collaboration, decision-making, and efficiency with clear insights and analytics—that can include communications data.
Integrating Domo into your communications platform can help you access and understand call analytics to gain a comprehensive picture of how your team is performing. Is call volume increasing? How's your average call rating? What about the quality of your calls? Domo can reveal all of that, making actionable insights just a click away.
What will you integrate with your communications platform?
See how Dialpad's integrations work! Book a demo with our team, or take a self-guided interactive tour of the app on your own first!