Guide
Guide to CCaaS: Contact Center as a Service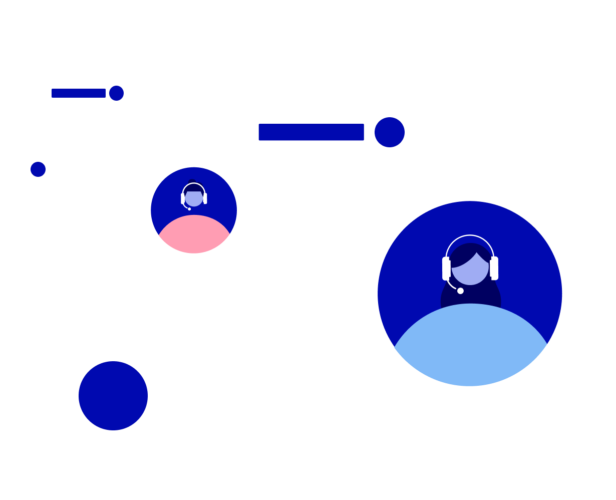 What is Contact Center as a Service (CCaaS)?
Contact Center as a Service (CCaaS) refers to a cloud-based contact center or contact center management. CCaaS solutions act as the central hub for customer interactions. From tracking customer details to routing calls, this automated solution simplifies operations without requiring expensive on-premises software hosted in your data center.
Contact center software offer access to a host of features such as improved access to customer data, the ability to focus on call automation, and expanded customer service functionality for new channels and platforms.
What Goals Drive the Adoption of CCaaS?
CCaaS solutions are rapidly scaling in popularity. According to Gartner, CCaaS solutions are becoming the preferred customer service infrastructure for North American companies. A number of goals and initiatives drive the adoption of cloud contact centers, including:
The need to support remote agents and provide a cohesive customer service experience, even if your team is working in different locations and time zones
The desire to eliminate the expenses of maintaining onsite hardware, paying for software upgrades and more licenses, and keeping IT teams busy with troubleshooting and system patches
The goal to better integrate call quality management and customer data to deliver a winning customer experience at the junctures where it's needed most
Streamlined call management to help your customer service team diversify how they provide support, while hitting service key performance indicators and providing better service
Improving the tools, data, and digital resources available to both customers and agents for more effective customer service calls
The ability to introduce new support channels, including SMS, text-based support, chat, video customer service, social media, and more to augment email and phone-based customer support
Companies can simplify their contact centers, cut costs, and use technology to delight customers and keep them coming back for more. Cloud contact centers bring the latest technology to achieve those goals.
What Features do CCaaS Platforms Typically Have?
CCaaS platforms typically offer a wide range of features that help streamline call center operations and improve the customer experience. Some typical features include:
Customer relationship management (CRM) capabilities that allow service agents to access past call history and log new interactions and incoming requests
Some systems may tie a phone number or verification action to customer data and immediately show that to an agent when they take a call
Support for virtual operations, which may include voice-based support, text chat, email support, tickets for more complex problems, and even video or other emerging service modalities
Some platforms have social media integrations to track customer service interactions on networks such as Facebook, LinkedIn, and Twitter
A self-service feature that allows users to perform rudimentary functions such as review an account balance or process a payment via an automated menu
Interactive Voice Response (IVR) to automatically route calls
Outbound contact center capabilities for follow up and queue management
Remote agent features
Subject matter expert features for call escalations
Call escalation workflows and tools, such as ticket histories and defined processes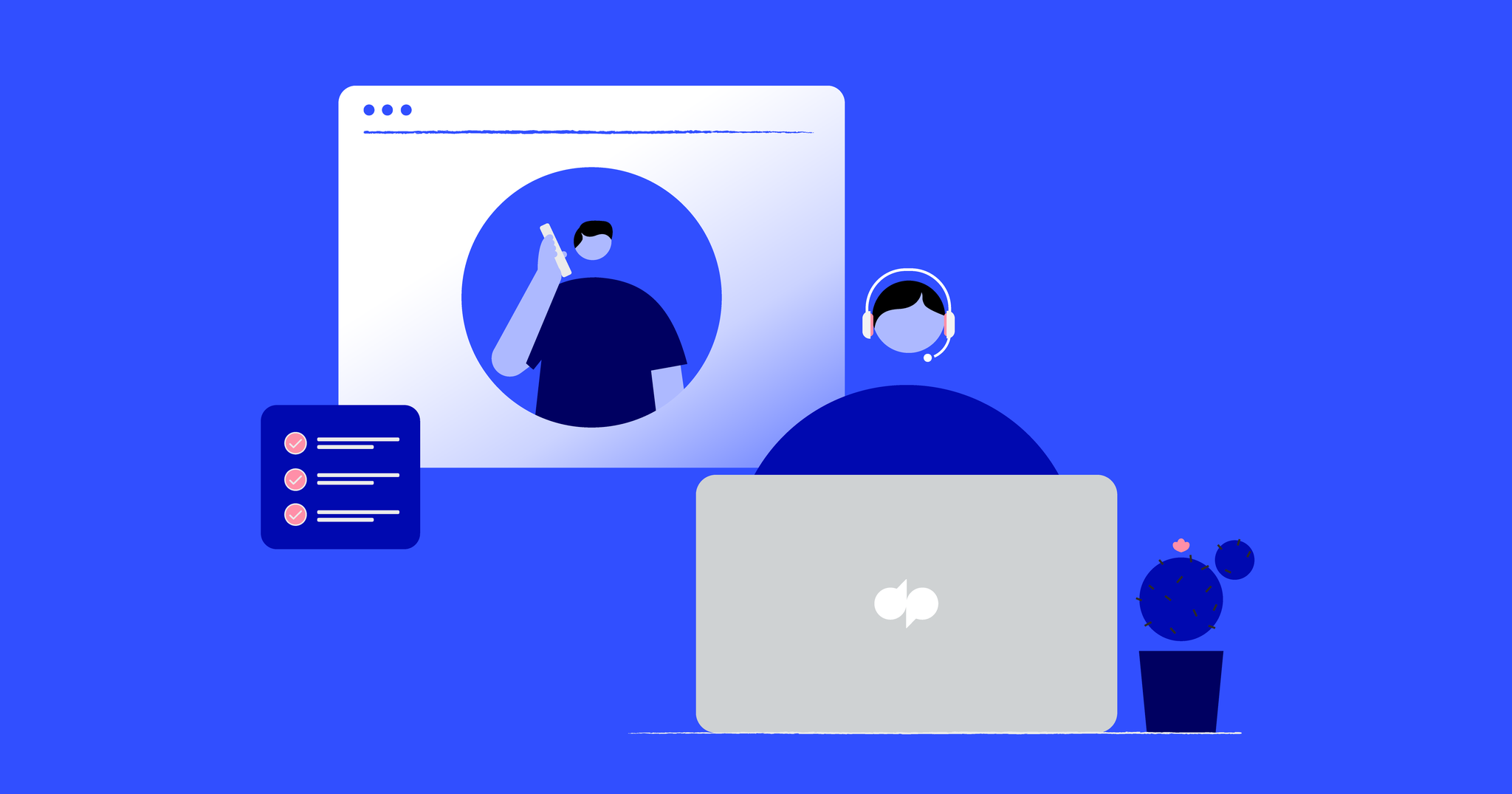 What is the History of CCaaS?
Brands adopted customer-focused technology early on, but most customer service solutions tended to require on-premises infrastructure. When new technology created the potential for cloud-based customer service, adoption rates were initially low for several reasons.
The main concern was security. A breach that exposed sensitive customer data could be disastrous, and, until recently, cloud-based contact centers increased the risk of exposure and breach.
Another was control. Customer service infrastructure is the most direct line to today's customers and ceding control could put your business at risk. It wasn't until Contact Center as a Service became more popular that brands considered moving away from on-premises infrastructure.
In many cases, it's a transition that's happening and is being accelerated by the recent push for more remote work functionality. Today, companies that embrace contact center technology are building on a legacy of security and efficiency.
What Are the Latest Trends in CCaaS?
As contact center solutions evolve, there are a number of trends to watch that can help shape your strategy and your choice of technology partner. Some factors to consider include:
Balancing security and privacy: While CCaaS solutions give better access to your customers' data during support calls, many are simultaneously introducing workflows and other solutions to protect privacy. For example, a customer may be invited to use an automated service to verify their account so no account reps have access to sensitive information like pins, the last four digits of their social security number, or passwords.
HD voice quality: HD quality isn't just for TV. Customers want an excellent experience, and today's cloud contact center solutions offer high-quality video and sound. As customer service representatives embrace a wider range of potential formats, expectations of quality experiences transcend specific channels to deliver excellence at every touchpoint.
Machine-driven call routing: AI and machine learning have improved contact center capabilities to perform fast, accurate diagnostics on calls, and these are evolving every day. Smart queues route calls to their destinations, improve customer focus, and even identify customer sentiment to provide warnings to agents when a customer might be angry or require special handling based on voice queues. When AI augments other CCaaS features, the customer experience has more context and personalized impact.
Deeper data integration: As the 360-degree customer view becomes a possibility, cloud contact center solutions integrate with other platforms and apps to develop a more holistic picture of customer needs. Tomorrow's CCaaS profiles may deliver relevant website interactions, social media activity, and other discussions to help drive more effective engagement levels and take the full context of customer relationships into account when delivering support. Expanding data integration can also support managerial decision making and further integrate the customer support function across your organization.
Expanding chatbot deployment: Today, chatbots help speed up customer service by driving customers to self-service options, dealing with routine queries, and gathering the information needed to streamline handoff to a human agent. As chatbots continue to become more sophisticated — both in their language and their tactical deployment — they'll play an increasingly important role in delivering more complex aspects of the customer experience with a technology-driven intelligence.
What To Look for When Evaluating CCaaS Solutions?
When you're considering which platform to select for CCaaS vendors, consider factors such as:
Platform diversity: The ability to support a variety of customer interactions, including inbound customer requests, outbound sales, and omnichannel interactions.
Channel diversity: Today's most useful CCaaS solutions provide your team with the ability to support customers by phone, email, chat, video, and social media.
Security: Your contact center software holds some of your most critical data. It's important to understand what security strategies a partner uses to protect your information.
Disaster recovery and data backup: Your team deals with hundreds of calls daily, and each of those interactions generate new data for your company. Evaluate partners for how often and how effectively they back up data. What tools and talent do they have on hand to restore access if your data is compromised?
Features: More broadly, does the current feature set that the contact center offers meet your needs? Are there any advanced features like Voice Intelligence to equip your team with real-time, AI-powered insights? Are you confident in their ability to scale and grow with you over time? Feature match can help you determine when a CCaaS platform is well-positioned to help you reach your desired business outcomes.
Cost: Moving to a cloud-based solution can yield significant savings on hardware, software upgrades, and IT staffing costs. However, it's important to evaluate the monthly costs, contract terms, and other factors to help you understand both recurring expenses and total costs of ownership.
Customer support: What customer support options will you have access to if you run into challenges with your own CCaaS? Explore the range of different customer support channels. Consider whether you have or will need a dedicated account representative.
Manager visibility: What kind of manager visibility does your cloud contact center provide for checking on priority clients, evaluating agent performance, or understanding the context for escalated requests?
Get Started with CCaaS & Dialpad
Getting the right contact center infrastructure in place is an essential part of offering excellent customer experiences — no matter what challenges are disrupting the business landscape. CCaaS solutions provide flexible, cloud-based access to the features, tools, and support you need to operate a modern contact center smoothly. Learn more about Dialpad's cloud contact center and book a demo to see how quick and easy it is to set up a contact center for your business.