Call Recording
Call recording is a valuable communications tool in the modern business world. With Dialpad, you can record business phone calls that will help you improve customer service and create official records of important conversations, all using just one click.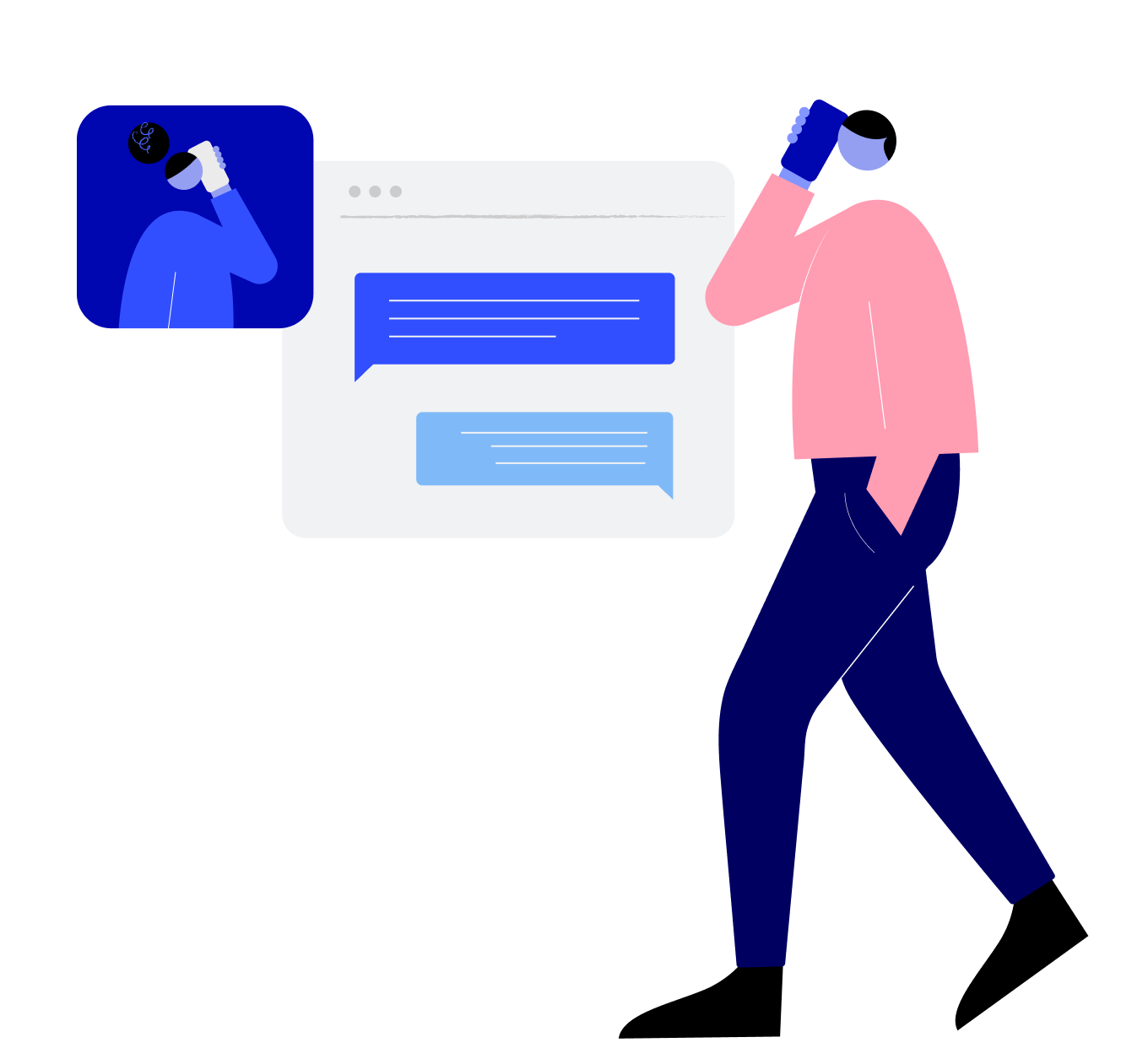 Record Your Business Conversations for Later
Whether you're working on improving customer service and security or just trying to recall a specific talking point made during a phone conversation, Call Recording provides you with a record of the conversation that you can go back and listen to at any time to confirm details or help coach your employees.

You can also set up Call Recording so that every call that comes into your Main Line, Department, or Call Queue will be automatically recorded and stored, providing administration and teams with select access to them when required.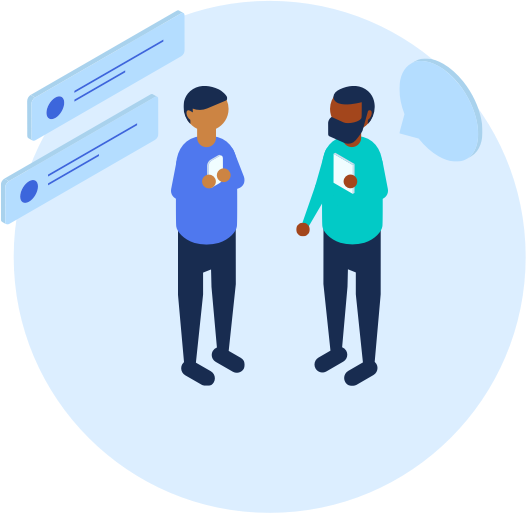 How Does Call Recording Work?
When you're on a call, simply click 'Record' in the on-screen menu.

Once you've captured all the important details and decide that you've recorded enough of the call, click the 'Record' button again, and the recording will stop. The recording will also stop if you hang up.

Once the recording is stopped, it's converted into an easy to use audio file that is automatically added to your Dialpad inbox under the 'Recordings' tab. You'll see it titled as the name of the caller and will display the duration of the recording in minutes and seconds as well as the date the call was made—all the information you need at a glance.

From this folder, you can download the file and keep a copy of it on your computer, or email it to yourself so that you have access to it from your smartphone.

Learn more about Call Recording in this video.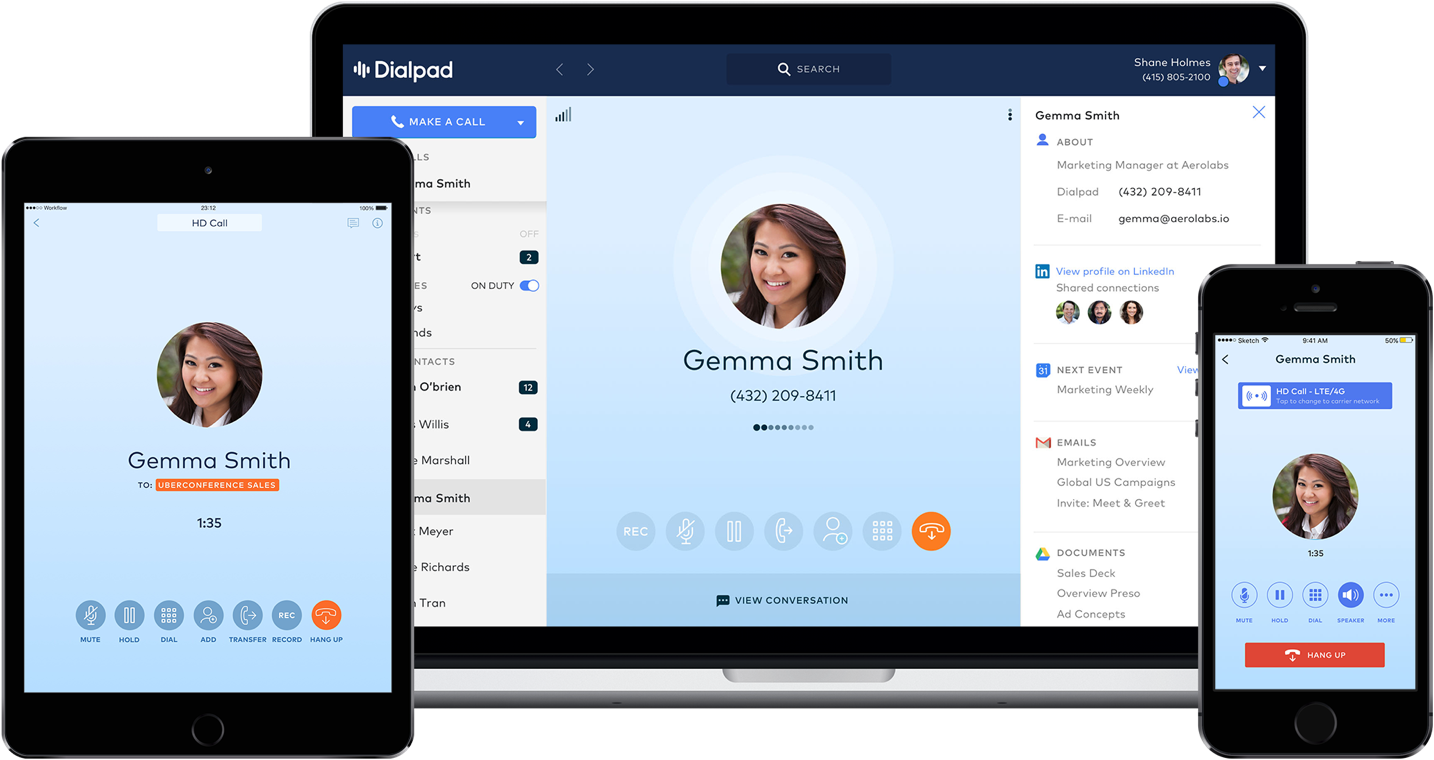 When to Use Call Recording
In business, it's often important to create a concrete record of what has been said and agreed upon. This removes the liability of people forgetting what was said or changing the terms of an agreement in the future.

Call Recording is also useful in helping improve customer service. By recording the calls, you can provide employees with real world examples of what good customer service is, as well as point out and coach employees on potential weak areas.

Having audio files of your most important conversations saved in a database can be an invaluable resource, and something you'll thank yourself for if and when you need to access them.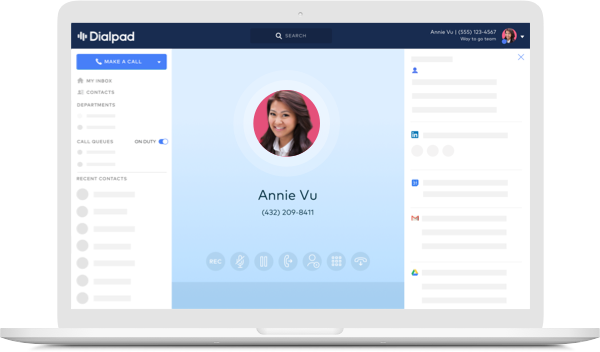 Call Recording and Privacy
When Call Recording is enabled, administrators can choose whether they want to enable a prerecorded prompt that notifies callers once a call begins recording. While enabling this feature is optional in Dialpad, local regulations may require you to let others know when they're being recorded.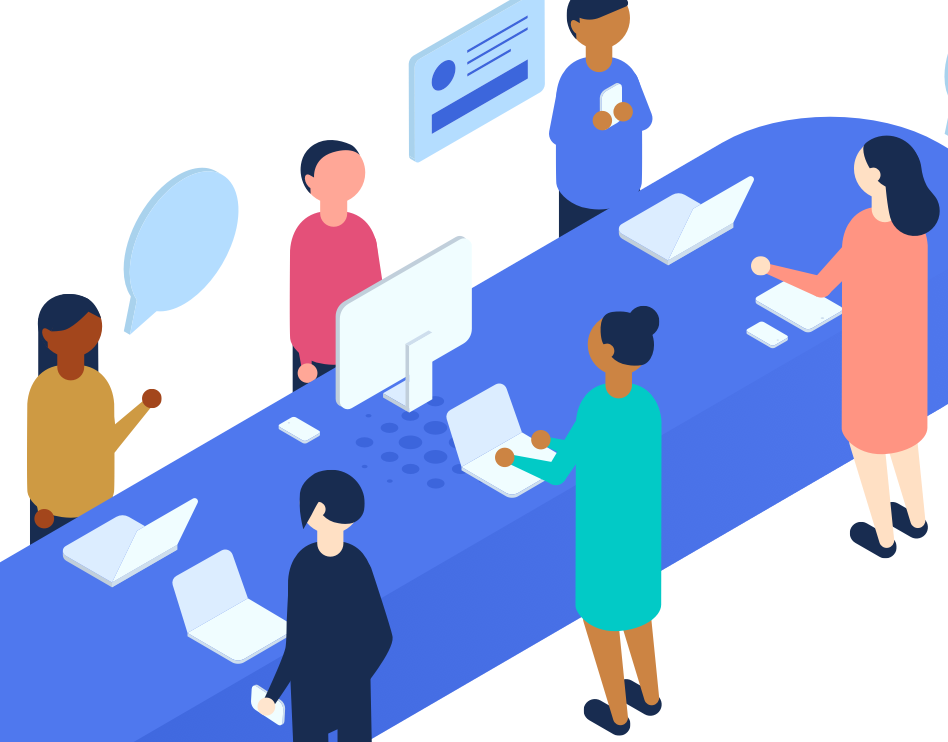 Recording Conference Calls
With Dialpad's web conferencing product, users also have the ability to record conference calls. A lot of important discussions can take place during a web conferencing session. Recording a conference call can help to keep track of what was said and when, and allow all the conference participants to focus more on the thing that matters the most—the actual conversation—and less on taking notes and making sure that everything has been written down.

Plus, Dialpad makes recording your conference calls as simple as possible. You have the option to record a single call or customize your account to automatically record all of your calls. It will also be announced when the call recording begins, so that all conference participants are aware that the meeting is being recorded.
As the host of a web conference, you have two ways to record your calls: over the web or right on your phone. You can end the recording at any time, even if you're not done with your conference, and what has been recorded will automatically save to your account.
Right when your call ends, the recording is added to your conference summary, allowing all participants to have the same information at the same time. You can share a recording link with anyone (both inside and outside your company) or limit your recording to just you.
Frequently Asked Questions
Do you have to pay more for Call Recording?
No. This is a standard business feature that's available to all Dialpad plans at no extra charge.
Does this feature work across all my devices?
Yes, this feature can be used everywhere that you have access to the Dialpad interface.
How large are the MP3 files?
The size of the file depends on the length of the call, but MP3 files don't take up a large amount of space.
How long do the files stay in my inbox?
Forever, unless you decide to delete them manually.
Can I send the recordings to other agents and operators?
Yes. Just download the file and attach it to an email.
Can I enable Call Recording across my company?
Yes. You can learn more about how to activate Call Recording company-wide here.