Meet our leaders

CHIEF EXECUTIVE OFFICER - FOUNDER
Craig Walker
Craig is the Founder and CEO at Dialpad. Previously, he was Founder and CEO of GrandCentral Communications (now Google Voice) and prior to that, ran Yahoo! Voice as the Senior Director of VoIP at Yahoo!.

CHIEF TECHNOLOGY OFFICER – FOUNDER
Brian Peterson
Brian is a co-founder and the Chief Technology Officer at Dialpad. Previously, he was a Senior Software Engineer at Google, building the front end of Google Voice.

CHIEF PRODUCT OFFICER
Vincent Paquet
Vincent is the Chief Product Officer at Dialpad. Previously, he was PM for Google Voice, co-founder and COO of GrandCentral, and Director of Business Development at Yahoo!.

CHIEF STRATEGY OFFICER
Dan O'Connell
Dan is the Chief Strategy Officer at Dialpad. Previously, he was the CEO of TalkIQ, a real-time speech recognition and natural language processing start-up that Dialpad acquired in May of 2018. Prior to TalkIQ, he held various sales leadership positions at AdRoll and Google.

CHIEF MARKETING OFFICER
Morgan Norman
Morgan is the Chief Marketing Officer at Dialpad. Prior to Dialpad, Morgan was the Global VP of Corporate, Brand, Growth Marketing at RingCentral. Morgan is returning to Dialpad where he led go-to-market and global marketing as CMO from 2015 to 2017. Prior to Dialpad, he held Marketing Executive roles at Copper, Zuora, NetSuite, and Microsoft.

CHIEF FINANCIAL OFFICER
Mike Kourey
Mike Kourey brings more than 25 years of financial and strategic leadership experience, most recently serving as CFO of Okta. Previously, Kourey served as the CFO of both Vlocity and Medallia. Kourey has been deeply involved in five successful IPOs as CFO, venture partner or audit chair.

CHIEF CUSTOMER OFFICER
Danny Gunter
Danny Gunter is Chief Customer Officer at Dialpad. He served previously as Senior Vice President of Global Sales at RingCentral, and Vice President and General Manager of Avaya Service Delivery. Gunter focuses on delivering value to customers and meeting their expanding needs as part of the company's most critical objectives.

CHIEF HUMAN RESOURCES OFFICER
Tasha Liniger
Tasha is the Chief Human Resources Officer at Dialpad. Prior to Dialpad, Liniger was a part of the founding team at BlueJeans as the VP of People where she helped expand the team globally and managed the company's 100% year-over-year headcount growth.

CHIEF INFORMATION OFFICER
Prashanti Aduma
Prashanti Aduma is a transformative leader with more than 20 years of leadership experience at high-growth startups and enterprises. She brings deep experience in building world-class IT organizations to Dialpad, driving global strategic initiatives to enable next-generation technologies.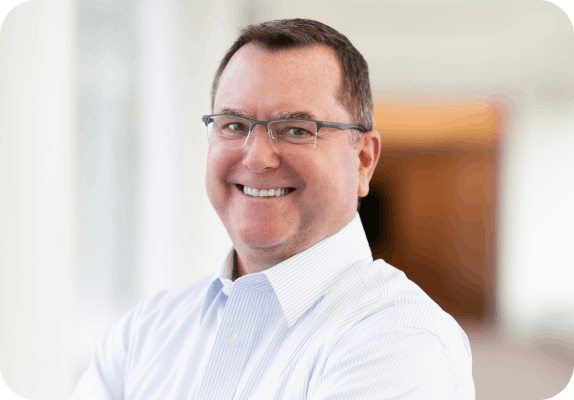 CHIEF REVENUE OFFICER
Jim Nystrom
Jim Nystrom is the Chief Revenue Officer at Dialpad. With a successful track record building and scaling revenue teams in the communications and contact center space, Nystrom served previously as Chief Sales Officer at Cogito and Executive Vice President of Global Sales at Five9.

SVP COMMERCIAL SALES
Homero Salinas
Homero Salinas is the SVP of Global Commercial Sales at Dialpad. Prior to joining Dialpad, Salinas spent more than three years at 8x8 where he led the Global Commercial Sales department. Prior to 8x8, Salinas spent 15 years at Five9 where he advanced from Director to Senior Vice President within the sales organization.

SVP PRODUCT MARKETING
John Finch
As SVP, Solutions and Product Marketing at Dialpad, John Finch is responsible for industry solutions, customer marketing, analyst relations, and product marketing across all products. Most recently John held the position of VP, Enterprise Product Marketing at Zendesk and prior to that was in charge of RingCentral's strategy and execution of global customer service marketing.

SVP TELEPHONY ENGINEERING
Corey Burke
Corey is the SVP of Telephony Engineering at Dialpad. Prior to joining as our first engineer, he worked for over a decade as a manager and architect on embedded operating systems at Microsoft.

SVP GLOBAL CHANNEL SALES
Mike Kane
Mike Kane is the SVP of Global Channel Sales at Dialpad. With a successful track record of scaling Channel Sales teams and Programs in the SaaS space, Kane served previously as Head of North America Channels at Ping Identity and also led the launch of Softchoice Cloud, a Cloud Services Brokerage working with top ISVs and Venture Capitalists.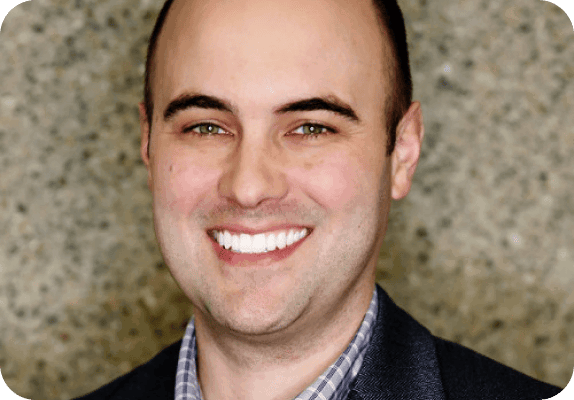 SVP OPERATIONS & STRATEGY
Nick Slater
Nick Slater is the SVP of Operations and Strategy at Dialpad. Previously, he was the COO and Head of International Sales at SAP Concur, where he helped grow revenues 500% over his nine-year tenure. He has also held roles in sales and operations for Manpower Group, 3M, and JP Morgan Chase.

VP STRATEGIC ALLIANCES
Sangeeta Walsh
Sangeeta works closely with customers, technology, and development partners to create mutual GTM activities that grow applications in Dialpad's app gallery, along with focusing on customer adoption and customer engagement of Dialpad Ai products. Prior to Dialpad, she lead the team focused on growing and building RingCentral's developer and partner ecosystem.

GENERAL COUNSEL
Joe Faber
Joe Faber is General Counsel at Dialpad and oversees the company's legal affairs worldwide. Prior to Dialpad, he served as senior counsel at Google for 15 years providing legal support for Google Voice, Google Fiber, Google Duo, and Google Phone. He was formerly senior counsel at AT&T and AT&T Wireless.
Our board of directors

Marc Andreessen
Marc is an entrepreneur, investor, and software engineer. He is the co-author of Mosaic, a co-founder of Netscape, and a General Partner at Andreessen Horowitz. He currently sits on the board of directors of Facebook, eBay, Hewlett Packard Enterprise, among others.

John Kim
John is a Managing Partner at Amasia. Previously, he served as SVP at Mercuria Energy Group, Executive Director at Goldman Sachs, and Portfolio Manager at Korean National Investments.

Will Griffith
Mr. William J. G. Griffith, IV, also known as Will, is a Founding Partner at Iconiq Strategic Partners. Mr. Griffith has been a Partner of ICONIQ Capital since 2013 and co-leading its merchant bank including its technology and direct investment efforts.

Rich Miner
Rich is a Director at Google focused on education-related technology. He has spent more than 30 years building and investing in innovative startups. Previously, he was a General Partner at Google Ventures and a co-founder of Android.

Jen Grant
Jen Grant currently leads Appify as CEO. Previously, Grant led Looker's marketing, led the rebrand of Elastic, grew Box to an industry-leading enterprise content company, and spent years leading the Google Apps EDU, Gmail and Book Search marketing teams. She holds an MBA from Wharton and a BA from Princeton.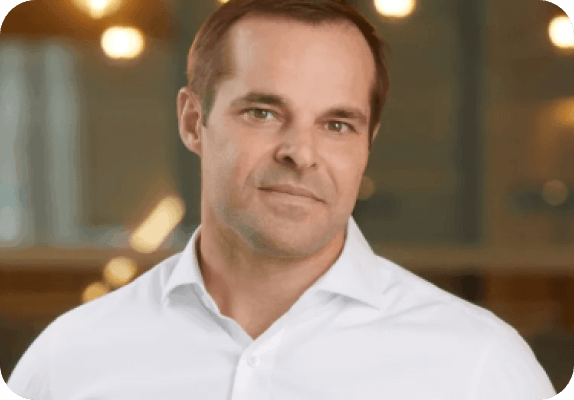 Mark Shulgan
Mark Shulgan is Managing Director & Head of OMERS Growth Equity and serves on Dialpad's board. Mark led the Thematic Investing team at CPP Investments, served as the Chair of its Investment Committee, and was a VP at Fortress Investment Group. Mark graduated from Western University and University of Windsor.

Lisa Banks
Lisa is currently the CFO of SpotOn, Inc. Previously, Lisa was SVP of Finance at ServiceNow for 7 years leading Financial Planning & Analysis and Investor Relations. She brings more than 20 years of accounting and finance experience at Cisco, Marketwatch.com, and Ernst & Young. Lisa is a CPA and graduated from Santa Clara University.
Take Dialpad for a spin
So you can talk, message, and meet in the same beautiful workspace.