Business text messaging
Dialpad modernizes business communications with the ability to send messages—both internally to colleagues and externally to clients and partners. SMS (text), MMS (multimedia image, sound, and video), and group messaging—you can do it all in the same app. Sign up for a free trial to try it for yourself!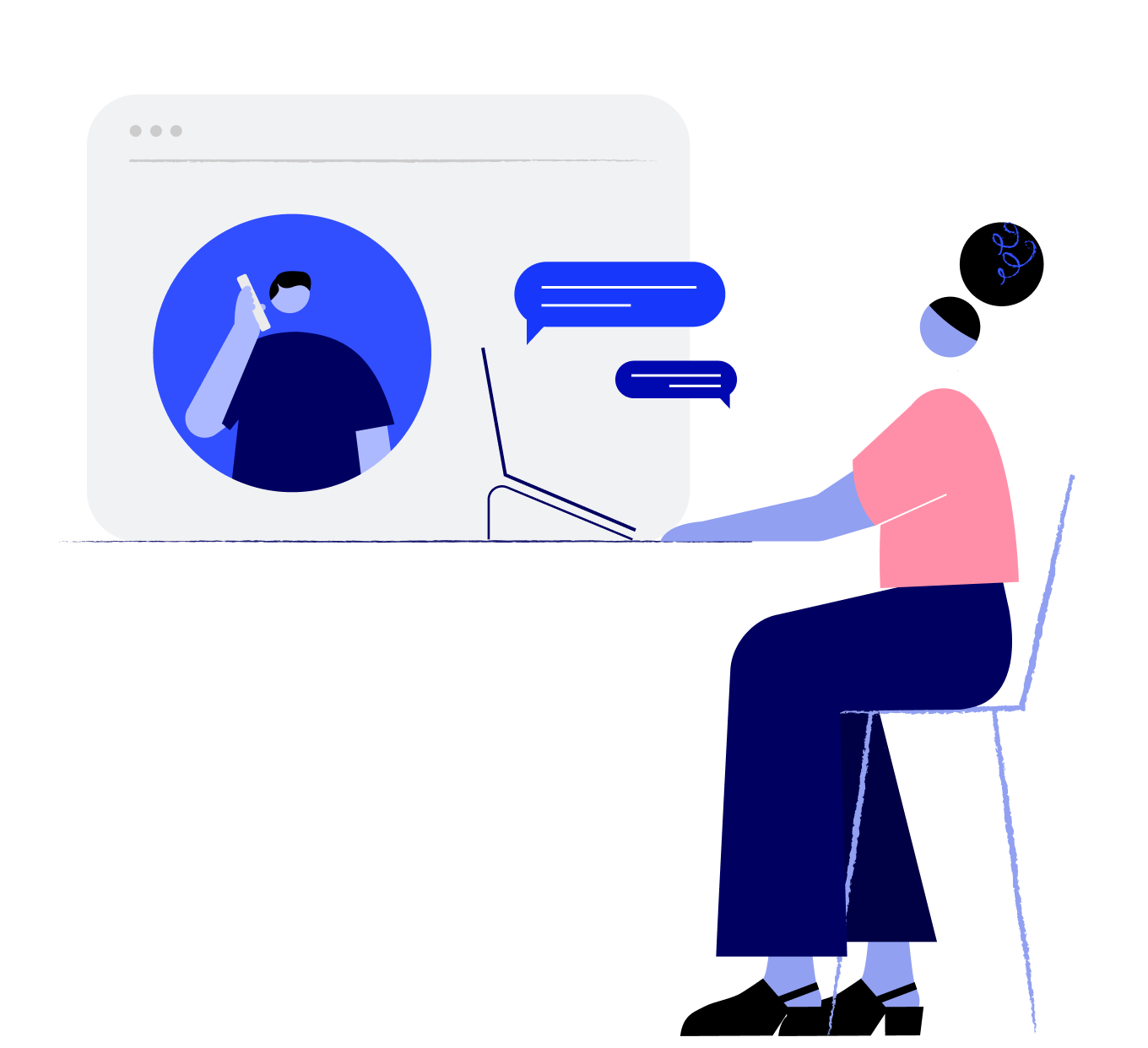 Integrate Your Teams
From the C-level executive building a vision for their organization to the support representative working with a customer to resolve a problem, your organization's success depends on quality communication.

With business text messaging from Dialpad, teams have the proper communication tool they needs to collaborate, innovate, and succeed. By combining SMS text messaging, MMS multimedia messaging, and group MMS, Dialpad simplifies the employee and client communication experience to streamline workflows, quickly resolve issues, and focus on work that matters.
External Business Text Messaging
When you need to quickly communicate with customers, clients, and vendors, there's no faster or more effective way than leveraging business text messaging.

Whether you need to quickly confirm a few small but important details from a meeting, double check an invoice number with a customer, or follow up on a client service issue, Dialpad lets you do it easily through SMS text message or multimedia text message (MMS).

With Dialpad, you will have the ability to switch between IDs, meaning that you can send messages from different departments such as Support, so you can help customers without revealing your own personal number. Finally, you can send messages from every device you have connected to Dialpad. There's no need to keep swapping devices or toggling apps—everything is where you need it, right in front of you.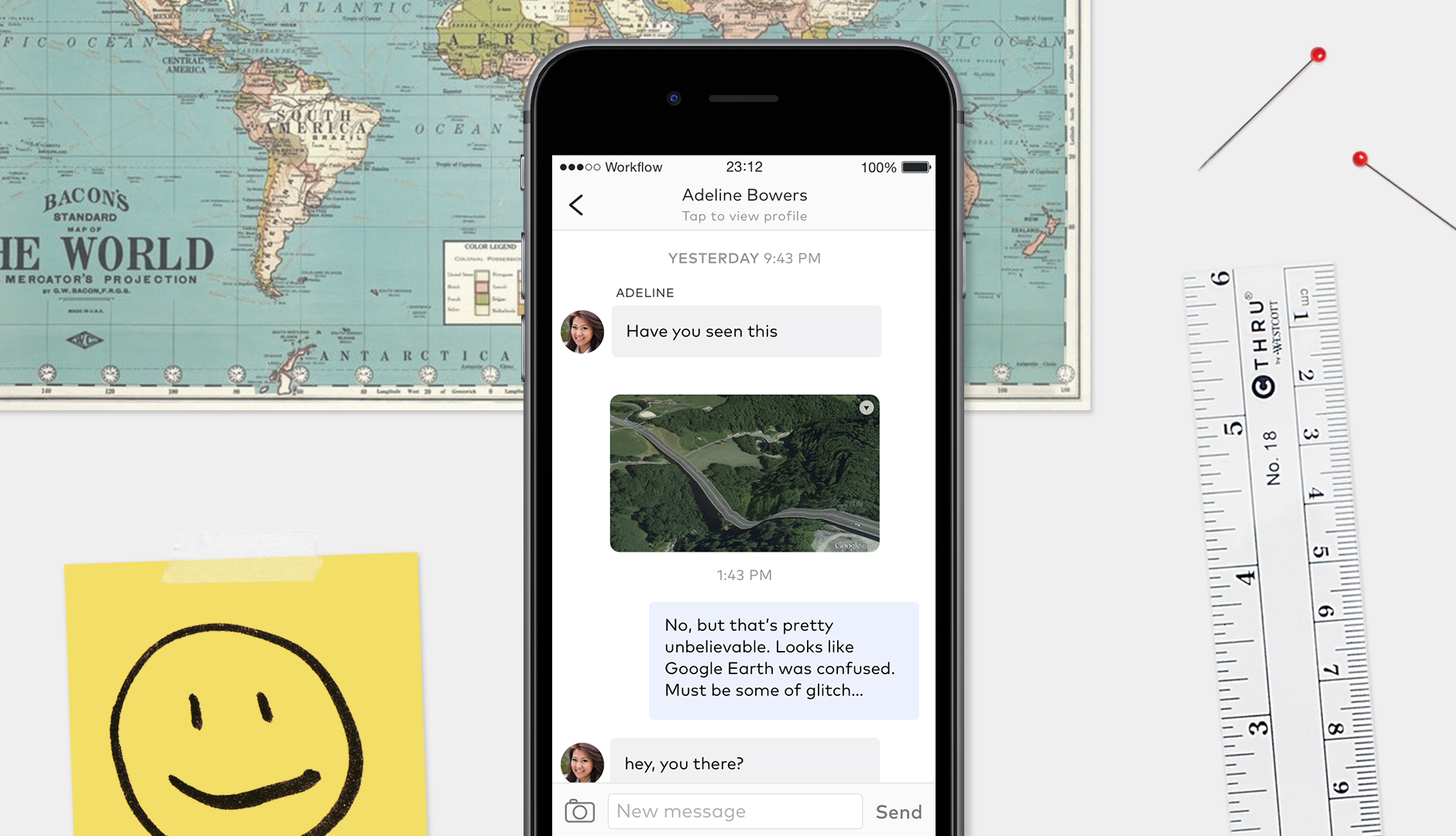 Internal business text messaging
Sometimes all you need is a quick answer or a small detail from a coworker. Instead of interrupting them with an email, a visit, or a shout across the room, Dialpad allows you to send them a business text message quickly and discreetly so you can collaborate more efficiently.

Dialpad also supports group messaging (with both internal and external participants), making it easy to collaborate without starting a long and impossible-to-follow email chain. Group messages make it easy to have productive text conversations in real time, so you can make sure everyone's on the same page and move forward.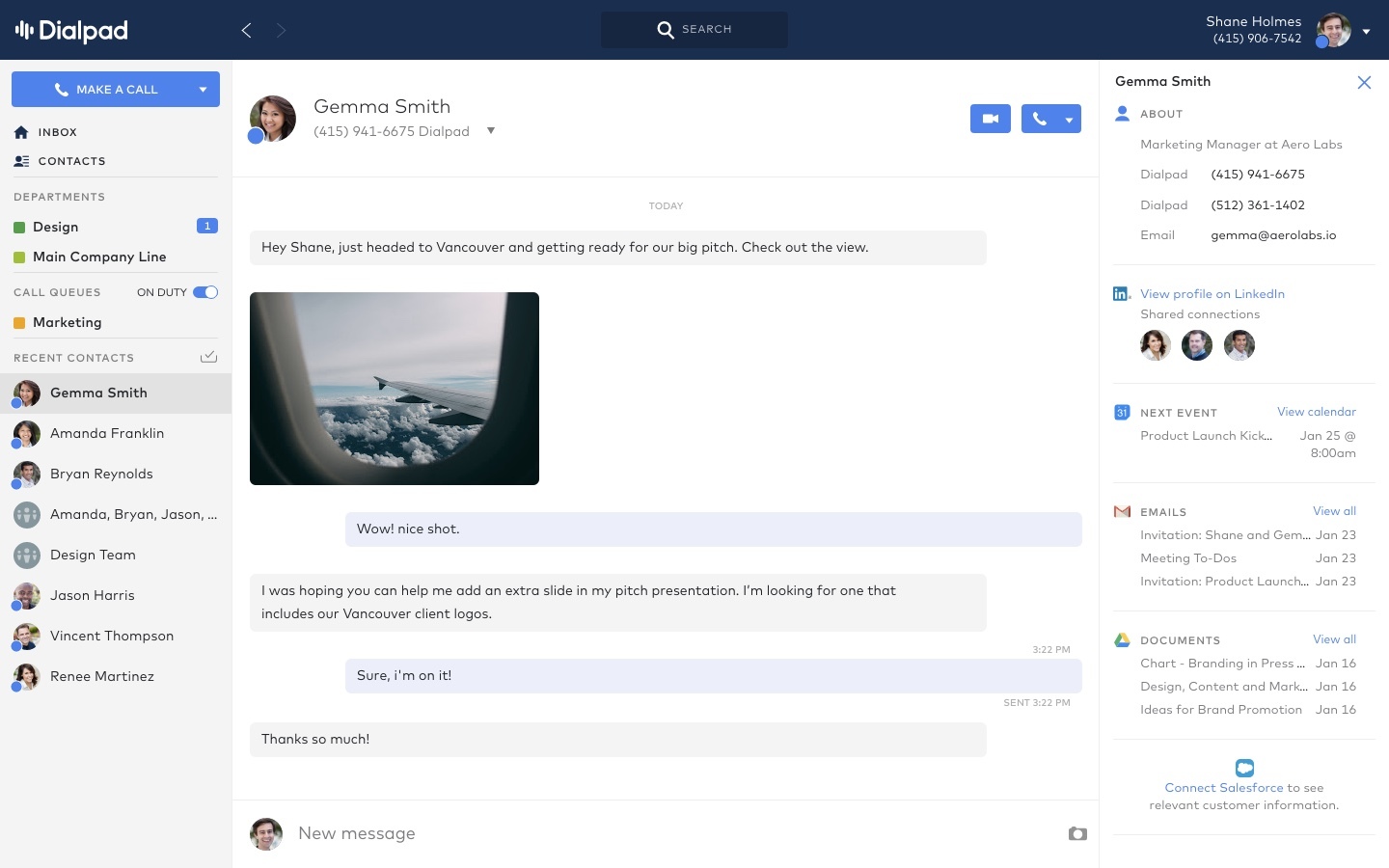 Add immediate context to your conversations with smart messaging integrations
Featuring integrations with G Suite, Office 365, Salesforce, and Zendesk, Dialpad provides your message-based conversations with unrivaled context. At a glance, you'll see any shared events, emails, professional information, sales logs, or outstanding tickets.
Business text messaging options
Dialpad provides users with extra layers of functionality within business text messaging.

Search chat history: If a user is trying to recall part of a text-based conversation they can search their entire conversation history with another individual using keywords.
Archive a chat: If a user would like to clean up and store a conversation, they can choose to do so by archiving it. Note that this doesn't delete the conversation history.
Copy a message: Users can quickly copy and past messages—including any multimedia content within them—to share with others with just a few clicks.
Delete a chat: Dialpad uses can delete a single comment or a chat completely.
Frequently asked questions
Is business text messaging free in Dialpad?
It's free to send business text messages to anyone in the United States and Canada through your Dialpad account.
Which business messaging formats does Dialpad support?
Dialpad combines instant messaging, SMS text messaging, MMS multimedia messaging, and Group MMS multimedia messaging into a single business messaging experience.
How do I send business text messages with Dialpad?
Sending business text messages with Dialpad is easy. Watch this video to learn more.
Does business text messaging work on all devices?
Yes. Business text messaging works across all your internet-connected devices, including your Mac, PC, iOS, and Android devices.
How many devices will receive business text messages?
Users will receive messages across all of their connected devices.
What's the difference between SMS and MMS messaging?
SMS stands for Short Messaging Service whereas MMS stands for Multimedia Messaging Service. SMS messaging is restricted to sending text-only messages. MMS messaging allows you to send media files, including images and videos, in your message. Dialpad allows both SMS and MMS messaging.
Can I send business text messages to external non-Dialpad numbers or phone numbers outside of my organization?
Yes. You can send SMS messages to anyone in the United States or Canada that has a device capable of receiving text messages.
Can I send group messages?
Yes. Dialpad allows you to send and receive text messages to and from groups.
Is there a limit to the number of people I can message?
If everyone in your group chat is a Dialpad user, you'll be able to add up to 24 other people. If one member in your group is not a Dialpad user, you'll be able to add up to nine other people.
Can I send messages from my main company number or department number?
Yes, you can easily send messages from your business' main company number or department number.
My question wasn't answered here. Where can I learn more about business text messaging in Dialpad?
You can learn more about business text messaging in Dialpad here.