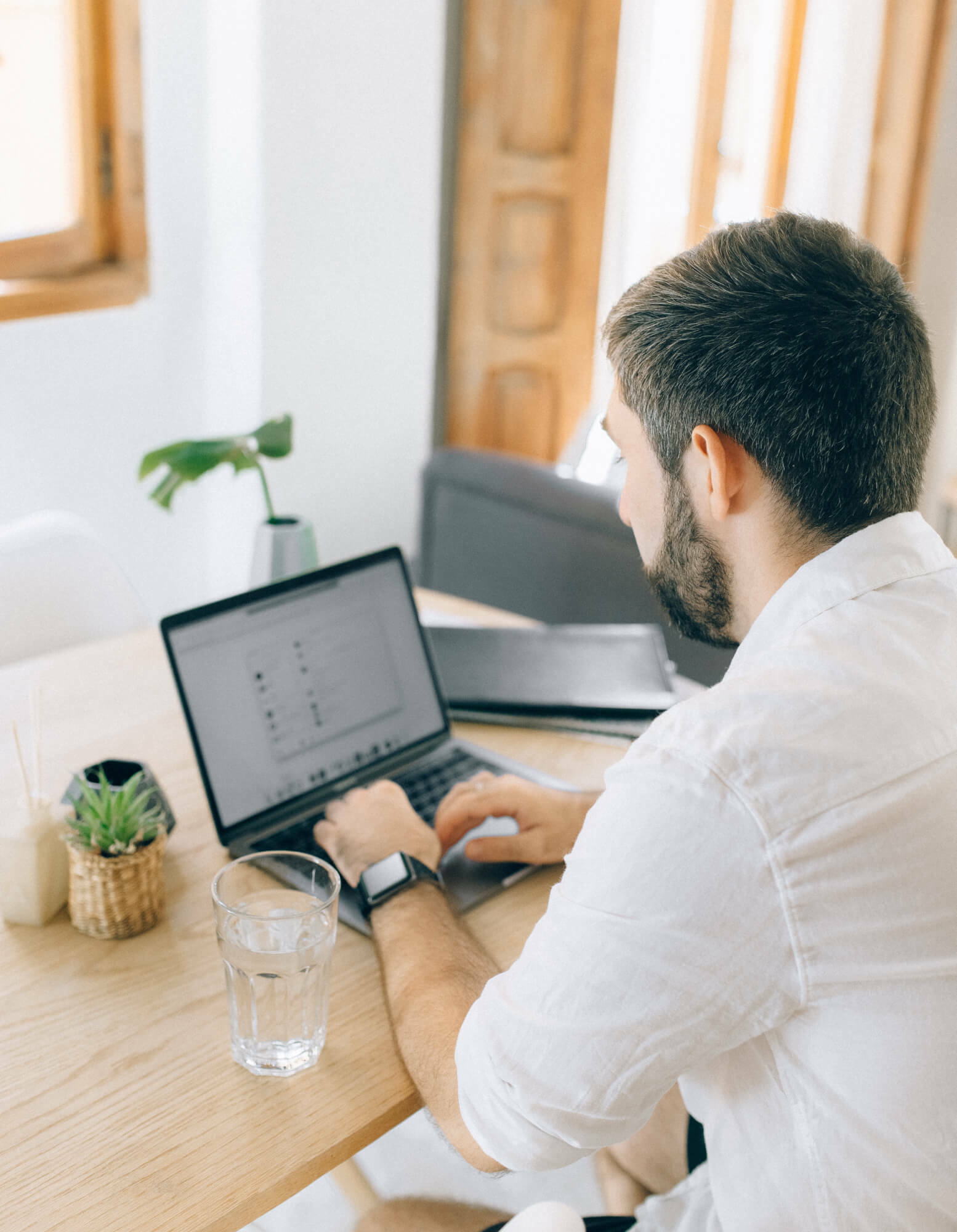 Your agents' BFF
Contact center AI
With consumers expecting more from companies than ever before, contact centers are being challenged to provide an ever-improving customer experience—while balancing costs and agent happiness. How can artificial intelligence help? Book a product tour to see how Dialpad's unique, proprietary contact center AI is designed to solve exactly this!
What is contact center AI?
AI, or artificial intelligence, is a technology that enables machines and computers to perform tasks usually carried out by humans. Machine learning and natural language processing (which you'll often hear when people talk about AI) are branches, or applications of AI.
Contact center AI (or CCAI) is the specific application of this technology for use in—you guessed it—contact centers. Generally, CCAI used to automate repetitive tasks and empower agents to deliver a better customer experience more efficiently.
Contact center AI features, built right into the platform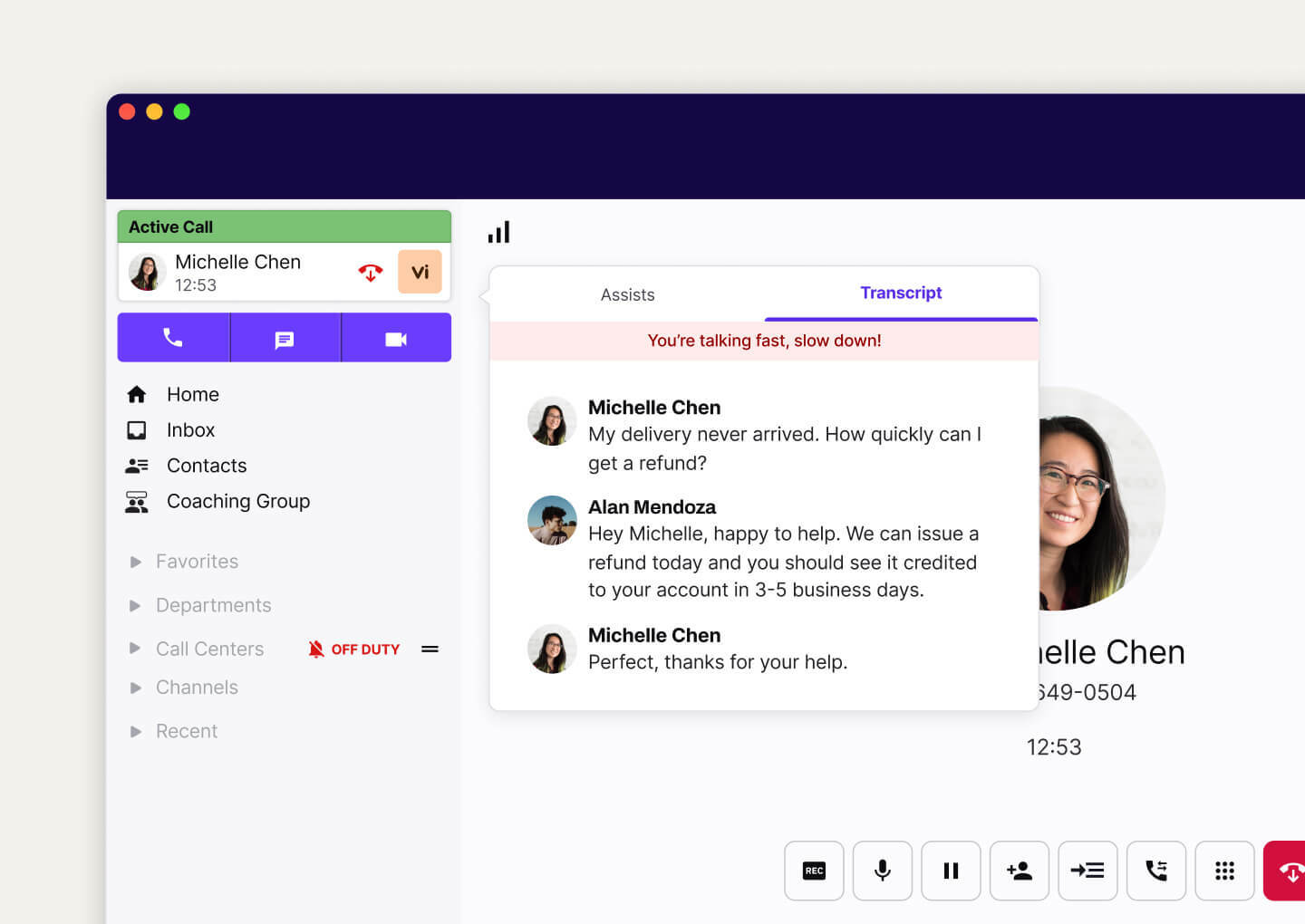 Live transcriptions
Dialpad's AI, which we call Voice Intelligence (Vi), can transcribe calls—in real time. (And it can do it more accurately than Google!) Not only that, it also delivers a call summary afterward with action items to the agent on the call. And thanks to machine learning, the more you use Vi, the more accurate it gets.
💡 Fun fact:
Vi can even automatically tell the agent if they are speaking too quickly or using too many filler words!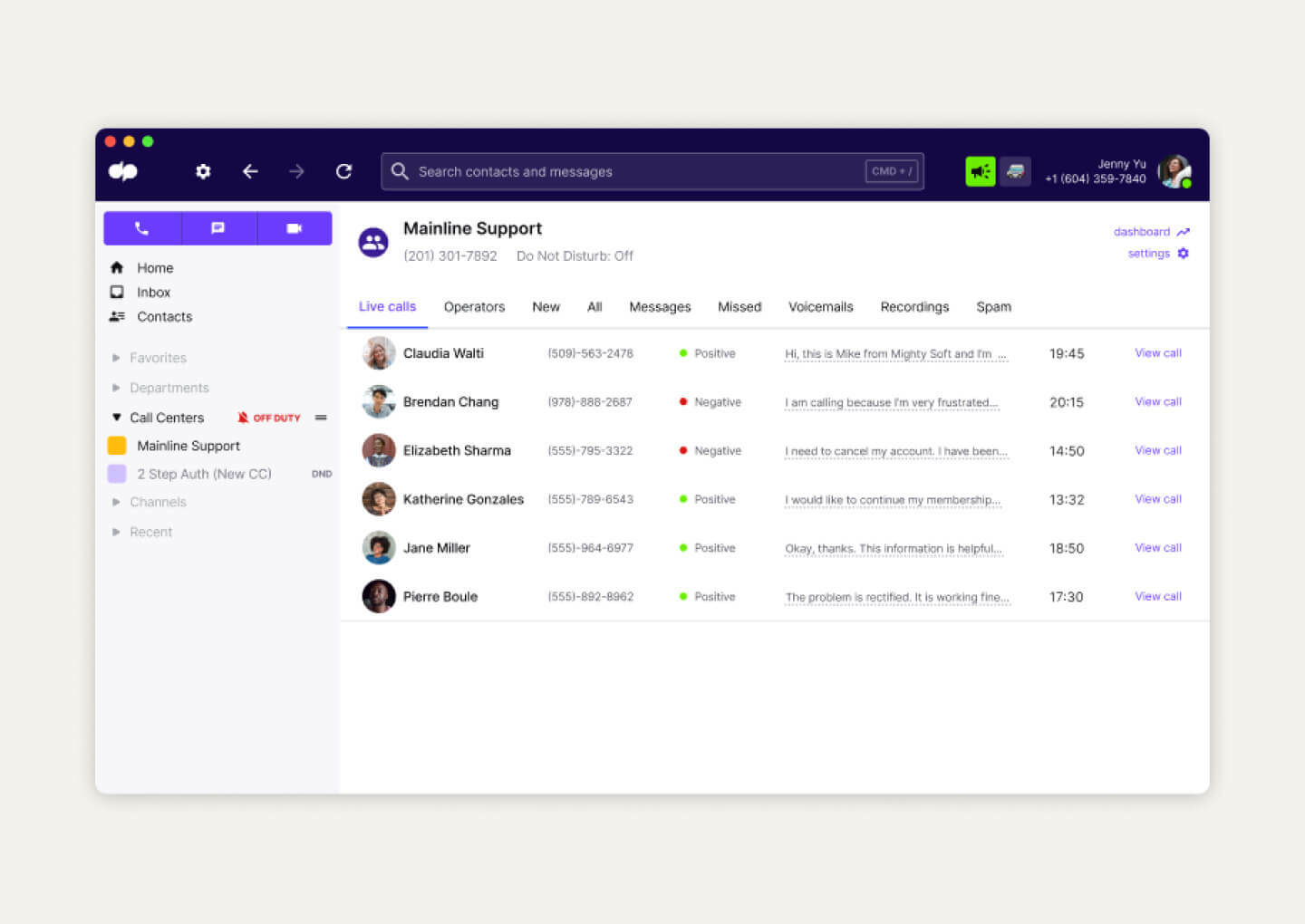 Sentiment analysis
What if a supervisor could see customer satisfaction levels for every call their agents are on—in real time? That's what Dialpad's sentiment analysis feature does­. It can identify specific words or phrases live on calls, determine whether a call is going positively or poorly, and show that with a simple marker on the list of active calls. This way, managers can spot problems quickly and jump in to help agents before things go south.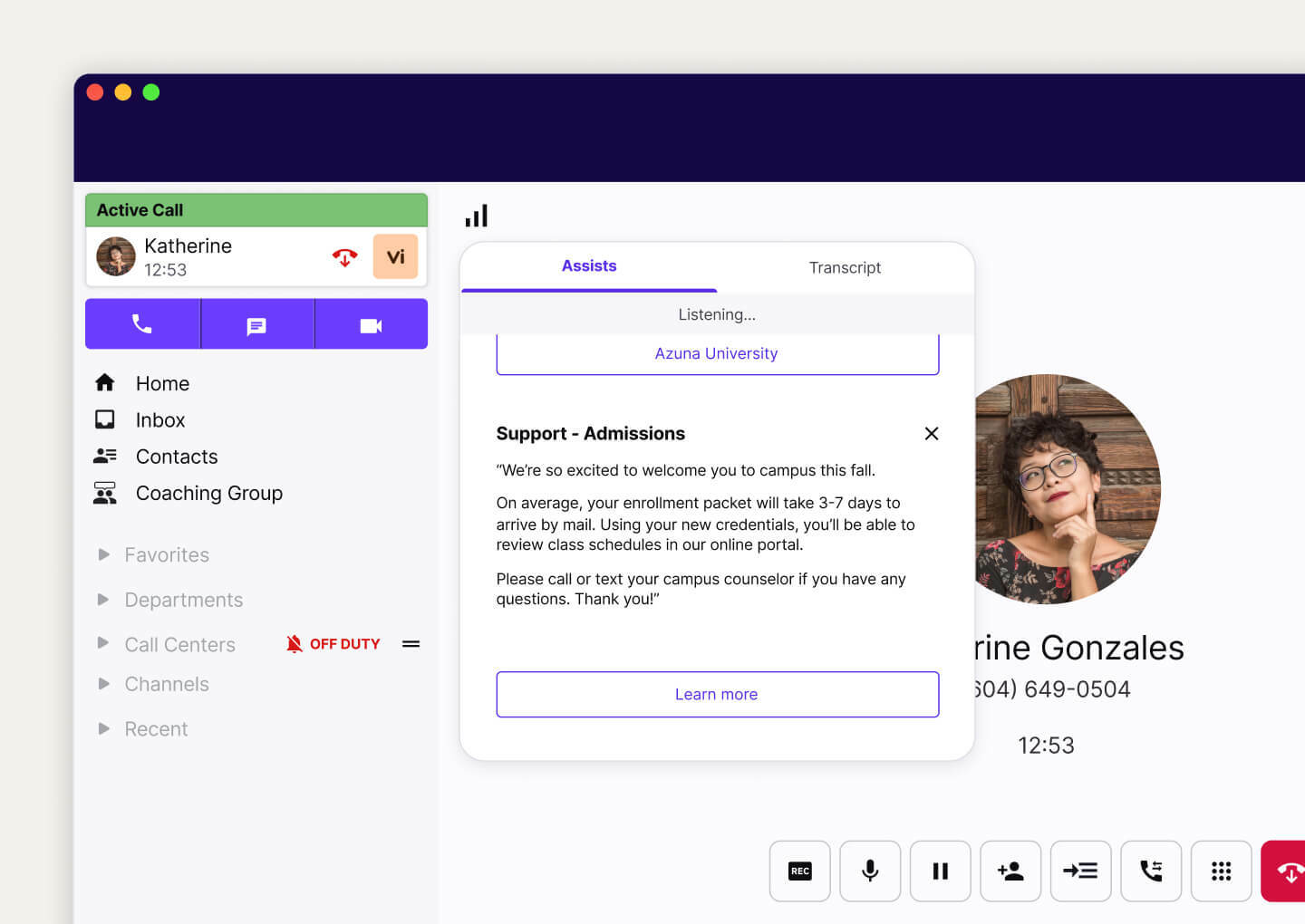 Real-time assists (at scale)
Managers can't listen to every call (and agents probably wouldn't want them hovering constantly). Dialpad's real-time agent assist cards (aka. RTA cards) are designed to pop up helpful cards on agents' screens—as tricky questions come up.

"
[RTA cards] really helped us build out the way we train CSRs, [as it] pulls up guidance for them right away as opposed to making them reach out to someone else.

"
—Jude Tungul
Business Operations and Intelligence Manager at Westward360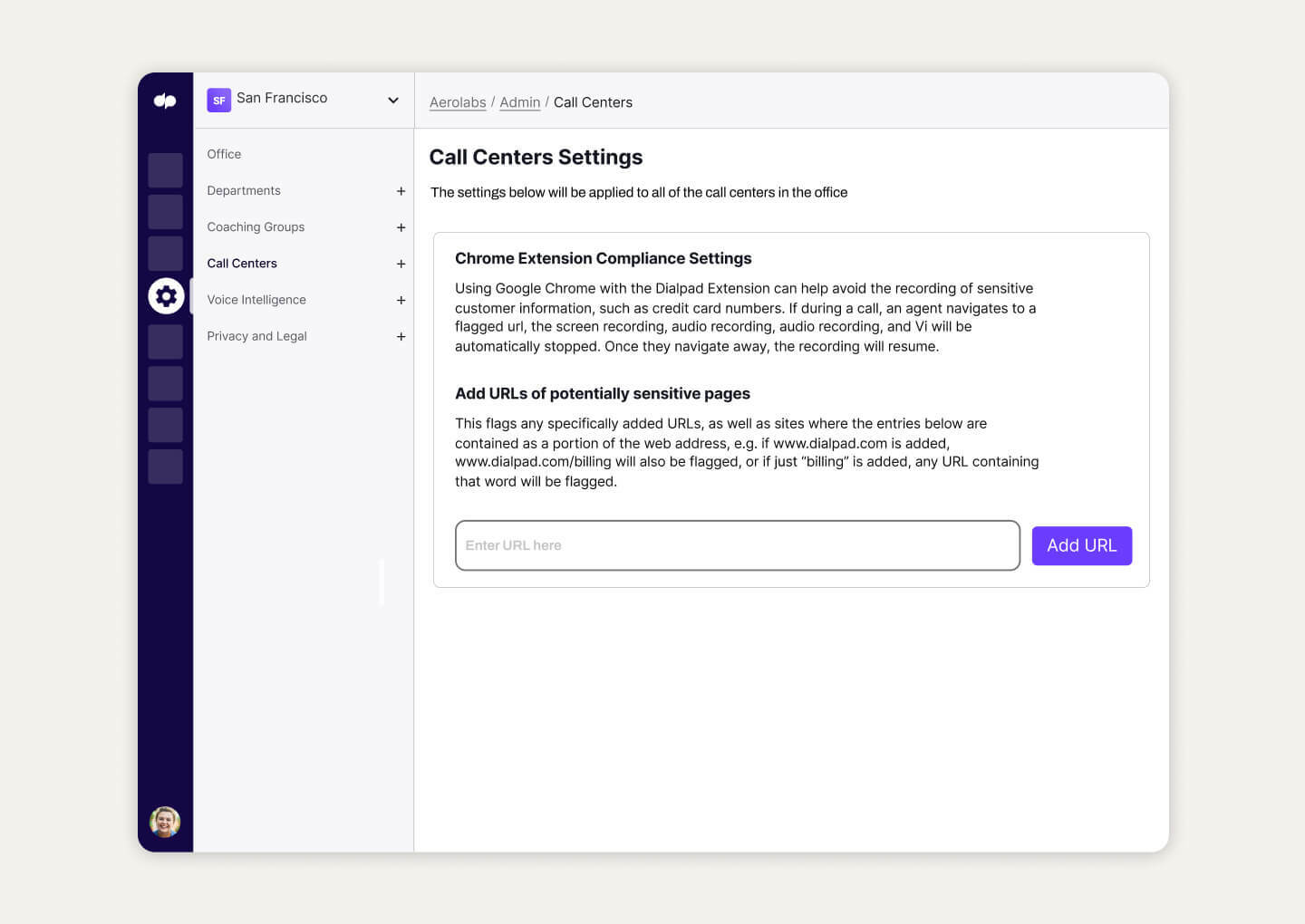 Custom APIs
With Dialpad's open API, you can build custom integrations and automations for your organization's specific dialog flows and customer interactions. For example, if your contact center agents regularly collect payment information over the phone, there's an API that automatically pauses call and screen recording to help you stay compliant!
Thinking of implementing contact center AI?
Book a product tour to see how Dialpad's industry-leading contact center platform can spur digital transformation for your team—and act like a virtual assistant that makes life easier for both your agents and supervisors!
Other essential contact center functionality to look for
Simple call routing
With Dialpad's easy-to-customize ACD and IVR (interactive voice response) menus, your human agents can focus on high-value tasks like helping callers with complex problems instead of manually routing calls. Dialpad's built-in analytics even show you which IVR options are being used most (and least) so you can continuously improve and streamline the self-service experience!
💡 Fun fact:
Dialpad Contact Center's pricing plans all include Vi (Voice Intelligence). It's built right into every product, and you don't need to pay extra for it.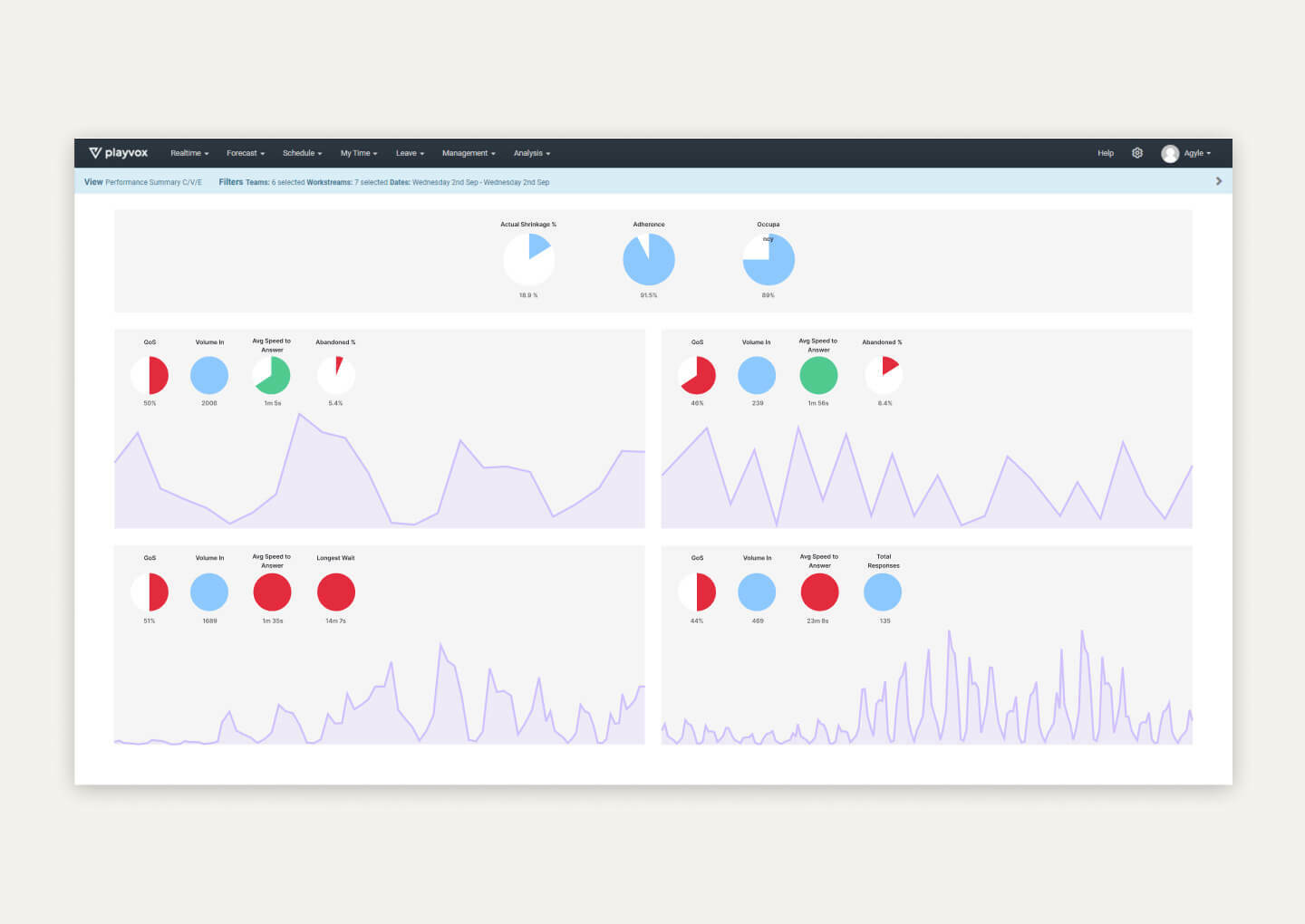 An integrated WFM solution
Looking for workforce management and optimization features? Dialpad's integration with Playvox gives you a robust contact center platform with all of that built in. From gamification to schedule adherence to forecasting and more, get it all in one place.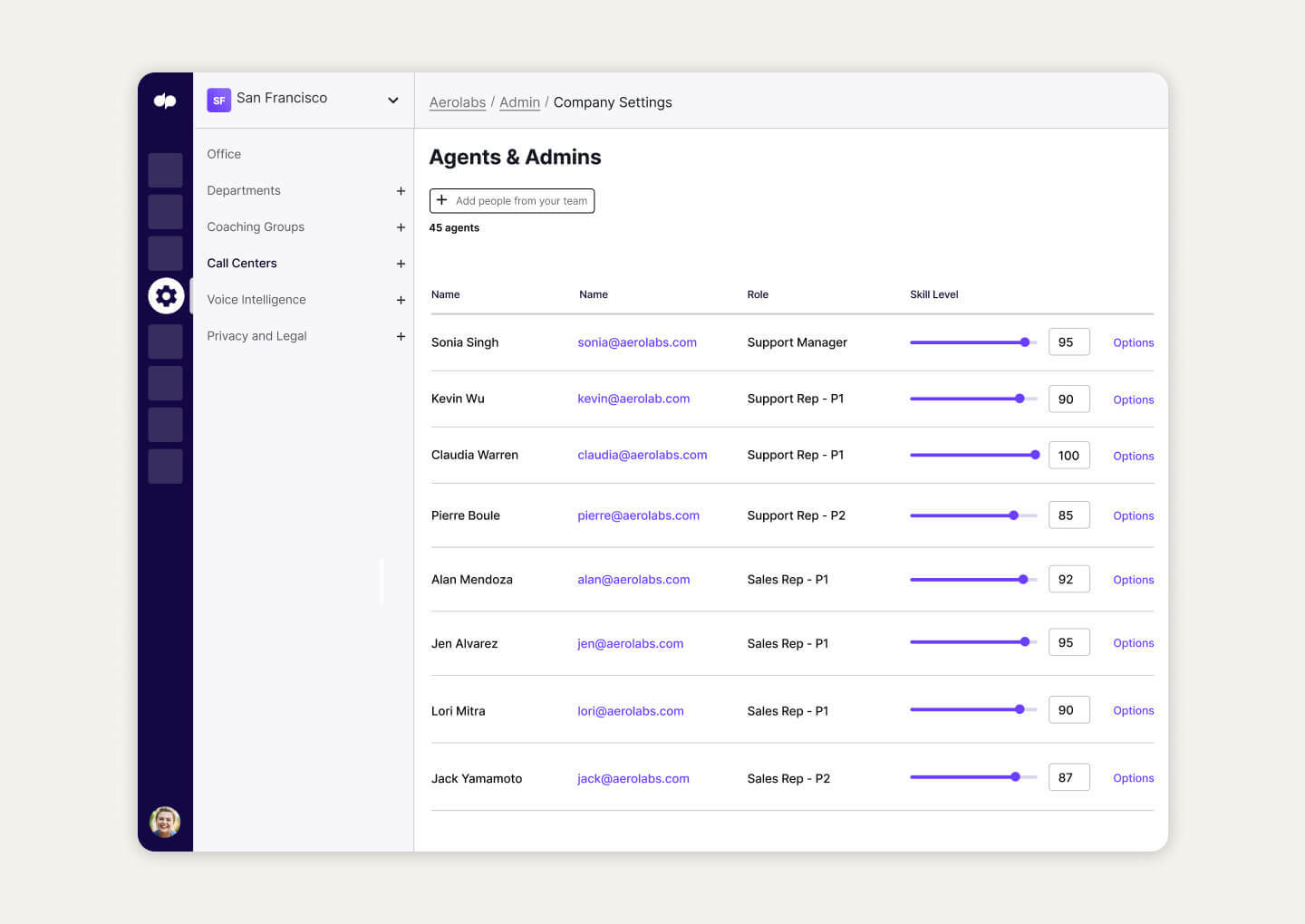 Streamlined admin workflows
Beyond AI-related features, operational efficiency is key. And a good contact center solution should be easy to set up—and easy to admin. With Dialpad Contact Center, you can add new agents to departments, manage phone numbers, remove users, and more, all from your online dashboard in minutes.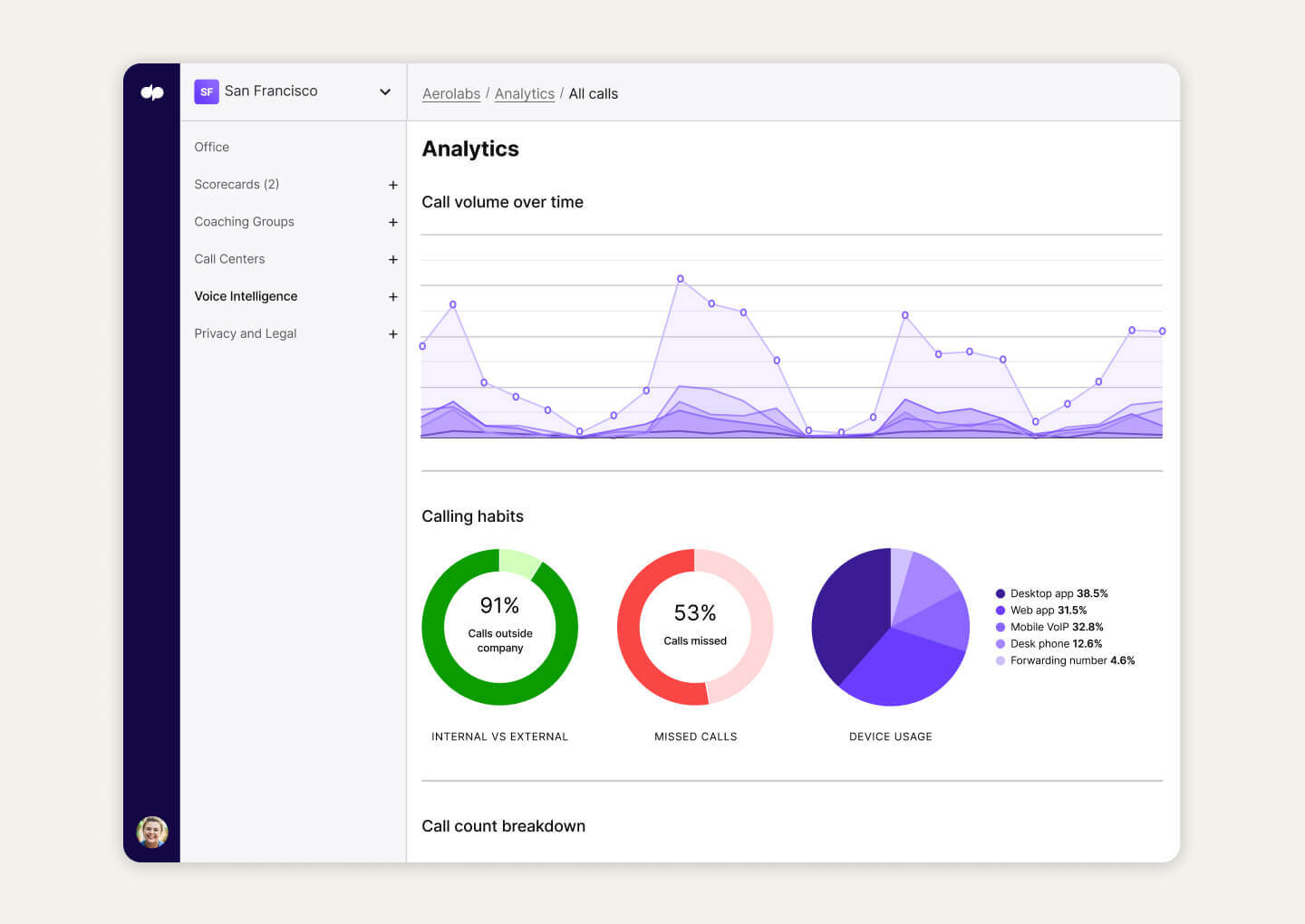 Built-in analytics
A good contact center provider should give you easily accessible analytics and with Dialpad, you get a range of analytics built right in. Get deeper insights into agent performance metrics, average speed to answer, the customer journey and more—without having to contact support or wait for days to get the data.
"
There are only a few solutions out there that could handle this, and I'm so glad we ended up with the best [Dialpad] because it provides us with all of the flexibility and solutions we needed to provide excellent customer support remotely.

"
Fernan Kalaw
Director of Customer Support at InfoTrack
Integrations with your favorite tools
Whether you use ServiceNow, Zendesk, Microsoft 365, or Google Workspace, Dialpad has a wide range of integrations with most popular business tools. These integrations can automatically log calls and activities, allow you to make phone calls from right inside your CRM, and help create a better omnichannel experience.
👉 Fun fact:
We understand how frustrating it can be to use chatbots—and how important it is for contact center teams to be able to provide good conversational experiences. This is something that we're aggressively working on as we continue to fine-tune Dialpad's AI and natural language understanding!
Ready for an AI-powered contact center solution?
We're only barely scratching the surface when it comes to the power of AI solutions to help contact center supervisors and live agents do their work more efficiently—and more effectively. If you want to see how AI can help your organization provide an exceptional customer experience and train agents at scale (in real time), book a product tour of Dialpad!
FAQs about contact center AI
Will AI eventually replace contact center agents?
We don't think that replacing human agents is the endgame here. That's not our goal at least, as we continue to design our CCAI. For us, AI technology is a complementary piece of an efficient contact center or call center team. It can help with self-service customer interactions, but we're a long way from removing live agents altogether—if that's possible at all. That's because computer systems still can't quite deliver the same levels of empathy, emotional intelligence, and initiative that a human can.
In our view, the best way to make the most of the technology is to pair it with the human element, enhancing agent capabilities and empowering agents rather than replacing them—for example, that's why we designed RTA cards to provide handy tips for agents and help steer them through tough questions.
While smart automated tools take care of repetitive and time-consuming tasks, contact center agents are still the best people for providing excellent customer service, especially to high-value prospects and customers.
The fact that AI is so useful for coaching and support is also beneficial for employee retention in the high-churn contact center industry. By giving agents the tools they need and reducing customer frustration, you're creating a less-stressful workspace where humans are happy to stay.
Are chatbots enough to handle customer support for small businesses?
What exactly is Voice Intelligence (Vi)? How does it work?
How can AI help facilitate customer self-service?