Dialpad App Marketplace
Integrate, build, and stay productive with apps and workflows you depend on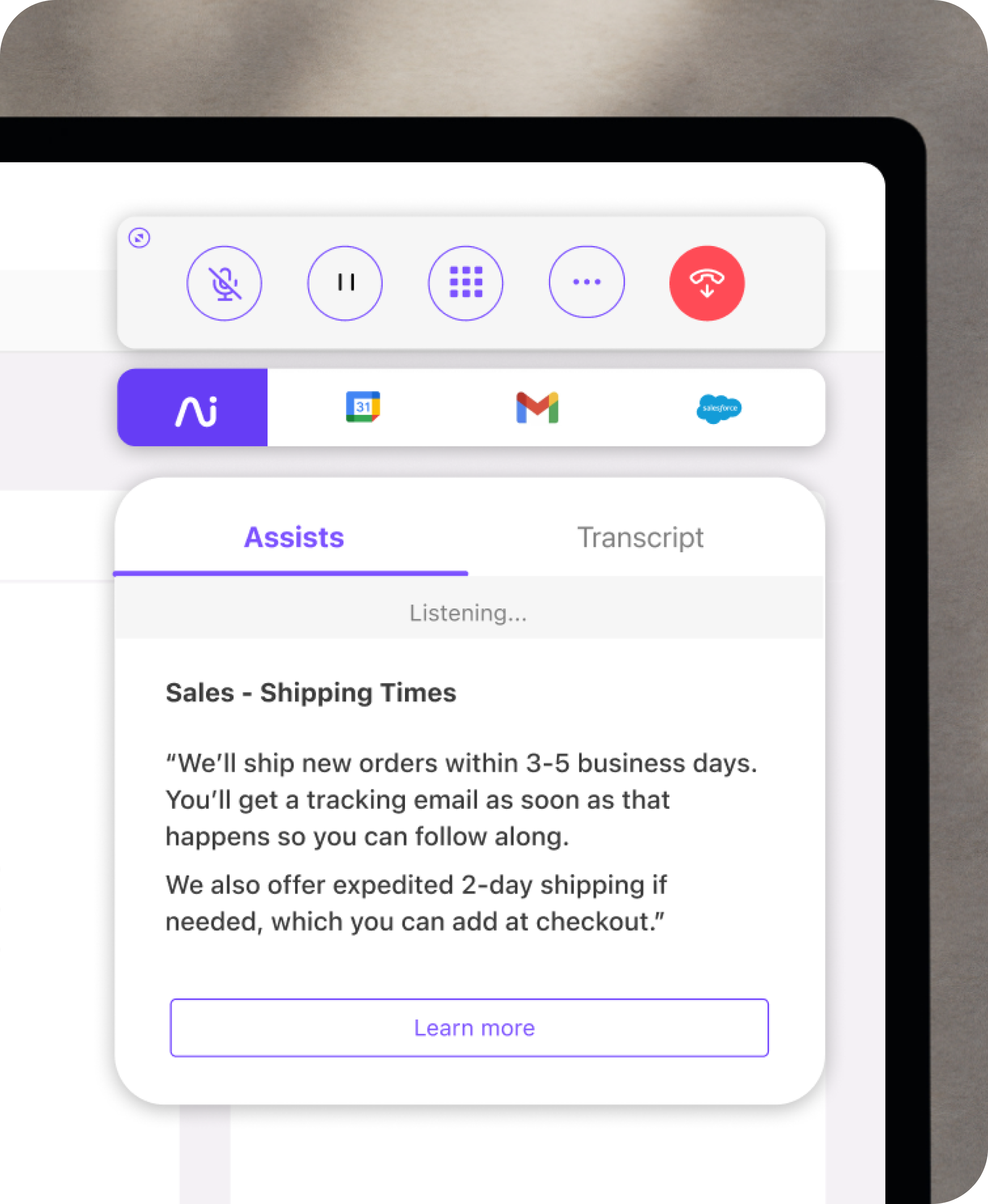 DIALPAD Ai APPS
Integrate powerful Ai capabilities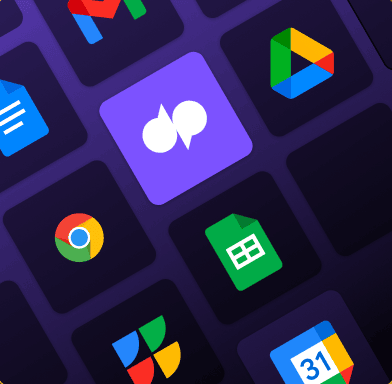 GOOGLE APPS
Get started with Google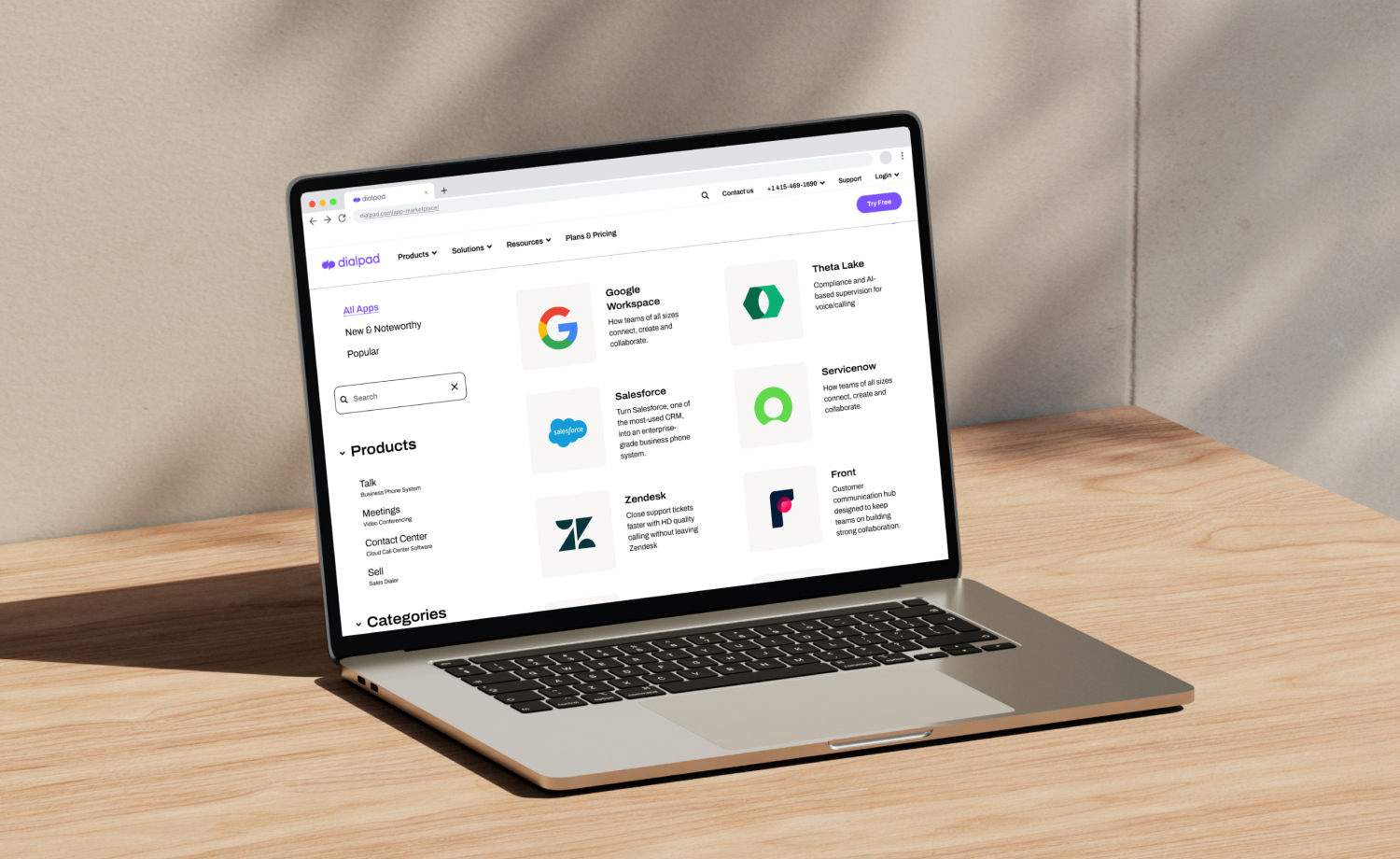 DIALPAD APP PARTNERS
Popular partners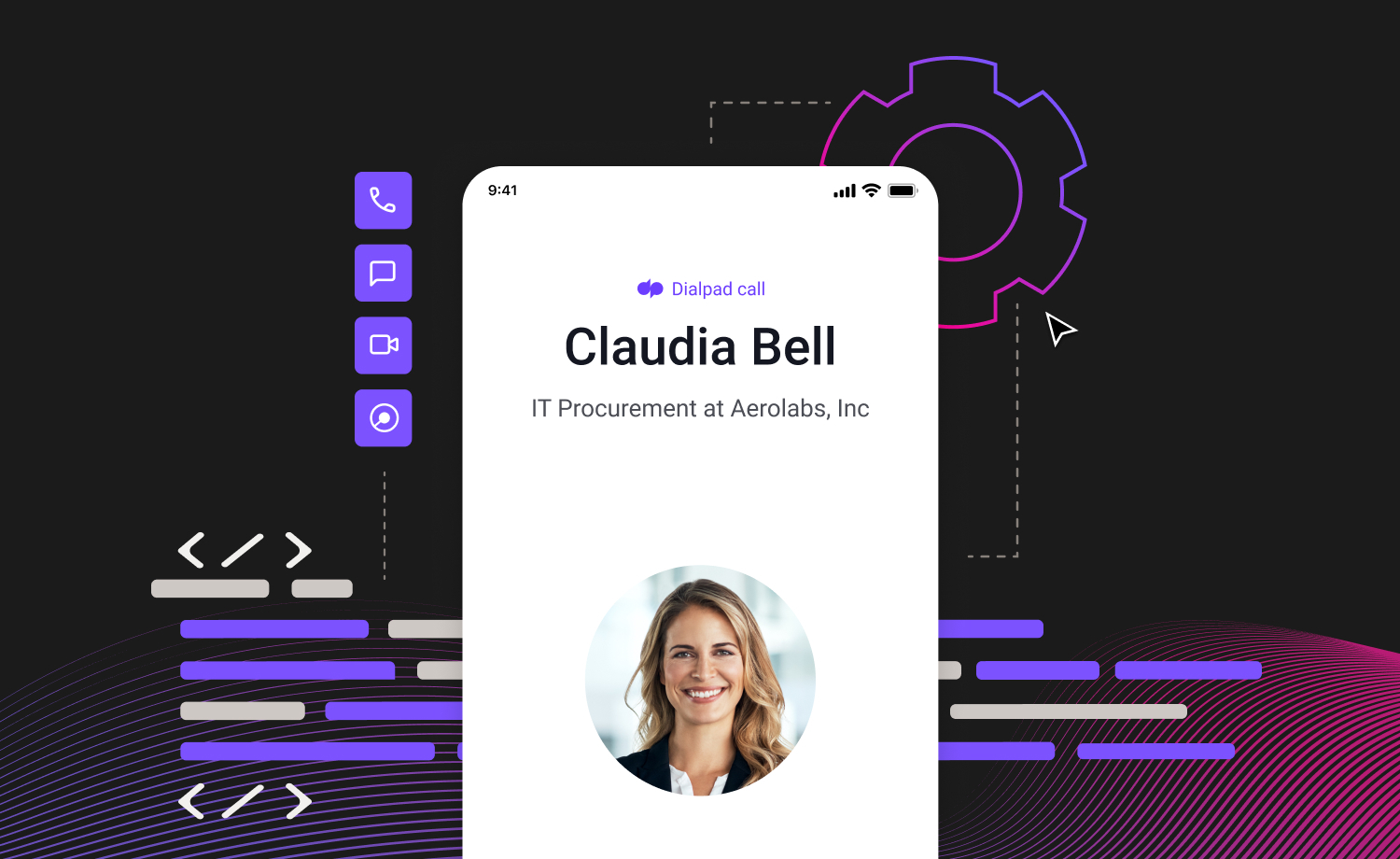 CUSTOMER ENGAGEMENT APPS
Empower agents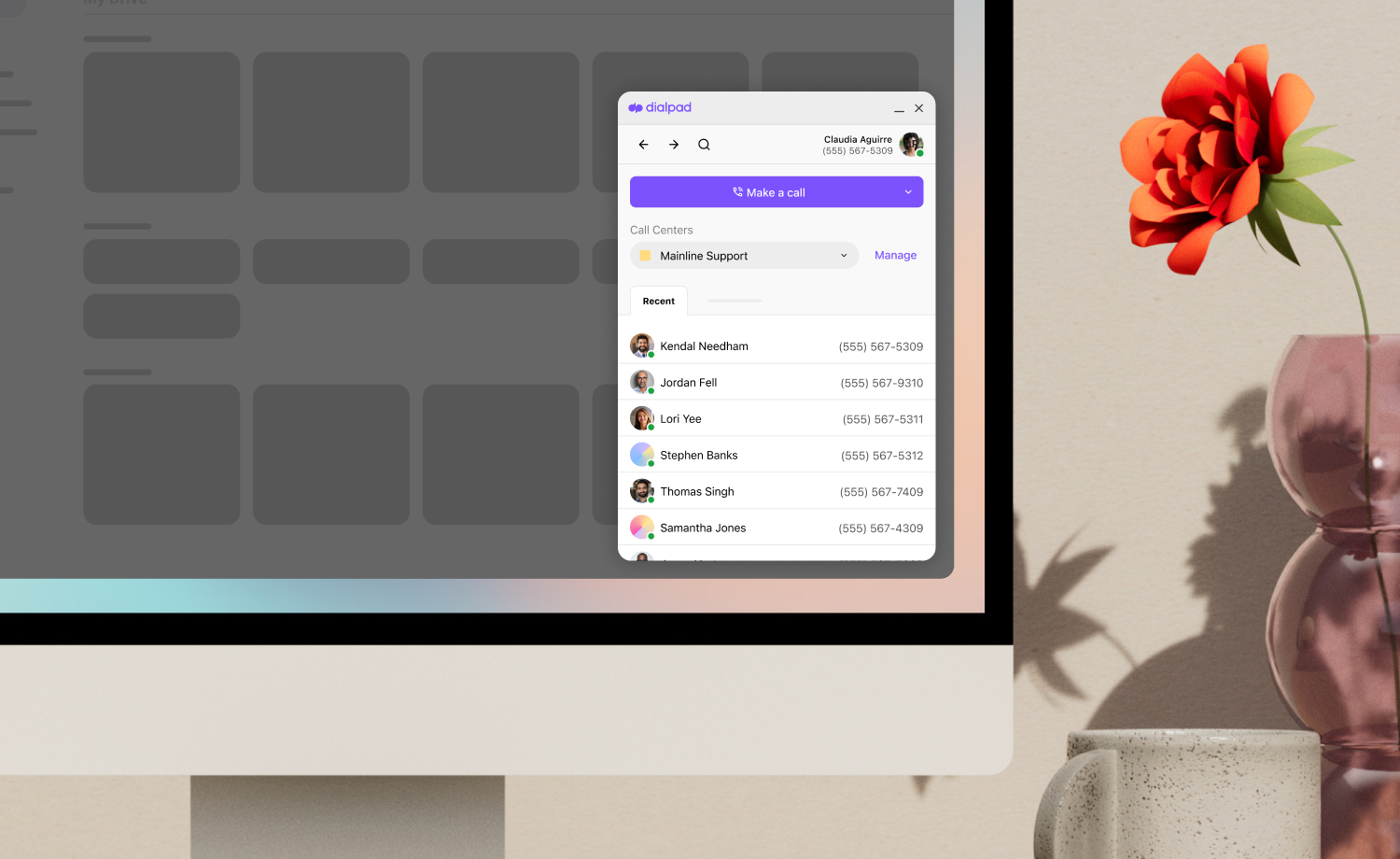 PRODUCTIVITY APPS
Streamline workflows
All Apps
Dialpad PWA
Use the Dialpad Progressive Web App with ChromeOS for a seamless call, message, meet, and support experience.
Chrome CTI
Get the Dialpad CTI on any website, with call controls and agent status – no code required.
Slack
Make calls and get notifications for missed calls, text messages, voicemails, and more automatically pushed to Slack
Salesmate
Salesmate is a CRM & automation platform for sales, marketing, and CX teams. The platform is a perfect example of all-inclusive and affordability.
Microsoft Dynamics 365
Boost your sales pipeline and manage your customer data faster with Dialpad for Microsoft Dynamics
Copper
Deliver a highly personalized customer experience with every interaction, increase customer satisfaction, and close deals faster with Dialpad and Copper integrated.
ServiceNow
Create new records, log calls, and access all your data in ServiceNow directly within Dialpad
Dialpad Mini Dialer
Embed powerful Dialpad features into your app of choice with the low-code Dialpad Mini Dialer
Dialpad Chrome WebHID
Integrate Dialpad call controls into any compatible headset
OneLogin
Everything you need to secure your workforce, customer, and partner data.
Okta
Get fast deployment, easy user management, and a simplified UX with Okta
Azure
Manage users from one central portal with Azure Integration