Local presence dialing
Making lots of outbound sales calls to prospects in different regions? Dialpad's local presence dialing with regional area codes can help. Sign up for a free trial with your Google or Microsoft 365 account to try it yourself!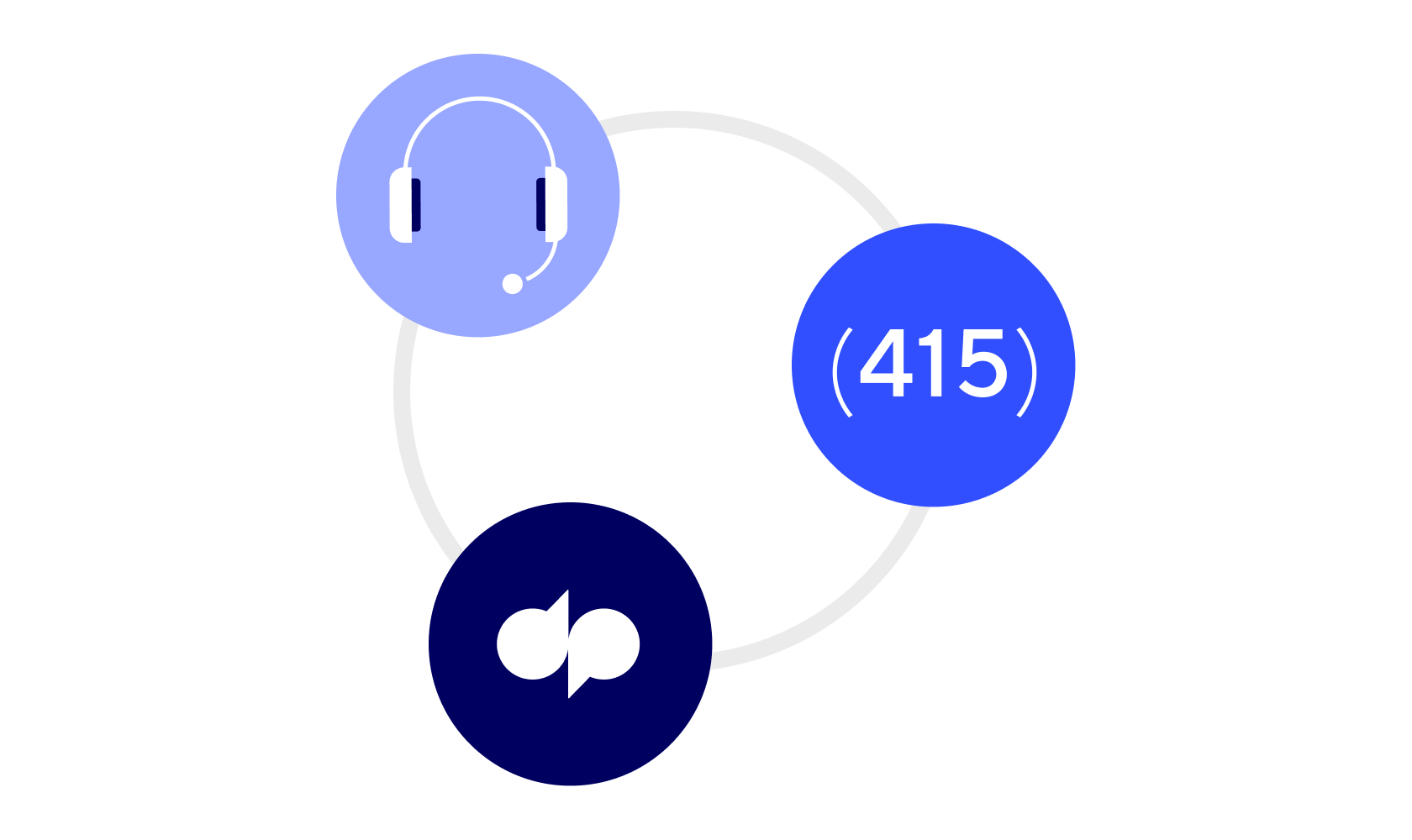 Keep it local
Cold calling is hard enough on your sales team. Add in the fact that their outreach efforts could be using area codes that recipients don't recognize (and won't pick up) and you're looking at an even bigger challenge.
With Dialpad's local presence dialing, sales teams can leverage a bundle of area codes that match up with their territories throughout the US automatically—without any extra work.
How it works
Dialpad gives sales managers and teams two options for purchasing local presence numbers:
The 100 top metro areas bundle (around 80% of the US population)
The comprehensive bundle (98% of the US population)
Once purchased, managers can assign the feature to any of the contact centers associated within their Dialpad account. (Which means more than one contact center within an office can leverage this feature!)
Reps just need to select the local presence option when placing an outbound call from their Dialpad app to automatically detect and match the recipient's number.
When a call is returned, rather than routing to whatever rep is available to take a call, Dialpad will automatically route to the specific rep who originally placed the call. If that rep can't answer for some reason, the call will be routed to the next available rep in the group (or follow the call routing options the manager has set).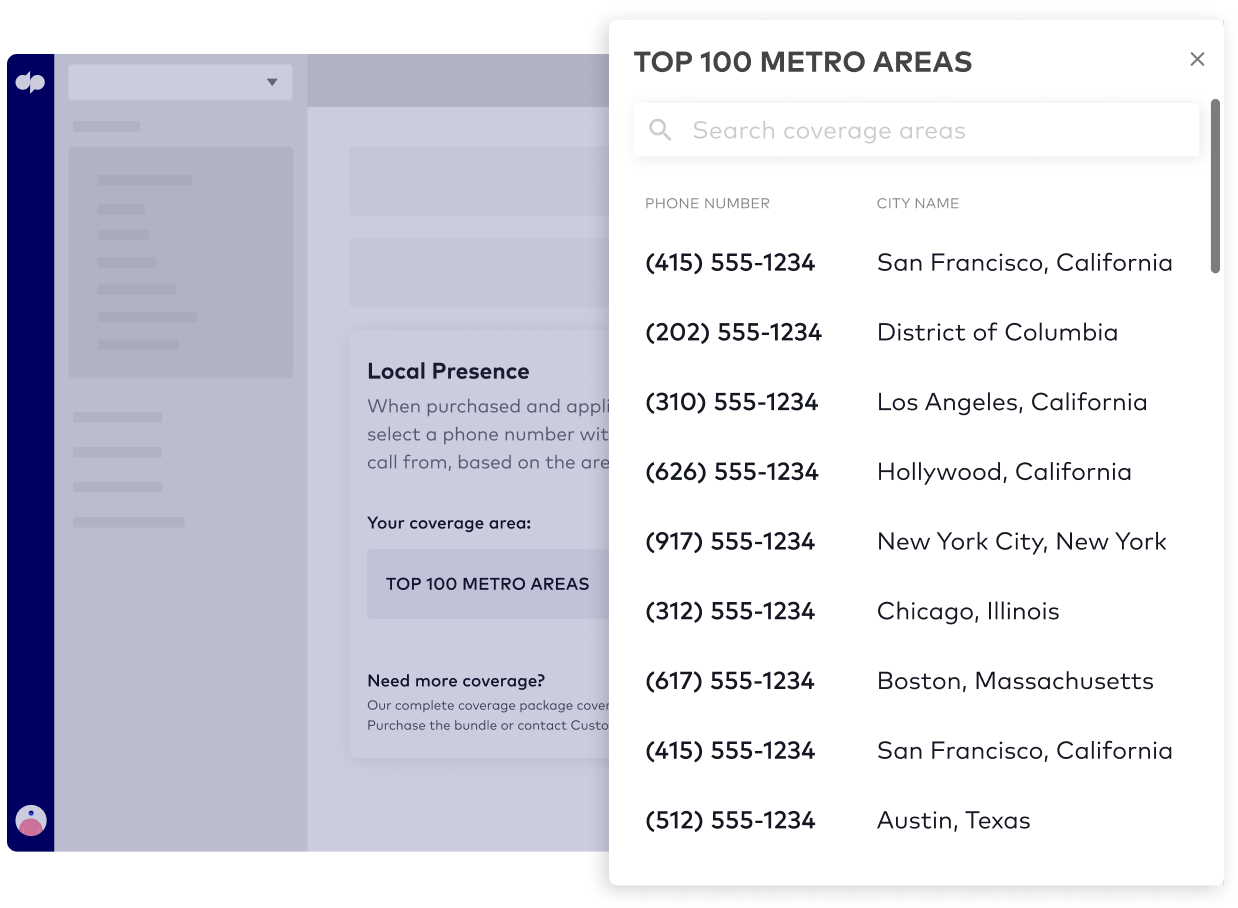 Why use local presence dialing?
Smarter outbound: Increase your reps' chances of connecting with a prospect by automatically matching the area code of the territory they're calling


Intelligent routing: Make sure every rep gets credit for their work with intelligent inbound routing that matches the call with the rep who originally placed it


Coverage you can count on: With options for purchase that include over 100 numbers, your reps aren't left without the right coverage they need to make a connection
FAQs about local presence dialing
What is local presence dialing?
Dialpad's local presence dialing feature gives reps' the ability to outbound to prospects with a number that matches their area code automatically.
What makes Dialpad's local presence different?
When a rep places an outbound call using local presence dialing, that call is automatically tied to that rep's account. That means that when the recipient calls back, the call will be routed straight to that rep first before defaulting to the secondary call handling options the manager has set up.
Who can use this feature?
Local presence dialing is available on Dialpad Sell for both Pro and Enterprise plan types. Reps have to be part of a contact center team in Dialpad to use the feature.
Is there an additional cost to using this feature?
Yes—Dialpad offers two number packs for additional purchase: the top metro city number pack (80% of the US population) at $200/mo and the 300 comprehensive number pack (98% of the US population) at $500/mo. You can also purchase numbers individually if you need a smaller amount of coverage.