Call Analytics
Tracking your company's calls and look at call data is essential to improving customer service and helping teams meet their KPIs. Call Analytics shows you how operators and agents are handling those calls so that you can make data-informed decisions.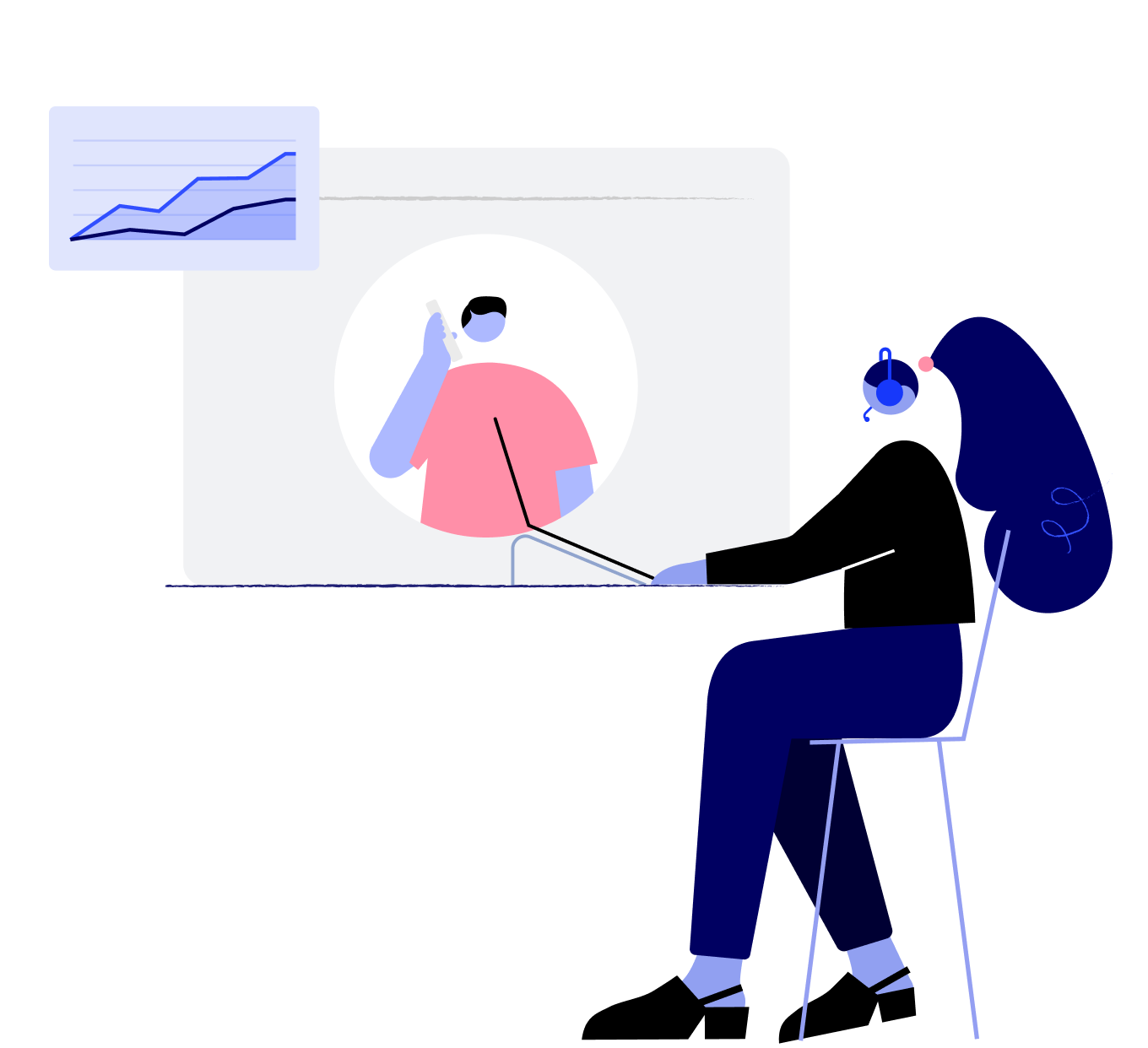 Accessing your data is one thing but it's what you do with it that really matters. Here at Dialpad, we recognize that it's not the devil that's in the details—it's the answer to common challenges that businesses face every day, from ramping reps to upping their CX game.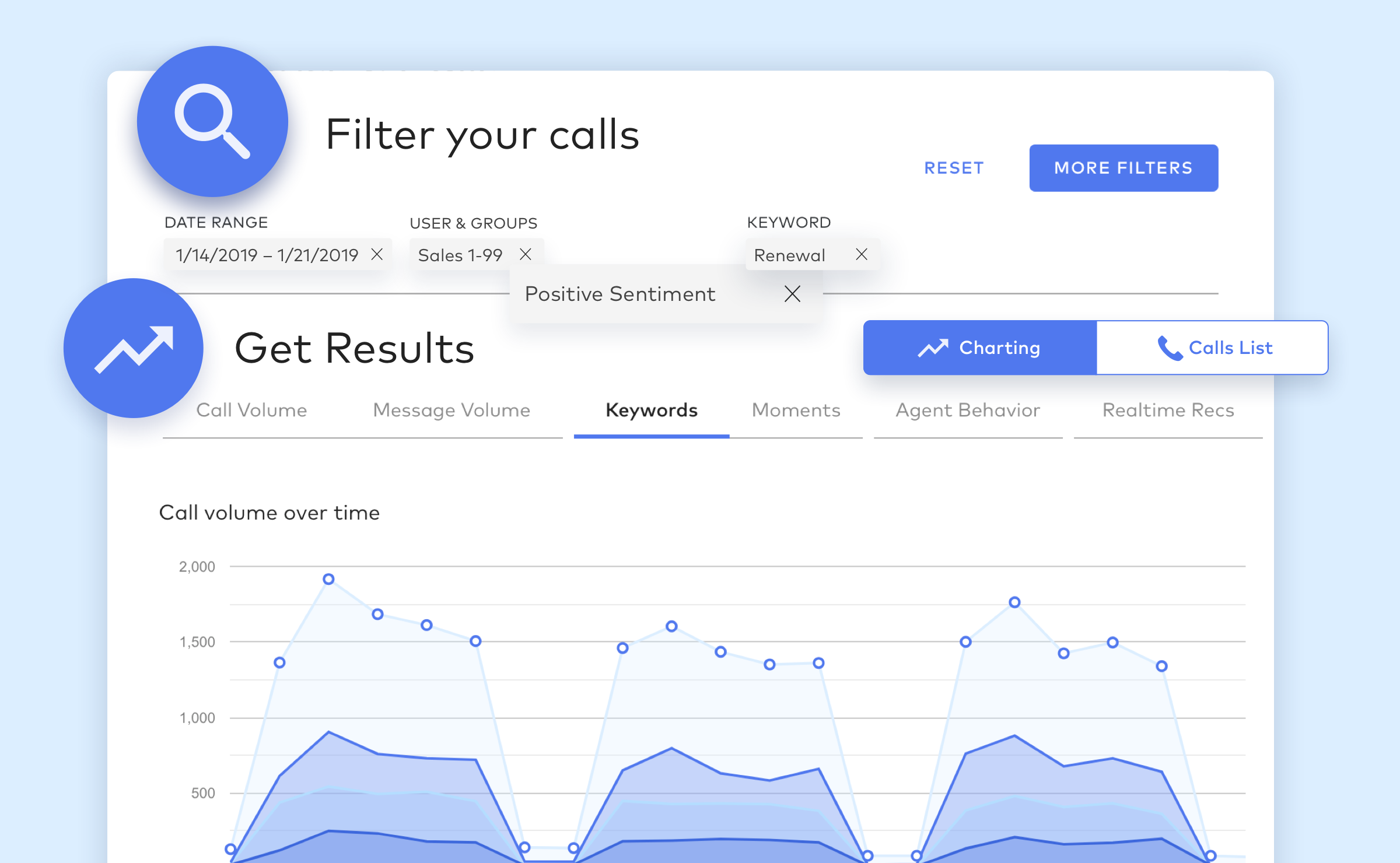 With Call Analytics, managers uncover real-time insights into how conversations are unfolding across their entire organization, with the ability to dive into details like customer sentiment or see how specific keywords are trending over time.
Features & Functionality
Real-Time Metrics
Access real-time metrics on call volumes, leaderboards, and moments happening across your entire team.
Coach Smarter
With a leaderboard that tracks call volume, top moments, and sentiment, managers can easily pinpoint where their help is needed.
Dive into Details
Have a group of calls you want to dive into? Your analytics link directly into Call History—with embedded features like transcripts and moments—that give you the full picture.
Better IT Insights
With call rating scores, device usage breakdowns, and team leaderboards, IT teams can leave the guesswork behind when it comes to call quality and user adoption.
Frequently Asked Questions (FAQ)
Who can access this feature?
Every Dialpad plan automatically comes with access to analytics. Viewing permissions will be based your Dialpad role, i.e. Company admin vs a Department admin.
What search options do you offer?
We offer the ability to filter and search for groups or individual users, dates, and call duration as well as Voice Intelligence data like when key moments occurred (caller expressed positive sentiment around an agent's answer) or keywords specific to your business
What info can I access from analytics?
If you're going to empower managers to make smarter calls, you have to give them the tools to do it. That's why we provide a variety of data points for managers to dive into, filter, and analyze. Whether it's CSAT, pricing inquiries, or even how your own team is using Dialpad, it's all instantly accessible to you.
How does this work with Call History?
To get the most out of your data, we'd suggest pairing your Dialpad analytics with Call History. Not only will this give you a better idea of how your team's performing at a high level (Analytics) but the exact areas where a coaching could help drive success (Call History).
Where can I go to learn more?
Why not check out our help center?