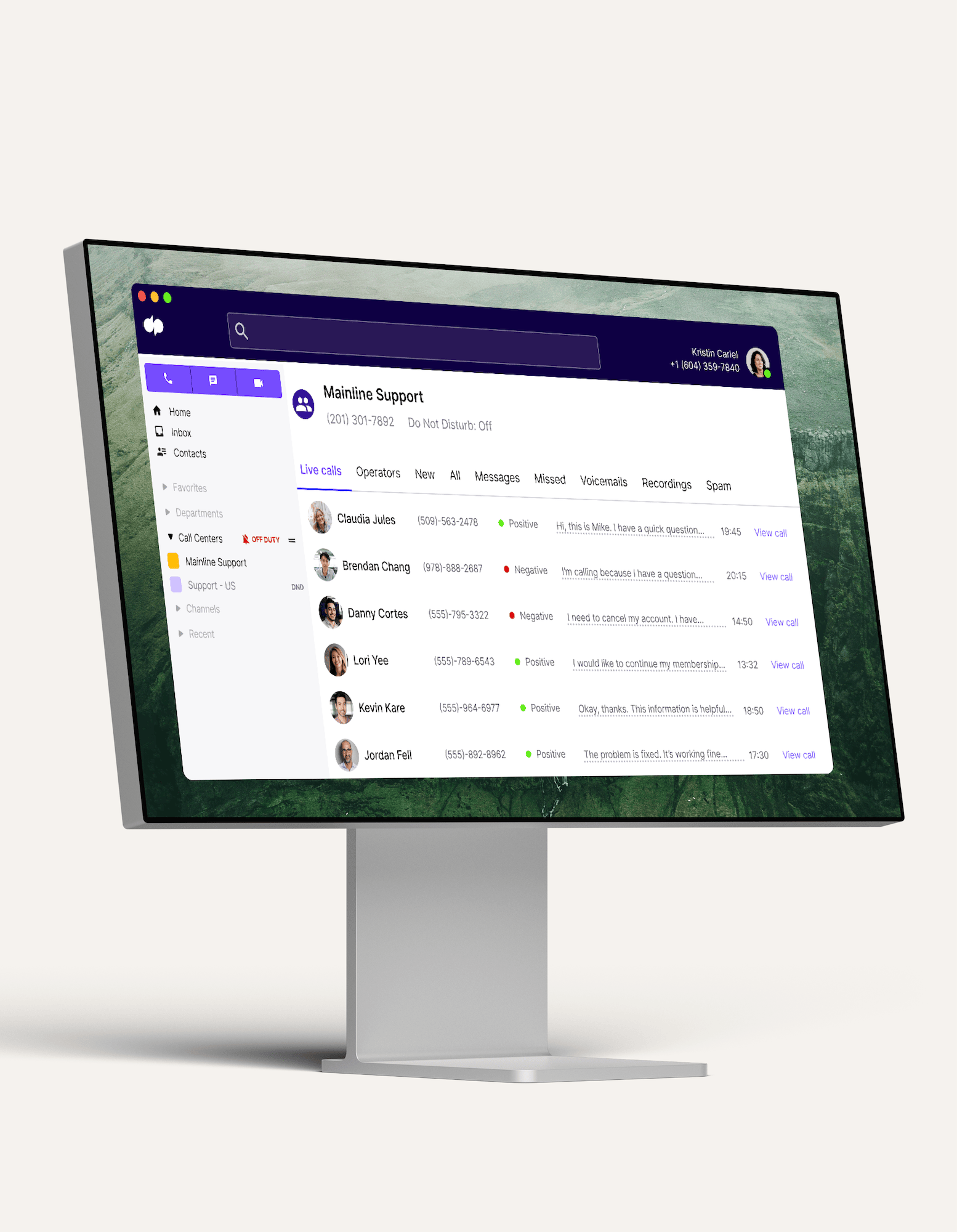 Contact center sentiment analysis
Whether your team is in sales or support, having a contact center sentiment analysis feature in your platform is essential for helping managers and supervisors monitor active calls more easily (and jump in when needed). See how it works by booking a product tour!
What is contact center or call center sentiment analysis?
Contact center sentiment analysis is essentially a feature that analyzes conversations for words that suggest positive or negative sentiment in order to give supervisors a snapshot of how calls with customers or prospects are going—in real-time.
Often, this feature is powered by AI (as is the case with Dialpad, which has built its own proprietary artificial intelligence called Dialpad Ai) and you should be able to see it on a dashboard that displays sentiment across all live calls.
This allows sales and support team managers know exactly where their attention is needed in just a few seconds:

Features designed to make supervisors' and agents' lives easier
Manual call monitoring and running through QA checklists can be time-consuming and tedious, so how can supervisors and managers support agents more effectively? Dialpad's contact center product comes with other features to help you do exactly that.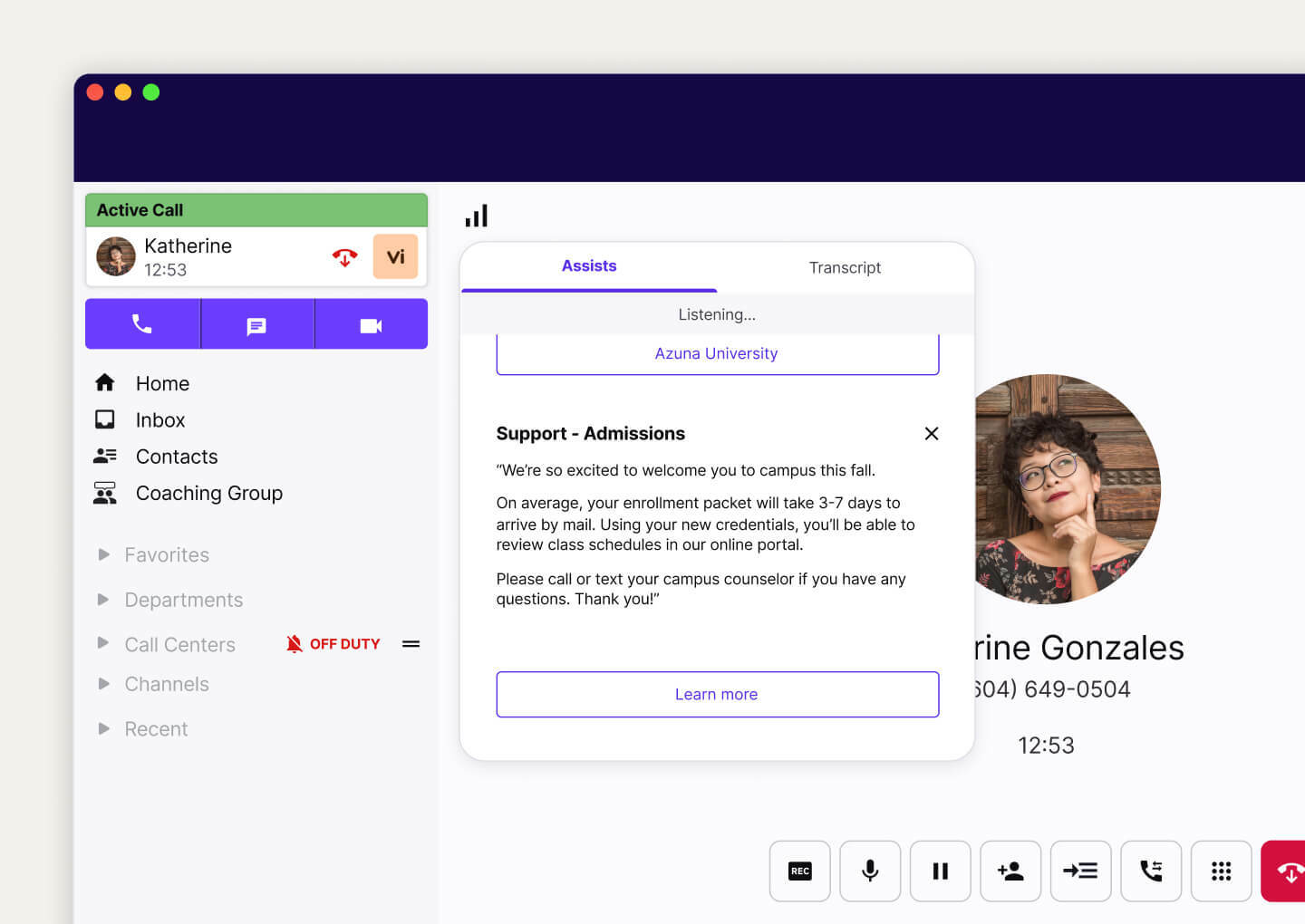 Real-time Assists
Dialpad Ai is the backbone of another useful feature that helps supervisors train and coach agents—at scale. Getting tricky questions from customers? Create Real-time Assist (RTA) cards with notes about those topics, and set them to trigger automatically when those keywords or phrases are spoken.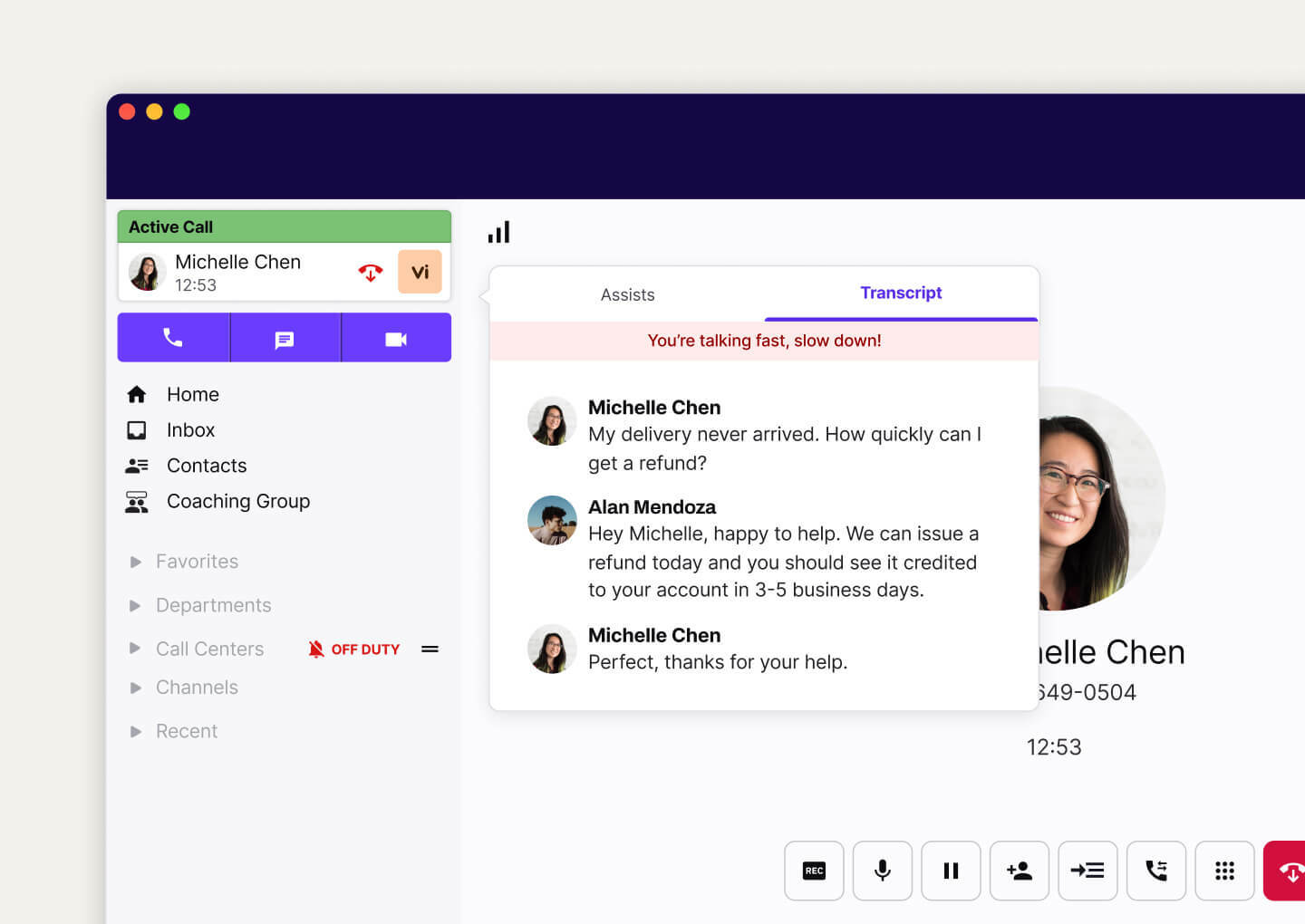 Live transcripts
Did you know that Dialpad Ai can transcribe calls in real time too? This way, if a supervisor sees a call with negative sentiment, they can open up the transcript (which gets updated live as the conversation is happening) to get more context before deciding whether or not they need to jump in.
Voicemail drop
Calling all high-volume outreach sales teams: Dialpad's voicemail drop feature lets you drop a pre-recorded message into a call when you hit a prospect's inbox to help you save a ton of time—especially if you're making hundreds of calls a day.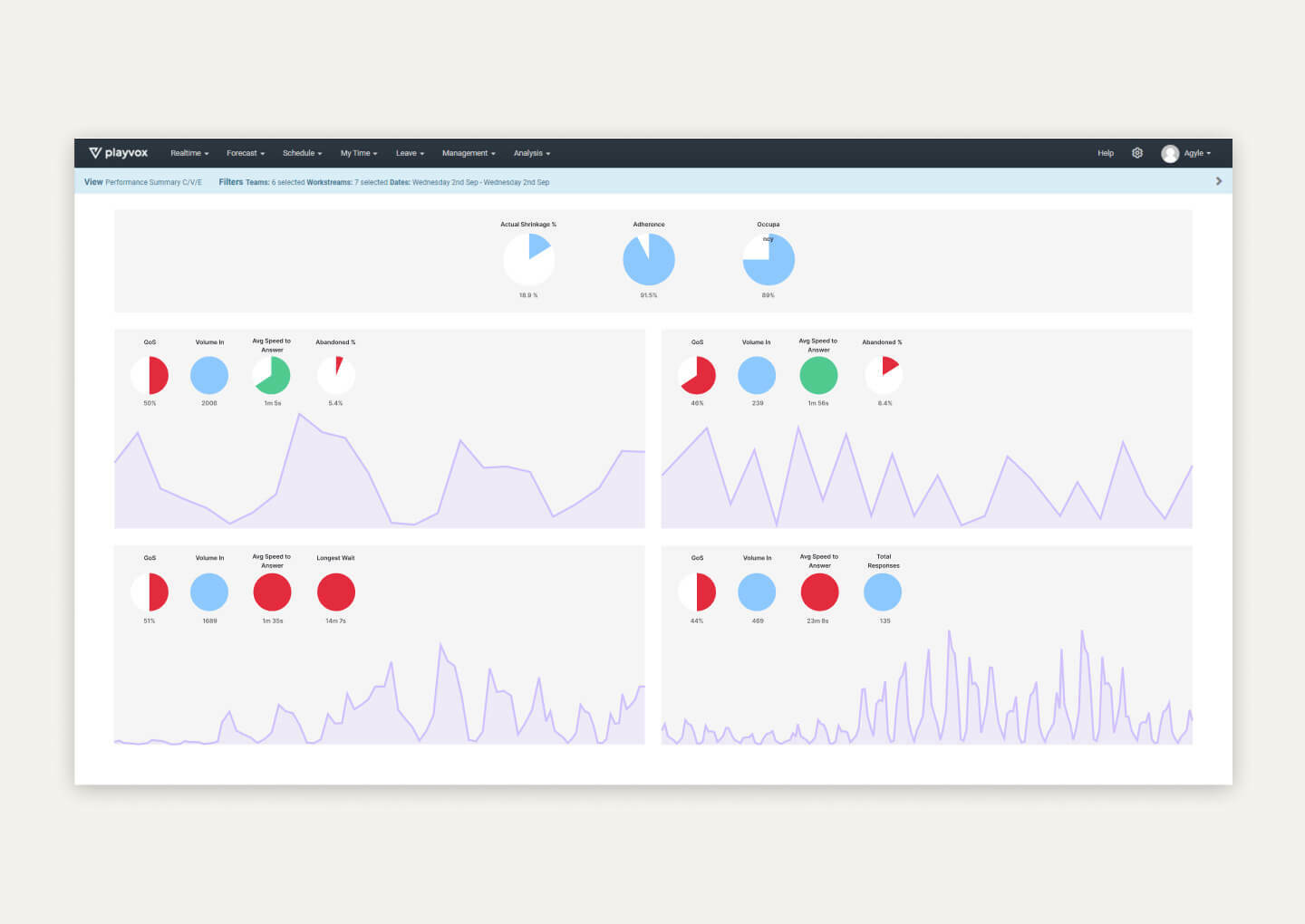 Advanced WFM capabilities
Need more robust workforce management features like forecasting and scheduling? Dialpad's Playvox integration gives you that, pulling in data automatically to help you run your contact center at maximum efficiency, always.
See sentiment analysis in action
Want to see how it works? Book a product tour to see how Dialpad Ai Contact Center's contact center sentiment analysis feature can help make your supervisors' lives easier!
Frequently asked questions about contact or call center sentiment analysis
Who can access contact center sentiment analysis?
How is the sentiment of a call determined?
Where can a supervisor see active calls that might need assistance?
Can I turn off sentiment analysis?