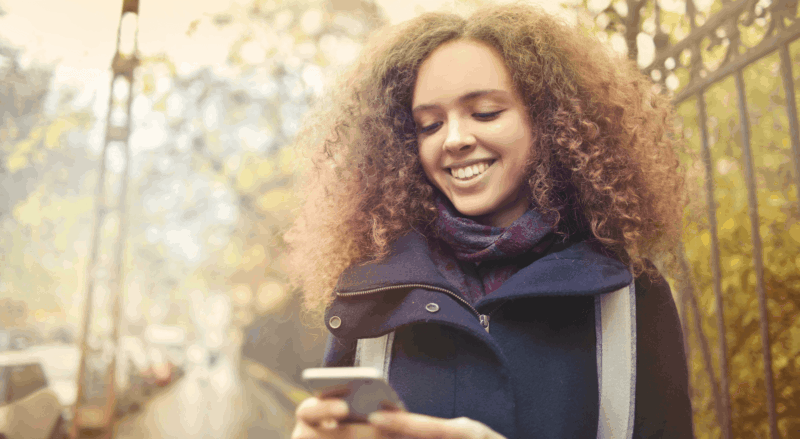 I've used a lot of instant messaging apps. Slack, WhatsApp, HipChat, you name it. I know what I like and need in one, and what I can probably live without.
And today, it's hard to imagine a company that doesn't make use of some kind of instant messaging for business communications. But while the specific app or apps you use may vary from company to company, the concept of connecting with colleagues in a dedicated group chat—in real-time—is probably here to stay.
(Unless you're a hardcore asynchronous communications advocate, which I sometimes dream of being as well.)
So, what should you use for team communications?
In this guide, I'll walk you through common mistakes businesses make (yes, you probably shouldn't use consumer-focused chat apps like WhatsApp or Facebook Messenger for messaging your colleagues), important functionality to look for, along with some options for team chat tools, if you're looking for one.
But first...
What is "business instant messaging?"
We're probably all familiar with instant messaging. It's a type of online chat that lets you send messages in real-time over the internet, which is the key difference between instant messaging and SMS/MMS messaging.
If you think about the most recent notifications you received on your phone, the chances are some of them were from an instant messaging app.
You can send messages to just one other person or to groups of different sizes. Sure, it's a popular communication channel for remote work, but even in-office teams use instant messaging because it makes team collaboration so convenient.
👀 Thinking of moving to hybrid work?
Grab the Hybrid Work Playbook, which includes real-life case studies and breaks down all things hybrid + remote, from building and sustaining a hybrid workforce to equipping your team for success.
What are the most common mistakes businesses make when choosing instant messaging software?
Let's face it. You've got a lot of options when it comes to instant messaging software. But it's important to note that even some of the most popular names aren't necessarily designed to be collaboration tools.
For example, group chats and video calls are great—but what about file sharing? Don't lose sight of the fact that this tool should be part of your business communications workspace. (Meaning it should help you streamline tasks and integrate with your other tools!)
Paying for (and managing) a separate instant messaging tool when they could be using a unified option
The average remote team member is probably answering a dozen emails between having video chats and responding to the team group chat.
Oh, and then they might need to quickly share files with someone over Google Drive because it's urgent.
That's a lot of windows and communication tools to be juggling. Even someone who has the best project management skills would find that challenging. So, why not streamline these tools if you can? Not only does it make life easier for your IT team (who has to admin and manage everything), it's also easier for everyone to use a smaller tech stack instead of trying to keep track of what data is in which of your 100 apps.
And then there's the price. Which do you think is more expensive—paying for one unified tool, or four or five disparate tools? (Hint: Even if that unified tool is slightly more expensive, it's probably still more cost-effective compared to the prices of all the disparate tools added together.) Not to mention the pricing is simpler. You only have one invoice a month instead of four or five. I know which option our Finance team prefers.
And as we'll see below, there are many excellent instant messaging platforms that are actually included in robust unified communication tools.
Like Dialpad, for instance. Audio calls, video conferencing, file sharing, group chat, and more—all under one umbrella.

Not paying attention to devices / operating systems that messaging tool supports
The best instant messaging platforms are accessible from both computers and mobile devices. Not all instant messaging solutions support this, so make sure that the tool you choose will work across PC, Mac, Android, and iOS.
Fun fact: Dialpad does this, and it also works on web browsers—no downloads needed:

Not trying it out first with a free trial
This one's pretty self-explanatory.
Always, always sign up for the free trial and get a feel for the software first before making any firm commitments to purchase or signing a contract.
When you're doing the free trial, be sure to have a few folks across departments try it. They may have unique use cases or want specific functionality, and the best (and fastest) way to figure all that out is by giving them access to that sandbox and letting them explore the platform themselves. (Teamwork!)
For example: Your sales team may want certain integrations like, say, Salesforce. If your business is a Google Workspace (formerly known as G Suite) shop, then you might want to check that your messaging app integrates with Gmail and Google Hangouts—or Microsoft Office / 365 if you're not a Google shop.

Choosing an instant messaging app... That was designed for consumer use
GIFs and emoji. They're great. And you can get them with Skype and Facebook Messenger.
But they're not going to cut it for business communications.
Of course, as consumer products, there's nothing wrong with them. There's a reason they're such popular messaging tools. They're (mostly) free to use, and many solopreneurs can get away with just using these apps for instant messaging.
But once you start scaling up and growing, you'll start needing things like third-party integrations or other automations through tools like Zapier. You'll need file sharing. Maybe even a cloud contact center solution that's fully integrated with chat bots or social media channels you're using. (Like WhatsApp!)
Will these consumer apps still be good collaboration tools at that point? In most cases, the answer's going to be no.
Focusing only on internal communications when messaging apps can—and should—work for external communications too
One final common mistake that many people make is thinking that they need one messaging solution for internal communications and another for external messaging.
You don't have to divide your communication channels into internal and external tools like this. It just adds bloat to your tech stack (and might indirectly encourage working in silos).
For example, Dialpad's app lets you send team messages and SMS/MMS texts from the same place. Yes, you can store your contacts' phone numbers in the app, and you can handle your group chats and text messaging threads right from there: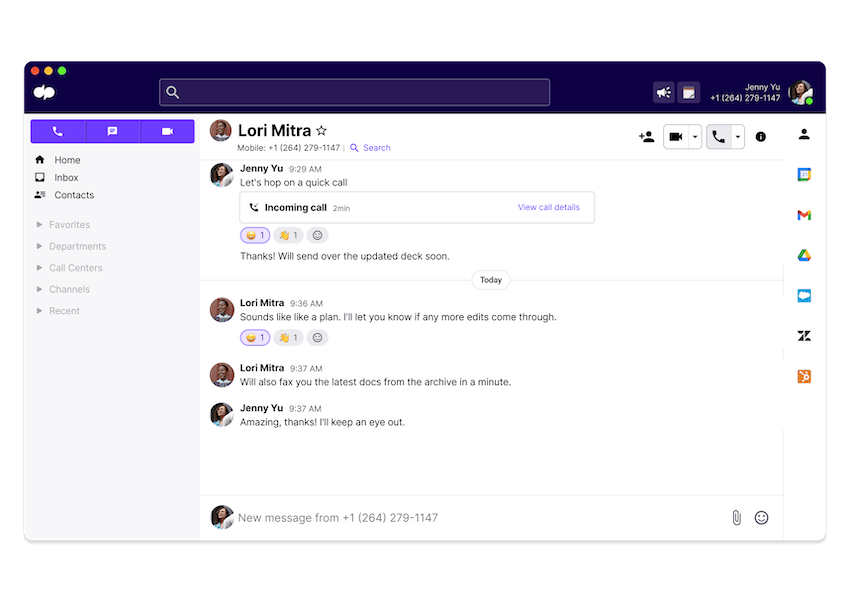 (Our sales team loves this because they can message us and also text prospects and other external folks right from Dialpad.)
Before you shop for instant messaging software: A few things to keep in mind
Need an instant messaging tool for your business? Here are a few things to keep in mind.
Make sure your instant messaging app has robust, built-in security
This is especially important if you're in a regulated industry like healthcare, finance, or insurance.
This is one of the biggest differences between a consumer chat app and a business communications app. (One can help you stay HIPAA-compliant, the other probably can't.)
Dialpad, for instance, has robust security (more on that here) and has customers in a range of industries—like healthcare, finance, and insurance! It meets SOC2 Type II, HIPAA, GDPR, and CSA standards, and is also annually certified as ISO 27001, 27017, and 27018 compliant.
(There's also an option to set up a custom data retention policy for added security.)
Know which devices the app needs to work on
As I mentioned earlier, your instant messaging app needs to support whatever computers and operating systems your employees are using.
If everyone's using different devices, your app should work across all of them! And ideally, it should work on web browsers as well. This isn't just for your own team members' convenience—if you have prospects or clients who need to jump on a video call with someone on your team, do you think they'd prefer to just join from a web browser by clicking a link, or have to download an app or software to join the call?
Do a quick audit for what tools can be consolidated
This may be more of a job for your IT team, but if you can streamline your tech stack, it's generally best to do that. Instead of paying for a separate instant messaging tool, can you use a single, robust platform?
If you have an outbound sales team or a customer support team, can you use a unified platform that gives you both contact center functionality and instant messaging features?
Try it first
This is the simplest way to do your due diligence. Free trials are easy to sign up for, and take only a few minutes to get started.
From there, you can play around with the tool and see if it's really as easy to use or as great as the marketing website says it is. Or, you could just get a demo of the app and have someone give you a personalized walkthrough.
There's no substitute for this step. And if you're going to be paying for the software, it's a must-do.
The 10 best instant messaging apps for business—that give you more than just messaging
Okay. Now let's get to the good part—some of the best instant messaging apps out there that are designed for business use. Here are the top 10, ranked.
1. Dialpad: A truly unified communications platform

Yes, I'm biased, but let me explain why.
Beyond just instant messaging, Dialpad really gives you all the communication channels you need under one umbrella.
There's video conferencing. There's conference calling. There's good old phone calls. There's virtual fax. Voicemail. The list goes on.
And you can do all of that—start a phone call, send someone a message, even manage your contact center—all from one intuitively designed app.

It's not just your typical instant messaging software. Here's a bit more about what you can do with Dialpad:
Group chat/channels
Of course, a must-have. With Dialpad, you can create team or project-specific channels to help with project or task management.
Channels can be public or private, and as large or as small as you need them to be.
Sidebar "chat room" feature
If you're familiar with Discord, Dialpad has a similar feature called the Sidebar. It's like a drop-in audio-only chat room that you can hop into to have a spontaneous team huddle or conversation with someone: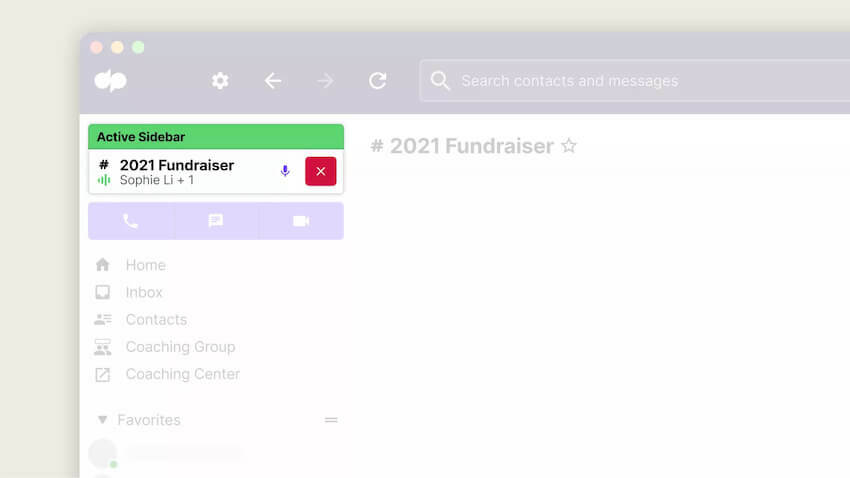 (Hey, sometimes it's just more efficient to actually talk to a team member to clarify something instead of having to schedule and set up a remote meeting.)
Screen sharing
With Dialpad, you can share your screen during conference calls and video meetings, whether you're using the desktop, mobile, or web app. Both organizers and participants can share their screens during a conference call unless the host blocks this feature for security reasons.
To share your screen in Dialpad, just hit the "Share" button and choose whether you want to share your main screen, a secondary screen, a specific window, tab, document, or file.
You can even share your screen by sending the link via an SMS text! This way, even a client or someone who hasn't downloaded the Dialpad app can see your screen (another feature our sales team loves).

And to really turbocharge your screen sharing with Dialpad, there's an integration with Miro, a digital whiteboarding productivity tool. Together, this Miro and Dialpad integration lets you brainstorm and whiteboard ideas with teammates virtually—while still feeling like you're all in one conference room: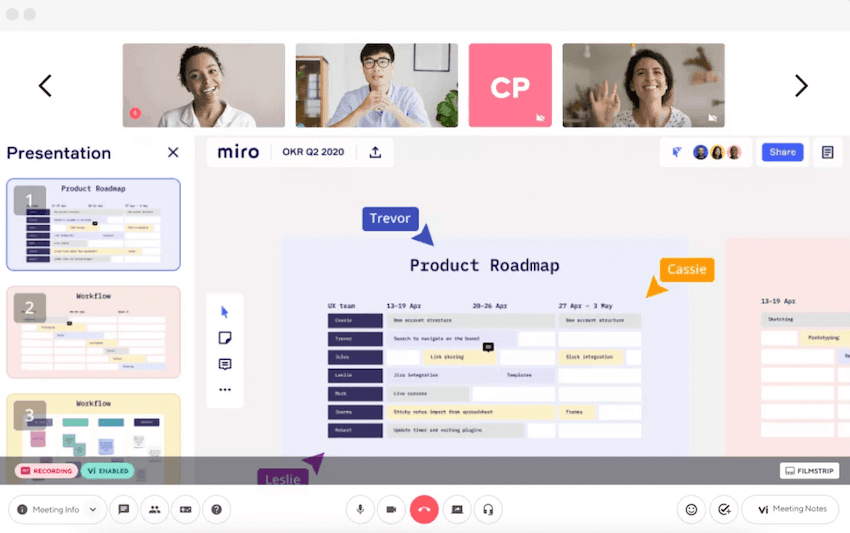 Truly unified communications
Again, with Dialpad, your "instant messaging software" is fully integrated into the same platform you use to have video chats, conference calls, and check voicemails. Need to add a virtual phone number? Make international phone calls? You can do all that in one place using Dialpad.
You can check missed calls, voicemails, messages, and more right from your inbox in the app:
And one unique thing about Dialpad is its built-in AI, which transcribes not only your meetings in real time, but also your voicemails—also in real time—as the other person is leaving you the voicemail!
Finally, it's easy to use for even small businesses, and can scale up—and down—quickly for larger global organizations.

Try Dialpad's unified communications platform for free!
Sign up for a 14-day free trial to get phone calls, video meetings, and SMS/MMS + team messaging in a single app. It takes just a few minutes, and you'll be set up with a virtual phone number too. (Or, take a self-guided product tour first!)
2. Slack
Of course, we had to include Slack. It's probably one of the most popular instant messaging apps for businesses. It has a simple user interface that packages messaging and file sharing into a single product, and lots of great automations you can set up too.
(Very few people were probably surprised when a giant like Salesforce bought Slack.)
While the free version of Slack works sufficiently well as a basic instant messaging tool, if you want access to its more advanced features such as group video chat, you do have to opt for one of the paid pricing plans.
The other downside of Slack is that you can't make phone calls. You can do audio calls with contacts over the Internet, sure, but you can't dial a call externally.
And if you have plans to grow in the future, or if you have a customer support or sales team that needs features like power dialers or call analytics—you'd have to purchase separate software for all that.
That's probably the biggest disadvantage of Slack compared to a unified communications platform like Dialpad. You can get a much higher level of consolidation with the latter. That said, it's still a great tool which is why it's at #2 here.
3. Microsoft Teams
Another popular tool for internal business communications, Microsoft Teams probably needs no introduction—it has built-in video call and team chat features for collaborating with teams.
Like Slack though, Microsoft Teams doesn't have telephony that's affordably available (it does have that functionality, but it was never designed to be a telephony product), and also like Slack, if you need a contact center platform, you'll need to pay for a separate tool.
Fun fact: Dialpad does integrate with Microsoft Teams to give you both telephony and contact center features.
(Alternatively, if your business isn't married to Microsoft Teams, you could just get all that functionality along with instant messaging software features using Dialpad.)

4. Chanty
Another business collaboration tool for teams, Chanty has your usual instant messaging and video call functionality, but what's unique about it is that it has task management features too.
If you don't have Asana, Trello, or other task management software, this can come in handy.
It also does have a free plan available for up to 10 users and is quite comparable to Slack, though again, it doesn't have the unified communications features like phone calls and contact center.
5. Twist by Doist
Developed by the productivity pioneers at Doist, Twist's take on the chat app is designed for teams who want an asynchronous style of instant messaging.
For example, they deliberately removed certain chat app features like presence indicators and notification dots to encourage asynchronous communication.
If you just want something for group chats without getting bogged down in chit-chat, this could be a unique solution—but some businesses may not be able to get away with this fully enforced async style.
On the unified communications front, there's no video calling or audio calling either here, so you'll need separate tools for that. It also seems like it wouldn't make sense to have one async communication tool but other synchronous tools because at the end of the day, async probably works best when all your communications are async.
6. Zoho Cliq
Like HubSpot's very broad suite of tools, Zoho Cliq is part of Zoho's suite of communication tools (which includes a CRM).
With Zoho Cliq, you get instant messaging, video calls, and file sharing. Price-wise, it's comparable to Slack and Chanty, though again, you're paying for a separate communications platform when you could have more a unified solution.
7. Flock
Flock is, yep, you guessed it, another collaboration tool that combines business messaging, video calling, secure file sharing.
To be honest, in terms of pricing, it's very much comparable to many others on this list like Slack and Chanty, with free plans available.
And the weaknesses are the same as well—no telephony or unified communications.
If you're happy with just a separate instant messaging app, then for the most part here it just comes down to the details, like which UI you prefer.
8. Troop Messenger
Troop Messenger is a chat app that's probably not as well known as some of the others on this list, but it markets itself as software that's for both small businesses and "giant" companies. Again, same story: it has video calls and audio calls in addition to messaging, on an app that works on Mac OS, Windows, iOS, and Android.
What is unique is that Troop Messenger is also available on Linux operating systems.
9. Ryver
Like Chanty, Ryver is a chat app that combines group messaging with task management and basic video chat functionality.
The UI does leave something to be desired though, as it looks a bit outdated, and it's worth noting that its audio and video calling feature is in beta, which means it's not quite ready for general use yet.
The pricing is also a different model—instead of paying per user, which is what most of these options have, Ryver charges a set price per package. The Starter plan, for instance, starts at $69 per month for 12 users, which may not work for every business.1
10. Brosix
Finally, there's Brosix, another not-as-well-known instant messaging app for businesses that nonetheless, counts some big companies as its customers (like All State and Xerox).
Again, it checks the boxes for instant messaging, voice calls, and video calls and has the free plan available (only up to three users). No telephony or contact center, but you do get whiteboarding and co-browsing features, which is somewhat unique.
Ready to improve your business communication with the right instant messaging software?
Whether you're working at a small business or enterprise organization, having good instant messaging software that's designed for business use is super important.
As a rule of thumb, it's generally best to avoid adding unnecessary bloat to your tech stack and see if you can have a tool that does multiple things well (as opposed to a bunch of one-trick ponies).
If you are in the market for an instant messaging app, why not check out Dialpad's unified communications platform? It's easy to use, flexible, and extremely versatile—giving you all the communication channels you need in one place.
Need a communications platform that gives you more than instant messaging?
Sign up for a 14-day free trial to get phone calls, video meetings, and SMS/MMS + team messaging in a single app. It takes just a few minutes, and you'll be set up with a virtual phone number too.