Voicemail
Handle missed calls professionally and access your messages easily with Dialpad's flexible and intuitive Voicemail system. It's easy to set up, easy to check, and easy to administer across your organization.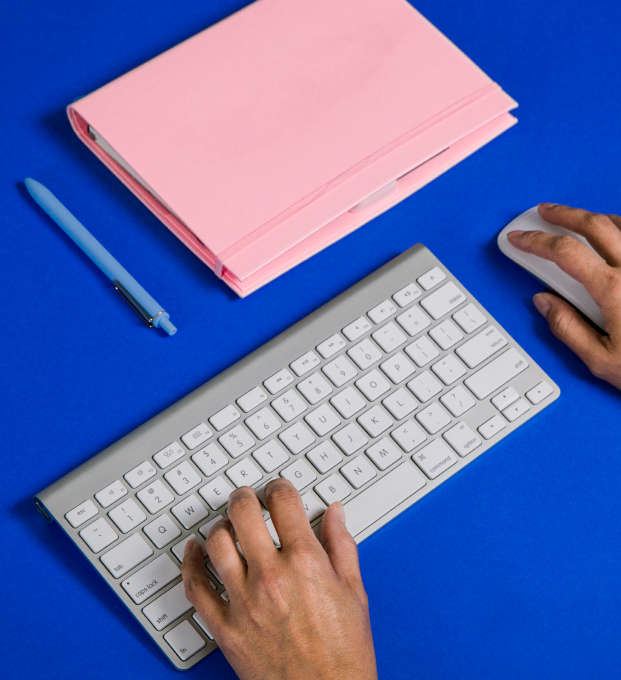 Making Voicemail Better
Since the advent of easy messaging, voicemail has become something of a burden—even in the modern work environment. When most forms of communication have become so fast and easy, voicemails are often ignored altogether—even when they're important.

Dialpad moves voicemail into the 21st century and brings new functionality to this old feature to make it relevant and useful again. Thanks to a PIN-less message system, users no longer have to wade through tiresome prompt menus to access their voicemails or settings. Messages can now be listened to as they're being left by the caller. And the number of times the phone rings before a call is sent to voicemail can now be set at the user level.
Setting Up Your Voicemail Greeting
Setting up Voicemail greeting is easy with Dialpad. Users can record their own greeting through any device, use an existing MP3 file, or simply use the default recording that Dialpad provides. Users can create recordings that are up to 45 seconds long, or upload MP3 files as large as 10MB to ensure they have ample time in their greeting.

You can save several Voicemail recordings in your account in case you want to change your message later for when you're out of office. Remember to allow Dialpad access to your microphone and make sure to use the Chrome browser if you're using your computer to record messages.

Learn more about recording your voicemail here.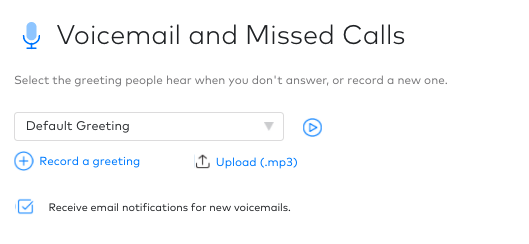 Retrieving Your Voicemail
All of your Voicemail messages are automatically saved to your inbox under the 'Voicemails' tab. Here, you can open your inbox to play back a voicemail, listen in to a voicemail as it's being recorded, or delete messages that you no longer need.

For ease of identification, the Voicemail messages stored in your inbox will be stamped with the caller ID, the time the call was made, and the call duration.

From there, you can download the Voicemails as an MP3 file to save on your computer or USB drive, or send it in an email. Alternatively, you can have your voicemails backup directly to your Google Drive by going to 'Advanced Settings' and selecting 'Cloud Backup.'

To make sure you don't miss a message, you can opt to have an email sent to you each time you receive a message in your Voicemail. And you can access your Voicemail from your desk or cell phone by dialing your personal Dialpad number and entering your User and Voicemail PIN.

If your Dialpad calls come through to your cell phone, and you don't want your normal cell phone voicemail to pick up the message, you can apply a setting to have all those voicemails sent to your Dialpad inbox too.

Learn more about retrieving your messages here.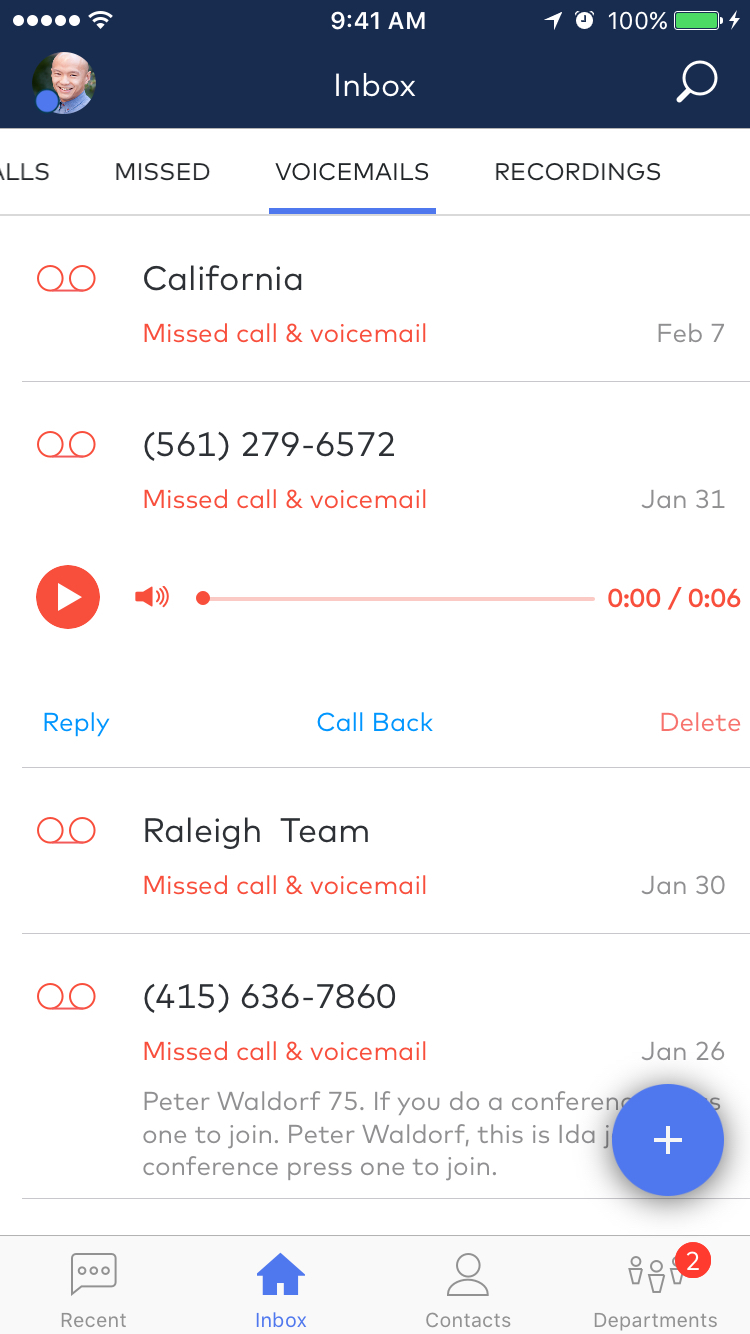 Frequently Asked Questions
Can I set different Voicemail greeting messages for when I go on vacation?
Yes, you can save several personalized Voicemail messages—like an out of office message—in your account and activate them as you need to.
Does the Voicemail feature cost more?
No. Voicemail is a standard business feature available to every user across all Dialpad plans.
Can I make sure that my calls are not routed to my normal cell Voicemail?
Yes, with our forwarding prompt, you can push Dialpad calls back to your Dialpad Voicemail instead of your personal device.
Can a Voicemail greeting be uploaded from any browser?
Dialpad has been designed and optimized for use with Google Chrome—we recommend using Chrome to upload greetings.
Can Voicemail be accessed on all devices?
Yes. Messages in both audio and transcription formats can be accessed from any device that's connected to Dialpad. However, voicemail setup must be accessed through a web browser.
Can I get a transcription of my Voicemails?
Absolutely. Check out our Visual Voicemail feature .