Modern Communications for the Anywhere Worker
Dialpad Talk is the cloud based, AI-powered business phone system that supports voice, video, and messages all from your existing devices.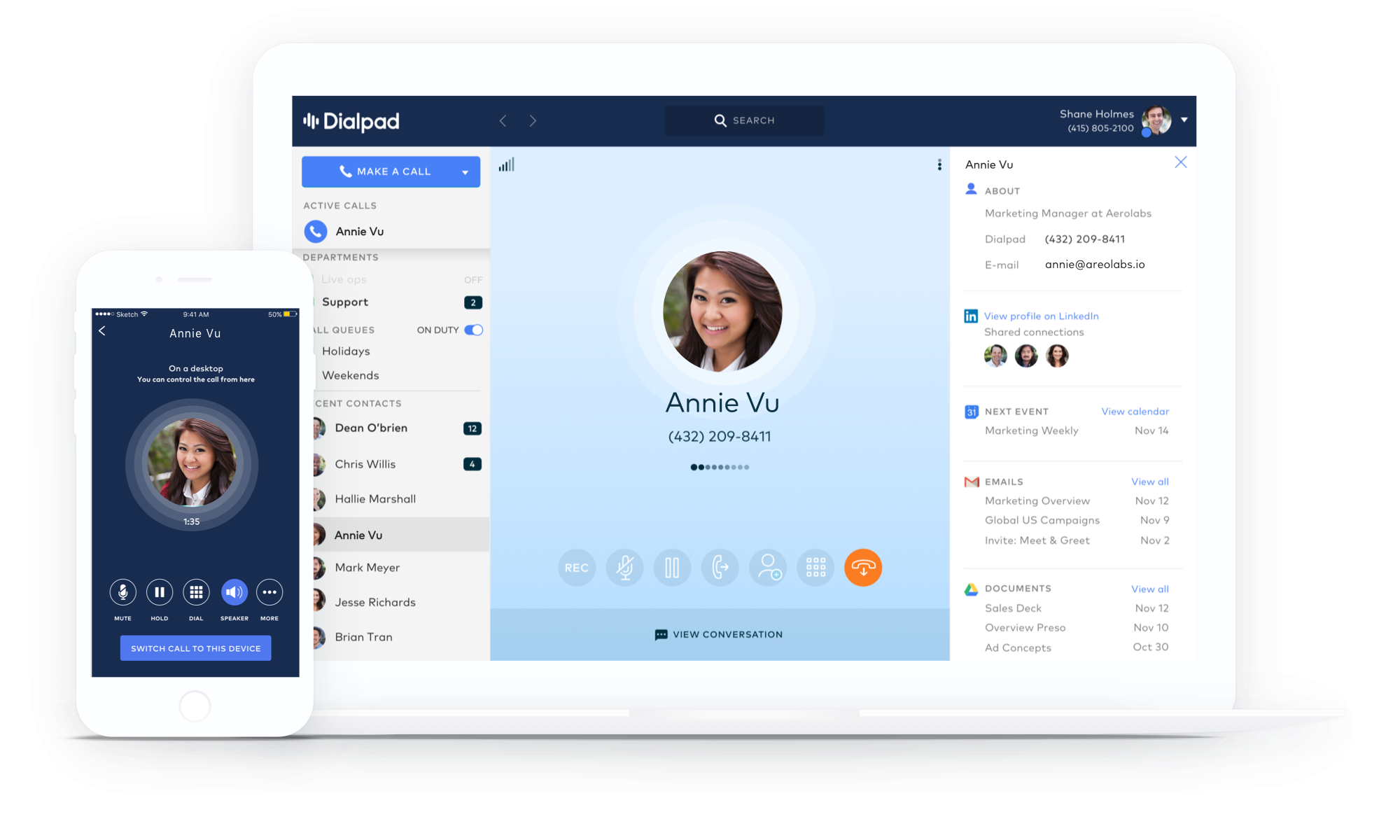 The Smarter Business Phone
Works Like You Do
Actual Intelligence
Goodbye PBX
Unify Everything
Works Like You Do

Calls, messages, and native integrations, oh my! See for yourself how Talk does it all.

Actual Intelligence

Forget note-taking and focus on the conversation at hand with real-time Voice Intelligence features.

Goodbye PBX

Leave legacy hardware in the past and get talking on a modern system that scales with you.

Unify Everything

Bring it all under one roof and actually act on the business conversations your team has every day.
"With Dialpad, your phone system follows you."
— GREG MEYERS, CIO AT MOTOROLA SOLUTIONS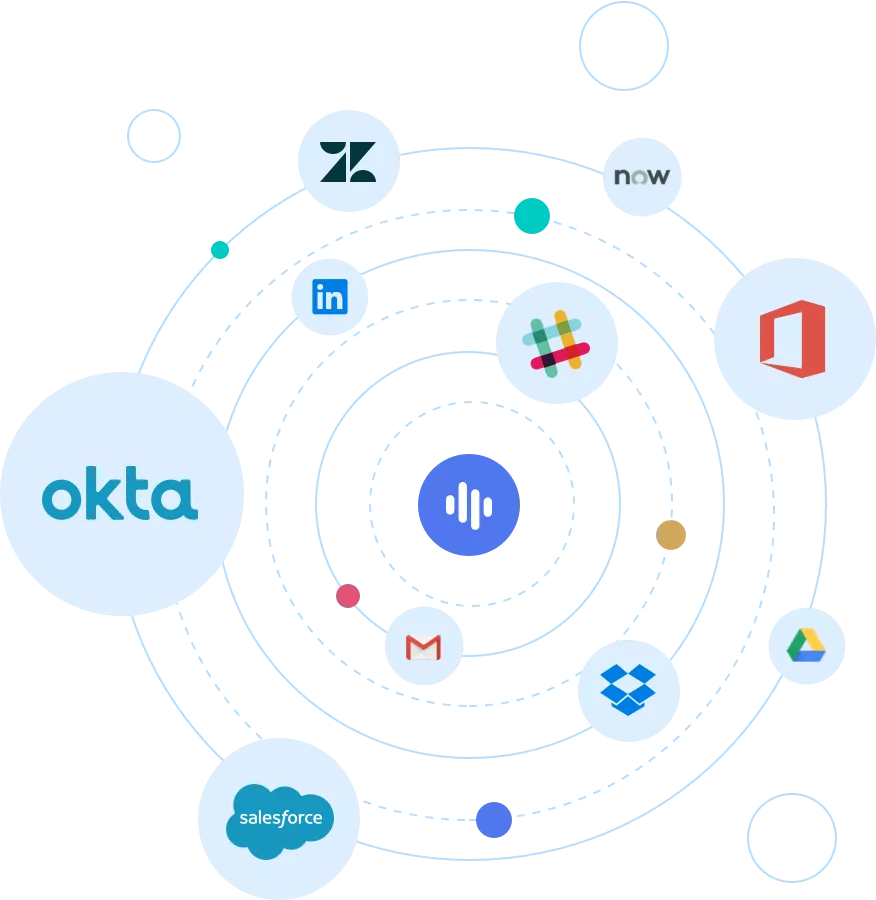 Integrate Your Apps
Keep deals in Salesforce, tickets in Zendesk, and your team more productive (and happier) than ever before with native integrations into popular business apps.
Fast Deployment
Dialpad's quick deployment makes installation a breeze and frees up time for your IT teams to focus on other business-critical issues.
Port Your Number
Seamlessly transfer your business phone number from your previous provider to your Dialpad account for free.
Native Integrations
Dialpad helps to streamline your workflow by natively integrating with some of the most widely used productivity and business tools such as Salesforce, allowing you to work within one platform instead of toggling between applications.
Real Time Syncing
Automatic, real time syncing means your contacts, calls, and messages will be automatically updated across all of your devices so you have the most current information whether you are using your phone, tablet, or laptop.
Voice Intelligence
With built-in machine learning, Voice Intelligence employs natural language processing and voice recognition to provide recommendations in real time and comprehensive post-call notes and transcripts.
Intelligent Call Routing
Dialpad provides call routing with auto attendant to ensure that every incoming call is handled appropriately based on when and where the call takes place.