Call routing
Call routing: An essential feature for any business that has a phone system and expects customers or potential customers to reach out on the phone.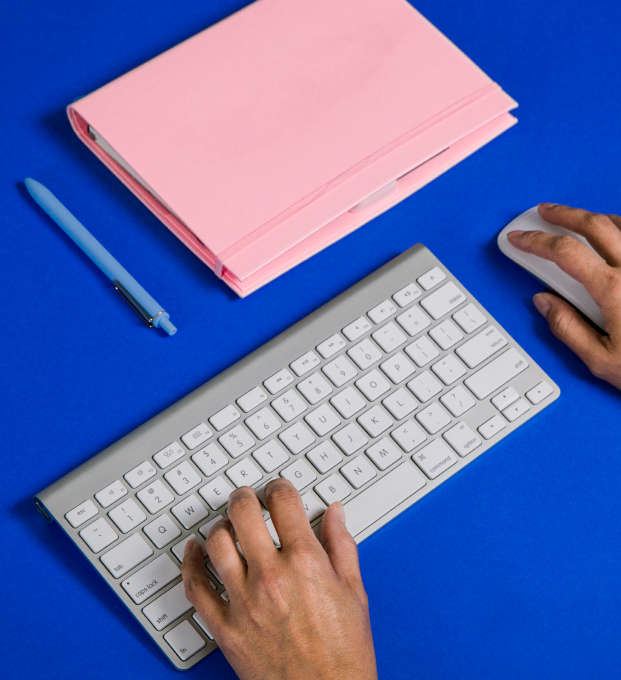 Let's start with a short story. Maybe it'll sound familiar:
Agent: "Hello you're through to accounting this is your representative Alissa speaking."
Caller: "Sorry, I wanted to talk to your customer service team."
Agent: "I see. It seems you have the wrong department. I'll put you through to our customer support team now."
Caller: "Thank you."
THE END
That may have been the most underwhelming play you've ever read, but it tells an important story. This happens every day in contact centers far and wide. But should it?
This is a dead-end conversation that is super low-value (you shouldn't need to have a human directing call traffic)—and you can eliminate these time-wasters entirely if your call center operations had even a basic call routing strategy.
Small businesses especially can benefit from call routing—don't have enough employees to justify having someone man the phones? Let your callers route themselves!
Effectively routing calls gives you incredible benefits when it comes to customer experience and call wait times—and even automatically connects customers to the most skilled agents for their particular question.
Oh, and call routing comes in many forms. Whether you want to distribute your calls according to skill set, department, or whoever's been idle the longest, there's guaranteed to be a call routing solution that can help organize your call flows.
👉 Dialpad tip: With Dialpad Talk, it's super easy to route calls to live operators, auto attendants, voicemail greetings, specific departments, or even individual team members.
In just a bit, you'll learn everything you need to know about call routing. What is it? How does it work? And how can you start mobilizing the benefits of call routing in your very own contact center or small business?
First, what is call routing?
Call routing—sometimes known as automatic call distribution (ACD)--is a call management system that automatically distributes incoming calls according to criteria that you've set. For example, that could be skills-based criteria, center capacity criteria, or routing to a specific department.
Fast and effective call routing is incredibly important for maintaining high levels of customer service. Some might even argue that you shouldn't be putting people on hold at all because someone should always be there to pick up the phone. (Hey, we never said customers have realistic expectations.)
Enter: call routing. It's the best way to give your customers the instant responses that they expect. With call routing technology, your phone system will automatically send calls to the right employee or department based on carefully pre-selected criteria.
👉 Dialpad tip: Call routing is more efficient than call screening or call forwarding, both of which require you to collect information or manually route each caller to the right phone line or person.
Fun fact: Dialpad's Contact Center platform lets you customize your call routing really easily…

… But beyond that, it also integrates with CRMs like Salesforce and Hubspot—and even helps you coach your team with analytics and AI (more on that later).
With call routing, you can help customers get the information they need as quickly and easily as possible—without long wait times.
Here are just a few call routing options that your VoIP contact center platform should give you:
Route to whichever agent's been idle the longest

Route to an auto attendant

Route to a personalized voicemail greeting during and out of hours

Route to a specific department or call center

Route to a specific team member or phone number

Route to a personalized automated response menu
How does call routing work?
So, how does call routing actually work?
Well, essentially your call routing system passes incoming phone calls through a routing engine until they reach their final destination. The difference today is that this entire system is automated—not manual.
This routing process is divided into three distinct phases:
The qualifying phase,

The call queuing phase, and

The call distribution phase.
Let's take a look at each one in action.
Phase 1: Qualifying phase
In this phase, calls are sent to an interactive voice response tool (or IVR system), to determine what the caller needs and who they need to talk to (usually via a series of automated questions).
If you have a good call routing platform, it can even show you which IVR options in your menu are most (and least) used—super handy if you want to make improvements to the menu options:

Phase 2: Call queuing phase
In this phase, the caller is forwarded to the automatic call distributor (ACD) where they're put in a call queue. ACDs direct calls based on factors such as skills, waiting times, departments, talk-time distribution, or whatever rules your particular contact center has established.
👉 Dialpad tip: Out of all the different types of call routing, one in particular does wonders for call center performance: skills-based routing. Why? Because with skills-based routing, your agents are assigned first to calls that are relevant to their particular skill set or area of expertise. That means they can provide customers with expert advice and resolve queries faster and more effectively. No more time wasted putting callers on hold and messaging a colleague for the right answer!
Phase 3: Call distribution phase
The final phase—the call distribution phase—sees calls routed to the right live agents. Again, this is based on your predetermined rules.
To help incoming callers route themselves to the right agents, auto attendants (sometimes called virtual receptionists) are voice menu systems that give your callers different options.
This saves both customers and agents time, since your incoming callers don't have to go through an internal operator to have their calls routed.
With Dialpad, it's incredibly easy to set up (and make changes to) a virtual receptionist or auto-attendant like this:

With Dialpad, when customers call into your office line, they'll be prompted with a menu of options designed to help streamline the customer experience, which will then route their call.
You can even customize this further by rating your agents (which you'll need to do skills-based routing), setting up a dial-by-name directory, and changing your voicemail greeting—without bugging IT for help:

The 4 main benefits of a call routing system
There are so many benefits to setting up a call routing system in your contact center. The big one, of course, is that with the right call routing system in place, you can give your customers one mainline telephone number—usually a toll-free number—which they can use to access whichever service they may need.
All calls made to that one main telephone number will be queued and transferred to the right call center agent automatically—with pretty much no manual work on your end.
Increased customer satisfaction and better call agent productivity? Yes, win-win situations do exist.
As we mentioned earlier, you can even reduce idle time in your contact center by routing callers according to idle time, so that your agents can have a more even workload and no one's getting slammed with calls.
👉 Dialpad tip: Call routing has the potential to enhance both customer experiences and workforce management. With call routing, your team can better resolve customer issues, improve agent-customer relationships, and have more balanced workloads.
Now, let's take a look at some of the good things that come from having a call routing system.
1. Reduced waiting times for customers
Call routing reduces customer waiting times because it automatically assigns calls to agents when they become available.
And with a Dialpad Contact Center's virtual receptionist feature, it's even easier to alleviate wait times. Even when you have a really high call volume and multiple callers dialing in simultaneously, Dialpad makes sure they'll all be greeted with an automated assistant and routed to the right destination.
2. Faster resolution for customers
Even if your customers don't have to wait for someone to pick up, you still have to solve their problems. Quickly.
Most people don't think of this, but call routing can help contact centers achieve faster call resolution too.
But because a platform like Dialpad would be more efficient at assigning calls to agents (compared to manual operators), that means customers will be matched with agents faster, and which means more call queries get resolved in a shorter space of time.
And yes, Dialpad's analytics can show you stats like your average speed to answer too:

👉 Dialpad tip: When your callers go through an auto-attendant, calls are more likely to be resolved the first time. For example, a caller who wants to talk to the sales team will be able to select that option from the IVR before being routed. It's a much faster first interaction because it's automated.
3. More productive agents
Call routing means productivity all round. How? Well, automated call routing could free up your agents to focus on areas of their particular expertise, help distribute calls more evenly between agents, and more.
It all depends on what works best for your agents' experience and skills!
No one wants to have overworked agents while the others are twiddling their thumbs. A call routing tool can prevent that.
4. Better scheduling for multi-time zone and multilingual teams
This is a good one if you have remote teammates in different countries and time zones.
Call routing systems allow calls to be distributed according to particular time zones and language preferences—particularly useful in our increasingly globalized world!
It doesn't matter what time of day it is in your caller's location, they'll always be able to connect to an agent available—in a language that they understand.
With Dialpad, it's easy to set up customized call routing rules, and there are a wide range of IVR language options including English, French, German, Chinese, Portuguese, Japanese, Spanish, and Italian:
How Do You Set Up Call Routing on a Business Phone System?
Most business phone and contact center solutions should give you a call routing option. In Dialpad, for instance, setting up call routing in your contact center is pretty simple and intuitive. You can do it right in your dashboard:

Now, let's walk through how to plan your call routing strategy.
1. Start with customer research
It's always best to start with some customer research. What kind of distribution method will best suit your particular set of customers? Do they expect to never have to wait? Or are they okay with waiting for one or two minutes? (Some are fine with that!)
As you're anticipating their most likely queries and the services that they'll require most often, also look at factors like:
demographic group

geographical location

language preferences
2. Set up your call routing strategy
Based on your customer research, choose a distribution method or call routing strategy. One common call routing strategy is skills-based routing, and for this one, you'll need to create a list of skills and rate your agents.
👉 Dialpad tip: There's no one-size-fits-all answer for every business. The strategy that's best for you will depend on the size of your team, the volume of incoming calls you're anticipating, and the level of technical expertise that representatives may need.
3. Set call routing rules for your call center
Now it's time to set things in motion with rules for your call center. Add your agents, admins, business hours, and your preferred call routing options:

If you're using Dialpad, don't forget to set up Vi (Voice Intelligence) to get real-time transcriptions and handy Real-time Assist (RTA) cards that'll give your agents tips as questions come up on a call.

4. Set call routing rules for each department
With Dialpad, you can even set call routing rules for specific departments. Once you've set your business hours for a given department, it's time to set up call routing rules.
Routing types include:
Longest idle routing

Fixed order routing

Round robin routing

Simultaneous routing
You can even specify how long you want calls to ring out for before defaulting to the hold queue:

From that point, any calls that go unanswered by your operators will be routed to your fallback option—that could be direct to voicemail routing, direct to message routing, direct to another department or, alternatively, to an automated response menu.
5. Add any additional call management features
Last but not least, add any additional call management features that you may need. These might include:
Call recording

Call monitoring

Call tracking

Call analytics

Callback options

Holiday hours… and more!
For example, you can create holiday hours in Dialpad with just a few clicks—route calls to your main line, department, or specific call center:

The Top 3 Call Routing Strategies
So, the final question to ask is, which call routing strategy is right for you?
There's a range of routing options out there that can help you queue and distribute incoming calls efficiently, but there are three that are most commonly used:
Direct

Percentage

Skills-based routing
1. Direct routing: Basic, but gets the job done
Direct routing (sometimes called hunt groups) is the most basic form of inbound call routing. With direct routing, customer calls are directed to the right department. (Told you it was basic!)
For example, customers who need sales help are directed to the sales department, while customers who need technical support will be directed to the technical support team. It's really that simple.
There's no differentiation between individual agents, just departments. Your callers will be connected with the first available agent in their requested department. In most cases, they'll be prompted to choose from a range of options that'll then send them to the relevant line.
2. Percentage routing: Good for divvying up calls
Percentage routing is especially helpful if you need to allocate a specific volume of calls to a specific team.
Percentage routing helps call centers divide incoming calls between different teams—which makes for more equal distribution and balanced workflows.
For example, 50% can be routed to team A and 50% to team B. Or, if one team is larger than the other, you might want to distribute a larger portion of calls to that team.
3. Skills-based routing: For the best customer experience
Skills-based routing distributes calls based on your agents' areas of expertise.
This is typically the way to go if you want to improve your customer experience and first-time resolution rates.
For example, a caller who needs complex technical support will be routed to an agent with the relevant expertise. Someone wanting in-depth pricing information will be routed to your in-house expert on pricing plans and packages.
This way, customers have access to the highest level of service for their particular query.
Skills-based routing is available with Dialpad and allows you to prioritize how the agents in your call center receive calls based on a proficiency ranking for that particular type of call. Each agent is rated from 0-100 for each particular skill set. In instances where multiple agents have the same rating, callers will be automatically directed to the agent with the longest idle time.
Start routing calls more effectively now
From skills-based routing to perfect call distribution with percentage routing, we've come a long way from the days of manual operators.
Call routing is hands down one of the best things you can do to improve customer experience and workflow efficiency in your contact center, especially if you get lots of inbound calls on a daily basis.
With so many routing options to choose from, you can optimize your contact center in the way that works best for you.
With Dialpad it's never been easier to bring intelligent call routing to your contact center—without being an IT whiz.

Frequently asked questions
What call routing options do you offer?
Dialpad offers a wide variety of Call Routing options, allowing admins to have more flexibility, control, and most importantly the freedom to make real-time changes to their routing rules. Some examples of call routing options Dialpad offers include routing to live operators simultaneously or in a fixed order as well as offering auto attendant options like Dial by Name Directory.
Do you offer any custom routing options?
Yes—normal business hour routing can be customized for both open and closed hours or 24/7 operations. Additionally admins can create custom routing options for specific days to either repeat or be one-off.
Does your auto attendant include Dial by Name Directory?
Absolutely! We also offer dial by extension as well as offering the option to forward calls to other group, individual, or number outside of Dialpad completely.
Which plans is this feature available on?
While every Dialpad plan comes with Call Routing with auto attendant features like Dial by Name Directory or setting a custom voicemail greeting for a group like customer support, there are some advanced features that are limited to specific plan types. For more information, check out our pricing page.
Where can I find more information about call routing?
Check out our help center for more information.