Call Routing
Create better customer experiences by leveraging Call Routing with auto attendant. With Dialpad, you can choose to route incoming calls to another team member, live operators, a group of users, a voicemail greeting, and more.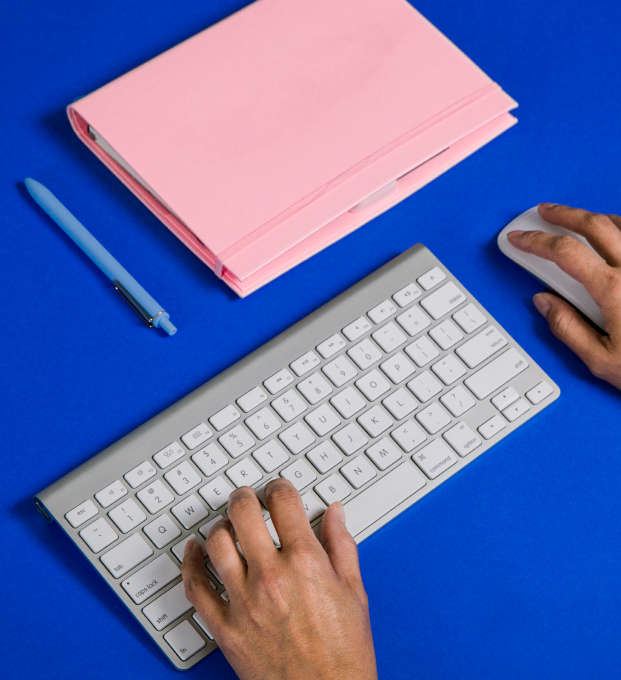 What is Call Routing
Call Routing helps to sort incoming voice calls and direct them to a specific line or voicemail based on predetermined rules. Call Routing is a great feature to help customers calling your business get the information they need as quickly and easily as possible, and it operates by the settings you put in place to handle the calls based on time of day, day of the week, location, and time zone.
Available Call Routing Options with Dialpad Include:
Route to live operators or an auto attendant
Route to a Voicemail greeting (both open and closed hours)
Route to another group of users (Department or Call Center)
Route to another team member, name, or phone number
Route to an automated response menu (includes Dial by Name Directory)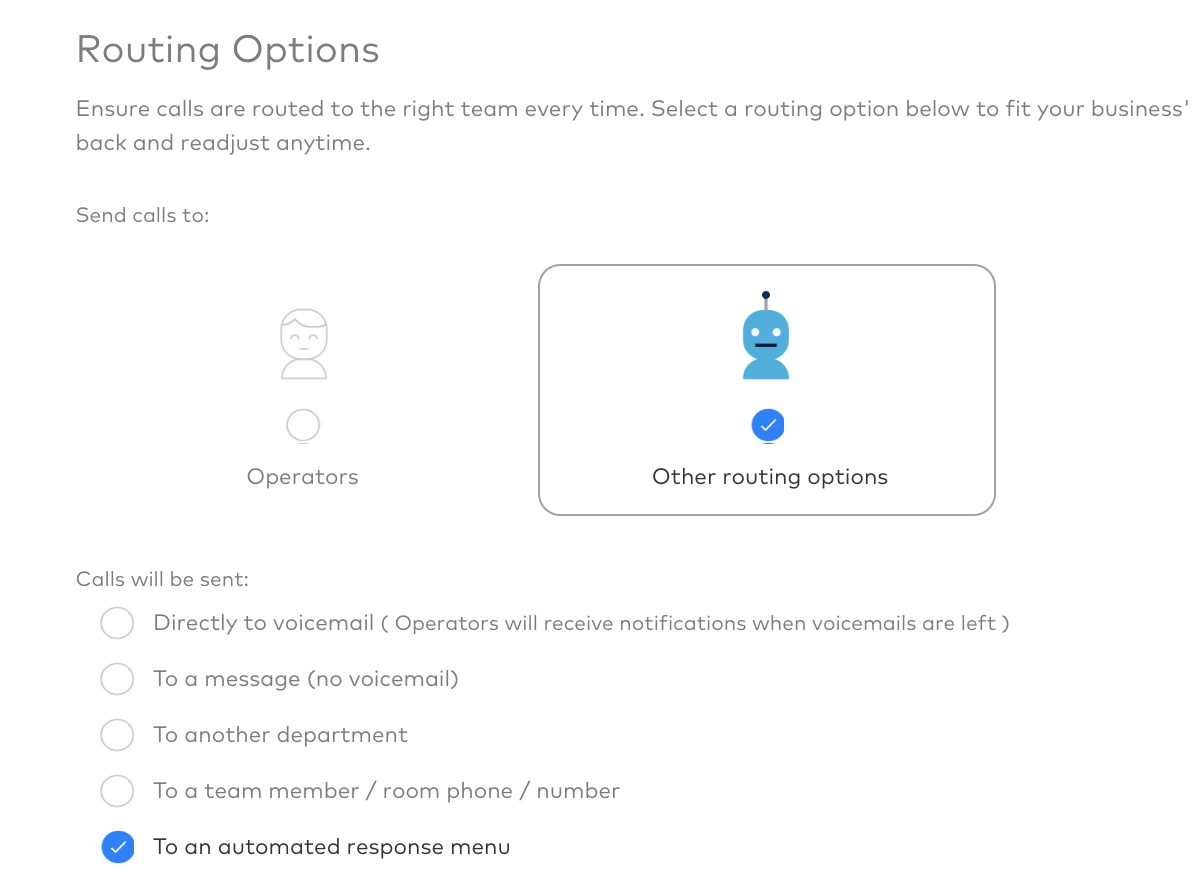 What is an Auto Attendant
Also referred to as Virtual Receptionist, auto attendant is a voice menu system that helps incoming callers find the information, department, or person they're looking for faster without going through an operator. When a customer calls your office line, they'll be presented with a menu that offers them options ranging from Dial by Name Directory to Voicemail greetings.
Holiday Hour & Custom Routing Options
Got a special occasion, team off-site, or observed holiday coming up? Teams can leverage our holiday hour and custom holiday routing option to set specific call routing rules for that day (or to repeat) for their shared lines like Departments or Call Centers. And the best part? For holiday hours, we'll automatically switch you back to your normal business hours once the holiday is up.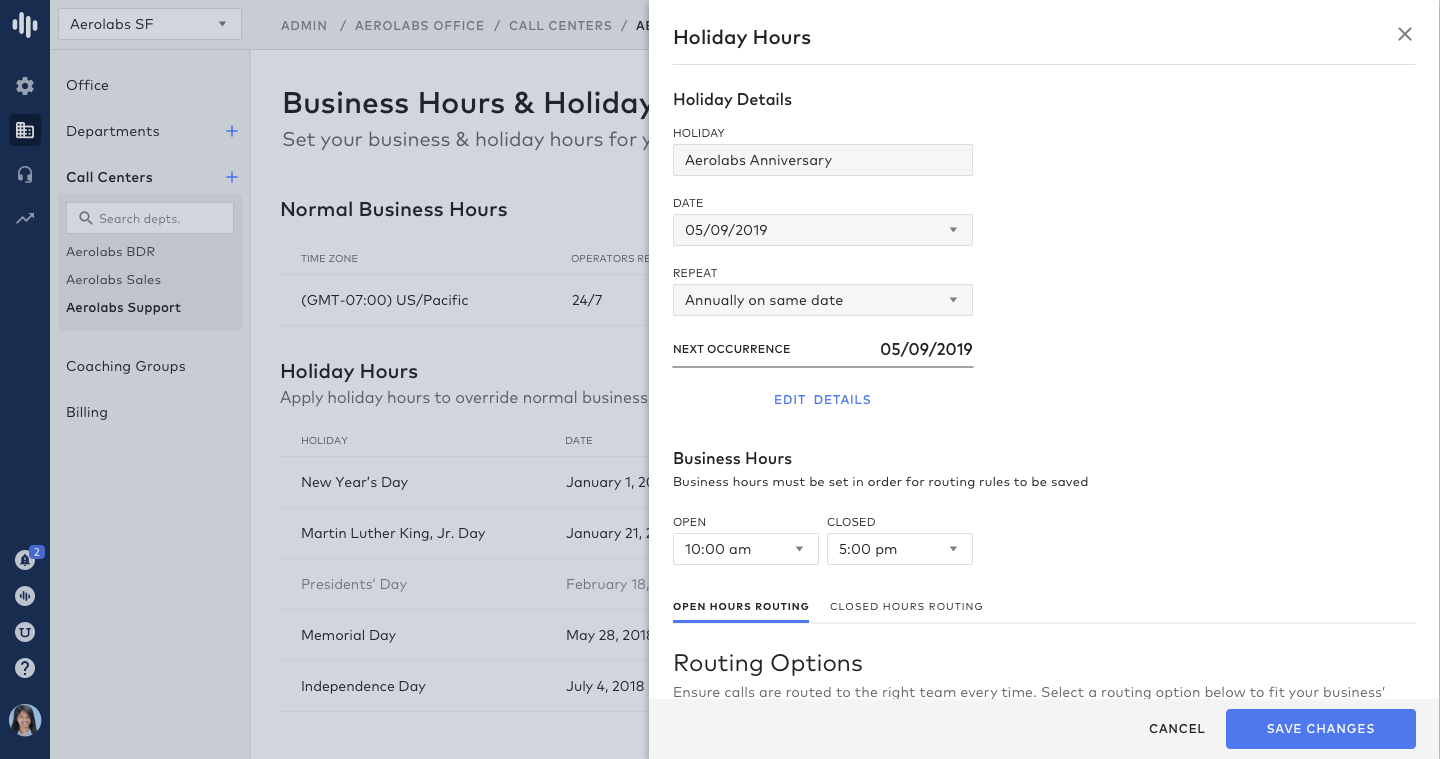 Frequently Asked Questions
What Call Routing options do you offer?
Dialpad offers a wide variety of Call Routing options, allowing admins to have more flexibility, control, and most importantly the freedom to make real-time changes to their routing rules. Some examples of call routing options Dialpad offers include routing to live operators simultaneously or in a fixed order as well as offering auto attendant options like Dial by Name Directory.
Do you offer any custom routing options?
Yes—normal business hour routing can be customized for both open and closed hours or 24/7 operations. Additionally admins can create custom routing options for specific days to either repeat or be one-off.
Does your auto attendant include Dial by Name Directory?
Absolutely! We also offer dial by extension as well as offering the option to forward calls to other group, individual, or number outside of Dialpad completely.
Which plans is this feature available on?
While every Dialpad plan comes with Call Routing with auto attendant features like Dial by Name Directory or setting a custom voicemail greeting for a group like customer support, there are some advanced features that are limited to specific plan types. For more information, check out our pricing page.
Where can I find more information regarding Call Routing?
Check out our help center for more information.