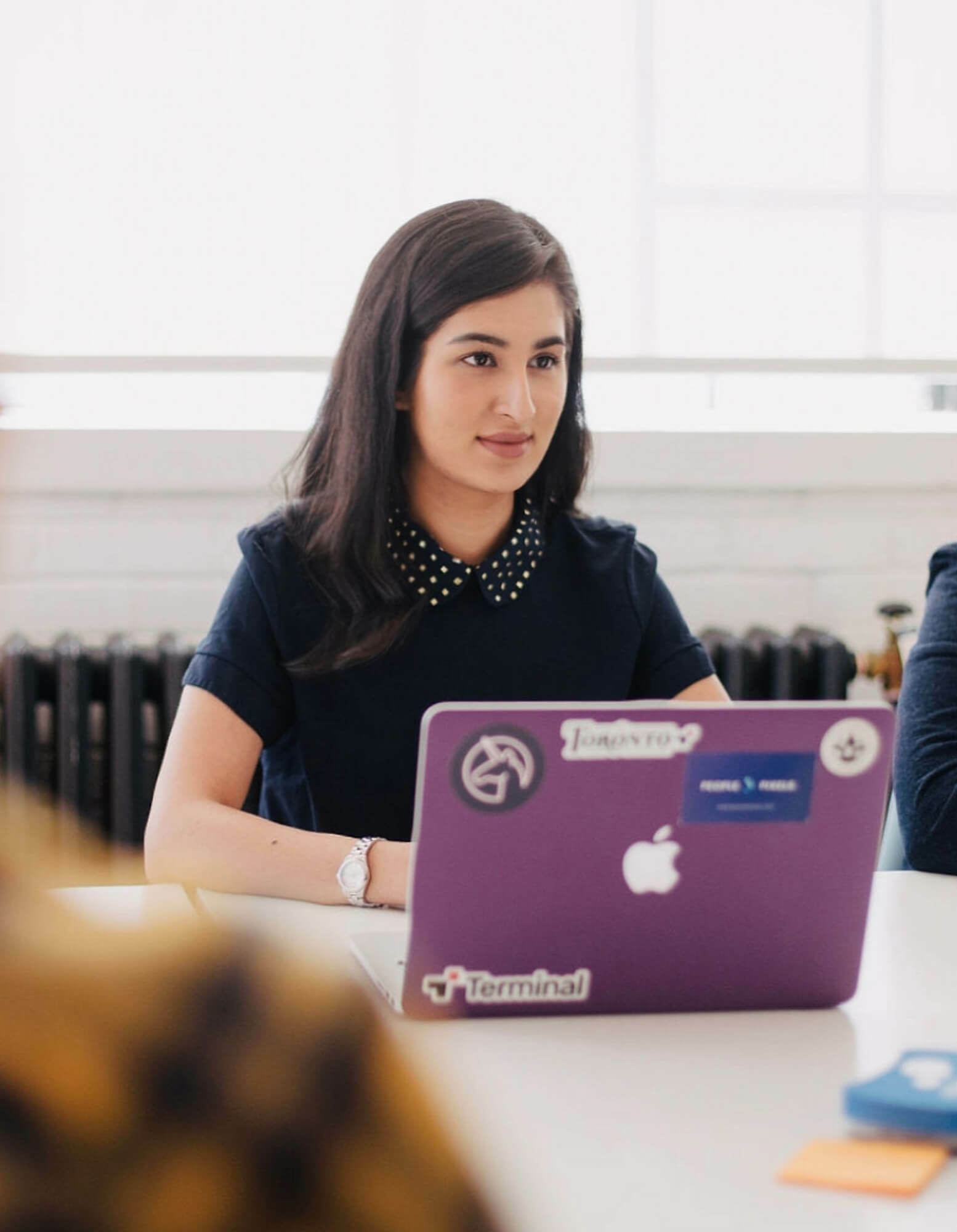 Dialpad vs. 8x8
Which is better?
Try out Dialpad with a 14-day free trial and see how it stacks up against 8x8. Signup takes just a few minutes (even faster with your Google or Microsoft 365 account).
Dialpad and 8x8 are both cloud-based phone systems that offer a suite of products. Both platforms offer voice, messaging, web conferencing, and contact centers as well as integrations with popular apps like Google Workspace and Salesforce.
Although these two providers have a lot in common and both use VoIP technology, there are also major differences. Keep reading to learn how Dialpad stacks up against 8x8.
Finally, all your conversations in one place
Dialpad and 8x8 both dub themselves as all-in-one communication platforms. But they're not the same.
For example, while 8x8 offers both UCaSS and CCaaS calling, they're on two different apps. That's two different windows with two different logins. This can get real confusing, real fast—especially when your team is just getting introduced to the product (which can cause adoption to suffer).
With Dialpad's single app for calling, chat, contact center, and video conferencing, onboarding and setup are a lot easier. The business messaging platform automatically syncs across all devices, providing a single source of truth for all your business conversations.
Picture this: You had a quick call with a colleague on the desktop app and sent her a business text on your mobile app. Before the call, you had an email thread going with some Google Drive attachments. All of these interactions will show up in a single pane when you access Dialpad. This makes it easy to find where the conversation left off, regardless of what device you're using.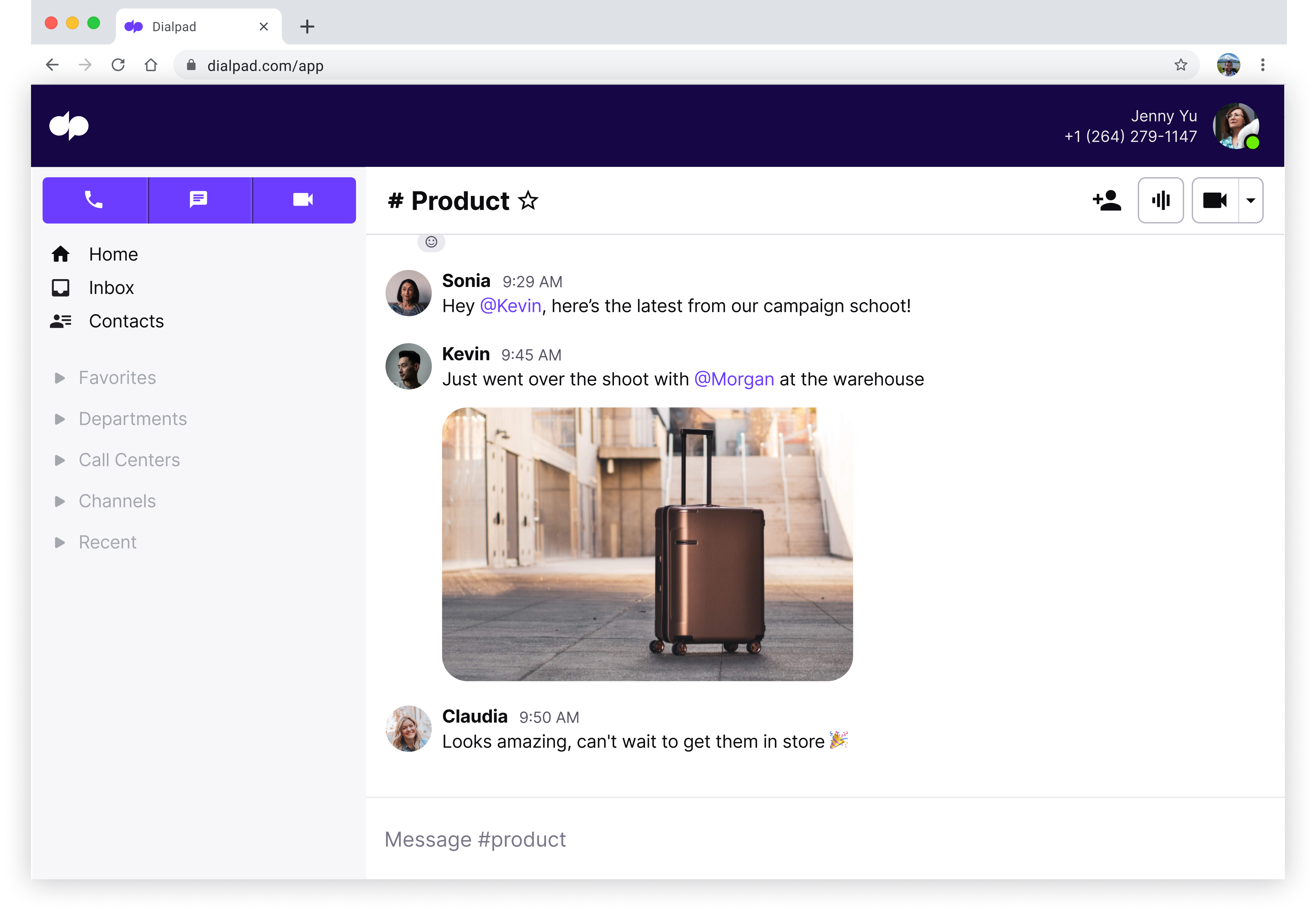 💪 Dialpad tip:
Some business phone systems (like 8x8) are built on old-school architecture, inherently making their product more complex. At Dialpad, we build our own software and own every bit of its code, letting us create a more integrated user experience—like a single window for chatting, calling, and more!
Integrate with all your favorite apps
Both Dialpad and 8x8 integrate with the apps you're likely already using, like Google Workspace, CRMs (like Salesforce and HubSpot), collaboration software (like Microsoft 365), customer service tools (like Zendesk), and more.
All these integrations help to further automate the process of adding and de-provisioning users. We're all about making things easy—like "no IT needed" easy.
Technically though, Dialpad does offer more integrations than 8x8 (and we're constantly adding to our list). Also, all our integrations happen in the cloud, meaning both your desktop and mobile experience will flow the same. So there's that.

💥 Dialpad tip:
Dialpad's Pro and Enterprise plans come with the Salesforce integration included (and we won't charge you a hidden implementation fee either).
Here to make your life easier: Vi™ (Voice Intelligence)
How a phone system is built determines its ability to develop and innovate over time. Dialpad's telephony architecture is the only one that has artificial intelligence built into the product. We call it "Vi"—and it's the most accurate one out there. Although 8x8 also has AI features, they're offered through partnerships with other vendors. These add-ons can come at an extra cost.
So why would you want Vi in your phone system or contact center platform? Loads of reasons. Not only does it automatically transcribe your voice conversations—in real-time—it can also detect customer sentiment on calls based on the words they use and pick out keywords and phrases so you can track them.
For example, if your customers are bringing up a competitor's name or asking a lot of tricky questions about price, you'll know.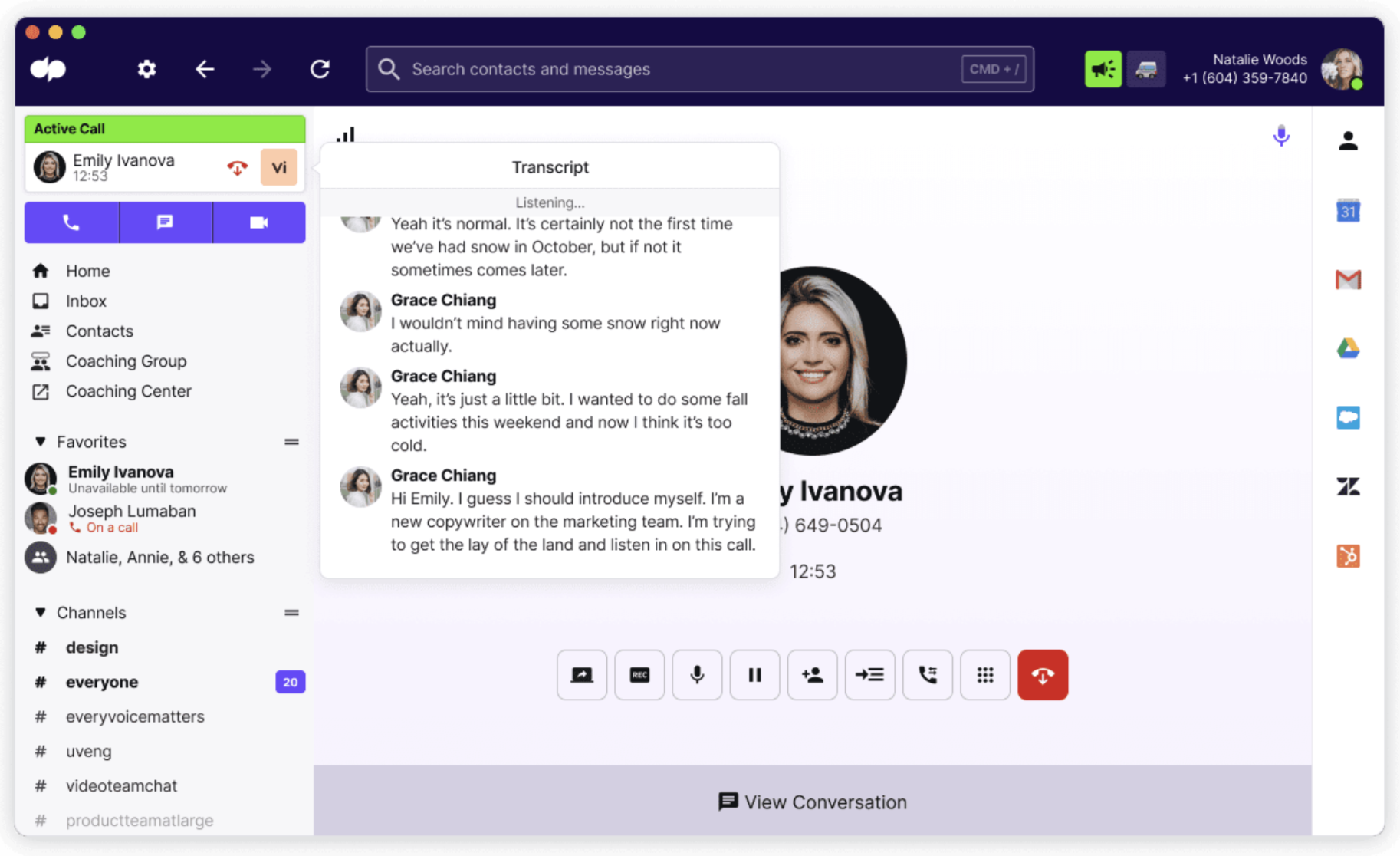 Oh, and we include all of our Vi features in all of our plans for all users. 8x8, on the other hand, reserves certain features for only their most expensive plans. Speech analytics, for example, is only available to contact center users on their flagship plan (priced at a hefty $175/user per month).
Also unlike Dialpad, only managers using 8x8's contact center product have access to most AI features. So if your sales or support rep needs to pull a transcript, they'll need to request it from a manager rather than self-serve. Not the most efficient way to do business.
We're here for you anyday, anytime ❤️
There's a reason why Dialpad was ranked as one of the 50 best customer service products for 2021 by G2.
First off, we've made Dialpad super easy to use, without IT help. It should just work. And in the rare cases where something does come up (because, well, technology), our team is here at all hours of the day or night to help you out through the following channels:

Post call feedback

Live chat—available 24/7 globally (with a real human)

Email

Phone

Help center

Diverse training options (in person, webinars, live online, video, documentation)
We'll give props to 8x8 as well here though—they offer technical support 24 hours a day via live chat and phone.

👉 Dialpad tip:
After a call completes, you'll be asked to provide post call feedback by rating us 1-5 stars. 1-2 star ratings automatically open a support ticket with Dialpad Support and—in real-time—captures all the logs and details we'll need to look into it for you. (So you don't have to.)
$$ savings that go beyond just the price
Dialpad has plans starting from $15/user per month while 8x8 starts at $12/user per month—but here's the thing that companies don't talk about much. The advertised cost of software isn't always the best indicator of how much you'll actually need to pay.
For example, we mentioned in a previous section that 8x8 only offers speech analytics in their $175 plan—a far step away from their advertised $12 "starting price."
Then there's the cost of implementing, configuring, and supporting your chosen software. If something is slightly cheaper upfront—but takes much more time, effort, and support from your vendor, just to get it up and running and configured the way you want—would you still go with it?
(That includes changes in scaling up and down later on, by the way).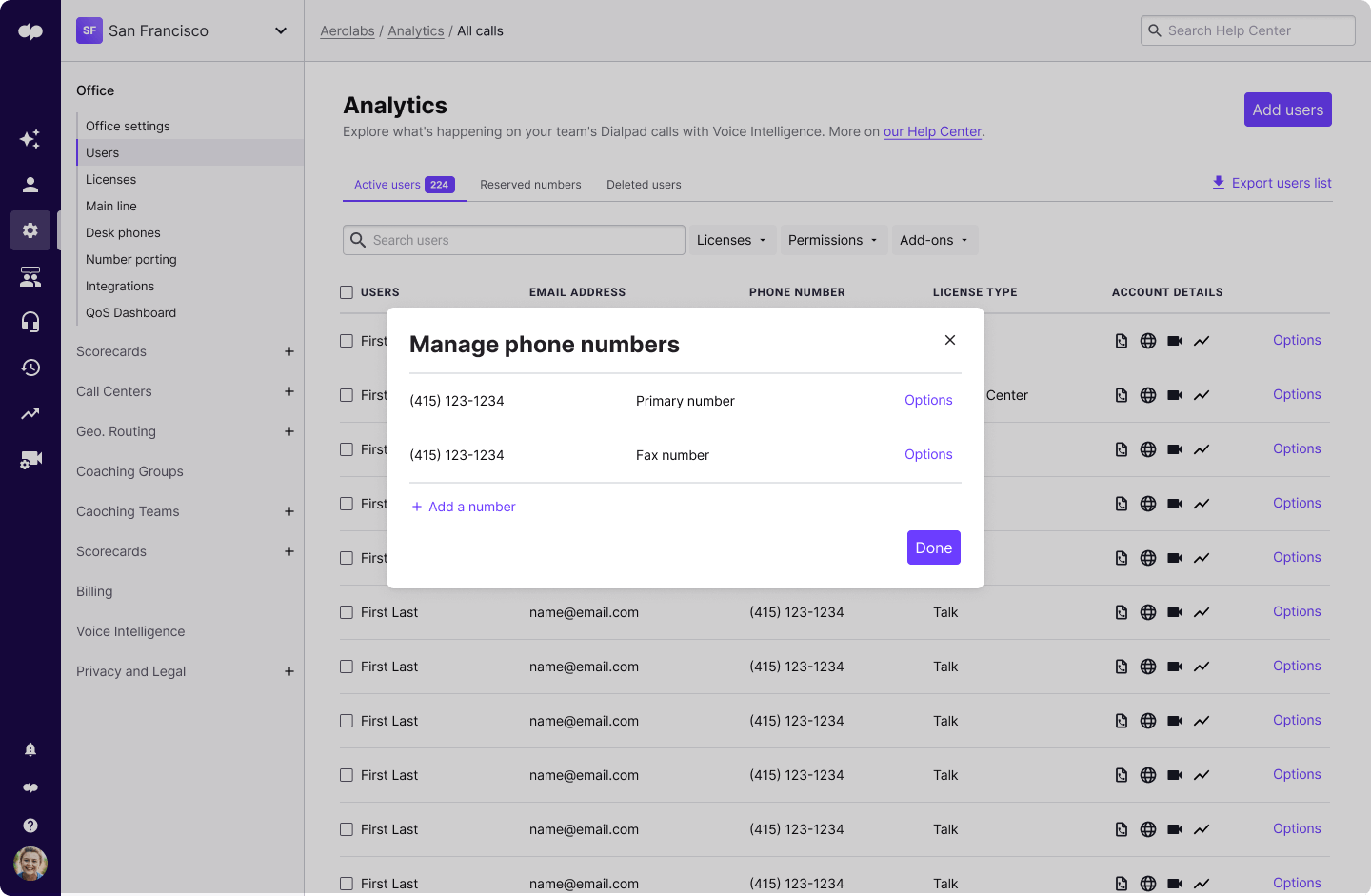 Or would you rather choose something that might be a little more expensive, but makes deployment, configurations, admin, and scaling all super easy to do yourself?
That's what Dialpad is designed to let you do. Think of how much you're saving by not having to call in an IT person to do little things like add a user or change your voicemail settings. Or having to pay surprise implementation fees every time you want to add an integration.

But you don't have to take our word for it
According to GetApp, folks comparing Dialpad and 8x8 found Dialpad easier to use and set up and thought it provided better value for the money, more features, and better customer support.
Try Dialpad for free
Want to take Dialpad for a test drive? It's free for 14 days and signing up is easy—you can use your Google or Microsoft 365 account to get started in just a few clicks.