Cloud PBX
PBX stands for private branch exchange, which is a private telephone network used within a company or organization. More and more modern companies are opting for cloud-based PBX systems. Here's an overview of Cloud PBX.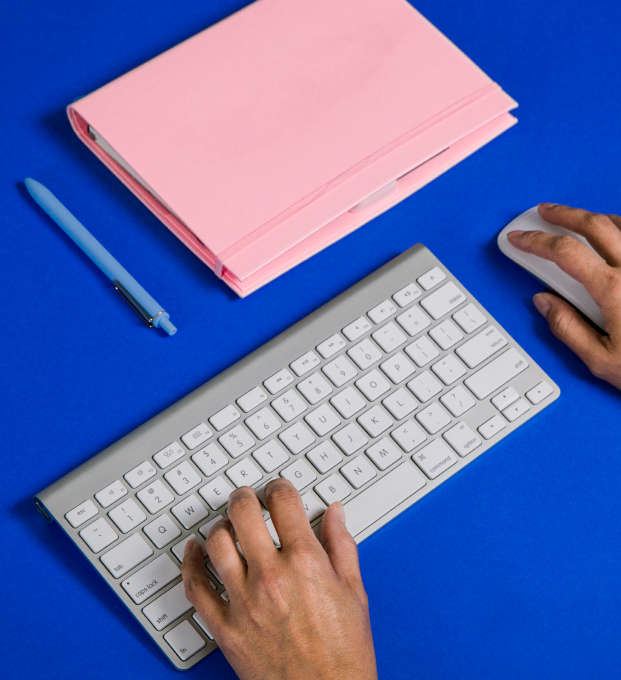 What is Cloud PBX?
Cloud PBX combines a traditional phone system and VoIP (Voice over Internet Protocol) into one hosted solution. In other words, the phone system is powered by the internet and stored in different data centers, ensuring your data is highly secured. All of the functionalities of a traditional phone system are accessed from the internet, but the cloud offers extra perks such as easier maintenance, lower cost, flexibility, and scalability.

How Does a Cloud PBX Work?
A Cloud PBX works entirely over the internet—no physical hardware required. All you need is an internet connection, and you can access the PBX from anywhere on any device at any time. All of the data is securely stored in data centers scattered in different locations. Cloud providers tend to have various data centers to maintain their reliability if a server went down or a connection was lost.

What Are the Advantages of a Cloud PBX?

There are many advantages of a Cloud PBX compared to the traditional PBX thanks to the advancement in technology, some of the main advantages include:
No Hardware
Everything runs in the cloud, so there's no hardware installation needed. No hardware also means that there's no physical maintenance or updates required. This factor helps to save time, money, and space for the company.


Low Cost
Rather than paying upfront for a phone system, cloud PBX is typically paid for monthly at a low cost, around $25. The price will fluctuate based on how often you use the service and which apps you use, so you'll never get charged any extra fees. This makes for a completely transparent bill without any confusion.


Scalability
Companies can easily provision or de-provision users with cloud PBX phone systems. The cloud has a very expandable amount of storage available, so it's unlimited in the number of users you can add to your system. The user provisioning is quick and easy; users can get set up almost instantly.


Flexibility
VoIP makes it possible to access the PBX over the internet. This means you can make and receive calls from any device in any location. If you're traveling or out of the office, it's easy to stay connected and continue being productive.
Why Do Companies Choose Cloud PBX?

There's not just one reason for choosing Cloud PBX, and some reasons are more important than others for certain companies. Here are some of the main reasons for companies to switch to Cloud PBX:
Cost-Efficient
Low cost is often the most attractive feature to businesses. With cloud PBX, companies don't have to pay large upfront expenses to purchase and set up hardware. Instead, companies can pay monthly for the number of seats actually needed for the business.


Mobility
Today's workforce is a mobile one. More people are working remotely, working on the go, and traveling more within their job functions. Cloud PBX makes it easy to work from any device of your choosing and from anywhere in the world with an internet connection. This enables the employees to stay productive anytime anywhere, so work doesn't have to be confined to the office at their desks.


Advanced Features
The cloud comes with features that a typical phone system can't offer. Functionalities such as call transcriptions, call summary, and call analytics are just a few examples of what differentiates a modern cloud business phone system. Cloud PBX can also integrate with different cloud applications, which further improves efficiency and increases productivity.