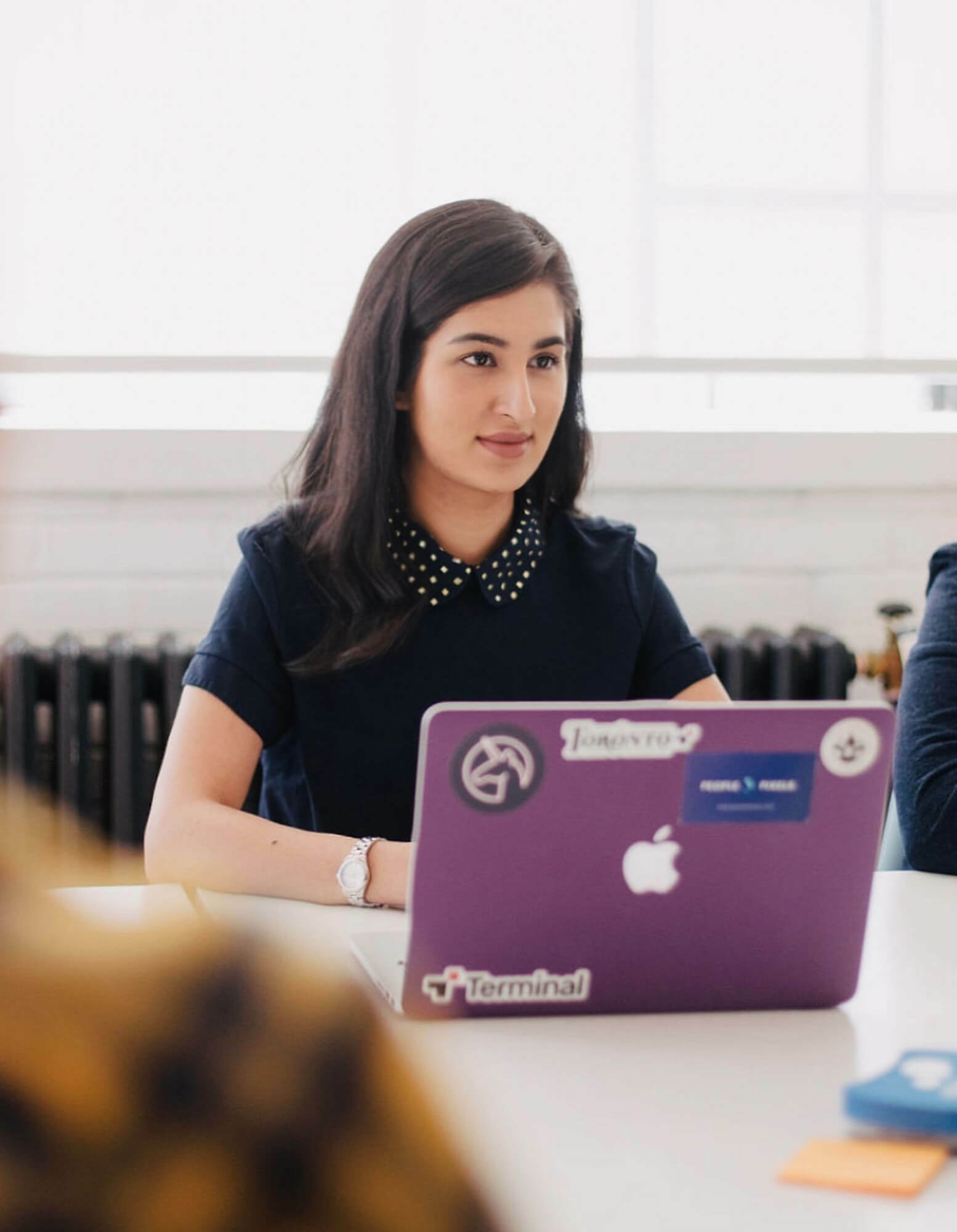 Dialpad vs. Grasshopper
Which is better?
Try out Dialpad with a 14-day free trial and see how it stacks up against Grasshopper. Signup takes just a few minutes (even faster with your Google or Microsoft 365 account).
So you're shopping for a new business phone system.
Well weighing out your options is a great place to start! Here we've put together an in-depth comparison of two popular platforms: Dialpad and Grasshopper.
What's the difference between Dialpad and Grasshopper?
Dialpad and Grasshopper are both cloud-based business phone systems—but are very different in terms of what they offer.
If you only need a virtual business phone for calling and texting, both Dialpad and Grasshopper have your team covered. However, as an entry-level grade tool, that's all Grasshopper offers.
At a similar price, Dialpad's unified platform also includes free video conferencing and team chat software, so your company can collaborate without using or paying for other tools. And if you're looking to add a dedicated sales or support team? Dialpad also has a contact center—everything you'll need to scale with your business as it grows!
The best part? With Dialpad, all these tools are built into a single app.

Keep reading to learn more about specific differences between Dialpad and Grasshopper, so you can make the right choice for your business.
(Or, you know, if you don't feel like reading... Get a demo.)

Call recording you can do something with
Both Dialpad and Grasshopper have voicemail transcription, but only Dialpad has searchable call and meeting transcriptions.
When you can't remember what a customer said and want to refer back to the conversation, you shouldn't have to listen to the entire call or waste time trying to find the exact timestamp. With Dialpad, you can pull up the call transcript and search for keywords to locate the moment you were looking for.
Plays nice with your other apps
Grasshopper doesn't integrate with any other tools. This means things like your CRM, email, and files are all separate from your phone system, which isn't convenient and is a threat to your productivity—especially as your business grows.
As an enterprise-grade communications platform, Dialpad has a full suite of integrations (and an open API!) that can connect the tools you already use. For example, our Google Workspace and Microsoft 365 integrations sync your contacts, emails, and calendars into our phone system—providing you with the information you need to work more efficiently, all in one place.
Dialpad also integrates with CRMs (like Salesforce and HubSpot), customer service tools (like Zendesk), and more.

Our game-changer: Vi™ (Voice Intelligence)
Everyone talks about AI. But no one really talks about how it works or why you'd even want it in your business phone system. We call ours "Vi," and we'll tell you exactly why.
Not only does Vi automatically transcribe your voice conversations—in real-time—it can also detect customer sentiment on calls based on the words they use and pick out keywords and phrases so you can track them.
For example, if your customers are bringing up a competitor's name or asking a lot of tricky questions about price, you'll know.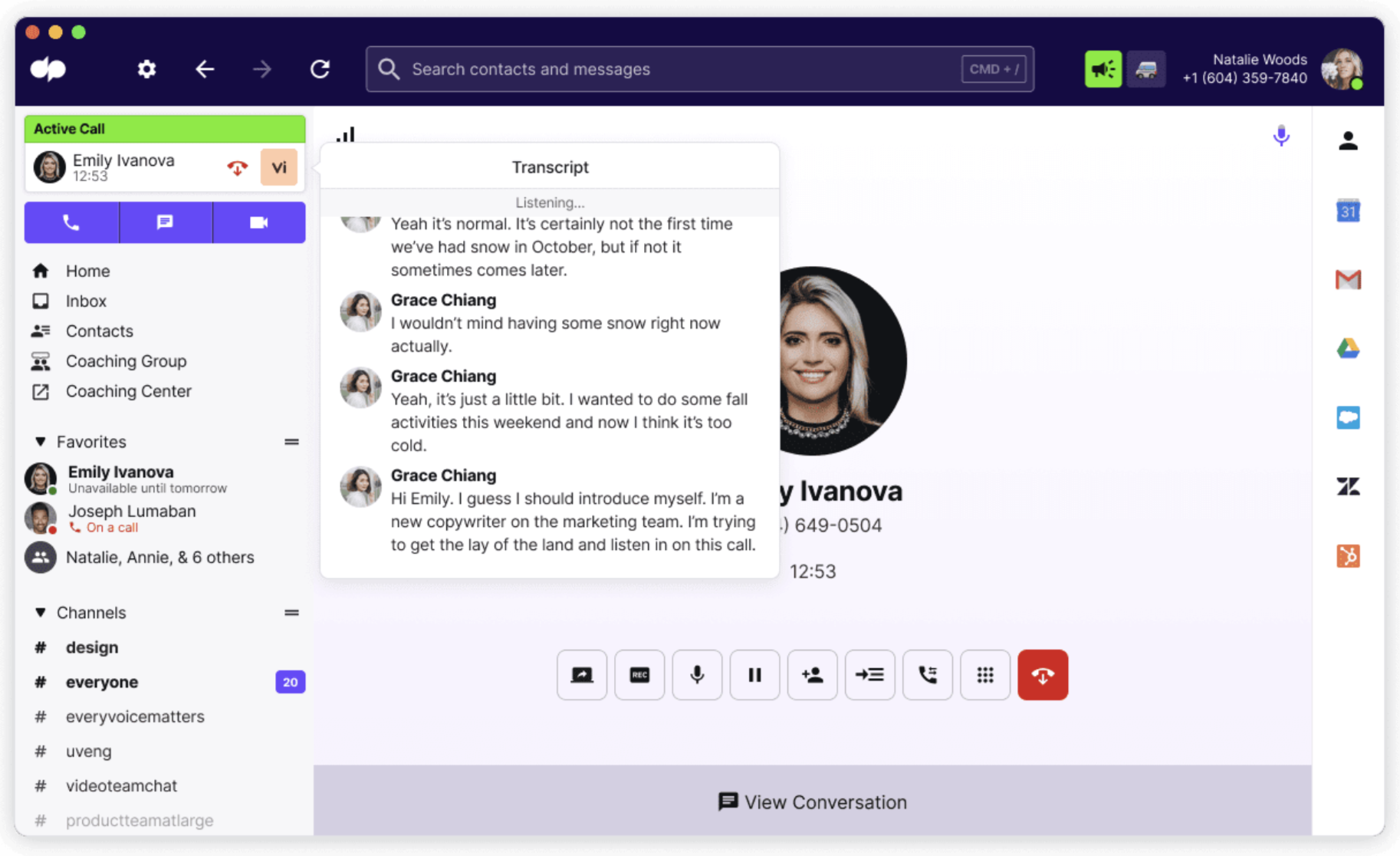 Plus, Vi sends you a post-call summary that includes meeting notes, action items, and key moments from every call. These AI features can quickly increase your team's performance and help everyone stay organized.


Let us show you around
Book a product tour to see how Dialpad stacks up against Grasshopper—and how it can work for your business!
Future-focused, just like you
As any organization grows, their needs do as well. When you're looking for a new business comms provider, it's important to think not only about what you need now but also what you'll need one, five, and even 10 years from now. For example…
International coverage
Dialpad is available in over 70 countries. Grasshopper is only available in 22 countries. So if you're looking to expand your business at a global scale, Dialpad's for you.
Toll-free numbers
Having a toll-free number for your business helps customers (and potential customers) get in touch directly with you for free. This makes your business more accessible, expands your reach beyond just your local area code or city, and can enhance your brand's credibility.
You can even have a vanity toll-free number that boosts your brand (like 1-800-HIGHER-ED or 1-800-NEW-BIKE).
Automated call management
A few other scalability things Dialpad has that Grasshopper doesn't: interactive voice response (IVR), automatic call distributor (ACD), and auto attendant systems. These can be used to give callers information in an automated way, instantly route calls to people/departments, and serve as an around-the-clock solution when agents in your contact center aren't available.
Having these systems in place empowers your business to take inbound calls immediately even if agents are busy, cutting down on wait times and overall call volume.
Contact center
When it's time to create dedicated call centers or outbound sales departments, you need a communication platform built with that capability so you can future-proof your company. Dialpad offers fully integrated inbound and outbound contact center software.
With Dialpad's support providing voice, video, SMS, MMS, and group messaging through Zendesk integration, your contact center agents will be able to reach your customers however they prefer. With Grasshopper, this won't be an option.
Oh, and we'll just leave this right here… 🏆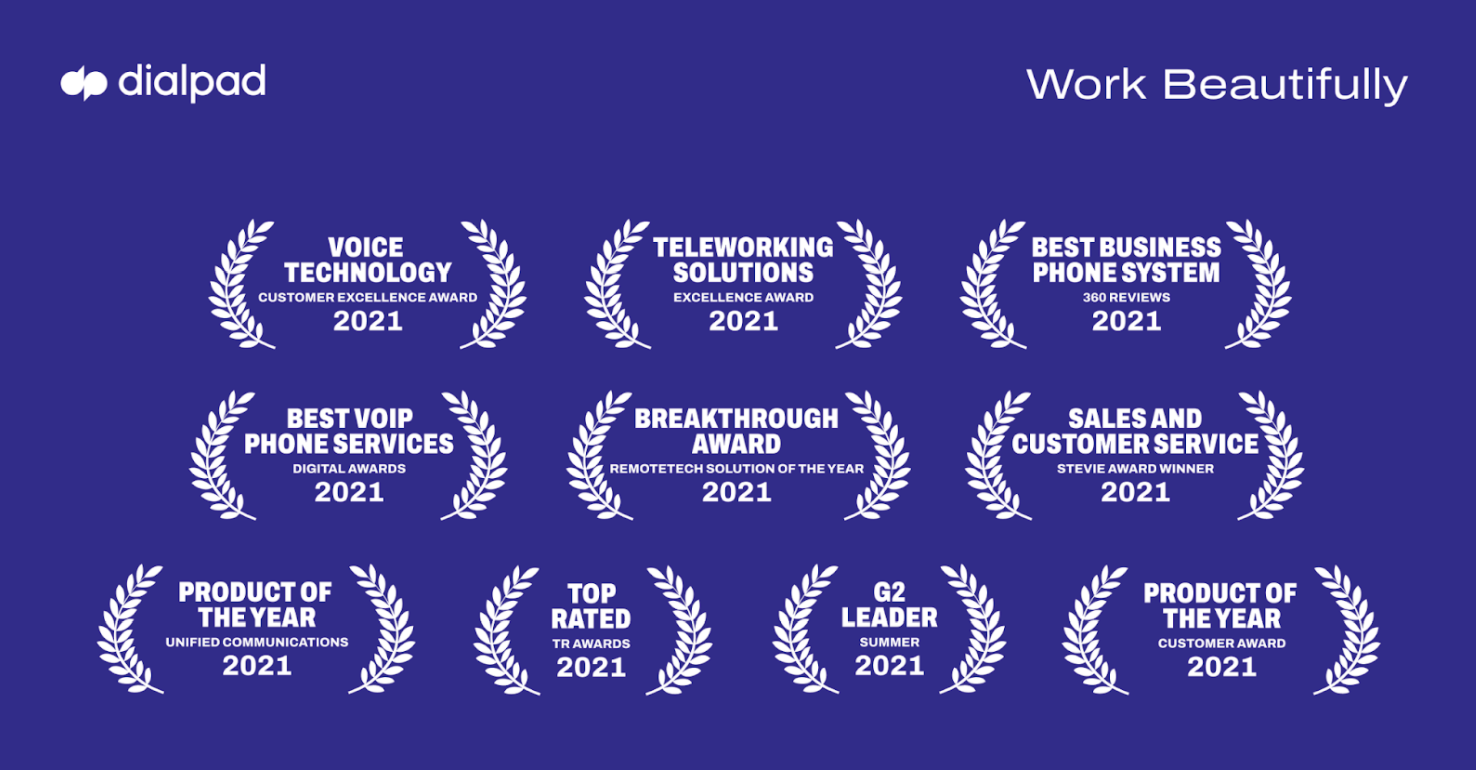 We're here for you, anytime, anywhere ❤️
Okay, first things first, kudos to Grasshopper for having 24/7 support. That's not an easy thing to do. However… it's only for the US.
Which may not be a problem for some folks, but if you're like many growing businesses today, you probably have employees and/or customers in different time zones. (Or will in the future.)
Dialpad has global 24/7 live chat and 24/5 phone support. Meaning you can get the help you need, anytime, from anywhere in the world. (There's also our very thorough Help Center in case you want to give it a go yourself.)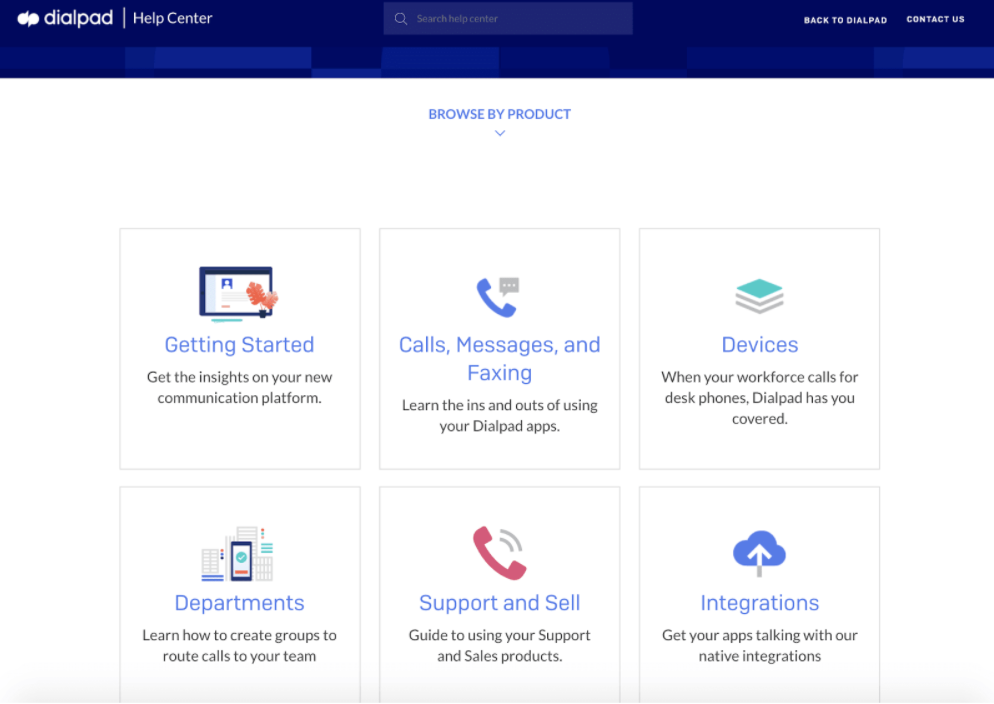 How much does Dialpad cost?
Dialpad has plans starting from $15/user per month which includes: unlimited calling, text messaging, voice, call transcriptions, video conferencing, and team chat software that improves the way you communicate with your customers, and behind the scenes, with each other.
Plus, think of how much you're saving by not having to call in an IT person to do little things like add a user or change your voicemail settings.
How much does Grasshopper cost?

Grasshopper cheapest plan starts at $26 per month (for a single user) and includes one phone number and three extensions.
And we've got the reviews to show for it
According to G2, folks comparing Dialpad and Grasshopper found Dialpad easier to use, set up, and administer. Reviewers also preferred doing business with Dialpad overall, because they felt that our product met the needs of their business better than Grasshopper.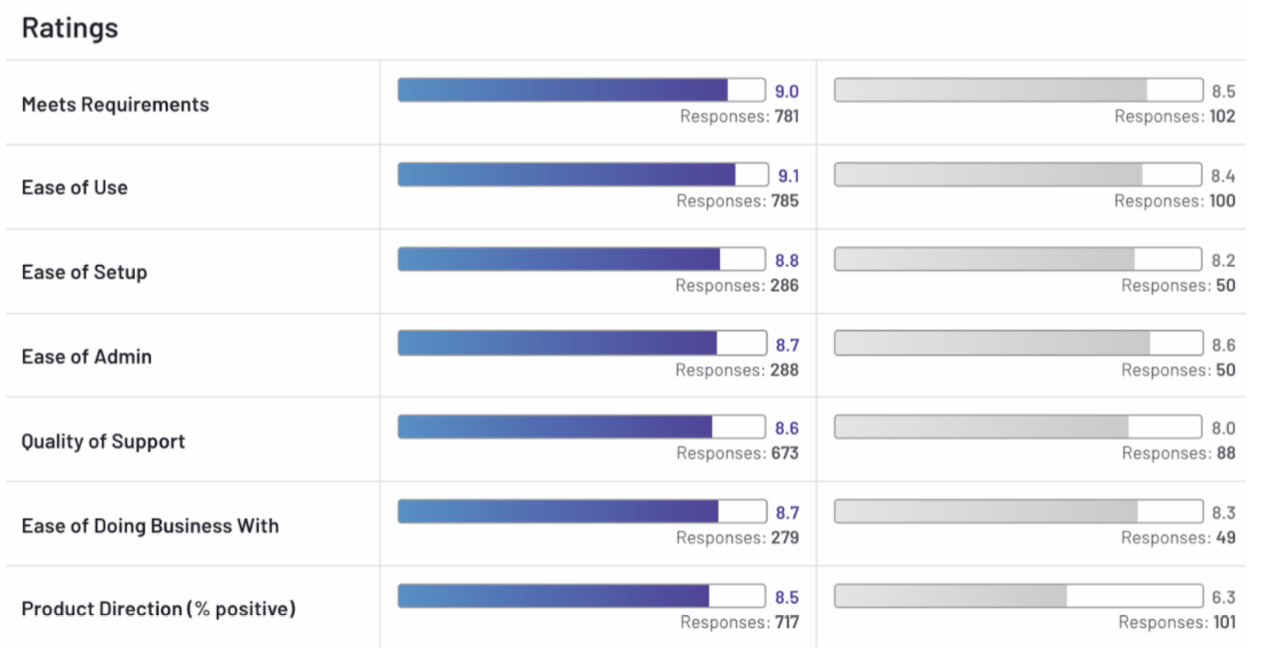 Try Dialpad for free
Connect your team with a platform that powers voice, video, messages, and meetings across all your devices. Free for 14 days.