Porting Number
Being able to keep your business phone number when you change service providers is important. Dialpad makes it easy for you to port existing phone numbers from your current phone service provider to your Dialpad account without any interruption in service.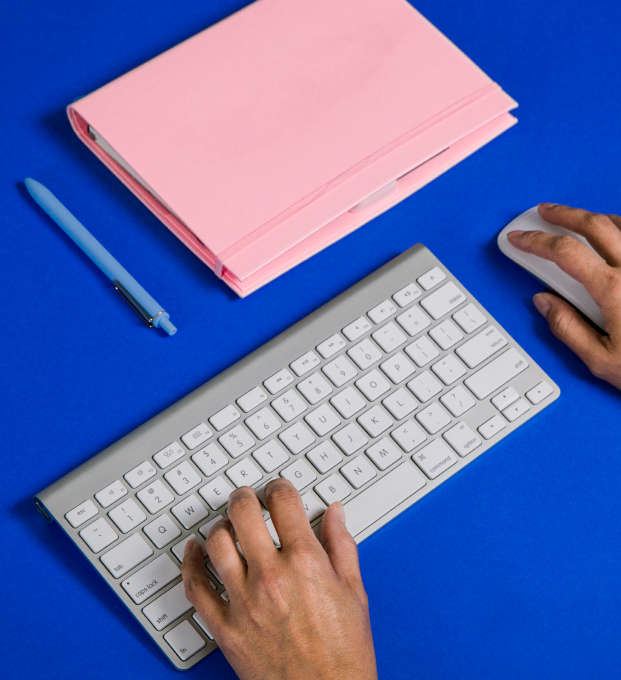 Required Information for Porting Numbers
Porting an existing phone number into Dialpad is a relatively simple process. However, it does help to have a basic understanding of how the process works as well as some existing account information on hand.

To initiate a port request, make sure you have the following information available:
The account owner's full name and the complete address that's associated with the service
The list of the numbers you want to port over to Dialpad
The existing account number (this is usually only required for mobile telephone numbers)
The associated PIN number for the account in question (again, this is usually only required for mobile telephone numbers)
Your previous carrier can provide you with a copy of your Customer Service Record which will contain all the information listed above.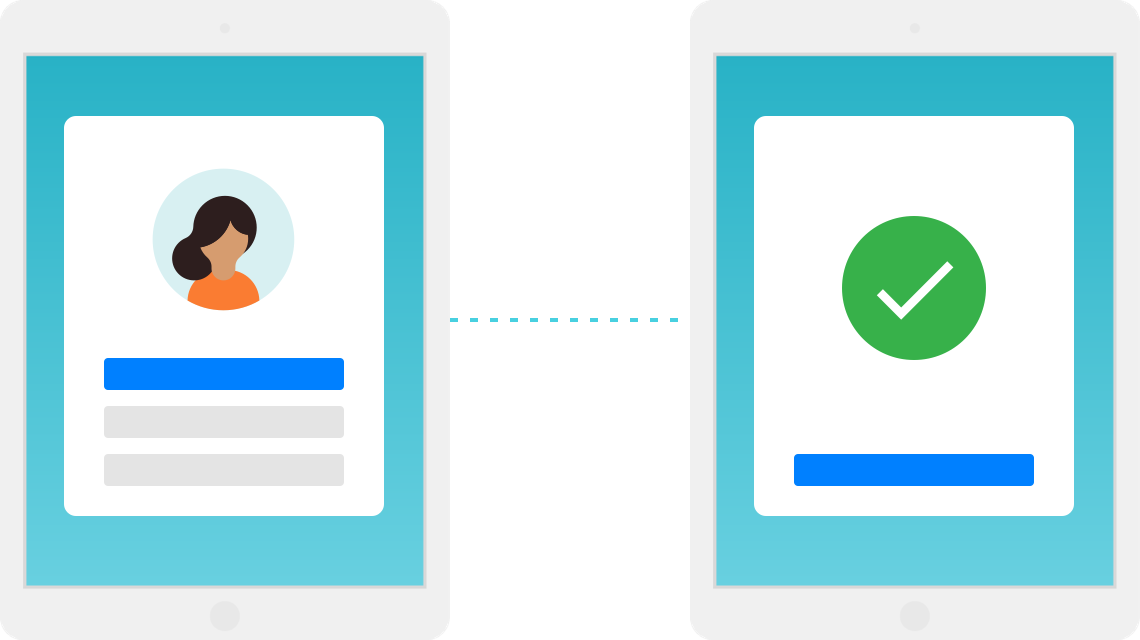 Porting a Local Phone Number
Most small businesses have one or multiple local phone numbers that customers use to reach them. Dialpad makes porting those numbers easy. Simply request a few key details from your current service provider (like the name on the accounts and the address associated with them) and then put in the request with Dialpad. Once ported, you can begin assigning numbers to departments and specific team members.

Porting a Toll-Free Number
Switching Service Providers Made Easy
Switching phone service providers can seem like a daunting task—even for small businesses. There are a hundred things to take into consideration, like timelines, risk factors, and adoption issues. Dialpad makes that process infinitely easier with a system that can be deployed and scaled quickly and easily.

To initiate the number porting request, Dialpad administrators simply need to log into the admin portal, then Admin Settings -> Office -> Number Porting -> New Port Request. From there, simply enter the numbers you wish to port and where you'd like those numbers assigned—for example, the Main Company Number or specific individual within the organization. Dialpad will then carry out the request for you.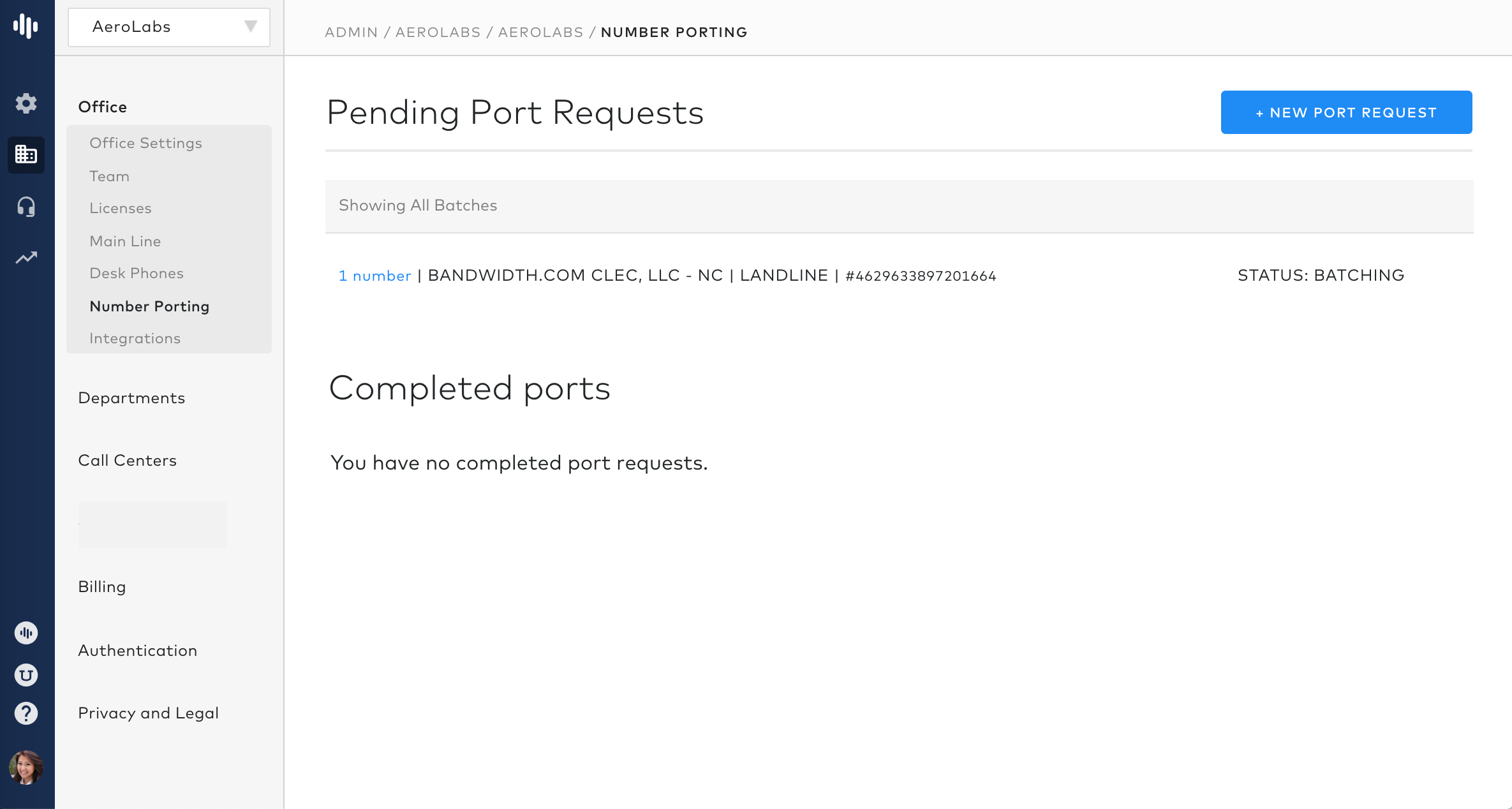 Frequently Asked Questions
How do I port my existing phone number to Dialpad?
It's easy, but the process is slightly different depending on whether the number you are porting is a local number or a toll-free number.
How do I port a local number?
You can find out more information on how to port a local number here.
How do I port a toll-free number?
You can find out more information on how to port a toll-free number here.
How long does it take to port my existing phone numbers?
For local phone numbers, the process takes about 3 to 5 business days. For toll-free numbers, the process takes 5-10 business days.
How many phone numbers can be ported at a time?
Administrators can port up to 100 numbers at a time.
My company has more than 100 phone numbers. How can I get them all ported to Dialpad?
Contact your account representative; they can help to handle any port requests over 100 numbers.
Do I have to call my existing service provider to port my numbers?
It's not necessary. However, we recommend that you obtain a Customer Service Record (CSR) from your previous service provider to make the process easy.
How much does it cost to port a number into Dialpad?
It's free to port your local phone numbers in the United States. Dialpad users outside of the U.S. may need to speak with an account representative to complete the request.
Can I port an international phone number?
In most cases, yes. However, there may be some restrictions based on the location of the number. Speak to your account representative for more information.
Will my phone numbers be active while porting happens?
Yes. There should be no interruption to your service while porting is underway.
Should I cancel my service before porting my number to Dialpad?
No. To ensure that you keep your phone number, begin the porting process through us and then cancel your existing service once the port is complete.
My question about porting phone numbers wasn't answered here.
You can learn more about phone number porting here.