Dialpad porting number: Upgrade to a new provider without a number change
Want to keep your business phone number, but switch service providers? Dialpad makes it easy to port existing phone numbers from your current phone service provider to your Dialpad account without any interruption in service. Sign up for a 14-day trial to try it for yourself.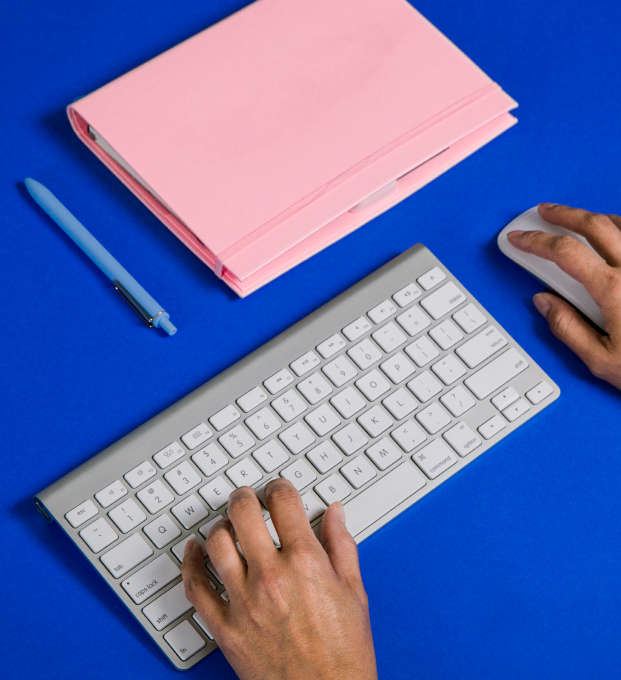 Moving to a new phone provider for your business? There are a lot of things to think about. Obviously, you'll want to choose the best possible service for your business, but you also need to think about how your customers will reach you.
When businesses change providers, some will just change their phone numbers. But this is inconvenient for customers—and can cost you valuable revenue. If they're used to calling you on one number, they might not appreciate being made to switch to another.
There is a solution to this dilemma: Number porting. With number porting, you can transfer your existing phone number to your new phone provider, so customers can reach you the same way they always have.
What is number porting?
Number porting, also known as local number portability (LNP), is the process of transferring your existing phone number to a new phone service provider from your existing provider.
There are a number of reasons why businesses might want to switch to a new phone provider. The new provider might offer them lower prices or more advanced features (like real-time call transcriptions or call recordings).
Long story short, number porting makes the switch to a new provider more painless, since they don't need to switch to a new phone number.
This is especially convenient for businesses that want to upgrade to a new phone system—for example, when switching to a VoIP phone service from a landline system—since that process sometimes gives you the option to choose a new phone number.
How does number porting work?
Number ports require your existing carrier to approve the release of a particular telephone number—one that's already in use—to a new carrier. The new carrier then handles the activation process for that phone number, so you can continue to use it through their service.
Depending on your new carrier and your losing carrier, there may be some costs involved when porting numbers, like early termination fees, and pricing will usually vary.
Number porting shouldn't take very long to complete—but again, that depends on your existing carrier. It's not uncommon for carriers to try to stretch out this process as long as they can and make it difficult for your new provider to finish the port. (They don't want to lose your business. Understandable, but annoying.)
Typically, it takes no longer than a week to port an existing number to a new phone service provider.
Information that's needed for porting numbers
Porting an existing number into Dialpad is pretty simple—you just need some account information on hand. To initiate a port request, make sure you have:
The account owner's full name and the complete address that's associated with the service

The list of the numbers you want to port over to Dialpad

The existing account number (this is usually only needed for mobile phone numbers)

The associated PIN number for the account (again, this is usually only needed for mobile numbers)
Your previous carrier can provide you with a copy of your Customer Service Record, which will contain all the information listed here.
Porting a local phone number
Most small businesses have one or multiple local phone numbers that customers use to reach them. These are usually the easiest types of phone numbers to port. Just get a few details from your current provider (like the name on the accounts and the address associated with them), and then put in the request with Dialpad. Once they're ported, you can begin assigning numbers to departments and specific team members.
Porting a toll-free number
You can also port in any toll-free 1-800 number owned by your business. The account administrator would just need to get the account details from the previous service provider, fill out an LOA (letter of authorization), and submit the number transfer request. We'll then be able to complete the number porting to your new Dialpad account within five to 10 business days.
An easier way to switch phone service providers
Switching phone service providers can seem a daunting task, for both small businesses and larger organizations. There are so many things to take into consideration, like timelines, risk factors, and adoption issues. Dialpad makes that process incredibly easy with a system that can be deployed and scaled quickly and easily.
To initiate a number porting request, your Dialpad admin just needs to log into the admin portal, then go to Admin Settings > Office > Number Porting > New Port Request. From there, enter the numbers you want to port and where you'd like those numbers assigned—for example, the Main Company Number or specific individual within the organization. Dialpad will then carry out the request for you.
Porting numbers to Dialpad: why do it?
Simple porting process
Dialpad makes the porting process easy, with no interruption to your service. Local area code numbers can be ported in three to five business days, and toll-free numbers in five to 10 business days.
Minimal—or no—porting charges
Costs associated with number porting are minimal, though there may be some fees involved depending on the provider. With Dialpad, it's free to port local numbers in the US. And since there's no disruption to services during porting, you can also keep serving your clients and customers during the process.
Ready to port your numbers?
If you're looking for a smooth transition as you switch from your existing service provider, you've come to the right place. Number porting is such a great feature to have because it means your business can take advantage of better services and features (such as text messages)—while exerting pressure on carriers to offer improved deals and higher service standards.

FAQs about porting numbers
Why go with number porting?
Try to see it from your customer's perspective. If they're used to being able to contact your business on a particular phone number, it's pretty inconvenient to have to remember or save a new number. You might think it's not a lot of work, but why make things more inconvenient for your customers? Make it as easy as possible for your customers to come back to you.
How do I port my existing phone number to Dialpad?
It's easy—just follow the steps we outlined above. (The process varies slightly depending on whether the number you port out is a local number or a toll-free number.)
How do I port a local number?
You can find out more information on how to port a local number to Dialpad here.
How do I port a toll-free number?
Get a step-by-step look at how to port a toll-free number to Dialpad here.
How long does it take to port my existing phone numbers?
For local phone numbers, porting to a new carrier from your current carrier takes about three to five business days. For toll-free numbers, the process takes five to 10 business days.
How many phone numbers can be ported at a time?
In Dialpad, admins can port up to 100 numbers at a time.
My company has more than 100 phone numbers. How can I get them all ported to Dialpad?
Contact your account rep—they can help handle any port requests over 100 numbers.
Do I have to call my existing service provider to port my numbers?
It's not necessary, but we highly recommend that you obtain a Customer Service Record (CSR) from your previous service provider to make the process easier.
Can I port an international phone number?
In most cases, yes. There may be some restrictions based on the location of the number, but ask your account rep for more information!
Will my phone numbers be active while porting happens?
Yes. There should be no interruption to your service while porting is underway.
Should I cancel my service before porting my number to Dialpad?
No! To make sure that you're able to keep your phone number, begin the porting process through us and then cancel your old provider after the port is complete.
My question about porting phone numbers wasn't answered here.
You can get more info about phone number porting here.