Caller ID
Use Dialpad's customizable Caller ID options to let call receivers know who's calling before they answer your call, creating a better customer experience. Sign up for a 14-day trial to try it for free! Just use your Google or Microsoft 365 account—it takes only a few minutes!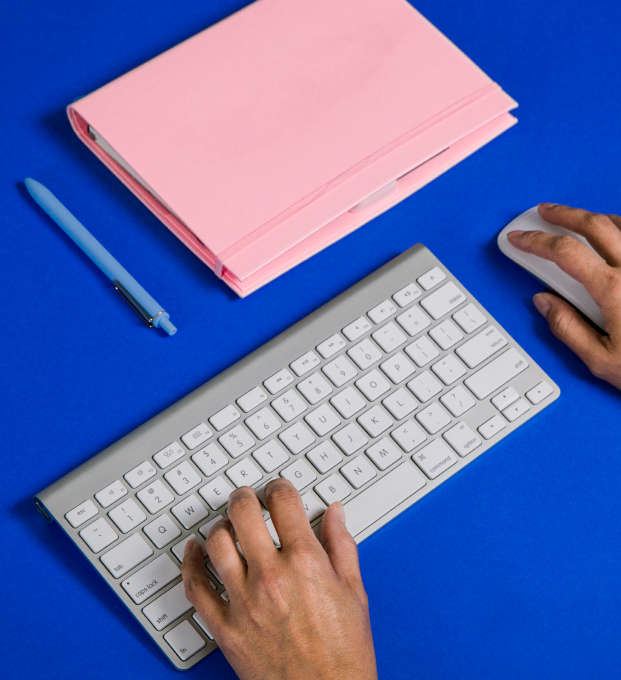 How Caller ID works
Dialpad Caller ID is available at the Main Company Number, Department, and Individual levels.

When a user places a call, information including the caller's company or department name as well as the phone number are sent to the recipient and displayed on their call display, screen, or externally connected device as the call arrives on their device. This feature can help the caller appear more professional and provide the recipients with the caller information.
Incoming call from customer service
Most people won't answer a call from an unfamiliar phone number and area code, but they will answer a customer service call from a company they've been speaking with. Dialpad's Caller ID feature allows you to provide the people you're calling with important information like company name or department information before they answer the phone.

Account administrators can create profiles that allow individual team members select which department they're calling from. If a team member that made a sale also needs to act as support, they can easily toggle between the IDs with a click. Team members can also make calls from their own individual numbers as well as block their number for one-off calls.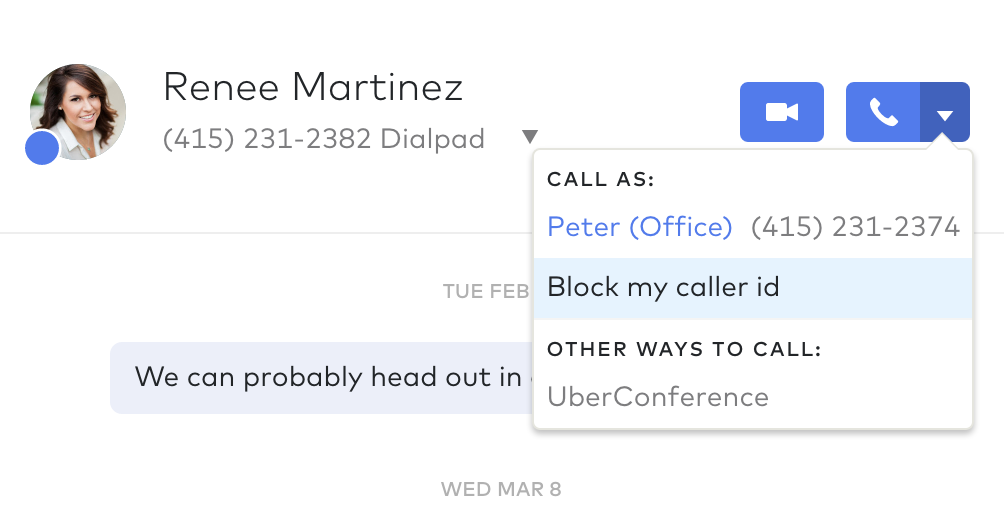 Caller ID admin features
As a small business phone system, Dialpad provides flexible administrator options for Caller ID. Administrators have the ability to enable Caller ID permissions to specific teams and users, allowing them to make calls from different numbers, depending on the reason for the call or who they're calling.

Administrators can:
Allow or disallow team members to use the Main Company Number as their own Caller ID number (team members will always be able to use their individually assigned Dialpad phone numbers).
Select what numbers Department Operators or Call Center Agents can use as their Caller ID number.
Allow individual users to be able to block their own Caller ID numbers.
To learn more about Caller ID for Dialpad, visit these Help Center articles:
Frequently asked questions
Does Caller ID cost anything?
Nope! Caller ID is a standard business feature and is available on every Dialpad plan.
Does Caller ID work on all my devices?
Yes. You'll see Caller ID data on every device you have that's connected to Dialpad.
What if I don't want the person I'm calling to see my number?
No problem. You can choose to hide your Caller ID data for individual calls.
Can I control which Caller ID info teams and individual users have access to?
Absolutely. As an admin, you may allow or restrict access to certain departments or Main Company Numbers as you wish.
Will a call recipient see my name with my Caller ID info?
Your name will only appear if you're calling someone within your own organization.