IVR - Interactive Voice Response
For many modern call centers, IVRs play a quintessential role in establishing effective routing procedures. Great IVR systems help to improve customer experience, increase call center productivity, and ultimately cut cost and generate more profit for your organization.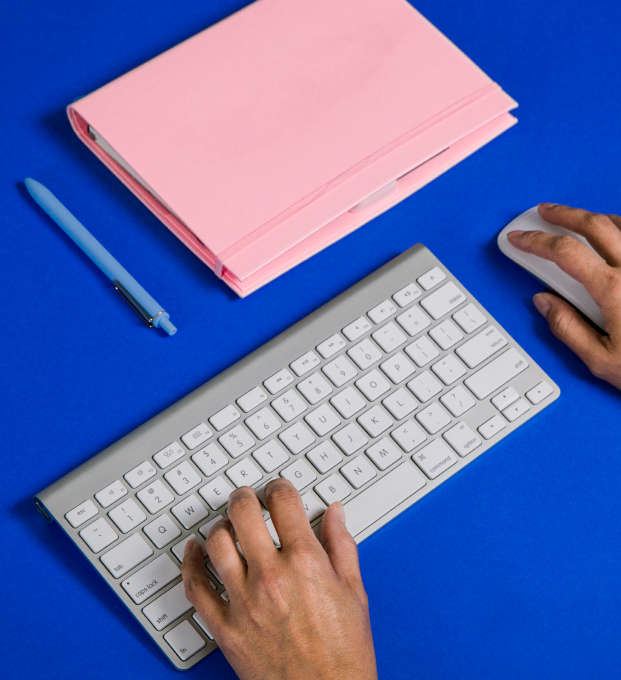 What is IVR?

Interactive Voice Response (IVR) is an automated voice system that interacts with callers, collects information, then uses the information to route the call to the appropriate recipients. It's very commonly used in the Call Center space, primarily to automate inbound and outbound calls, and to route them.
How Does IVR Work?

An IVR system (IVRS) takes both voice telephone input as well as keypad selection, and either provide an appropriate response or routes the caller to the most appropriate person within the team or organization. These systems can consist of telephony, software, databases, and support infrastructures, and can be run in-house or through IVR hosting services that require monthly fees.
IVRs work with DTMF tones (touch tones through a telephone) and some also leverage speech recognition to respond to and route callers. Overall, it's an effective way for organizations to cut down on costs while providing customers with a more efficient and personalized experience.

What Are Some Common Applications for IVR?
There are many use cases for IVR, some of which include:
Call Center Routing
Office Calls Routing
Surveys and Polls
Simple Order Transactions
Bank and Stock Account Transactions
What Are the Main Benefits of IVR in Customer Service?
Improving the Customer Experience
Increase FCR (First Call Resolution)
Unlimited Customer Access
More Personalization
More Productivity
Less Room for Error
Higher profit
Here Are Some Tips to Improve the IVR Experience for Your Customers:
Know Your Audience: Research your customer persona to determine whether IVR is suitable for your business and which customers are more likely to be comfortable with automation
Simple is Best: Jumping through multiple hoops before reaching an agent will likely frustrate your customers. Keep your menu simple, focus on high volume service questions, and don't try to automate complex transactions.
Gather Feedback: Find out how customers feel about their experience, so you can use this data to continuously improve services offered, including your IVR system. CSAT Surveys are great for that!
Leverage AI: Speech Recognition will enable further automation of transactions than what would be possible with just dial tones, allowing for higher customization.
★ Bonus Tip: Don't use IVRs as a replacement for human interaction. Customers still love talking to real people on the phone, and feel more connected to your brand when they do! Instead, use IVR as a means for your customers to reach these humans faster and more efficiently.
Main Benefits of IVR in Customer Service
Improving the Customer Experience
IVRs allow customers' calls to be picked up immediately, which helps to reduce both wait times and overall call volume. This will make customers feel that they're attended to faster, and depending on their questions, it may not even be necessary to route them to Contact Center agents, thus saving time for everyone involved.
Increase FCR (First Call Resolution)
Simple questions such as Hours of Operation can easily be addressed through IVR. Intelligent routing features ensure customers get routed to the most appropriate agent during the first attempt. This helps to avoid passing the customers around to multiple agents and allows customer issues to be resolved more quickly.
Unlimited Customer Access
IVRs can be made available 24/7, giving customers the opportunity to reach the business at a time that is more convenient for them. This reduces the need to have agents on duty around the clock, and gives customers unlimited access to the answers for most (or at the very least, some) of their basic questions.
More Personalization
IVR systems can be personalized with greetings for known callers via available Caller ID information. This can include the callers' names and any other additional information that's specific to them, creating a much more customized experience for customers.
Improve Productivity
Routing callers to the appropriate agents sooner means less time spent passing the customer around, or having agents from the wrong department spending time trying to resolve an issue. This helps to save the customers' time and increase call center productivity.
Less Errors, More Profit
Automation leaves less room for error as it helps to reduce the likelihood that a customer will end up speaking to the wrong department. IVR systems also allow companies to save on labor even during high inbound call volume times, helping to reduce business cost significantly.