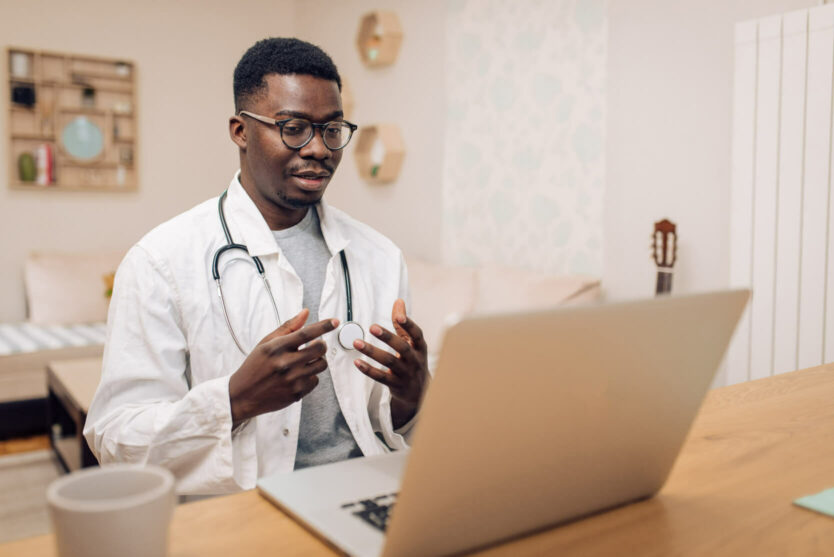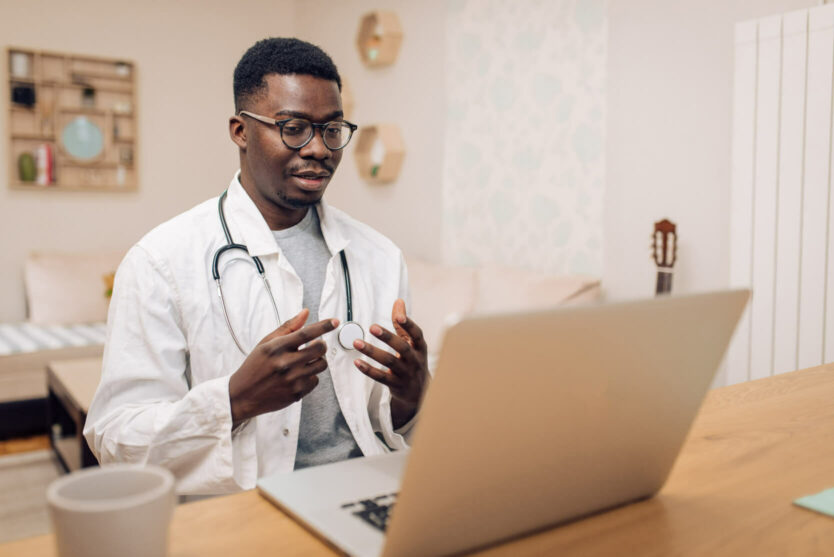 ---
When you're running one of the largest surgical practices in the country, you've got a lot of care centers to keep connected and a lot of patients to keep connected with physicians.
And that means having a good communications platform. While Proliance Surgeons specializes in everything from orthopedics to reconstructive surgery, CIO Curt Kwak had his hands full creating their IT roadmap and keeping over 80 care centers up and running.
Multiple care centers spread across just as many locations meant Proliance patients would get a very different communications experience depending on which one they called. A big reason for this was that not every care center used the same technology or tools, which meant it was hard to provide a consistent level of quality.
So, Curt looked for a better way to keep physicians, patients, and centers all connected, with high-quality service across locations.

Reducing telecom expenses, enterprise-wide, by 40-45%
Physicians at Proliance Surgeons spend a lot of time collaborating, whether they're sharing key medical information while transferring patients or connecting with a colleague for a consultation. So the last thing they need is to have to switch between multiple apps and devices every time they need to reach out to someone. Because of this, Curt knew they needed a single tool that could be used for all their communications, from anywhere.
That's where Dialpad came in. With Dialpad, Curt and his team got a cloud-based communications platform that they can access from anywhere with an internet connection, on any device. They can make phone calls, message each other, and even have video meetings—all from a single desktop or mobile app. It's all in one place, and no matter where they go or call, it'll be the same high-quality experience:


And when they do need to set up a new care center, they can add a contact center team in Dialpad in literally minutes, and that's including adding phone numbers and employees:

"Before Dialpad, we had a variety of technologies, some implemented without any consultation, so we didn't even know what some care centers were working with," Curt reflects. "When we got our first care center on Dialpad, it opened up so many doors—even for simple things like being able to access voicemails remotely or the voicemail transcription services. The nurses were saying, 'Oh my goodness, do you know how much time you saved us?'"

"If you average about two to three minutes each time they have to pause or listen to voicemails," says Curt. "Versus scanning a transcribed voicemail—which would take a second…" Basically, it all adds up to a lot of time saved per call, which frees up more time for the staff to help patients as soon as possible.

Speaking of savings, Dialpad also helps Proliance save money on its communications. Rather than buying several solutions for each location, they can just use Dialpad for all 80 care centers. As a result, Curt estimates they're saving about $30,000 a month on communication expenses.

"We literally reduced our telecom expense enterprise-wide by almost 40-45% across the board. We're talking hundreds of thousands of dollars per year," says Curt.

Telemedicine made easy
There's one other thing Dialpad brings to Proliance that no other provider they looked at could: artificial intelligence (AI).
Dialpad Ai does a few interesting things to help Proliance Surgeons' team be more productive. For example, during each call, it can automatically transcribe the conversations in real-time and highlight action items, so physicians can go back and check the call transcripts quickly to find all the information they need:

These days, even visits to the doctor can be done remotely. And even though sometimes patients still need to come in physically for surgical consults or diagnosing injuries, Proliance Surgeons' team can use Dialpad for when appointments can be done over video calls.
And when patients do call in (whether they use voice or video), the calls go much more smoothly than they used to before Dialpad. "One of the biggest benefits for us in IT is reduction in telecom-related trouble tickets by at least 35 to 40%—all gone," Curt says.
Staying HIPAA-compliant
With all the medical information that gets passed around, security is of the utmost importance for healthcare organizations like Proliance. Fortunately, Dialpad helps them maintain HIPAA compliance, so healthcare professionals can use it without worry. (Dialpad is also SOC2 Type II compliant and is a member of the Cloud Security Alliance Security, Trust, and Assurance Registry.)

"Our physicians know that their confidential data is secure and protected from things like ransomware. And if we have a disaster, they know that data is available so their work will be uninterrupted," says Curt.
Securely connecting 80 care centers isn't an easy task, but Curt and his team at Proliance Surgeons, armed with Dialpad, were up to the challenge. Now Proliance has all their care centers on a single communications platform, saves money each month, and more importantly, can provide an excellent patient experience, no matter where they're working from.
Running a healthcare practice or contact center?
See how Dialpad Ai Contact Center can help you provide a better patient experience! Book a demo, or take a self-guided interactive tour of the app on your own first!