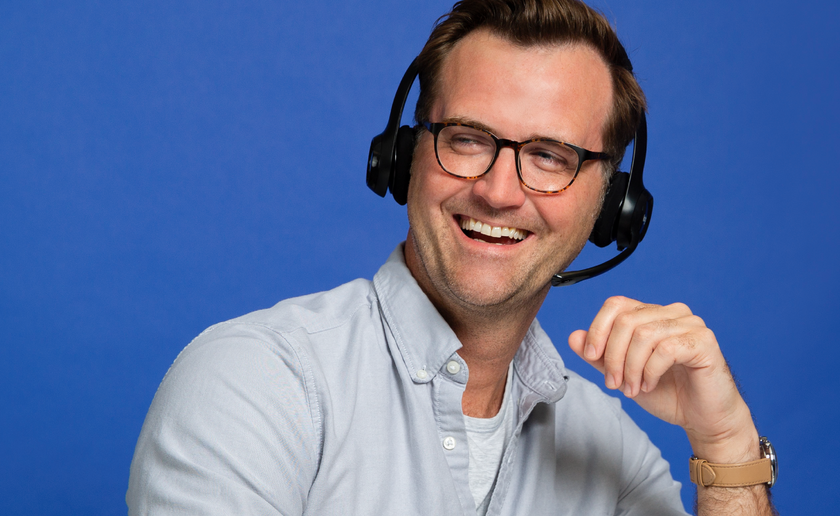 July 22, 2020
From accurately forecasting team members' workloads to monitoring agent performance to promoting customer empowerment, these are just a few of the pillars of an effective contact center management strategy. By prioritizing their workforce's daily operations, call center supervisors can cultivate meaningful customer and employee journeys.
One report reveals that customer experience in the B2B space is considered 80% more important than factors like product and price. So what does this mean for contact centers? Essentially, call centers need to operate in an efficient, productive manner and deliver an outstanding experience above all else. This blog post outlines six strategies to help managers oversee their contact centers as effectively as possible:

1. Create an omnichannel platform
Businesses with the most robust customer engagement tactics retain more customers than their non-omnichannel counterparts. By going omnichannel and by building a sound presence online and offline, customers can easily interact with call centers using their preferred method.
For instance, many call centers—rather than assigning social media to a different department—have begun to view social media sites as a customer service tool. They respond to customer queries in real-time and ensure a strong presence.
The thing to remember here is how vital it is to communicate across all platforms. By doing so, managers can drive customer loyalty, and users can curate their experiences. Some call centers might even connect their tools and platforms to strengthen customer profiles and records in several different databases.
For example, with Dialpad's integration with Zendesk, agents and managers can place or respond to calls, surface recommendations, and log events to customer profiles without exiting the platform. Sounds like a win-win, right? And most customers appreciate the versatility an omnichannel presence brings.
2. Establish a customer-focused environment
We discussed the benefits of going omnichannel. Now let's dive deeper into building a customer-centric experience.
It's simple, really: Consumers today are more informed and less loyal than their predecessors, making it critical to leverage the customer experience and genuinely differentiate where your call center is concerned.
In simple terms, customers have come to expect high-quality, fast service. Instead of developing a user-friendly experience for the sake of doing so, it's essential to think about how you'll create the best possible environment for your users.
If you haven't already, consider implementing chat and email responses for your support teams in a cohesive way. Call center managers should also make sure their phone system integrates with their ticketing system to save time when customers contact their agents.
The idea here is to be quick, efficient, and disruptive—all so your contact center can retain customers and differentiate from your competition.
3. Leverage the right technology
Tech should play an equally important role in your call center management strategy. Data analytics, machine learning, and artificial intelligence (AI) make it easier for employees to sift through tools and access customer info.
It's all about increasing productivity so your staff can streamline their communication. Here are just some of the features supervisors should implement:
Cloud-based software that can run across several devices will keep call centers running smoothly and securely.
With smart call routing, managers can assign customer inquiries based on the agent's availability and skill level. It's a quick and custom approach.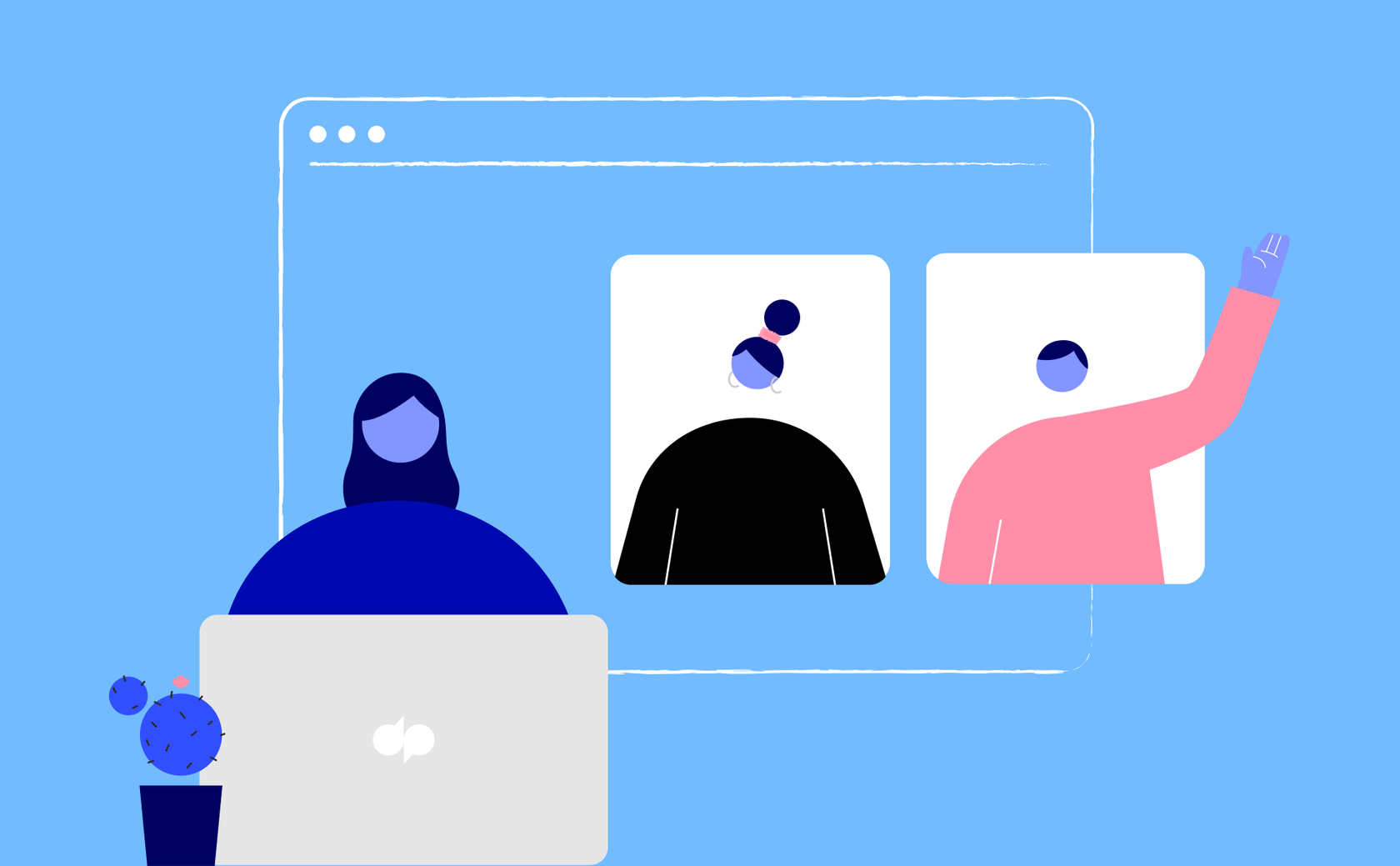 Dashboard management and recording
Supervisors can monitor their agents' activity and performance with real-time dashboards, custom wallboards, and call volume and hold queue metrics.
They should also be able to capture agents' screens and access past calls for their reference.
A word of advice: Be sure to commit to a call center software that integrates all of these features. With this kind of tech in your arsenal, you can simplify your agents' lives and workflow, and improve your contact center management strategy.
4. Hire and retain the best possible staff
Contact center managers need to put hiring agents who are well-qualified at the forefront of their strategy. Again, the right tech stack will allow organizations to hire people from any location, granting supervisors unprecedented access to the best talent around.
In addition to onboarding a skilled remote workforce, hiring and retaining the right staff will help save office space and equipment expenses. Call center agents can use their own devices while maintaining a secure, cloud-based connection from anywhere.
The idea is to build an environment where employees feel valued—where agents receive competitive benefits, a decent salary, and a positive work experience with all the tools they need to thrive.
There's a close connection between customer experience, agent adoption rate, and employee productivity. So why not make your agents feel empowered? You'll retain more of your staff—and better engage your customers—by cultivating an appealing workplace.
5. Embrace targeted coaching.
Training and onboarding are crucial to call center agents' development. That said, the best contact center management strategies also include coaching. Rather than lecturing staff about underwhelming stats and key performance indicators (KPIs), supervisors should aim to stop micromanaging and instead embrace targeted coaching opportunities.
Targeted coaching will help agents perform better and work more independently—even in a remote setting. To coach agents effectively, call center managers should recognize that each individual has a unique combination of strengths and weaknesses (and that the agent's skillset should be at the foundation of every training session).
Call center management teams should keep agents engaged and productive by listening in on live calls, offering recommendations based on specific keyword triggers, and being available for guidance. These tactics will help the organization address specific challenges involving call quality, product knowledge, and empathy.
6. Outline your goals and work to achieve them
Some managers prefer to leave agents to their own devices. This approach, however, typically leads to failure. Call centers don't want their agents to wing it only to find later they have lost a significant client.
The good news is that supervisors can act strategically and enhance their contact center management strategy. The idea is to outline your organization's goals and work hard to achieve them.
Leaders should jot down a list of the challenges the organization has experienced in the last quarter—followed by a list of the contact center's accomplishments. They can then pinpoint where most issues tend to occur and generate a series of potential solutions for each one.
For instance, if agent turnover is a common problem, call center managers—after identifying their "what"—can explore how the turnover might have happened along with why. Only then can they make changes.
Ultimately, the objective is to fuel continuous improvement. Following every decision or milestone with a game plan—a plan where managers and agents can join forces and leverage their strengths—is an ideal next step.

---
Contact center managers must be receptive to agent feedback, and delegate tasks to team members throughout their goal-setting process. And by focusing on these six abovementioned strategies, call center supervisors can augment their customer and employee experience.