DIALPAD FOR
RETAIL
The #1 Business Communication
Platform built for Retail. Connect every
store and worker.
Join 48,000+ companies who've killed the desk phone with Dialpad
THE FUTURE COMMUNICATIONS EXPERIENCE FOR RETAIL
Dialpad lets associates call, text, chat, and make video calls on-the-go. Connect stores, factories, and warehouses to headquarters with business communications for your entire organization.
BETTER MEETINGS FOR VENDORS, DESIGNERS & MORE
Dialpad works across your desktop, laptop , tablet, or mobile—so you'll never miss a conversation. Whether you're on the sales floor or sitting at headquarters, collaborate and push products to market faster with Anywhere Meetings.
"DIALPAD HAS REVOLUTIONIZED THE SPEED AT WHICH WE SELL AND SERVICE."
—Peter Hogg, Systems Engineer at Triple Aught Design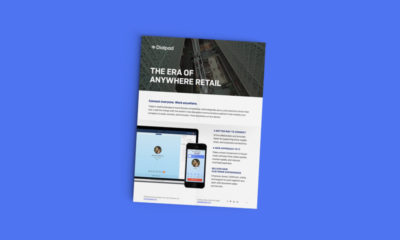 DIALPAD POWERS THE CONNECTED RETAILER
Download our datasheet and explore why retailers around the globe have moved to Dialpad.