DIALPAD FOR
PROFESSIONAL
SERVICES
The Business Communications Platform
for legal, accounting, and consulting
services. Connect every employee and
client site.
Join 48,000+ companies who've killed the desk phone with Dialpad
ACCESS YOUR COMMUNICATIONS FROM ANYWHERE
Dialpad for Professional Services enables you to deploy one business communications platform for your entire organization. Connect internal teams and build stronger client relationships with Anywhere Voice, Video, Messaging, and Meetings.
BETTER MEETINGS FOR CONSULTANTS, CLIENTS & PARTNERS
Access seamless screen sharing and HD conference calling with Dialpad Meetings. Now you can collaborate with clients, sync with partners, and meet with consultants across the globe—right from Dialpad.
"WE'VE KILLED 100% OF OUR DESK PHONES. OUR RECRUITERS ARE NOW SENDING 10,000+ TEXTS A WEEK TO CLIENTS."
—Radley Meyers, VP of Sales at Betts Recruiting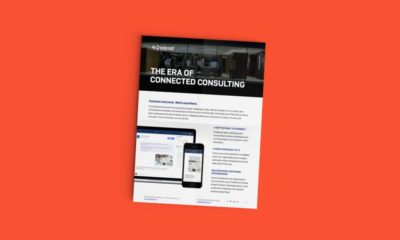 DIALPAD FOR PROFESSIONAL SERVICES
Download our datasheet and explore why consulting firms around the globe have moved to Dialpad.