DIALPAD FOR
EDUCATION
The only Business Communications
Platform built for Higher Education.
Connect staff, faculty, and students
across every device.
Join 48,000+ companies who've killed the desk phone with Dialpad
MODERNIZE CAMPUS COLLABORATION
Dialpad for Education gives institutions an easy, scalable way for staff and faculty to deliver a consistent student experience across campus. Connect every department and enable users to talk, text, chat, and make video calls from anywhere.
BETTER MEETINGS FOR STAFF, FACULTY & STUDENTS
Support cross-campus collaboration with PIN-free conference calling and seamless screen sharing. Dialpad Meetings makes it easy to share coursework, collaborate with colleagues, and even host virtual office hours—from anywhere.
"THE DESK PHONE IS OFFICIALLY DEAD. WITH DIALPAD, OUR STAFF AND FACULTY ARE FREE TO WORK FROM ANYWHERE."
—Dena Speranza, CIO at Denison University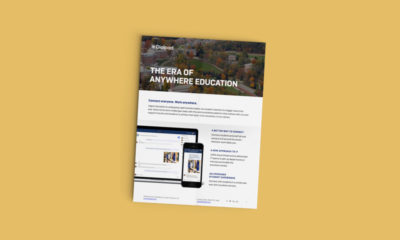 DIALPAD POWERS A CONNECTED CAMPUS
Download our datasheet and explore why institutions around the world have moved to Dialpad.