Business Phone App
The Dialpad Business Phone App allows enterprise workers to take their offices wherever they go. Individual users can place, receive, transfer, and record calls, send and receive messages, check voicemail, and more, all with the convenience and familiarity of your mobile device.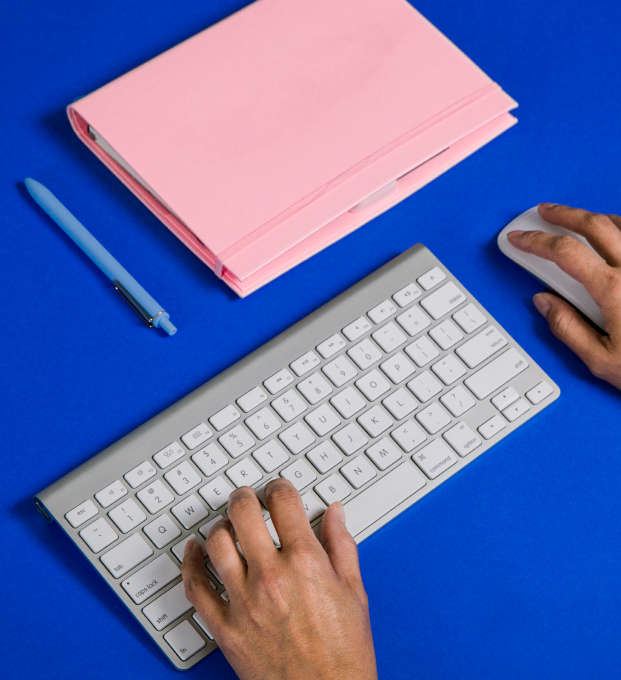 Work At the Speed of Now
The Dialpad business phone app is built on the Cloud-- so your enterprise phone system can easily be accessed and used on the devices your organization and your workforce already own and are using every day.

Using a smartphone, tablet, and/or other mobile device allows teams to connect and work from anywhere. Take calls, send messages, and even join meetings, regardless of location.

Work doesn't just happen at the desk anymore. With the Dialpad business phone app, your organization's employees have the tools they need to work at the speed of now.
Stay Productive from Anywhere
The way we work has changed. Workers require more balance and flexibility in how they work, when they work, and where they work. The Dialpad business phone app keeps workers connected no matter where they are. So when a tire goes flat or an errand can't wait until after 5 p.m, your teams have the flexibility they need to take care of business from anywhere—Dialpad is right there with them.
Stay mobile and connected with Dialpad features like:
Call Flip: Move phone calls from WiFi to a carrier network or from a desktop machine to a mobile device with a single click—and without the person you're talking to being able to tell.
Call Transfer: Transfer incoming calls to colleagues or departments simply be looking them up in the company directory—by individual or by department—and sending the call there.
3-Way Calling: Collaborate with ease by adding a third caller to a live conversation—without interruption. Or turn a three way call into a conference call so more people can join the conversation.
Business Text Messaging: Built in messaging allows individual SMS text messages, MMS (multimedia messages) as well as internal and external text messages.
Add Contact: Easily create a new contact in the mobile device and have it sync across Dialpad as well as your G Suite or Office 365 account. Learn more about mobile contacts here.
Launch Meetings: When workers need to connect with more than three people, Dialpad allows you to launch a Dialpad UberConference conference call and invite your participants, right from a chat/messaging window.
Frequently Asked Questions
Does Dialpad work across all mobile platforms?
The Dialpad business phone app is available for iOS and Android mobile devices (in addition to Mac and PC desktop applications)
How many mobile devices can each user have connected to their individual accounts?
Users can have up to five devices connected at a time. Learn more about managing mobile devices here.
If a user is on a call on one device, can they use other Dialpad functions on another device?
Yes, you can still use other Dialpad functions—like sending messages—while a call is in progress. However, you cannot have two live calls at the same time.
Can a user log in with more than one Google or Office 365 account?
Every Dialpad user account is tied to a specific email address. So while it is possible to log in with different G Suite or Office 365 accounts, a Dialpad seat must be purchased for that specific email address.
Does the business phone app cost anything?
No. The business phone app comes with the Dialpad account and seat.
My question about the app wasn't answered here. Where can I go to learn more?
Visit our in-depth technical FAQ here.