BYOD - Bring Your Own Device
Welcome to the era of BYOD. Dialpad exists on the devices you and your team already own and use every day, so there's no new hardware to buy or lease, no infrastructure to maintain, and no IT team required to manage it all.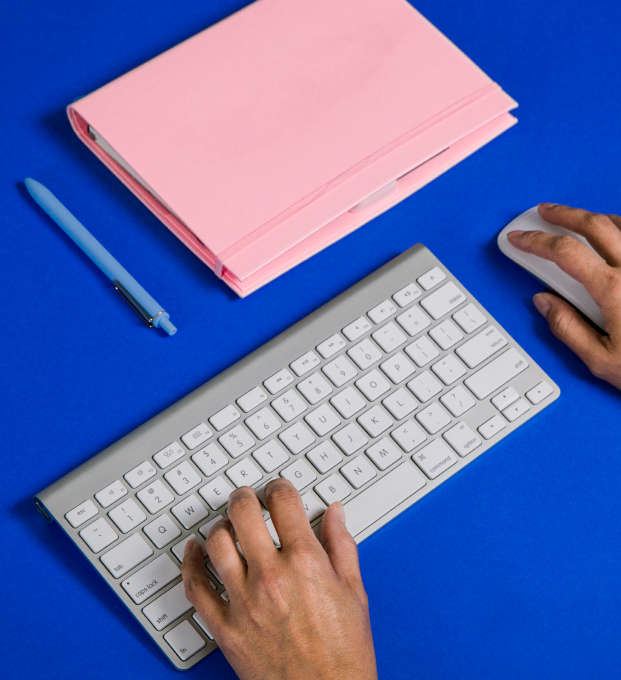 Create a Happier, More Efficient Workforce
As work habits evolve, there are several compelling reasons to introduce a BYOD (Bring Your Own Device) policy to your organization.
People are familiar with, and generally prefer using, their own devices. By supporting BYOD, you can increase employee satisfaction and productivity by giving them enterprise grade communications on the devices they're actually using.
The 9 to 5 workday is quickly becoming an antiquated idea. If your employees are working outside of office hours, a BYOD policy makes it much easier and less time consuming.
A Bring Your Own Device policy can drastically reduce the amount of money organizations spend on communications hardware, infrastructure, and maintenance. When you include the cost of renting or leasing hardware and IT maintenance, this can be a substantial amount.
Younger employees increasingly expect a bring your own device policy. By allowing your workforce to use their own devices, your company appears flexible and forward-thinking rather than the stiff and stodgy enterprises of yesteryear.
In providing your workforce with flexible tools to work and connect, you're also communicating trust. You may experience an increase in morale as employees are released from communicating only from their desks. They'll really appreciate the convenience of using their devices to work from wherever they are.
The Latest Technology in Your Hands
Using Dialpad on your own devices means you'll always have the most up-to-date, secure, and feature-rich communications experience. Unlike physical desk phones, new features can be added and bugs can be fixed remotely on smart devices. Settings can be adjusted, permissions can be established, and the whole network can be managed without the IT team pulling cables out of the wall or interrupting your team while they work.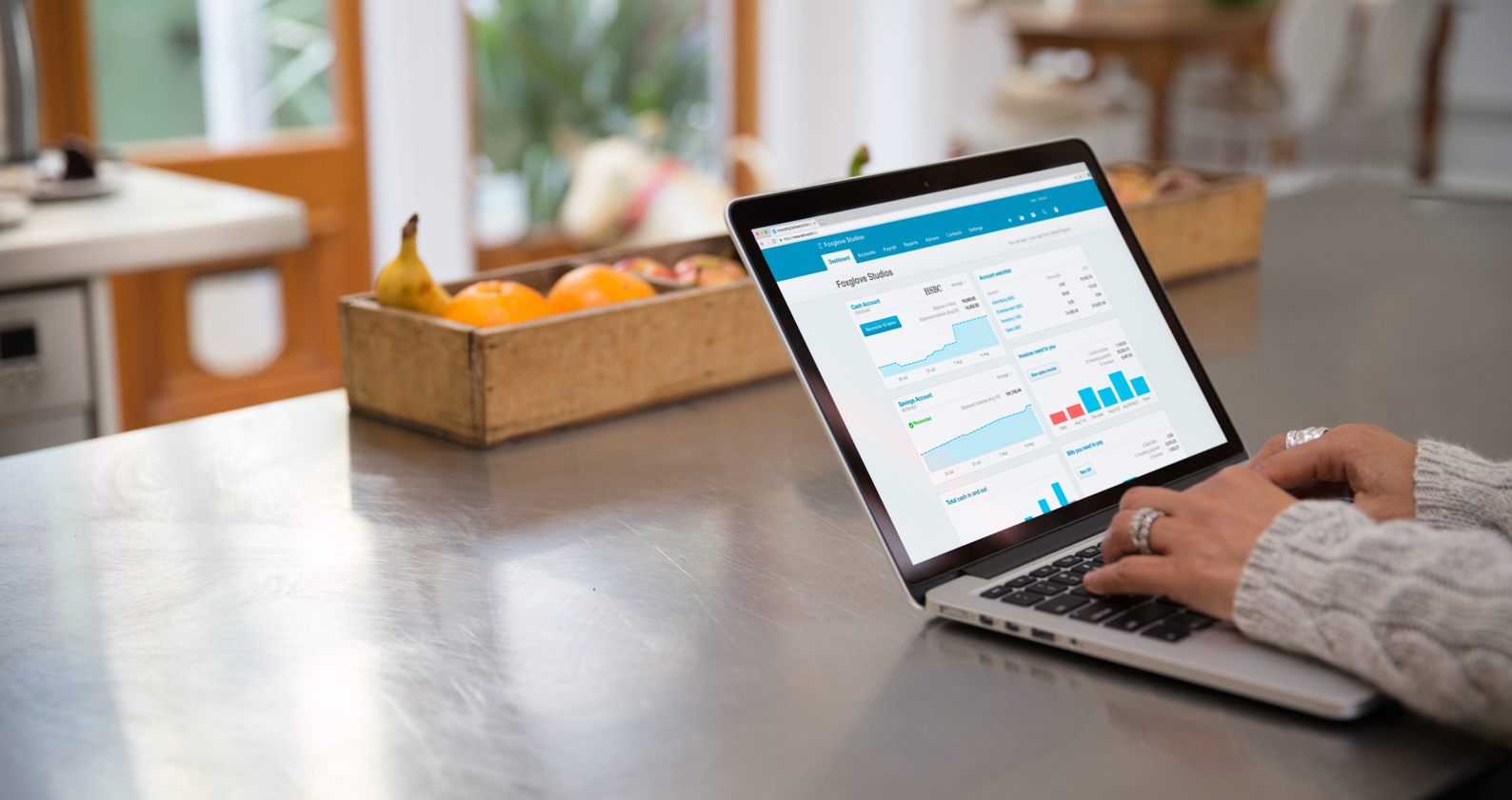 Low to No Added Cost to Your Business
Desk phones are expensive, and so are the IT infrastructure and staff required to support them. Because Dialpad is a modern cloud platform that's downloaded to the devices your company and employees already use and own, there is no pricey hardware to buy, install, and maintain. Your team simply downloads the app onto their smartphone, tablet, and work laptop, and Dialpad turns all of their devices into a business phone system that makes it easier to get work done no matter where they are.
High Adoption
Desk phones aren't easy to use. They have fifty different buttons that do a hundred different things. Most employees would choose to use their own mobile devices in favor of a desk phone.
Thanks to Dialpad's clean interface on familiar devices, modern workers actually enjoy using their business phone system and communications platform. Sending messages is simple. Making outside calls doesn't require a series of confusing button presses. And even advanced features are intuitive and easy to use. The end result is workers that stay connected and productive.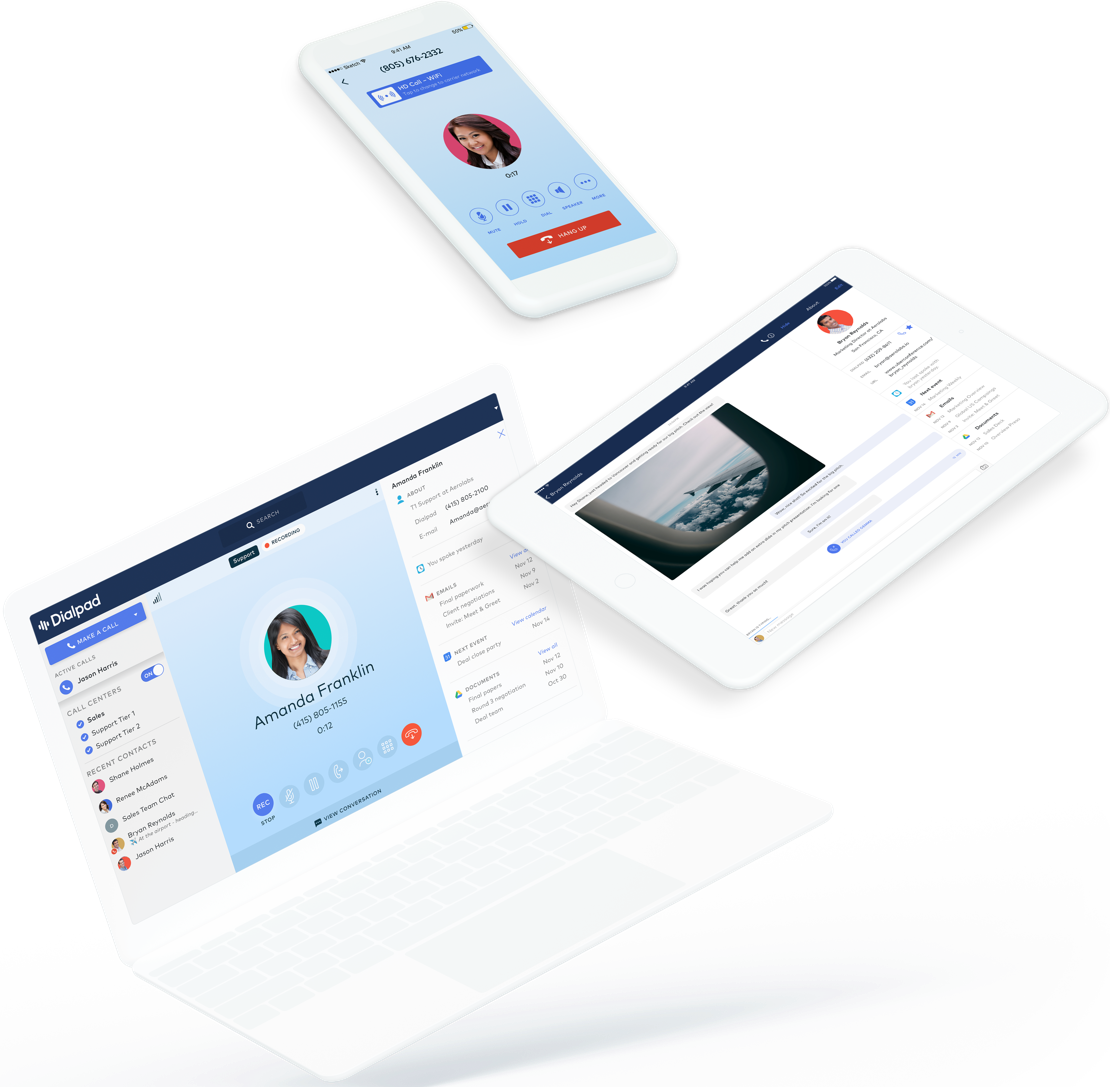 Frequently Asked Questions
What does BYOD stand for?
BYOD stands for "Bring Your Own Device." It's an industry standard term for modern platforms that allow employees to use their own personal devices instead of company-mandated ones.
How common are BYOD policies?
The number is growing all the time. As IT costs continue to climb and more and more employees use their own devices to connect with work, an increasing number of enterprise organizations are adopting company-wide BYOD policies.
What devices is Dialpad compatible with?
Dialpad is compatible with all modern Mac, PC, iOS, and Android devices.
Does it cost more to BYOD?
Not usually. Employees use their own personal mobile devices alongside their company-issued computers, so there isn't usually an additional cost.
What if some employees do not have or do not wish to use their own devices for work?
If an employee doesn't have or want to use their own device, Dialpad does offer a selection of desk phones. Go here to see compatible models.
How many devices can a user have connected to Dialpad?
Each user can connect up to 5 of their devices using Dialpad.
How does BYOD improve productivity?
Older communications technology like the desk phone aren't easy to use and often stifle communication. When employees can use their own devices that they're familiar with, people typically collaborate far more than they would otherwise.