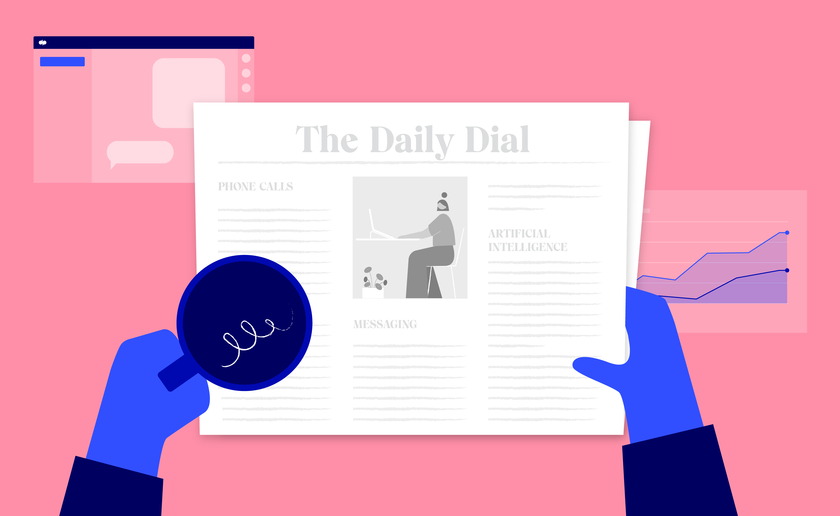 December 10, 2020
Release roundup: November
Making a final push to the end of the year? Projects need to get done, and there's no time to waste. So don't get caught up in tedious tasks that misdirect your focus. In the last few weeks, Dialpad released updates that allow you to work smarter.
Co-hosts are able to run your conference calls and virtual meetings with a full set of organizer-level controls, and a new moderate feature in Dialpad prevents participants from accidentally disrupting key presentations. Dialpad's analytics also received a significant boost through saved search filters, getting you right back to valuable data and insight quicker than ever.
As 2020 comes to a close, take advantage of these features and others to optimize your workflow.
Let's take a closer look at what Dialpad introduced in November.
Co-hosts by your side, even if you're unavailable
Schedules are all over the map, and even during a meeting you might just lose track of controls to manage the conference. Dialpad Meetings' (formerly UberConference) new Co-host feature lets you grant organizer privileges to participants, either on a one-off or recurring basis. Think of it as designating a participant as your sidekick to run a conference smoothly.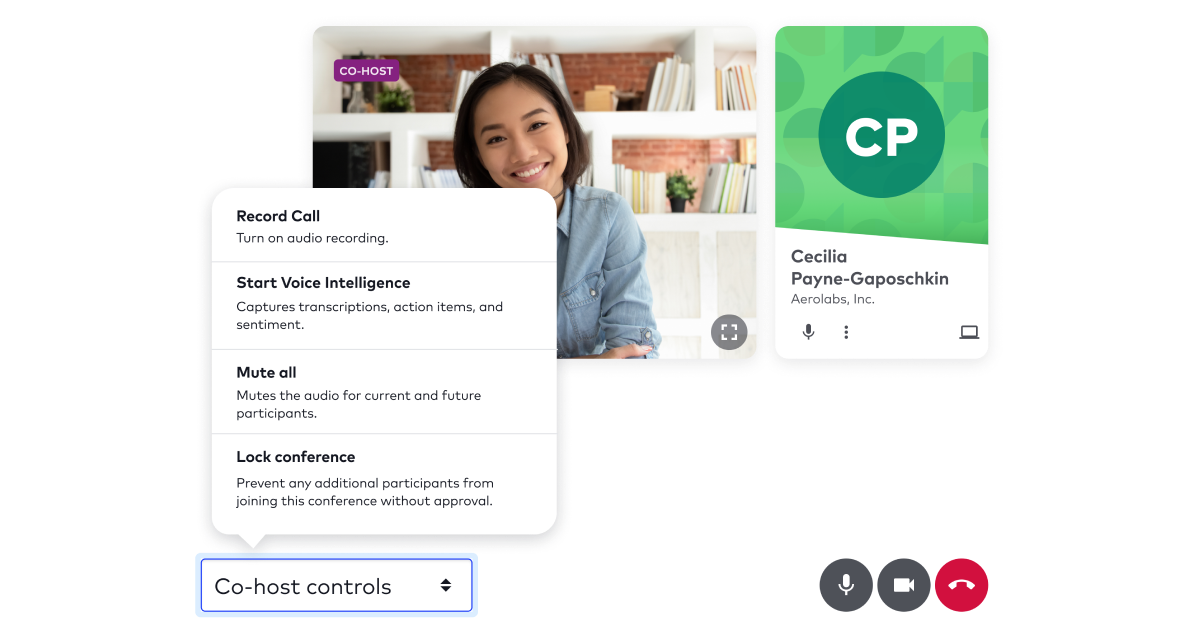 Co-hosts oversee a video conference as an organizer does. Start recording the conference, or activate Dialpad Ai to capture the transcript as well as any key details through moments. Of course, there's also access to core functions — change the meeting title, mute participants, and remove guests. Breathe a sigh of relief knowing there's someone to manage conferences alongside you.
Dialpad Meetings allows you to designate co-hosts for all future conferences, too. If you know that you're often unavailable for a specific meeting or ever need to run out early, choose the team members who should run your conferences moving forward. In your absence, meetings will still take place and the call summaries are automatically delivered to your account.
Find your filters, instantly
Analytics and Call History menus are where you'll discover data and insight to drive decision-making. Since you're likely using the same filters to focus on specific employees, departments, or call centers regularly, Dialpad debuted Saved Search: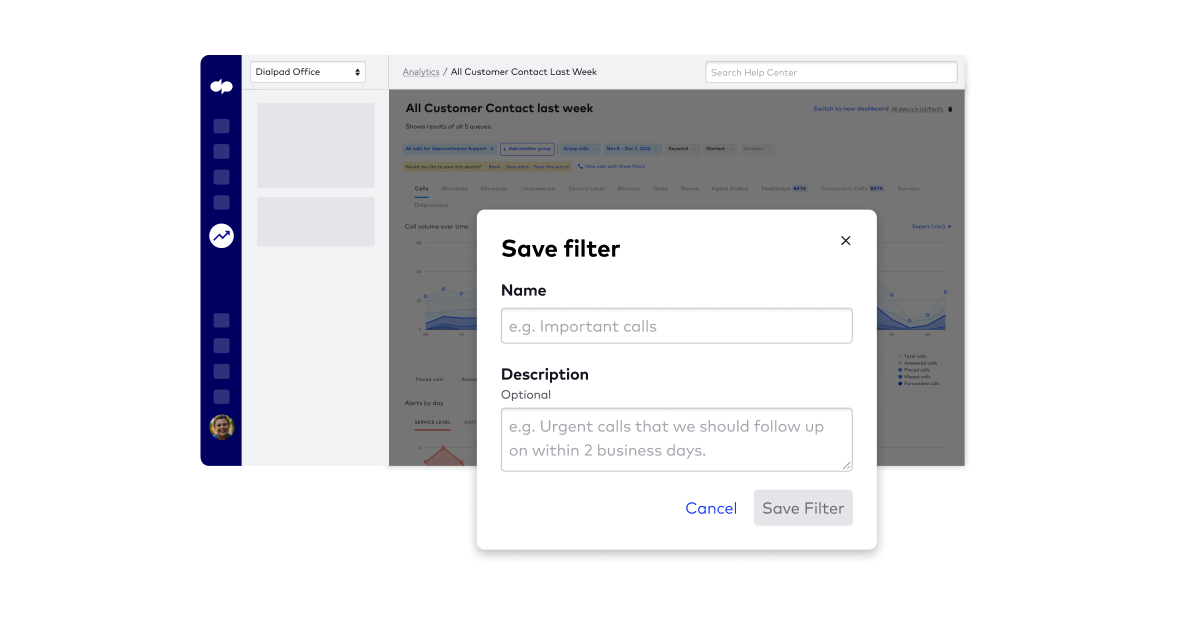 Saved Search ditches all the repetition, and it also ensures consistency in your analysis. Identify who or what to filter for to view data, then save a set of filters for future reference. Any time you return to the Analytics or Call History menu, cue the Saved Search and the same set of filters will appear instantly.
Easily avoid interruptions during conferences
Cut down on pesky interruptions during a conference in just one click. Organizers can turn on the Moderate feature in Dialpad Meetings to prevent all participants from muting others and sharing their screens: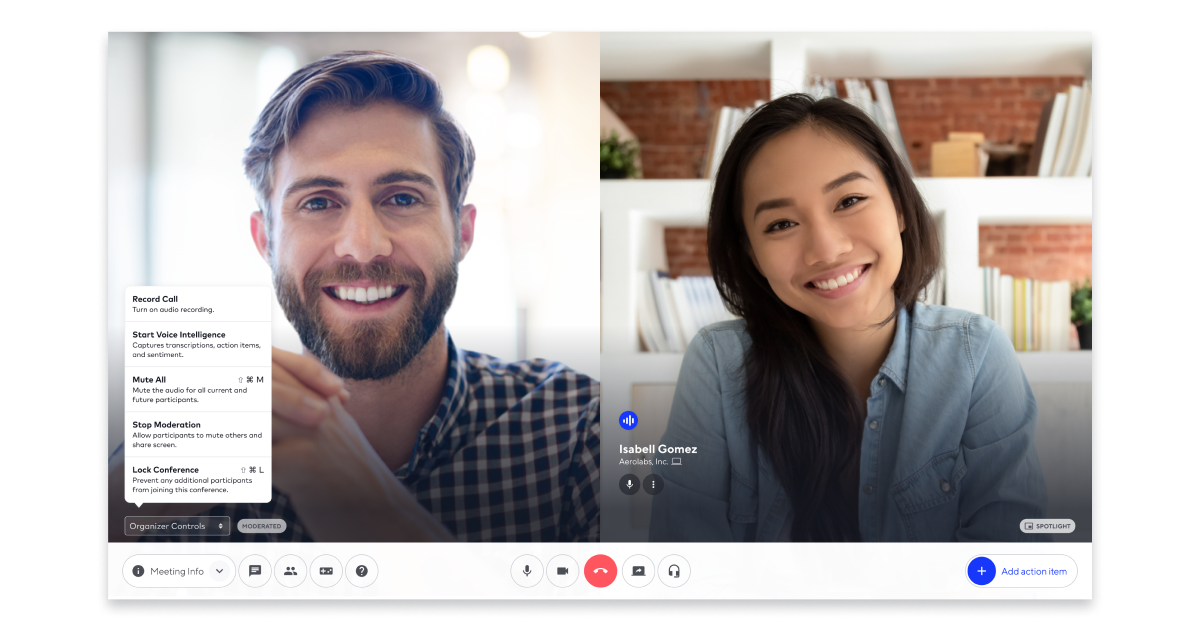 Everyone already understands that meetings are typically filled with interruptions. So take action to avoid two common interruptions immediately. It's easy to enable directly from an active conference, and then you're no longer worried about click-happy or nontechnical users accidentally interrupting the flow of communication.
Once turned on, the Moderate feature greys out buttons that participants would use to mute or unmute and start screen sharing during a conference. Dialpad Meetings also displays a 'Moderated' label to all participants.
But wait! There's more…