Screen sharing
Dialpad allows you to share your screen during conference calls and video meetings, on both desktop and mobile—even with external clients who don't have the app downloaded. Sign up for Dialpad Meetings to start using it now—it's free!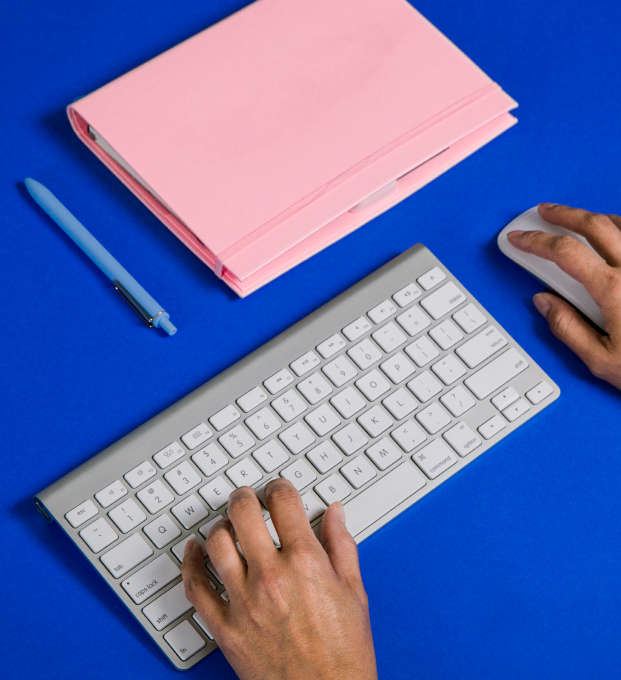 Simple set up, easy sharing
With Dialpad Meetings, sharing your screen and viewing a screen share are simple and straightforward.
To share your screen, all you have to do is click a button from your meeting screen and you can choose whether you want to share a window or your entire screen with your audience during the conference call.
For the other participants, nothing needs to be done. They can see your screen share in real time without downloading or clicking anything.
How screen share works
Both Dialpad Meetings organizers and participants can share their screen during a conference call. Just select the "Share" button in your conference meeting screen. From here, choose from one of the following options to share with your audience:
Your main screen
A secondary screen
A specific window
A tab within a window
A document or file
Other nifty features
The ability to screen share on a conference call can really come in handy. And with Dialpad Meetings, you can do some pretty unique things:
Send a screen share invite via SMS (for sharing with people outside your company who don't have the Dialpad app)
Launch a screen share with literally one click
Different screen layout options like Screenshare, Dynamic, Spotlight, Filmstrip, and Grid
The ability to choose between multiple screens or windows
Access conference controls (like mute) during a screen share
High-quality video
Keep everything open in one window
Frequently asked questions about screen sharing
Is the screen sharing option available to everyone?
Yes! Everyone on a Dialpad Meetings conference call can screen share (if the host allows it—they can also disable screen sharing from participants for security.
Can multiple people share their screens during a conference call?
One person can screen share at a time, but multiple participants can share their screens at different times throughout the conference call.