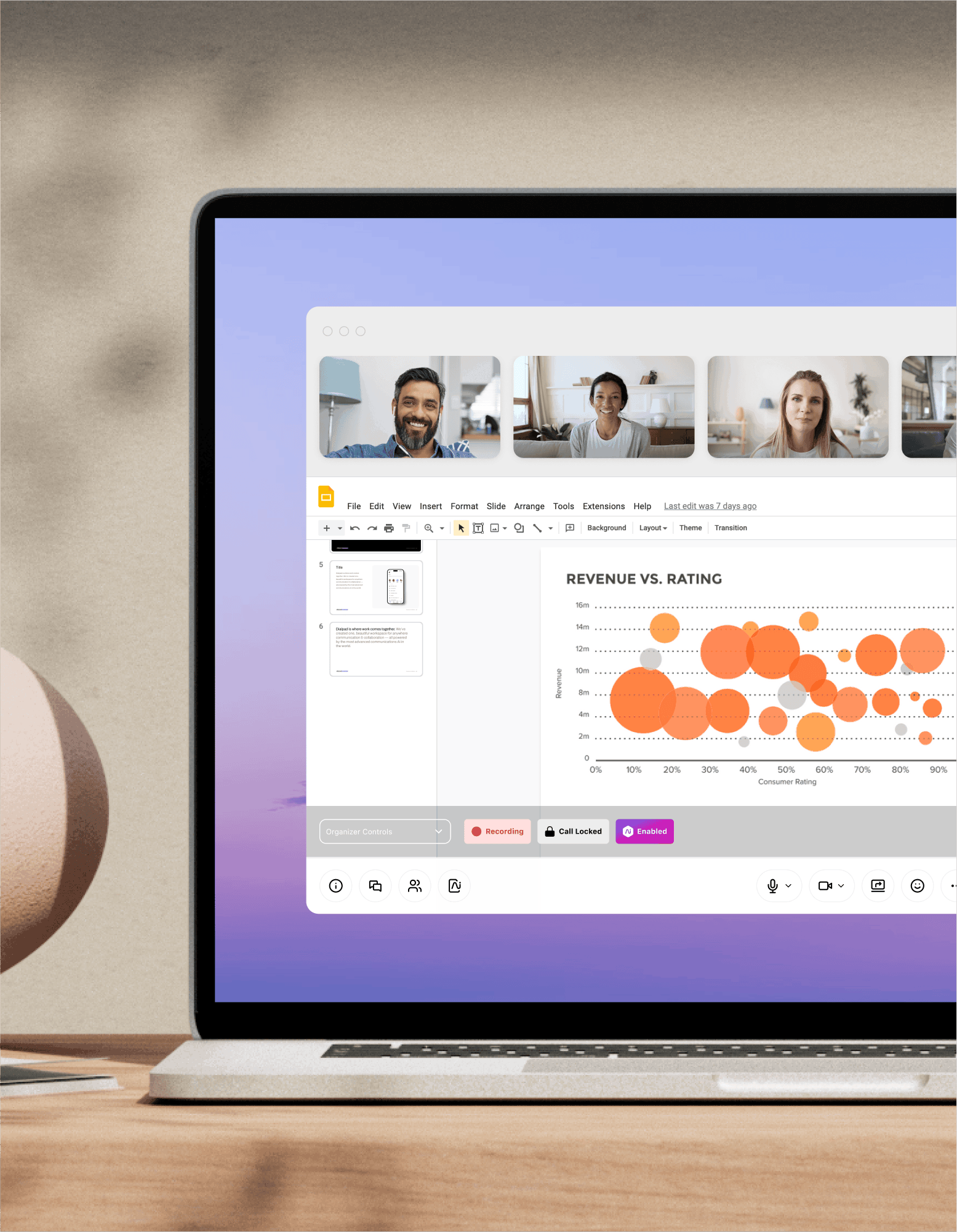 Screen sharing
With Dialpad's AI-powered collaboration platform, you can share your screen during conference calls and video meetings, on both desktop and mobile—even with external clients who don't have the app downloaded. Sign up for the free plan to start using it now!

With Dialpad Ai Meetings, both sharing your screen and viewing a screen share are simple and straightforward.
To share your screen, all you have to do is click a button from your meeting screen and you can choose whether you want to share a window or tab, or your entire screen with your audience during the conference call.
For the other participants, they don't need to do anything. They'll see your screen share in real time, without even needing to download anything.
How screen share with Dialpad works
Both Dialpad Ai Meetings organizers and participants can share their screen during a conference call (unless the host blocks this feature for security). Just select the "Share" button in your conference meeting screen. From here, choose from one of these options to share your screen with your audience:
Your main screen
A secondary screen
A specific window
A tab within a window
A document or file
Simple setup, easy sharing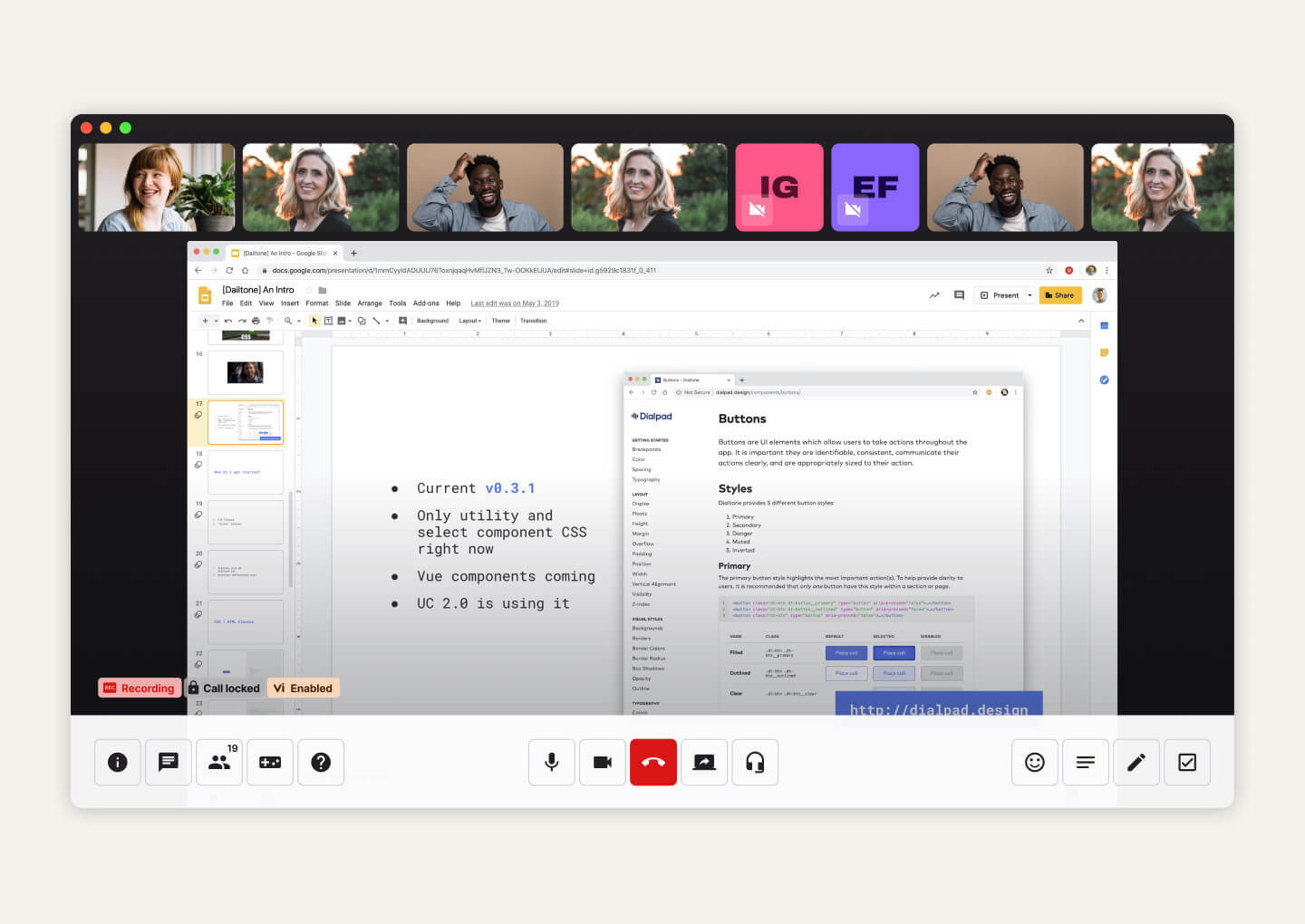 Share in a click
From your meeting or call screen, just hit the Share your screen icon along the bottom of your menu bar to share your screen. That's it!

SMS screen sharing
Your guests don't need to download the Dialpad app either to join your screen share. With Dialpad, you can just send them a text with the screen sharing or meeting link, and they can just tap that link to join your screen share from a web browser!

Unlimited video meetings for free
Did we mention that Dialpad Ai Meetings has a free plan that gives you unlimited video meetings?

In-meeting chat
Keep attendees engaged during the meeting without interrupting the speaker with Dialpad's in-meeting chat. (Yes, there are emojis.)
Integrations with your favorite tools
More than a screen sharing app, Dialpad's video meetings platform also integrates with tools like Google Calendar and Outlook on the free plan. Upgrade to the paid plan to unlock more integrations like Salesforce, Zendesk, and more.
Sign up for free!
From screen sharing to HD audio and even the ability to lock your meeting, Dialpad's free plan comes with everything you need to meet with clients, teammates, and more, from anywhere. Sign up to start using it for free, or book a demo with our team to see how it works!