Screen Sharing
Dialpad allows you to share your screen during a conference call, enhancing collaboration and communication during online meetings.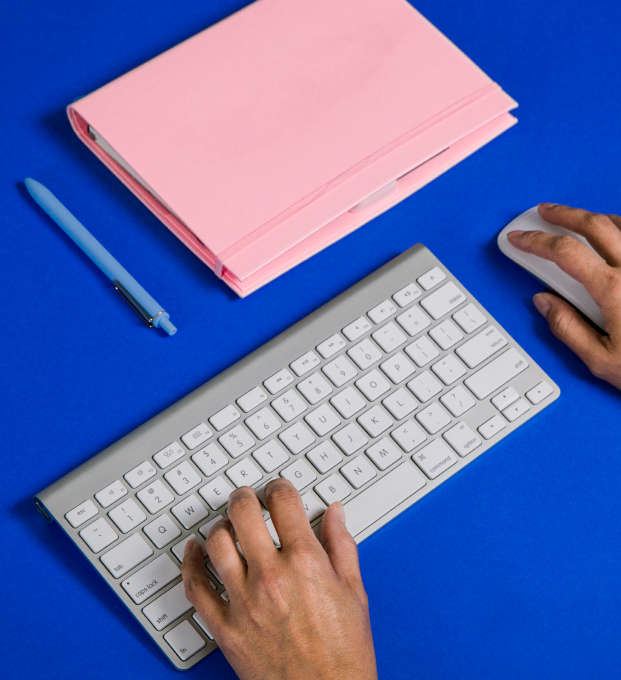 Simple Set Up. Easy Sharing.
With Dialpad UberConference, sharing your screen and viewing a screen share are simple and straightforward.
For the person sharing the screen, it's a simple click of a button and you can choose whether you want to share a window or your entire screen with your audience during the conference call.
For the other participants, nothing needs to be done. Viewers can see the screen share in real time without downloading or clicking anything.
How Screen Share Works
Both Dialpad UberConference organizers and participants can share their screen during a conference call. Simply select the "Share" button straight from the conference screen. From here, choose from one of the following options to share with your audience:
Your main screen
A secondary screen
A specific window
A tab within a window
A document or file
Added Benefits
The ability to screen share on a conference call can really come in handy. And with Dialpad UberConference, you get additional benefits including:
Sharing control of the screen share
Launching a screen share within seconds
The ability to choose between multiple screens or windows
Accessing conference controls (like mute) during a screen share
High-quality images/video
Keeping everything open in one window
Frequently Asked Questions
Is the screen sharing option available to everyone?
Yes, every participant on a conference call powered by Dialpad UberConference has the ability to screen share.
Can multiple people share their screens during a conference call?
The screen share ability is given to one individual at a time to ensure efficiency and productivity. However, multiple participants can share their screens at different times throughout the conference call.