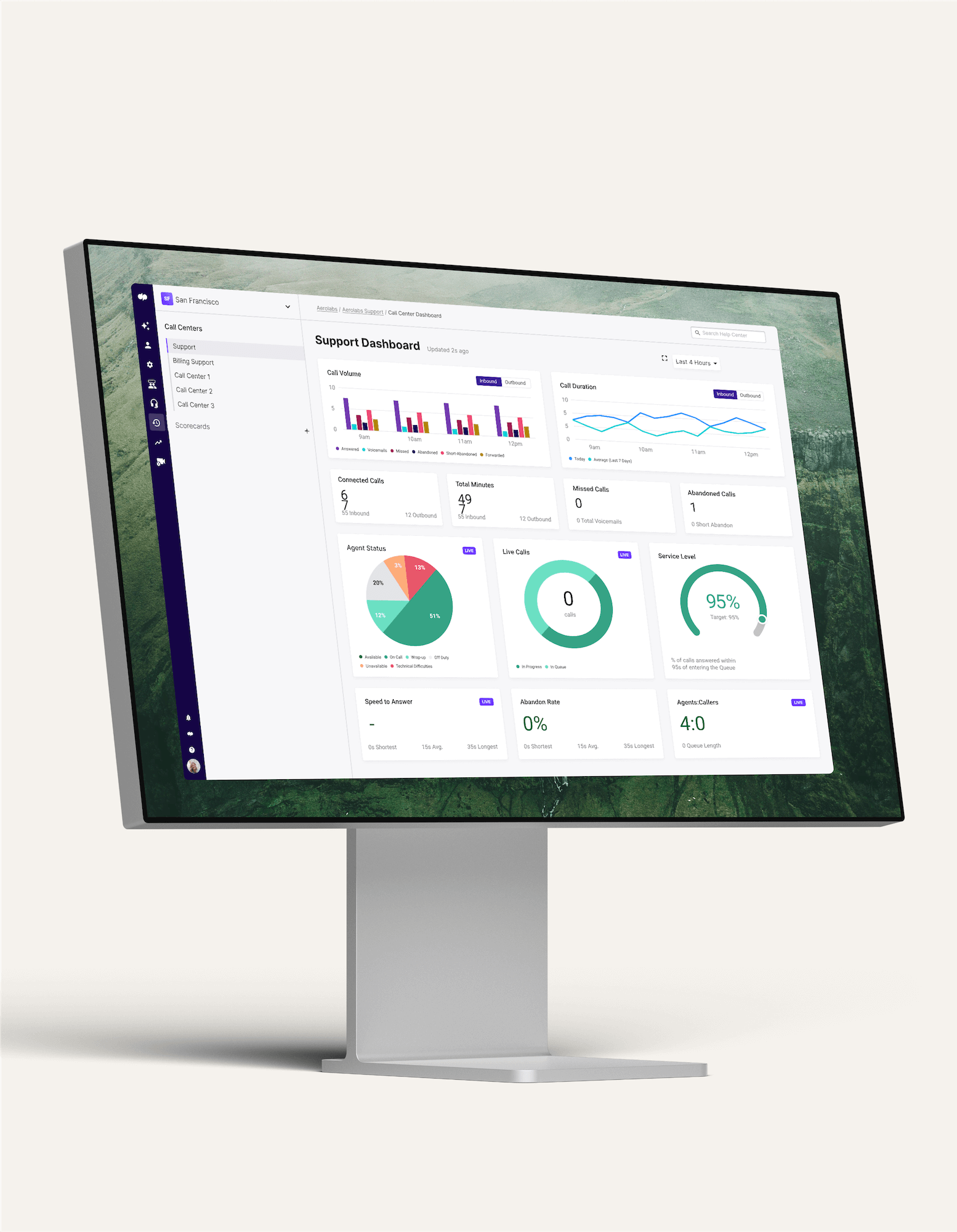 Dialpad tech support
Dialpad provides customers with the technical support they need, the way they want it. Even the most basic plan comes with 24/5 support through chat and web, while Pro and Enterprise customers get 24/7 coverage, along with phone support. There's also a detailed online Help Center database for you to find answers quickly anytime.
Phone support
Dialpad Pro and Enterprise customers have access to phone support 24 hours a day, 7 days a week. One of our friendly and knowledgeable support agents is standing by to help you and your team with virtually any technical question or issue you may have. Poor reception? We can help. Account security? We got you. Adding and removing team members? No problem. Just give us a call.
Live chat support
You'll find an easy-to-access chat button on the bottom right corner of every page on Dialpad's website. Click on the button to chat with one of Dialpad's support team members and ask any technical questions you might have.
Dialpad Help Center
Want to find the answer yourself? No problem. The Dialpad Help Center is the fastest way to get it.
It has helpful guides, support resources for both users and administrators, as well as thorough FAQs with answers to all your burning Dialpad-related questions. So whether you're trying to port your old business number to your Dialpad account or access your company's call analytics, our Help Center is the easiest place to find out how.
Looking for an AI-powered collaboration platform with amazing tech support?
Check out Dialpad, an intuitively designed solution that makes it easy to do things like make phone calls and change your account settings. Book a demo with our team to see how it works or, take a self-guided interactive tour to play with the app on your own!