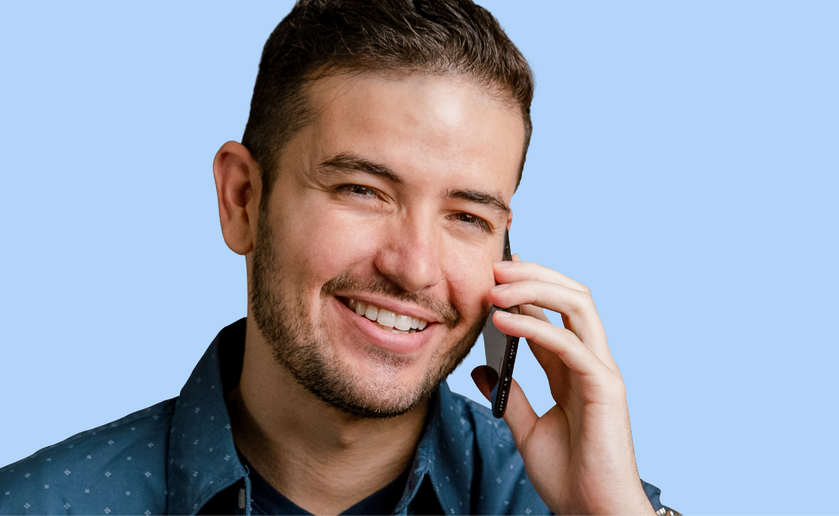 March 30, 2020
When you're sitting side by side with your reps at the office, it's easy enough for them to give you a heads up when they're heading into a call or need a little help. Depending on the acoustics in your office, there's even a good chance you'll hear them struggling before they even need to ask.
But what happens when you suddenly don't have the benefit of being there in person? How do you keep coaching when reps aren't all in the same room? And how do you scale that effort effectively?
If you've found yourself coaching remotely for the first time, we're here to help. Check out some remote coaching tips that can help guide you through this new territory.

#1 Gather up your ramping reps
Every closer needs a little help getting there. And while your newest reps are going to have to practice their pitch with a little trial by fire, it doesn't mean you can't still keep an eye on how it's going.
Having a central place to keep tabs on their activity or even receive alerts when you need to step in, doesn't just save your rep from possibly burning a bridge or sale but gives you a better idea of who requires more direct coaching vs who's ready for primetime.
#2 Scale your efforts & save yourself from burnout
As much as we'd like to think we're built for juggling, real life isn't some circus act. As a manager, your time is already stretched by demands from different areas of the business, not just your direct reps.
If you can find a way to scale your coaching efforts, do it. And whether that means asking more seasoned reps to pitch in or leveraging more modern methods (like automatically pushing recommendations to reps in real-time), you're less likely to feel like you're being stretched too thin. Believe us: your sanity will thank you for it.
#3 Cover your bases (and rep activity) no matter the device
79% of reps use their personal cell phones for calls. Imagine the spike when they're all suddenly working from home.
When you're not in the office, it's much harder to enforce the use of company-issued devices. And you can't coach calls you can't track. That's where the beauty of mobile apps come into play, especially ones that can log activity to your CRM.
Modern cloud-based phone systems can route work calls to any device (or even handle them natively with apps), providing managers the same level of visibility, access, and control over calls on rep's personal devices as that they'd have with calls coming in at the office.
This also means that sensitive information, like prospect or customer details, aren't just out there without any way to reel it back in. Cue your IT manager and a big thumbs up.
#4 Bring it all under one roof for smarter reporting
Absolutely no rep is interested in manual data entry. In fact, there's a very good chance that your reps are doing everything in their power to avoid it.
Trying to change bad habits, especially when you're not all in the same room, can be an almost impossible task…that is, without the right tools working together.
Improved call reporting and being able to integrate your reps' call activity through a coaching platform such as a CRM or sales engagement tool is a huge win for everyone involved. Your reps will love the fact that they no longer have to think about it, and you can weigh in on the best next steps to progress deals when you're all pulling from a single source of truth.
And, as a bonus, your boss (and their boss) will love that CRM adoption is up, data is reliable, and activities are easily trackable.
(P.S. This ebook on an integrated sales tech might be a good read right about now—including insights from partners like Outreach, Clari, Intercom, and Highspot).
#5 Make time for 1:1s with video conferencing
One of the hardest parts of coaching remotely? Not getting that face time with your reps. Sure there's email, text messaging, Slack, even a phone call….but it's just not the same level of connection that you get when you're face to face.
Luckily you can use free video meetings tools like Dialpad to still get the feeling of being in the same room with one another even when you're not.
And with platforms that support either 1:1 meetings or team huddles, everyone feels like they're still getting the time and attention they need from their boss.
The only phone built for sales
Having to go from in-office to anywhere coaching may come with a few bumps along the way. And while you figure out what works for you and your team, having tech that you can count on is going to make that transition that much easier.
With Dialpad Sell, our sales dialer and coaching platform, managers and reps benefit from an all-in-one platform that offers video conferencing, real-time coaching features, and reliable call quality no matter the device.