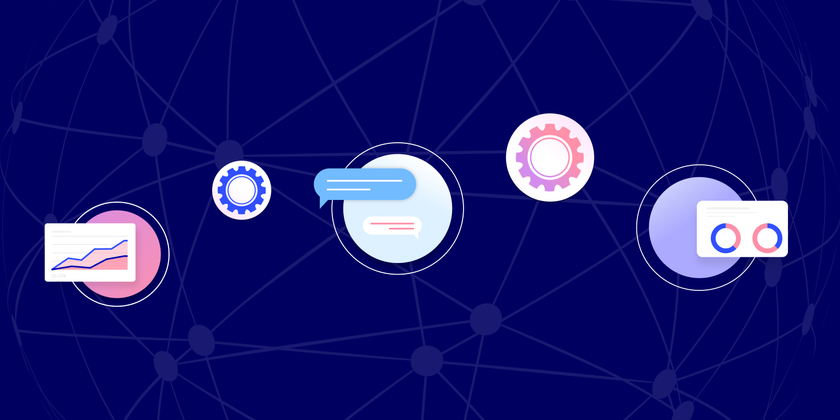 April 05, 2021
Sales enablement is the process of equipping your sales teams with the resources they need to land customers and close deals. These resources might consist of tools, knowledge, content, and key information that will allow them to effectively sell your company's product or service to your target audience.
The following list of highly-rated sales enablement tools will cover their key features, benefits, and average customer ratings to help you get a better picture of why they are essential enablement tools for your sales team.
But first, what is sales enablement software, and why do you need it?

What is Sales Enablement Software?
Sales enablement software refers to platforms and tools that enable sales professionals to sell more effectively. ‌
Presenting timely information to potential customers during a sales call can make or break a deal. Sales enablement tools often include features like internal knowledge bases, which provide vital pieces of information to sales agents during their customer calls. This information can be used as talking points to help agents alleviate customer concerns and close deals.

Sales enablement platforms also give sales professionals access to a wide variety of marketing and sales collateral. Professionals can use these to study their company's offerings more deeply and identify key value propositions that they can emphasize during their calls.

Why Do You Need Sales Enablement Software?
Implementing the right sales enablement tool for your business can empower your customers, marketing and sales teams, and your bottom line. Key benefits include:
Encouraging cross-team collaboration and feedback between sales and marketing teams.
Presenting customers with timely information that addresses their concerns and anticipates their needs.
Providing your sales team with helpful content they can study so they can reference key product details in their customer calls.
What Are the Best Sales Enablement Tools?

Here are nine of the best sales enablement tools, listed alphabetically:
1. Dialpad
2. Docsend
3. HubSpot
4. Highspot
5. Intercom
6. LinkedIn Sales Navigator
7. ProProfs Chat
8. Yesware
9. Zapier
(Note: all ratings below are current as of April 2021)

Dialpad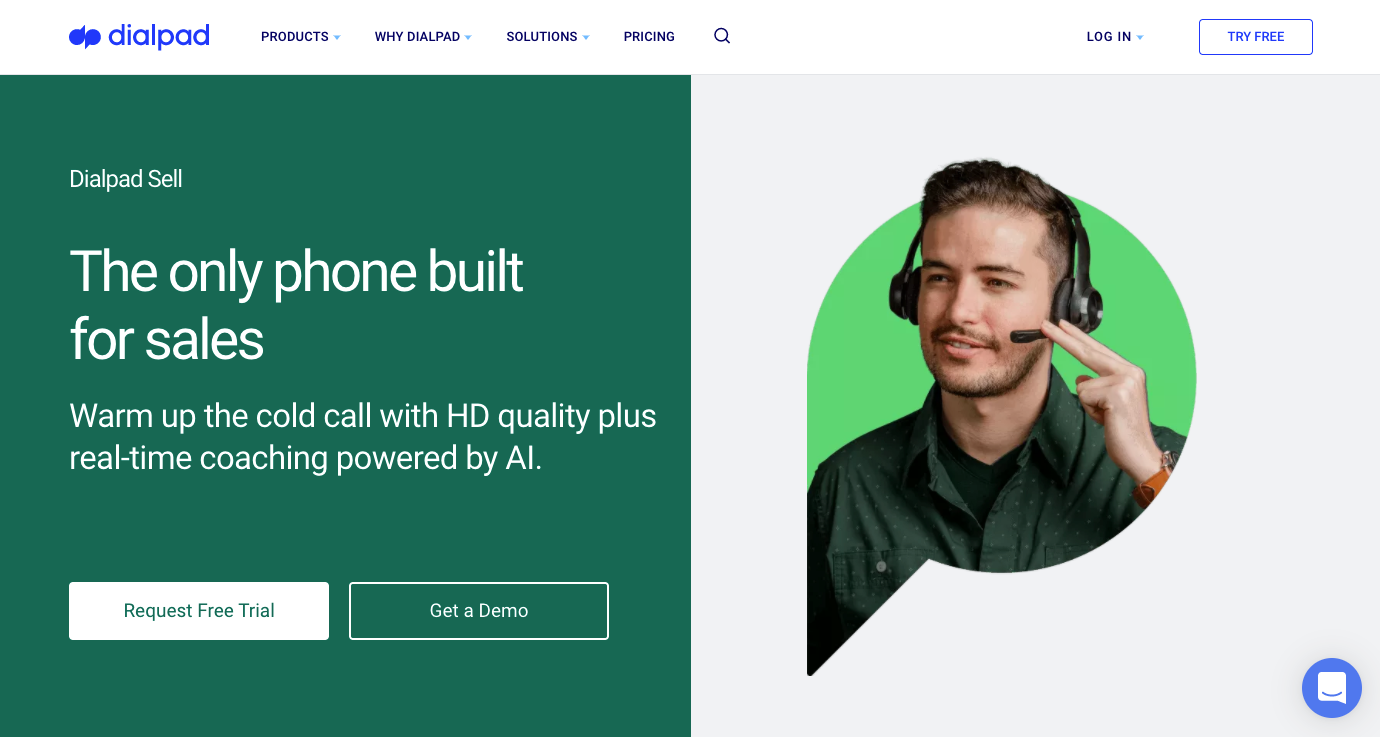 Dialpad Sell offers a business phone system specifically designed with sales professionals in mind. Experience a seamless, multichannel communications platform equipped with video conferencing, dialer, and SMS all in one convenient place.
Aside from integrations with various CRM platforms to help automatically sync your call data, transcripts, and action items, here are some other features that help your sales team work more efficiently:

As your sales team scales, new agents can also take advantage of these features to better understand your business and reduce onboarding times.
Dialpad Reviews
Here's how customers rate Dialpad on various third-party review sites:
Capterra Rating: 4.3/5
G2 Rating: 4.3/5
Trustpilot Rating: 4.6/5
DocSend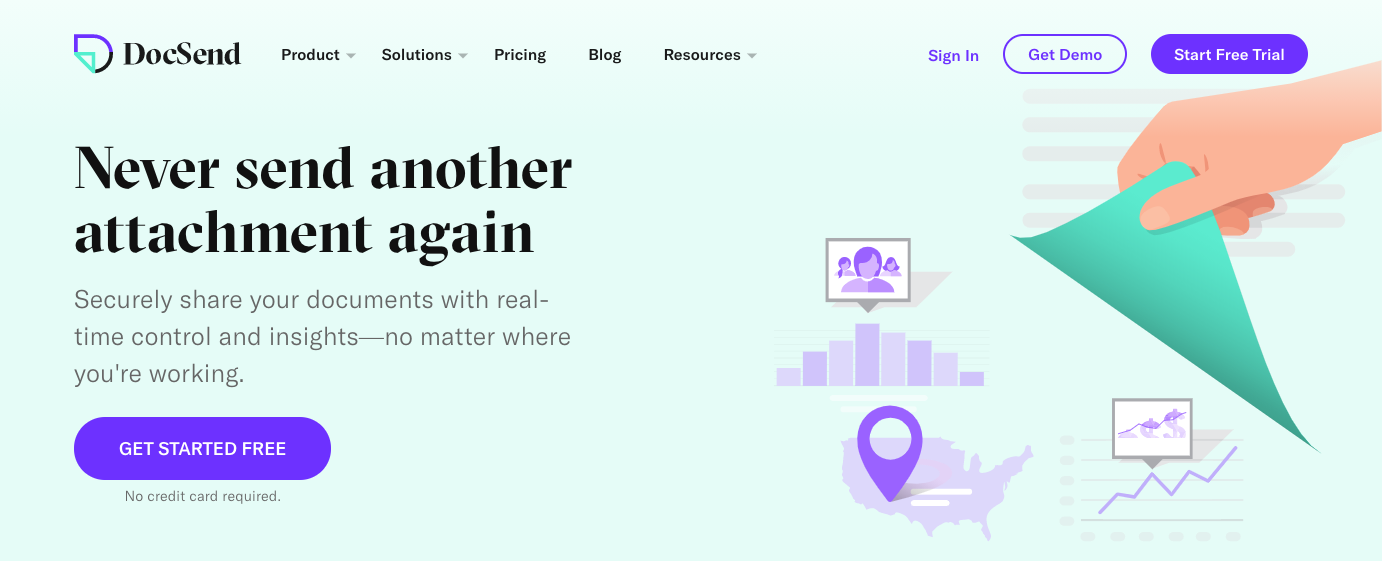 Suppose your team constantly needs to securely share business-critical documents while also receiving real-time feedback on how your customers are engaging with your documents. In that case, DocSend is a useful tool help you achieve this.

DocSend is great for sales teams because you can share sales decks with various potential clients and see who has been viewing and sharing your content. This can allow your sales team to get an idea of who is most interested in what you're offering. ‌
Other use cases for DocSend include:
Board meeting notes
Customer success resources
Fundraising pitch decks
Investor updates
Marketing content
The platform support multiple file types including PDF files and those that work with Keynote, Microsoft Word, Microsoft Powerpoint. You also have the option to share video, audio, images, and spreadsheets as download-only files.
DocSend Reviews
Here's how customers rate DocSend on various third-party review sites:
Capterra Rating: 4.6/5
G2 Rating: 4.7/5
Trustpilot Rating: 3.5/5‌
HubSpot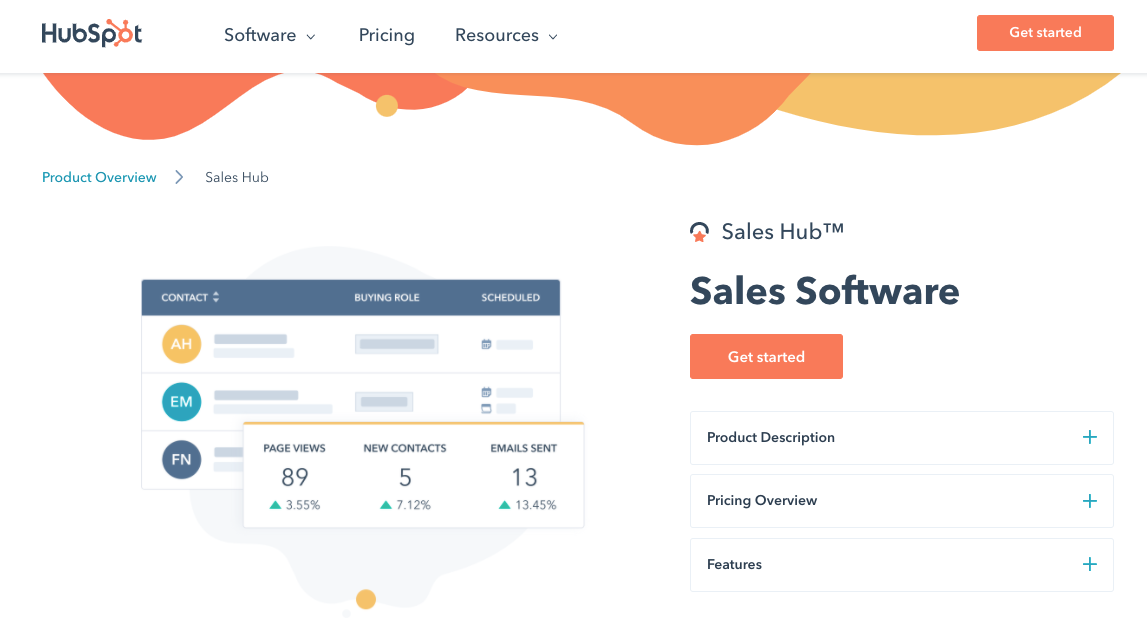 HubSpot's specialty is getting your sales and marketing teams on the same page so that both can assess their cross-team impact and construct their respective deliverables accordingly.
HubSpot's CRM can provide your business with a comprehensive look at your entire sales pipeline — in a clean, easy-to-use visual interface. Marketing teams can also access a wide range of content creation tools, like lead pages and CTAs.
👉Dialpad tip:
Learn more about Dialpad's
native HubSpot's integration
that helps businesses easily synchronize sales data with their call activities, automatically log call data and call transcripts, and more.
HubSpot Reviews
Here's how customers rate HubSpot on various third-party review sites:
Capterra Rating: 4.5/5
G2 Rating: 4.3/5
Trustpilot Rating: 3.0/5
Highspot ‌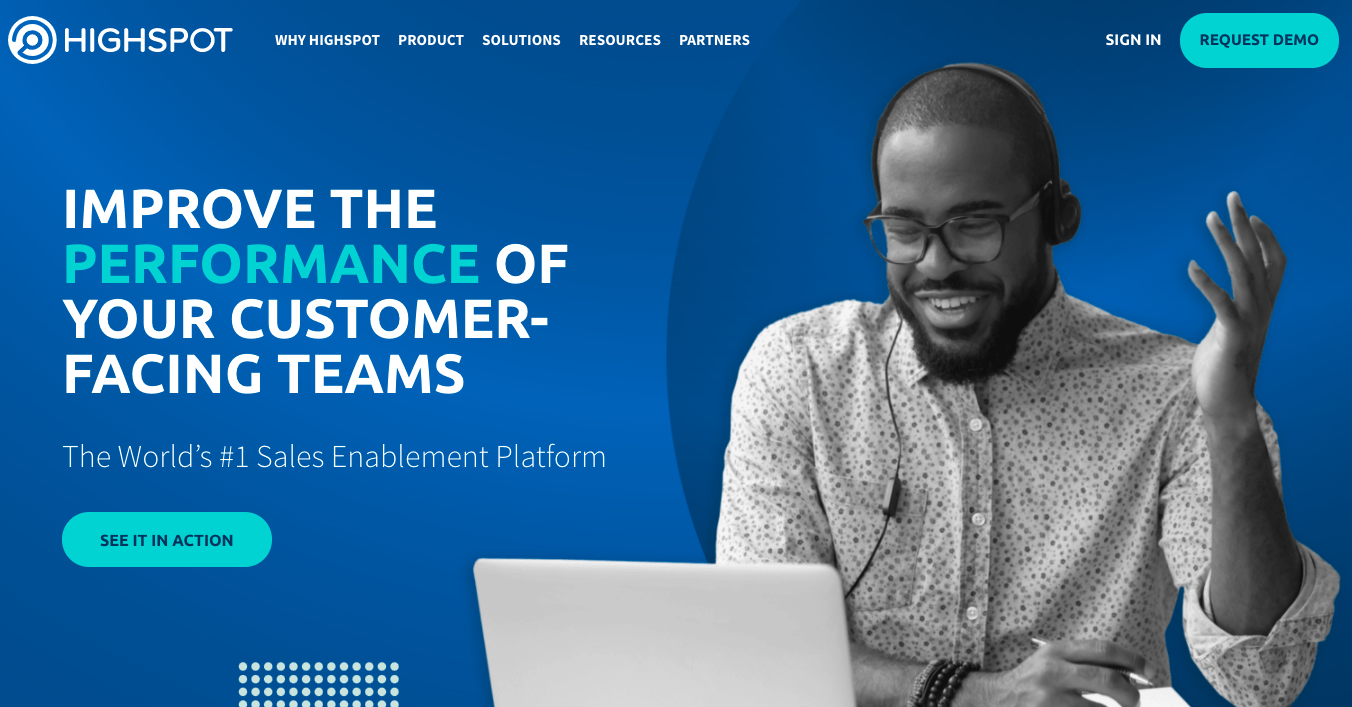 Highspot is a sales enablement platform that allows your sales reps to customize the buyer journey. They can craft a variety of guided experiences and conversations for customers to anticipate their needs and present them with useful and relevant information. The platform integrates with marketing content and other sales tools so that your sales enablement process is as seamless as possible.

Highspot's content management capabilities include three core features:

Intelligent Content Recommendations: AI-powered recommendations help sellers use the most effective content every time.
Sales Analytics: Highspot analytics reveal how sellers use content, identify gaps, and how each piece drives results.
Search Capabilities: Highspot's patented, AI-driven search is optimized for sellers to find what they need without manual tagging.
Highspot Reviews
Here's how customers rate Highspot on various third-party review sites:
Capterra Rating: 4.8/5
G2 Rating: 4.7/5
Trustpilot Rating: N/A
Intercom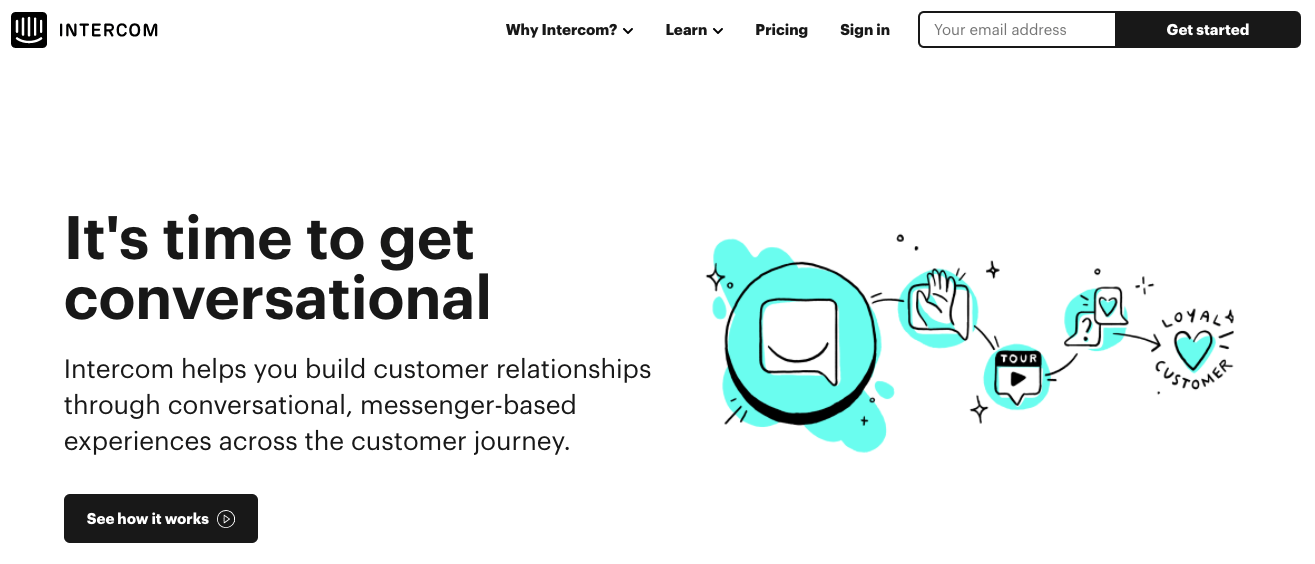 Tech-savvy customers may be comfortable interacting with chatbots and other automated communications systems, which means it may be easier to reach them through a robust live chat system, rather than cold calls and emails. Intercom offers a feature-rich business messenger platform that can help your sales team build relationships through "conversational, messenger-based experiences" on your website.

With Intercom, you can:
Be the one to respond to customer messages — or pass the baton to a chatbot while you follow up later.
Empower customers with fast, self-serve options.
Engage in multichannel communication with customers.
Integrate with more than 250 apps.
Personalize and customize every interaction.
Send outbound messages on your application or website.
A great live chat platform can supercharge your customer experience, particularly if your target audience skews on the younger side.
👉Dialpad tip:
Close deals faster with Dialpad's
Intercom integration
. Make
voice calls
from within an Intercom chat and get your interaction automatically logged in both tools.
Intercom Reviews
Here's how customers rate Intercom on various third-party review sites:
Capterra Rating: 4.5/5
G2 Rating: 4.4/5
Trustpilot Rating: 3.4/5
LinkedIn Sales Navigator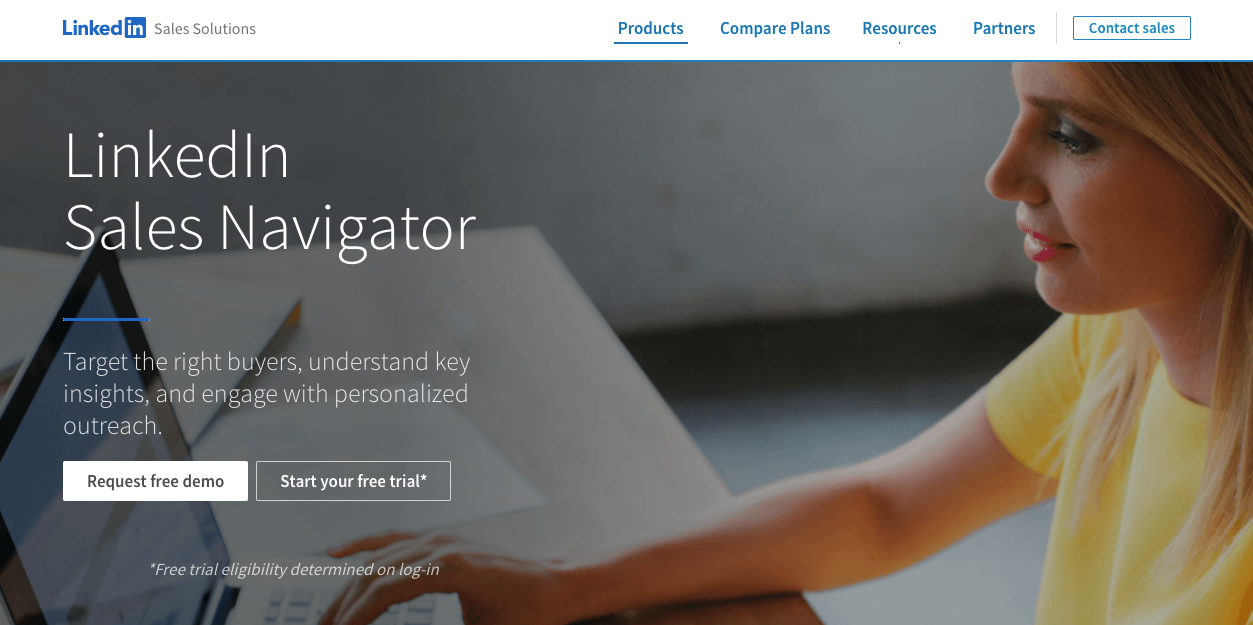 LinkedIn offers a flagship sales enablement platform that enables sales teams to take full advantage of LinkedIn as "a platform for digital selling." LinkedIn Sales Navigator's strengths lie in the effective targeting of prospects, personalized outreach, and sales intelligence capabilities. The platform's key features include:

Advanced Lead and Company Search: This is a critical search feature for prospecting, as it delivers to you only the most relevant prospects when you search the platform so that you can discover the right people and companies for your business.
CRM Integration: Autolog your leads, the accounts you are selling to, and other Sales Navigator activity to a CRM with a single click.
Lead Recommendations: Discover potential customers and prospects with customized suggestions.
Real-time Sales Updates: Gain access to powerful insights on your accounts and leads—for example, job changes.
The one downside to LinkedIn Sales Navigator is that it largely relies on data from its platform, and is less limited in its abilities to harness data and insights from multiple sources. That being said, LinkedIn is a minefield of valuable data. Depending on the nature of your business, it might be worth considering a LinkedIn-heavy approach to your prospecting efforts.
LinkedIn Sales Navigator Reviews
Here's how customers rate LinkedIn Sales Navigator:
Capterra Rating: N/A
G2 Rating: 4.2/5
Trustpilot Rating: N/A‌
ProProfs Chat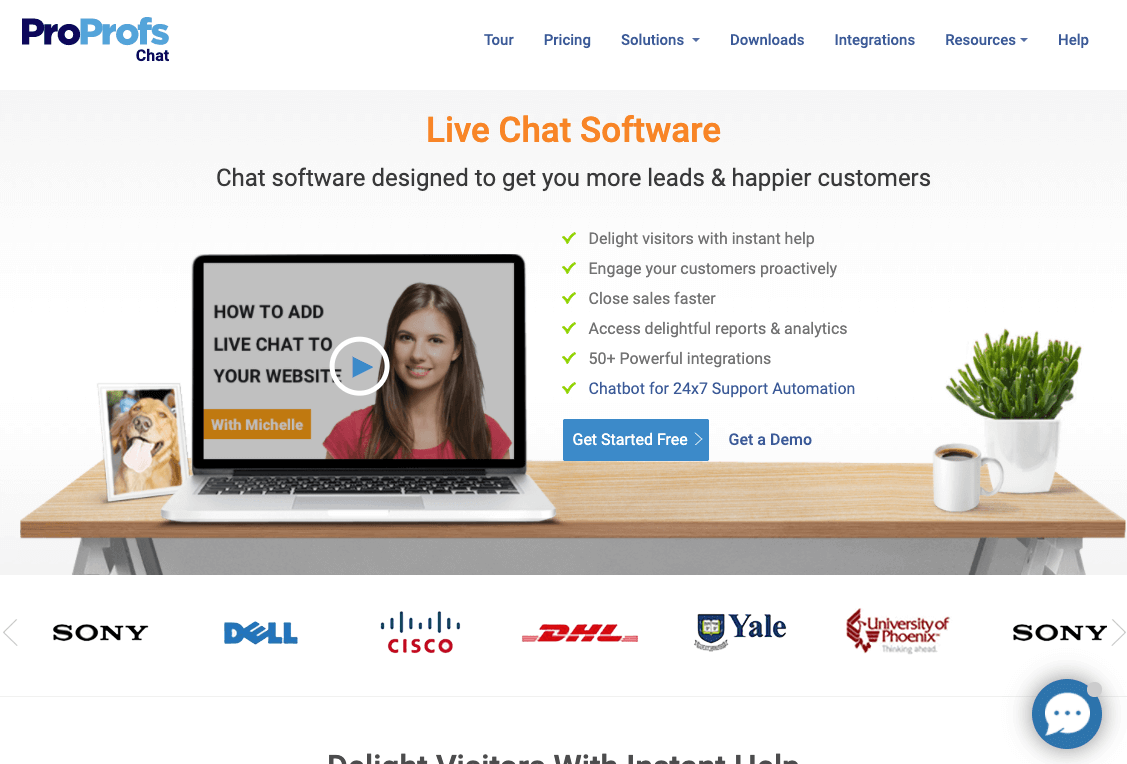 With ProProfs Chat, your sales team can provide instant help to capture leads and convert customers in real-time. Their live chat software can help you understand customer pain points and close deals faster than before. It also allows you to automate sales and product requests with the help of its chatbot feature.
You integrate the software with other sales tools such as your preferred CRM, email marketing tool, analytics, and others to help you set up your sales suite hassle-free. You can also track how leads interact with your website to provide them with a personalized chat greeting message, enabling your team to proactively approach potential customers and identify more opportunities for converting them.

ProProfs Chat Reviews
Here's how customers have rated ProProfs Chat on third-party review websites:
Capterra Rating: 4.8/5
G2 Rating: 4.5/5
Trustpilot Rating: 4.1/5
Yesware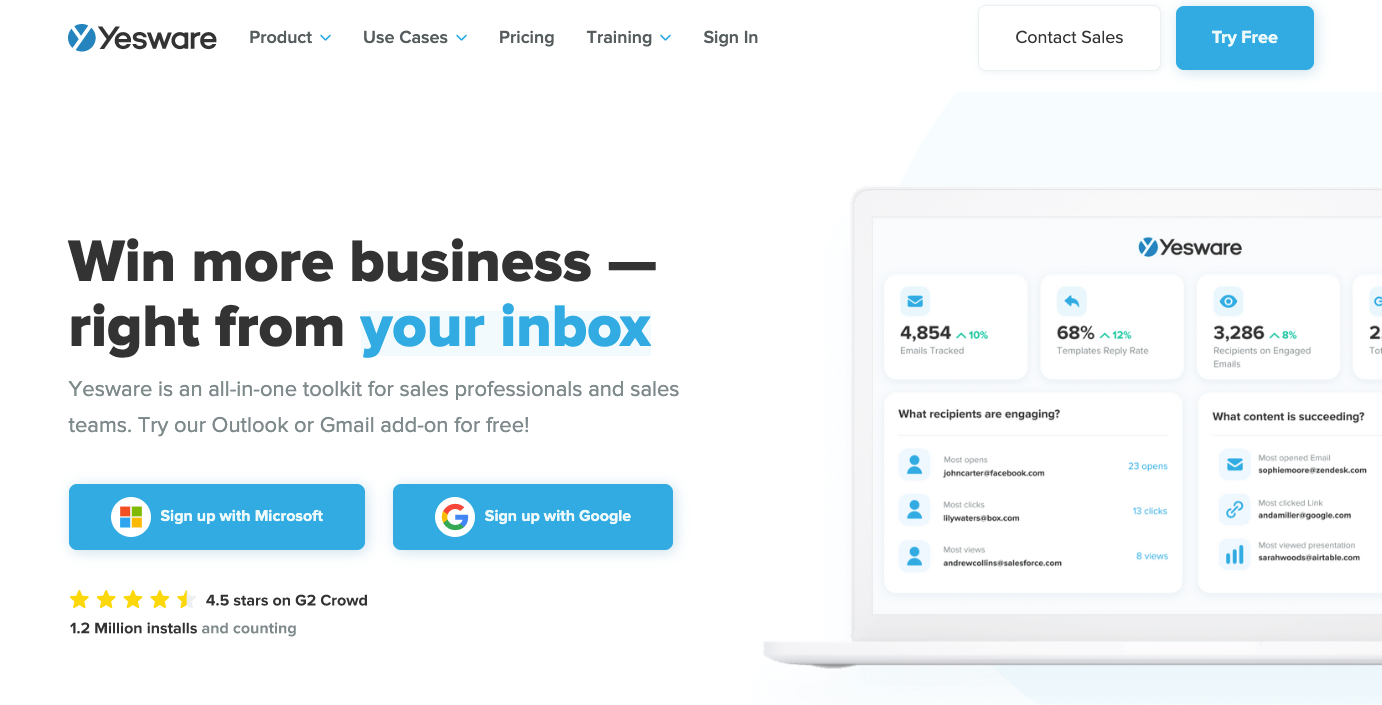 Yesware is a popular sales productivity platform, known for its ability to help sales teams deliver on effective prospecting campaigns and email outreach programs. With Yesware, you can build custom email campaigns and auto-schedule them well in advance. Key features include:‌
Auto-pilot Follow-ups: Yesware automatically sends a reminder to your inbox after every campaign launch notifying you when it's time to follow up with a prospective via phone, email, or LinkedIn. You can also auto-schedule follow-up emails and access their wide range of email templates to construct follow-up messages.
Campaign Analytics: After you launch your campaign, you can see who is opening and viewing your emails, responding, and scheduling meetings. Yesware provides data-driven insight into what your prospective clients and customers are looking for so that you can anticipate their needs and personalize future touches accordingly. Using analytics to drive your campaigns can help your sales team increase their connect rates and close deals.
Multichannel, Multi-touch Email Campaigns: Customize your outreach emails to any prospective client or customer. You can select from several "touch-types," which are basically methods of contact. Touch-types include automated emails, manual emails, phone call reminders, and LinkedIn InMail messages. You can also auto-schedule each touch to increase the likelihood of getting a response from prospects.
Yesware is a comprehensive and convenient platform that can be a great investment if your business relies on an email-heavy approach to sales and marketing.
Yesware Reviews
Here's how customers rate Yesware on various third-party review sites:
Capterra Rating: 4.3/5
G2 Rating: 4.4/5
Trustpilot Rating: 3.5/5‌
Zapier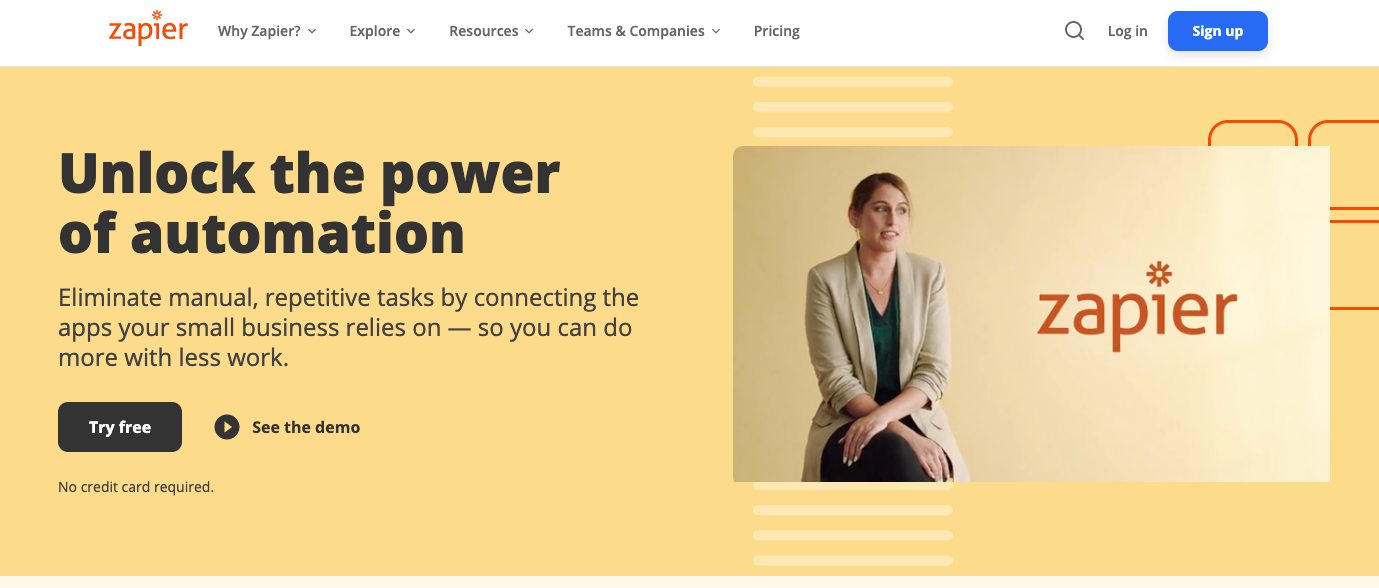 Automate away the repetitive stuff — think data entry and other forms of busywork — so that your sales teams can focus on what's important: connecting with prospective customers and closing more deals effectively.

Zapier allows users to build workflows connecting their favorite day-to-day applications, including Slack, Quickbooks, Google Sheets, Google Docs, Facebook Lead Ads, and many, many more. There are over 3,000 apps that you can work with on the Zapier platform. And the best part is that you don't need any developer knowledge to build a productive, time-efficient workflow.
👉Dialpad tip:
Learn more about how to utilize the
Zapier integration
with Dialpad to automate repetitive tasks and find opportunities to help improve your sales team's productivity.
Zapier Reviews
Here's how customers rate Zapier on various third-party review sites:
Capterra Rating: 4.7/5
G2 Rating: 4.5/5
Trustpilot Rating: 2.5/5
Equip Your Sales Team With The Best Tools
Sales professionals are responsible for following leads, honing in on prospects, staying up-to-date on the product or service they're selling, and closing deals. By empowering them with the right suite of sales enablement tools, you end up with a powerful sales team, happy customers, and growth in your bottom line.

If taking calls is an integral part of your business, learn more about how Dialpad works to empower your sales team and start your free 14-day trial.