Back to Blog
How to safely allow employees to use their personal cell phones for work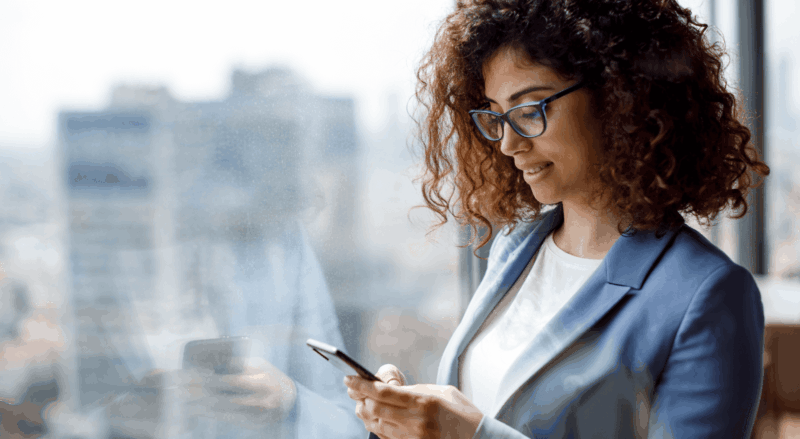 Prior to the COVID-19 pandemic, 75% of employees in the U.S. used their personal cell phones for work, with as many as 65% actually giving out personal cell phone numbers to customers. It's safe to assume that percentage has increased since most people began working from home.
With most employers either providing phones at work or offering a separate mobile device for work purposes, why is the use of personal cell phones for business still so prevalent across industries and company sizes? The answer is simple—because it's just easier. Humans prefer pleasant experiences, and what's more pleasant than the instant gratification of getting something done for work on the device you already reach for dozens of times a day?
All of this has led to the age of BYOD (bring your own device). The good news is that people prefer to work smarter and leverage mobile devices wherever possible, which can lead to more productivity. The bad news is that the potential harm to businesses caused by employee personal cell phone usage often outweighs the benefits of increased employee productivity.
The real dangers of employee personal cell phone use for work
The primary business risk associated with employee personal cell phone use involves data. A security breach not only compromises the reputation of your business to new and existing customers, but it can also expose litigation, government actions, and civil penalties. Up to 40% of organizations that experience a security breach, do so as a result of lost or stolen equipment. So having a way to control what gets access on a device after it's stolen is critical to data protection.
Behavioral risks are also major threats to a business as employees leverage personal devices for work. Studies show employees can often befriend prospects and customers via their personal cell phone numbers, potentially taking business away from the company with them when they leave. This again emphasizes the importance of employers having access to business contacts and conversations on a personal device during someone's tenure at a company.
How employers can adapt to the BYOD age
Today, employers can allow employees to use their personal devices for work, without worrying about threats to their business. Softphone apps that run on a personal device are like an entire business phone system in your employees' pockets. They allow for the ease of use and mobility offered by a personal cell phone, but with the capabilities and security provided by a desk phone that's hard-wired at an office. Employers love them because of the security and content control, while employees love them because they get a business phone number on their personal cell phones—making it easy to keep personal and business communications separate even though they're happening on the same device.
Business communications security starts with the right data backup. Cloud-based data storage is ideal for keeping all necessary information safely secured, with automated redundancy and failover measures tested daily, and even physical server storage to prevent failure, data loss, and provide interception protection. So if an employee ever loses their device or leaves the company, the employer has access to all of the contact data, communication, and account information. Your employees' carrier network likely doesn't offer this kind of security and accessibility to company data.
In fact, an employer's best bet is a mobile-first collaboration platform or business phone system powered by WebRTC. WebRTC (web real-time communications) is an open-sourced project that merges the two worlds of VoIP (Voice Over IP) and web. This technology allows conversations via voice or video calls, and screen sharing with fewer interruptions, and can run on an application without a browser. WebRTC is key to full business communication encryption.
Remote work isn't going anywhere, which makes the prevalence of BYOD even greater. Understanding the complexities involved for both employers and employees, as well as the best solutions to solve the issues will put your business in the best position to succeed in the new normal of work.
Discover how Dialpad's AI-powered collaboration platform puts your business' and conversations' security first.