🎉 It's that time again! Let's take a closer look at the latest batch of features released on the Dialpad platform in June:
Dialpad Channels

Dialpad Sidebar

Screen sharing on phone calls

Unifying video meetings inside Dialpad
Dialpad lets you communicate exactly how you prefer with more options for sharing + collaboration
Dialpad Channels
Channels is a topic-based messaging function within the Dialpad app that lets you organize conversations by topic and opens up lines of communication using chat or voice. Ideal for larger group interactions, Channels can eliminate traditional productivity roadblocks like email overload, long meetings, and crowded calendars: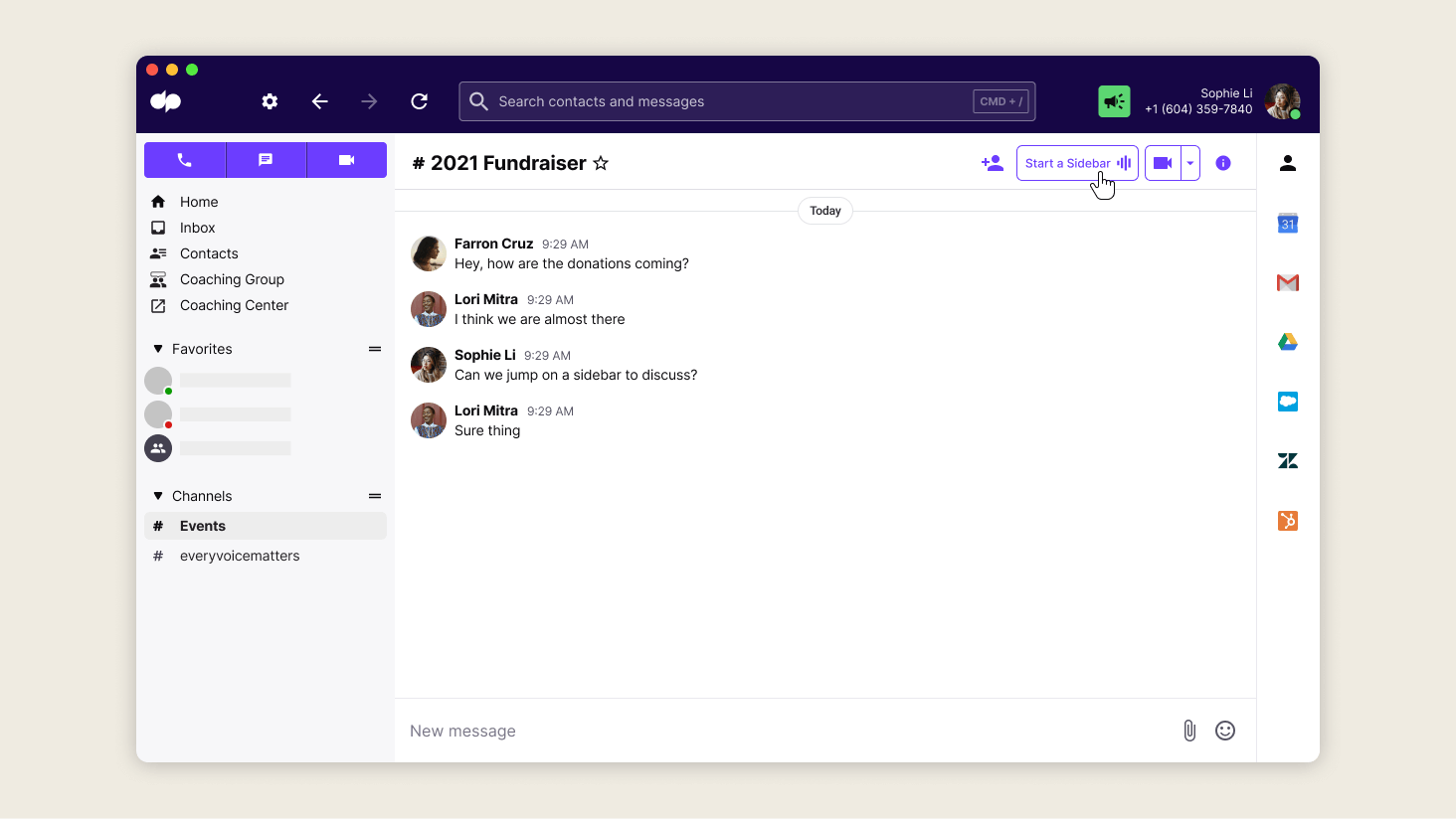 With more companies retaining remote workforces, the in-office shoulder tap or walk-and-talk is being replaced by a 30 minute meeting next Thursday, because that was the only available time. By the time the meeting rolls around, the scope of the request has likely changed or been resolved.
With Channels, you can communicate internally with your team around a topic, not a personnel group. There are no caps on members per channel, so it's ideal for large company announcements as well as 1-on-1 chats.

Dialpad Sidebar
Unique to Channels is a feature called Dialpad Sidebar, which is an always-on audio "room" that's automatically assigned to each channel upon creation: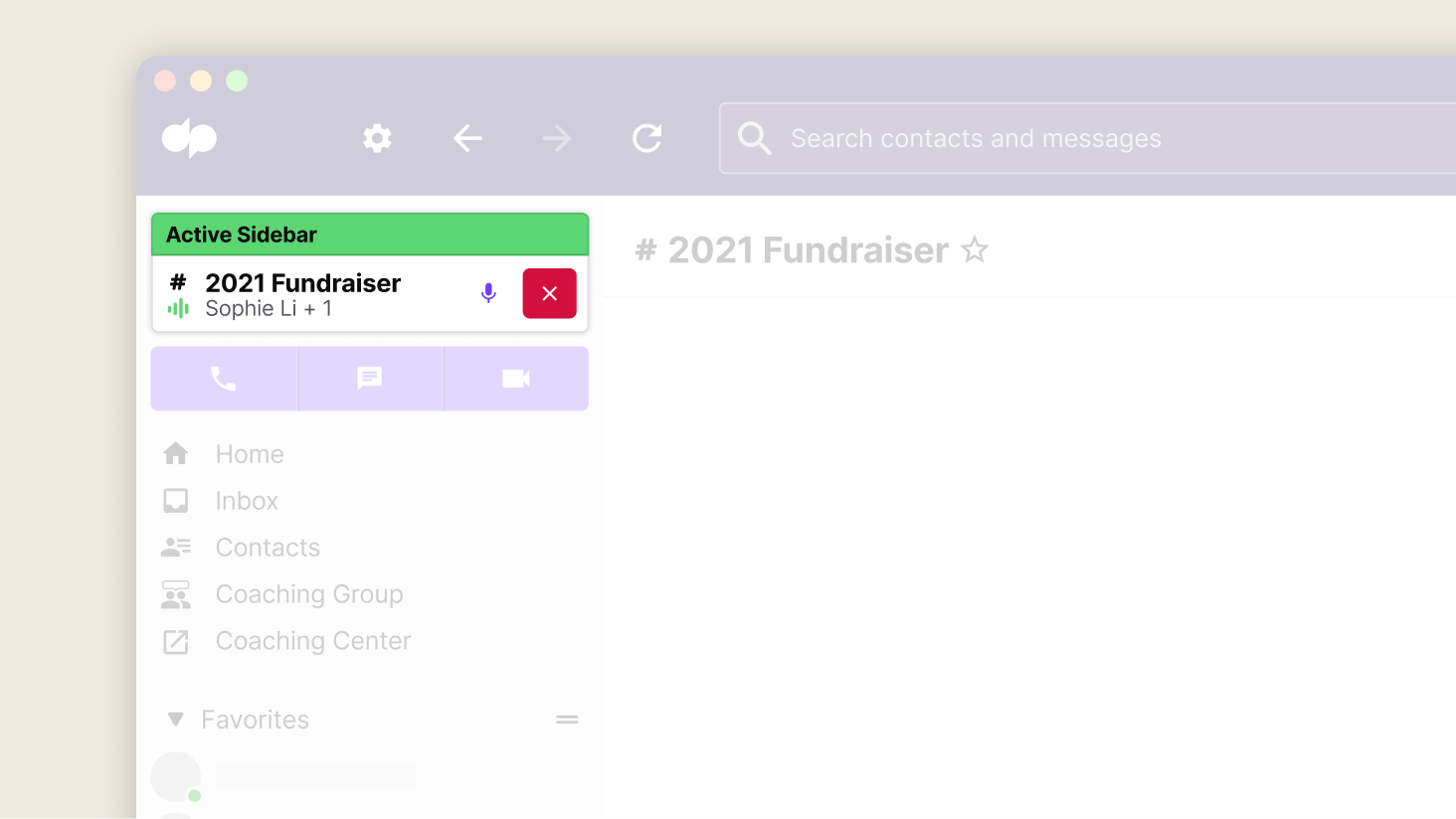 The trend of drop-in audio room technology has been growing in the consumer space, with apps like Clubhouse and Discord leading the way, joined recently by Facebook. With Dialpad's voice innovation capabilities, combined with our nimble release process, we're able to bring this trend to the business communication landscape with Sidebars.
When you create a new channel, a Sidebar is automatically created as well, which you can access just above the chat log. So, next time you just need to "take something offline" or have a sidebar, you can jump into one of these rooms to talk as opposed to setting up a meeting down the road. This will help your team to quickly resolve issues and provide a common area to talk about specific topics.
Screen sharing while on a Dialpad call
Using Dialpad on your phone? You can now share your screen on phone calls, meaning there's no need to set an official meeting or jump onto a conference call to quickly resolve issues, collaborate on projects, or do virtual walkthroughs.
Just click the "share your screen" button on the call control bar while on a Dialpad call:


Just like our internal and external SMS/MMS capabilities, screen sharing is accessible to both internal and external call participants. Non-Dialpad users on the call will be sent a link via SMS that'll open up a browser window showing the current screencast—no need to download apps or log in anywhere!
If you have a Dialpad account, the screen share will automatically show up in your Dialpad app window.
Video meetings inside Dialpad
Conversations over messaging or channels are ideal for times when you need to exchange information, but don't require an immediate response. But what if something is urgent or needs face-to-face collaboration between a group of people?
Now, you can quickly initiate or join a video meeting directly inside Dialpad. Just click on the video camera button in any direct message, group message, or channel and it'll prompt others to join the meeting: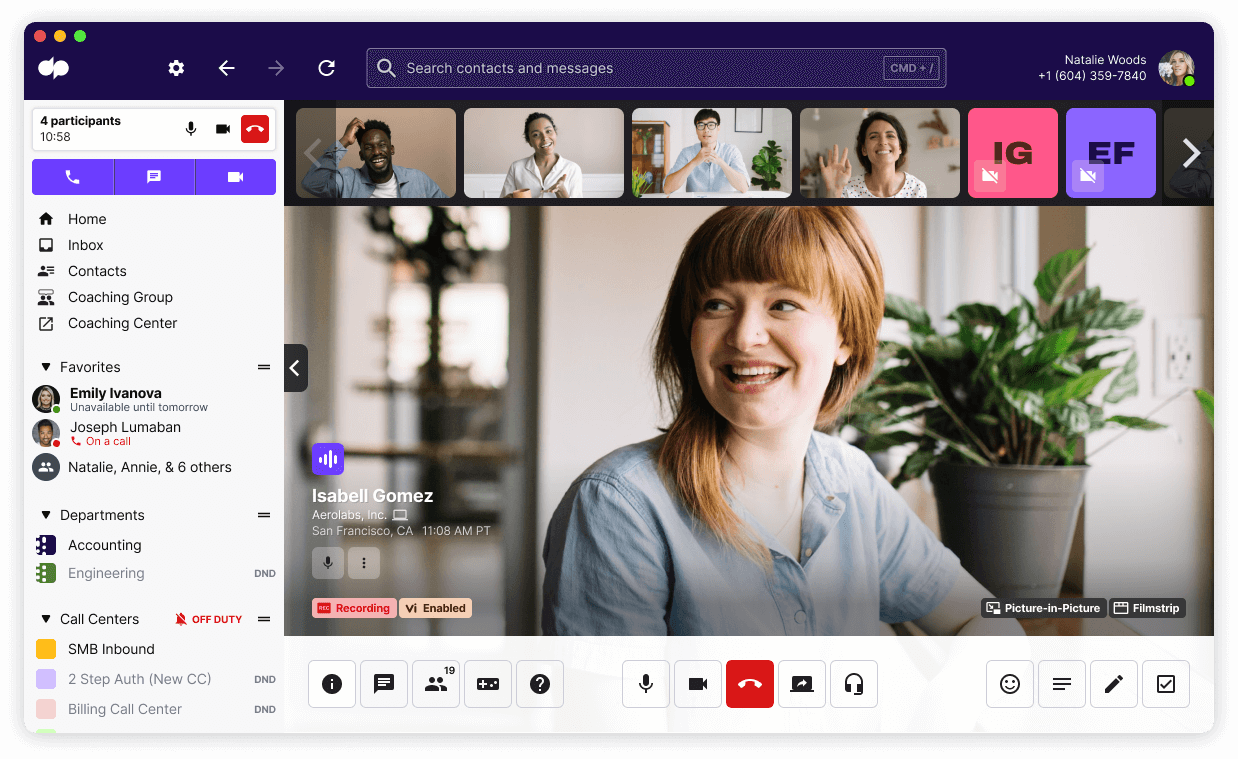 Because we offer this as a native experience, you'll no longer need to toggle between tabs or windows! You can switch to full-screen or freely move around in the app—the video feed always sits on top, allowing you to respond to messages and multitask with ease.
Need to take an important phone call? Not a problem—Dialpad will automatically mute you in the meeting to avoid disrupting the other participants in the group. They'll just see an alert that you had to step away for a call.
Video meetings is now available for all Dialpad customers!
Take Dialpad for a spin
Sign up for a 14-day free trial to get phone calls, video meetings, and instant + SMS/MMS messaging in one place. It takes just a few minutes to get started, and you'll be set up with a virtual phone number too!