Conference Call
With Dialpad, regardless of where you are, you can launch conference calls from any device at any time. With more than 50 international access numbers, the world is now your office—without having to worry about the long distance charges.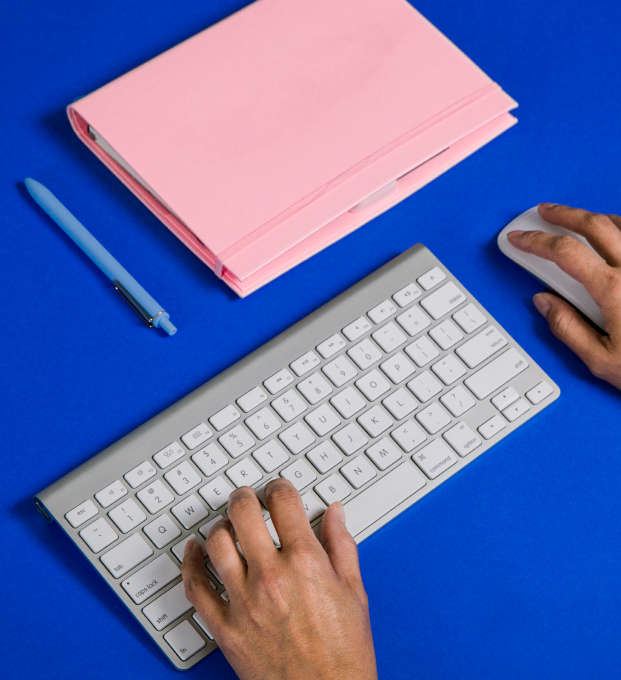 Increase Productivity by Unifying Your Team
How many times have you been frustrated by a lack of progress during a lengthy, text-based conversation in SMS, instant messaging, or email? Stop spinning your wheels, and start doing work that matters--- get everyone on the same page by launching a quick Conference Call. Share screens and ideas to identify roadblocks and discuss solutions.
Conference Call on Your PC, Laptop, or Cell Phone
Work from anywhere isn't just a tagline at Dialpad, it's a commitment. That's why we offer an easier way to start and join a Conference Call from anywhere.

Why opt for cloud-based conference calling over the traditional dial-in with your desktop phone? For starters, you're probably receiving your conference invitation on your computer anyway (like in an email). So if all your conference info is already on your computer, why add another device in the mix? Wouldn't it be easier if you could just click on your invitation and join your conference automatically? It's that simple. You launch a Conference Call in seconds, and all of your conference info is stored in one place. And since the conference calls are cloud-based, they're accessible from your office PC, laptop, or cell phone.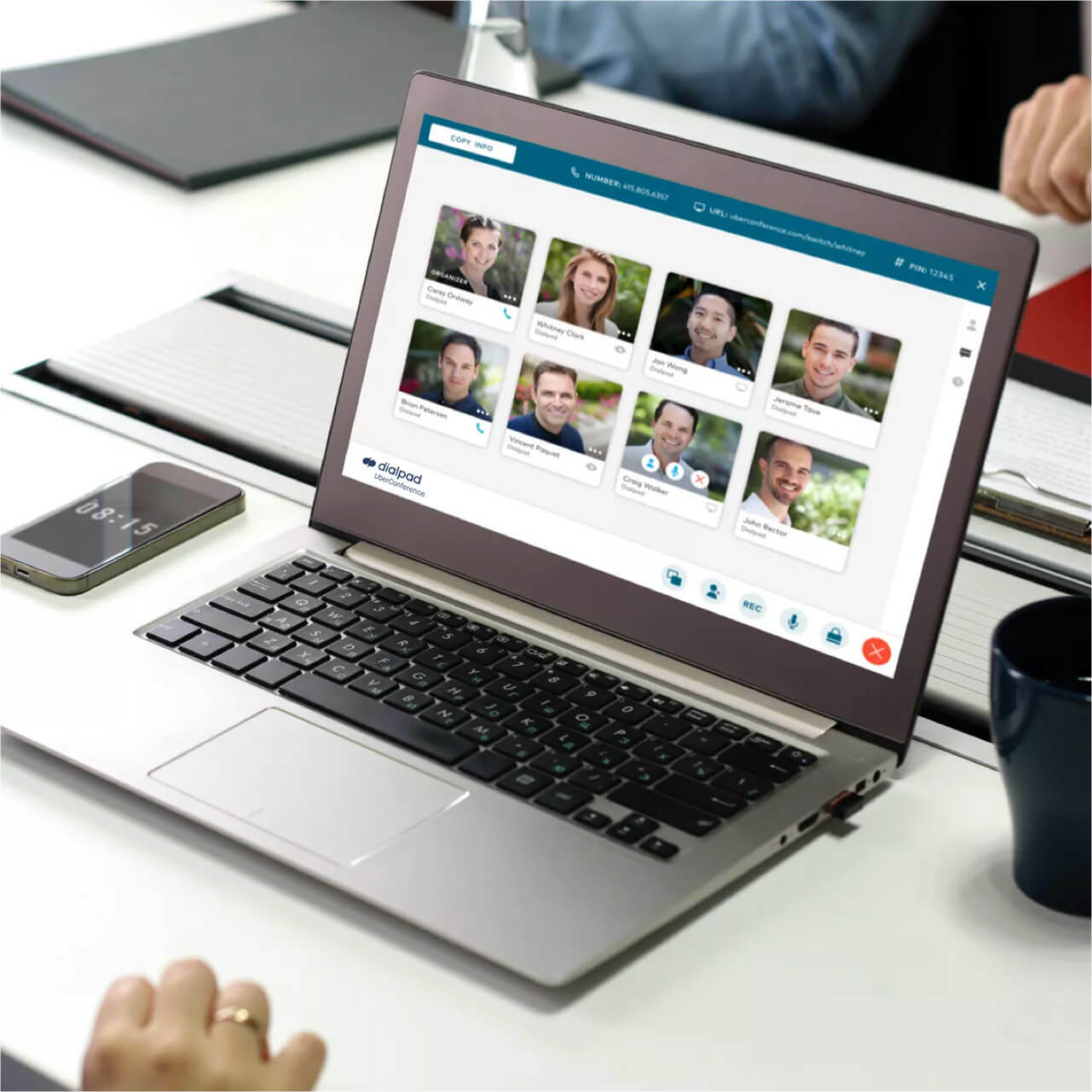 Secure Conference Calling Without the PINs
Dialpad provides secure conferencing without the need for PINs. Everything on the backend is encrypted and stored on the Google Cloud Platform, in multiple data storage facilities worldwide. We offer a number of conference privacy options, including the ability to:
Evict participants
Lock your conference call
Place callers on hold until the organizer joins
See when participants are waiting on your line
Your conference invite will include all the info your participants need to join the meeting, either over the web or on the phone.
How to Use Conference Calling in Dialpad
Dialpad gives you the ability to seamlessly start and join your meetings from anywhere, launching a Conference Call straight from your Dialpad desktop app.

Let's take a look at how you can launch a conference from Chrome:
On your active dashboard, click on Start Conference
Connect your audio through your phone or your computer (Chrome offers HD quality audio)
If you connect through your computer, select the mic/speaker you want to use (in cases where you have more than one)

And that's it. You're now connected to your conference through the web. To add participants, just click on the Add Participant icon in your bottom navigation menu to pull up your invite window.
Frequently Asked Questions
How do I start a Conference Call?
Launch a Conference Call straight from Dialpad by either selecting Dialpad Meetings from your drop-down menu or selecting it from within a message field. If you are in a group chat, you will see a Dialpad Meetings button in place of the drop-down menu—simply click that.
How do I join a conference as the organizer?
As the conference organizer (i.e. host), you can join a conference by either: Clicking on Join on the conference card invite within Dialpad or clicking on Start from your profile drop-down in Dialpad.
How do I join a conference from Dialpad as a participant?
Click Join on your conference card within your chat. The call is placed through Dialpad. A new window will launch with the active conference screen.
How do I join a conference from outside Dialpad?
The recipient will receive a text message with the conference information in it, including: the URL, the dial-in, and the PIN # (if required).
How do I leave a Conference Call?
When it's time to leave a conference you've hosted or joined, simply hang up the call from either Dialpad or Dialpad Meetings to automatically close out your browser tab or Chrome app.
What is the difference between the standalone version of Dialpad Meetings and the integration in Dialpad?
The biggest difference between the two is that Dialpad Meetings functionality within Dialpad is limited to its basic features. Administrative Dialpad Meetings features must be accessed within Dialpad Meetings.
Do you need an Dialpad Meetings account to use conference calling in Dialpad?
Yes. However, Dialpad will automatically create a free account for you when you launch a Conference Call.