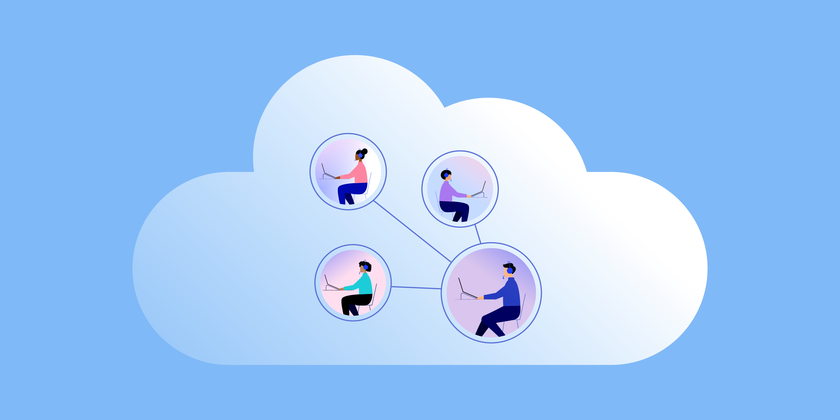 March 15, 2021
It's time to move your call center to the cloud. Your team is prepared, you've looked into all the benefits of using Dialpad for call centers, and you're ready to start benefiting from a robust, flexible platform with Dialpad Ai boosting your agents and providing key insights. Only one question remains: "how do I start?"
Well, wonder no more, because we're here to help you set up your contact center. Dialpad offers a webinar to give you everything you need to get started. While some call centers can take time to get ready and scale, with Dialpad, you'll be ready in a matter of minutes.
This 15-minute webinar will walk you through what you need to know and do to get started with Dialpad Ai Contact Center. When you're done, you'll know exactly how to get started and what you need to do to have your call center up and running in two short minutes.
What will you see in our webinar?
Adding Numbers
The first thing your call center needs is phone numbers users can call into. With Dialpad, it's easy to set up phone and fax numbers within seconds so you're never out of reach.
Adding Agents & Admins
Of course, no call center is complete without agents to manage it. Adding agents and admins is easy to do, as you'll soon learn.
Want to make an agent an admin or supervisor?
Do you need to adjust their skill levels so they can handle tougher issues
We'll show you how simple and intuitive the controls are, so you can do all that and more.

Business Hours & Call Routing
No matter how dedicated your call center agents are, they still need time to rest. That's why you can set your business hours. We'll show you how to adjust your hours so you can take calls 24/7 or only during specific hours, including time zones and holiday hours.
When customers call, you'll also want to make sure they're routed to the right agent. The webinar will demonstrate how you can select routing options to direct calls to agents and the multiple ways you can determine who receives what call.
Call Center Dashboard
Once your call center is set up, you'll want to be able to see how it's performing. In the webinar, you'll see how simple and intuitive our call center dashboard is, as well as the variety of deep analytics and metrics it provides.
Dialpad Ai
With Dialpad, you can add the power of artificial intelligence to your contact centers to empower your team. Dialpad Ai Contact Center uses artificial intelligence to support calls in real time. We'll show you how you can utilize Dialpad Ai and ensure your agents are getting the most out of the AI-powered support it enables.
Watch Now
Even with all these features and tools, setting up your call center with Dialpad only takes a few minutes. Once you're set up, it's easy to add agents and admins, manage your settings, check your analytics, and provide your team with support and Dialpad Ai-enabled insights.
If you're interested in seeing how Dialpad Ai Contact Center works and how easy it is to get started, take a look at our webinar, and you'll be able to start your call center off right.