Customer Stories
See how this university's sysadmin star migrated the team to a new phone system and call center—way ahead of schedule
Meet Anthony Guerrero, system administrator (aka. sysadmin) extraordinaire for LA Pacific U, a post-secondary institution with about 3,200 students and about 300 staff (split 50/50 between staff and adjunct teaching faculty.)
And something that's pretty cool about this school? It's fully online.
As a sysadmin on the IT team, Anthony's tasked with everything from being the main support person for the network and applications that the university's staff uses, to maintaining the phone system.
And oh, there's the call center too.
An IT team's worst (well, almost worst) nightmare
First off, we should emphasize that switching to new phone and call center systems is no mean feat, and it's definitely not something you'd undertake lightly. But the issues that were coming up with LAPU's previous call center and phone system just left them no choice.

"The old system's automated routing was not working well—it was trying to find agents and couldn't, and just not routing calls right. We couldn't even get basic analytics."
Anthony Guerrero
|
System Administrator
"The enrollment department folks are the real Dialpad power users. They're the main call center, in a sense, and they're in charge of recruiting new students, calling leads, and documenting everything."
Anthony Guerrero
|
System Administrator
From platform quality issues, to system outages and network problems, to really poor customer support, it just got to the point where the team knew they needed to switch. (Even at the cost of prematurely ending their contract with the previous provider—we can't give you the exact numbers, but let's say it was in the six-figure range.)
"It was just that bad," says Anthony. "We weren't able to do basic work."
Making a wish(list)
As they were looking through VoIP solution for schools, one of the biggest things that Anthony and LAPU wanted was texting. Hold up, why would a school need to text? Great question.
Turns out, all new LAPU students get assigned a Student Success Coach. These counsellors are constantly in touch with them about assignments, how they're finding the transition to the university, and any other questions that these new students might have. And how do students prefer to communicate? You guessed it: over text.
And for LAPU's Success Coaches, texting students about the latest school news is as easy as typing up a message and sending it to a phone number or saved contact in the Dialpad app. And that's it, it gets sent as an SMS: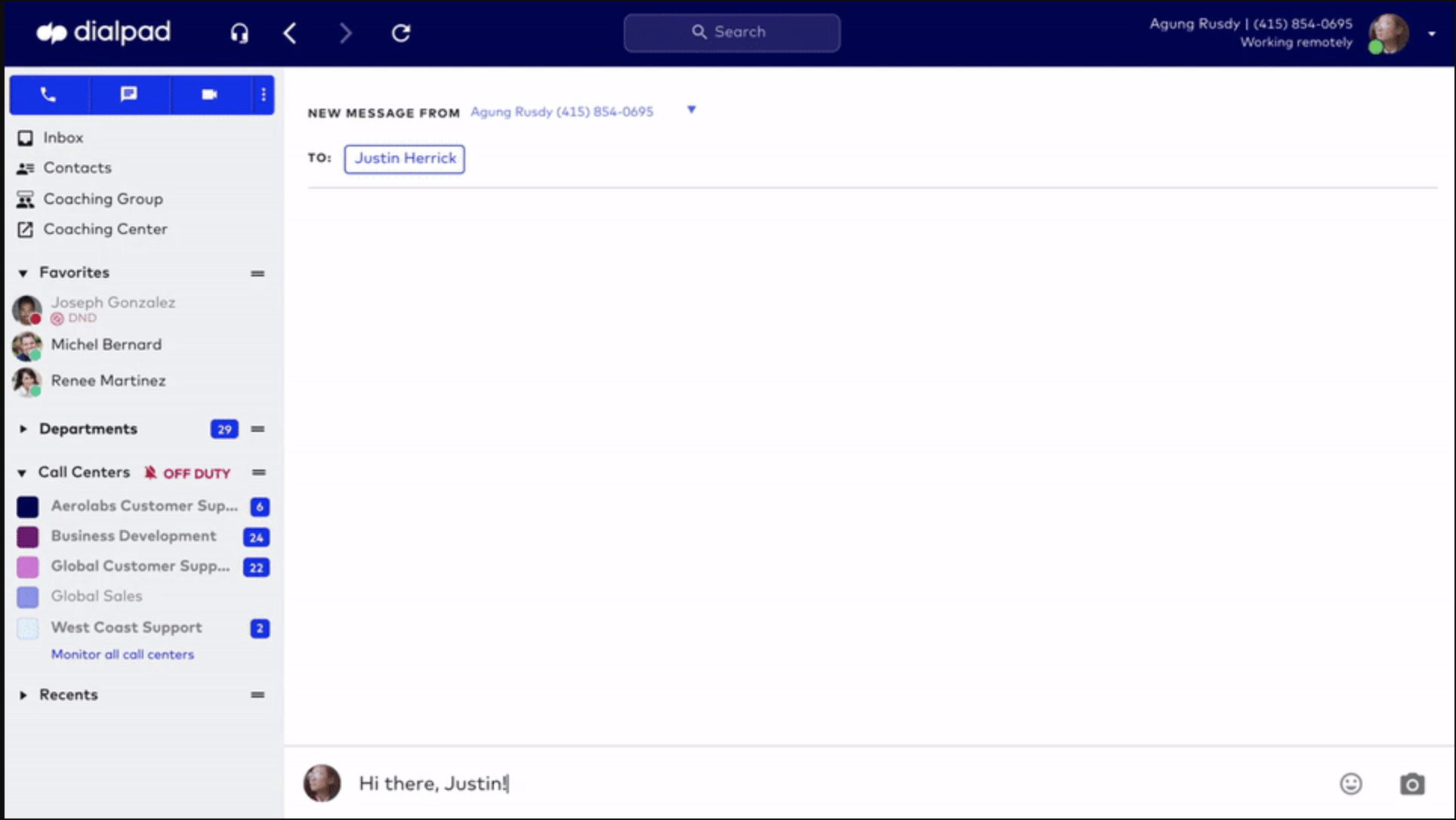 "I was ready to go live a week before the date"

Once the team made the decision to move to Dialpad, Anthony didn't exactly have a lot of time to make things happen.
He had two weeks to configure everything to go live—for three different departments and over 70 users. No pressure, right?

"Actually there really was no pressure. I was ready to go live with Dialpad a whole week before the date, even with configuring the routing and call center and everything."
Anthony Guerrero
|
System Administrator
(Okay, we know that we're always talking about how user-friendliness is one of the biggest perks of Dialpad, but this is the type of feedback from our amazing customers that really makes our unicorns fly. Love it.)
"Once we went live with Dialpad, it just worked on Day 1"
So, the moment of truth for any IT team: Day 1. It's the day you prepare strenuously for (for weeks at least) and lose sleep over. You've made multiple contingency plans, one for each of those "just in case" scenarios where something breaks because it wasn't integrated properly or for whatever unforeseeable reason.
How did Anthony's Day 1 go?
"Everyone could make phone calls, transfer calls, everything—right from the get-go. It made me look so great and I barely did anything!"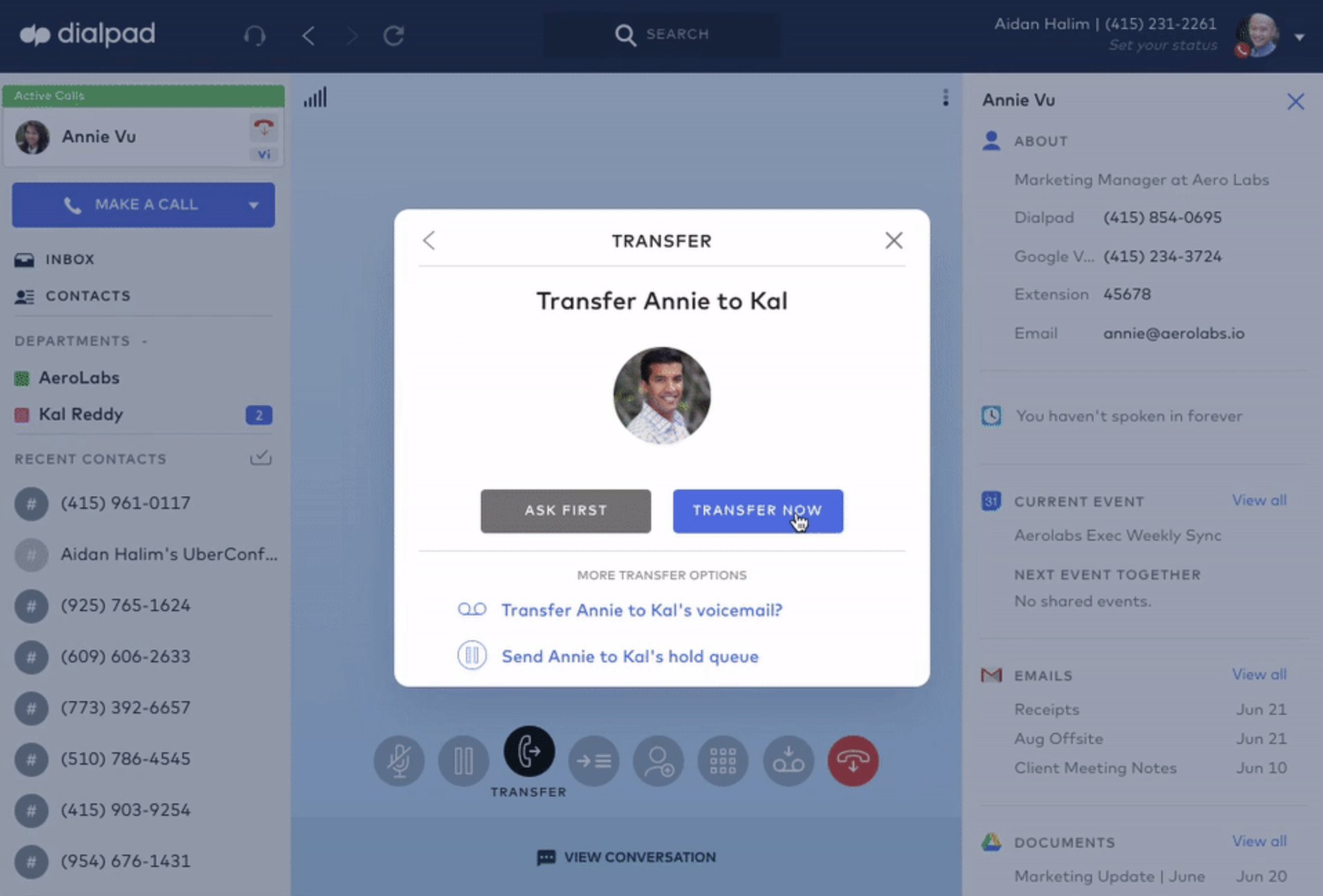 We think he's being modest, to be honest...

How to grow a university: Let's talk enrollment
Fun fact: Most of the users that Anthony onboarded are actually using Dialpad Sell.
And to generate growth, they use Salesforce. Dialpad's integration with Salesforce lets them make calls without having to leave their Salesforce dashboard (among other cool things, like muting, transferring, and recording calls):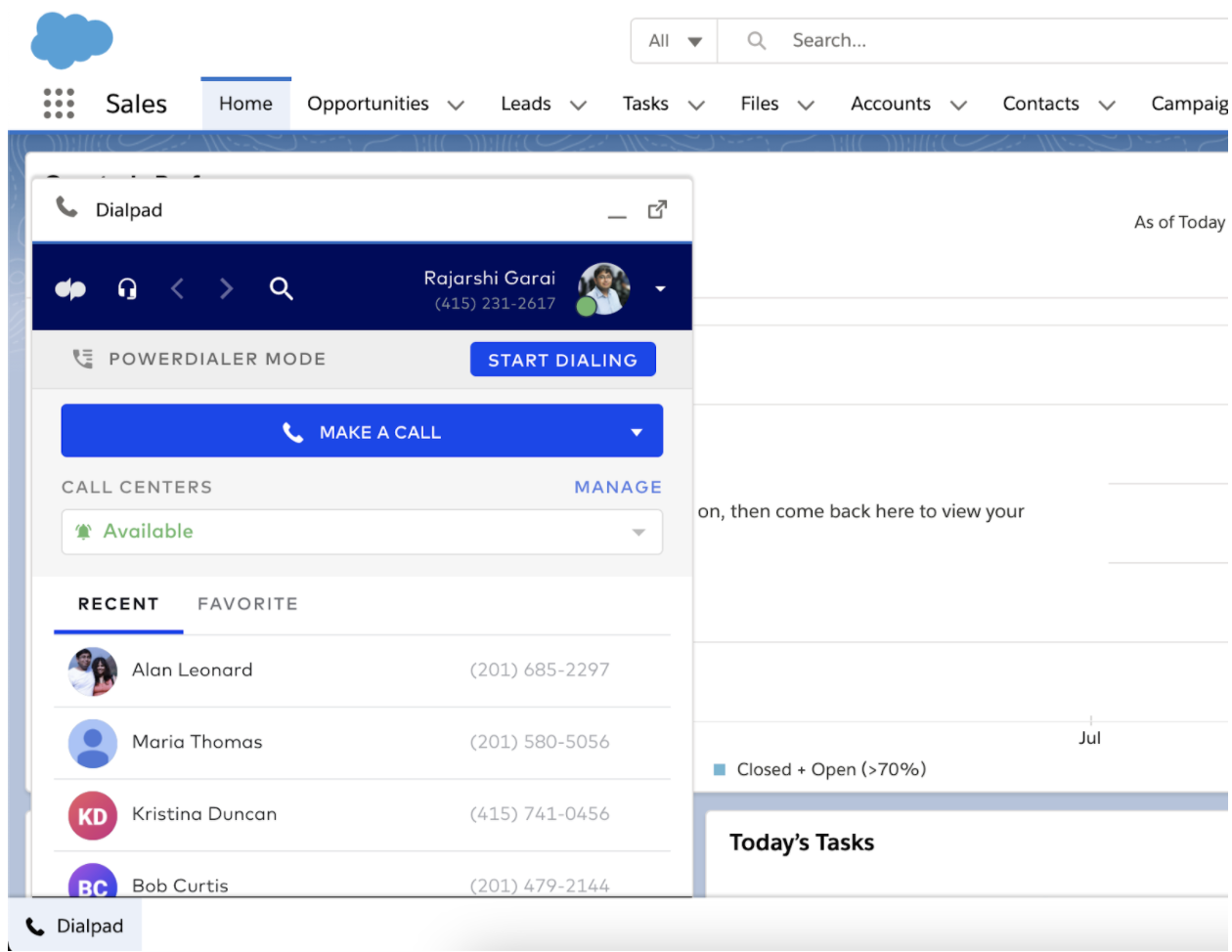 "Our enrollment department's job is literally being on the phone all day. That's it," says Anthony.
"If they can't do that, it's super frustrating. When the pandemic started, there was a good month or two of problems—which directly impacted our numbers, and especially the numbers that matter: enrollment rates."
For any educational institution, this is huge, because enrollment rates drive many important business decisions. Like, oh, budgeting. Hey, money talks.

"What made it a home run was definitely Dialpad's integration with Salesforce. Having the Dialpad dialer inside Salesforce is huge. Plus we can text inside the dialer, and that's really helping get all our employees in that one pane of glass. That was an incredible bonus."
Anthony Guerrero
|
System Administrator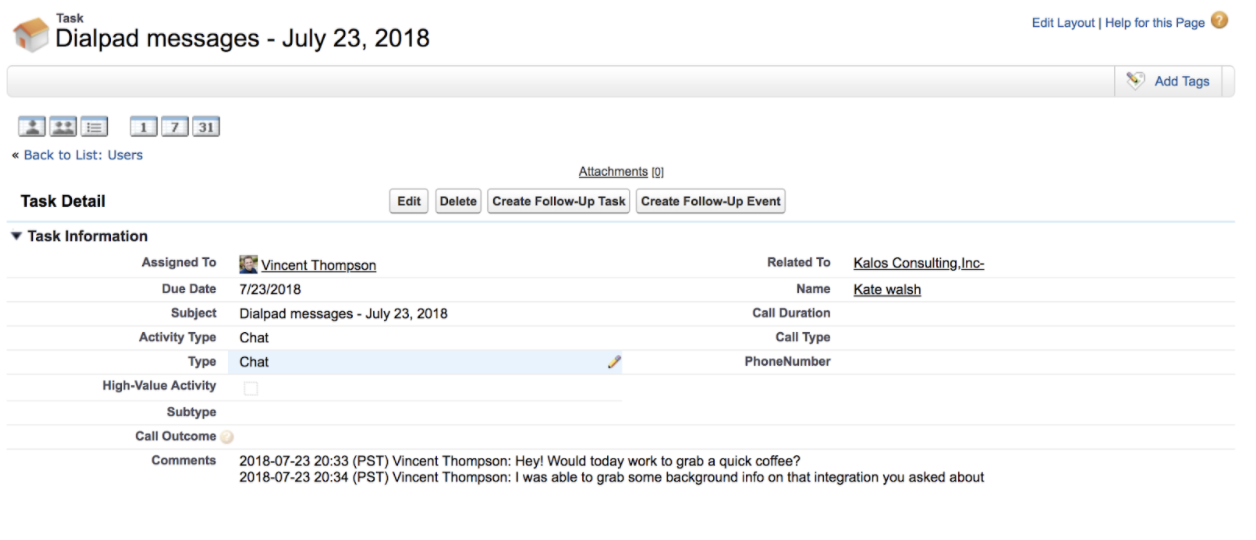 Being able to see call analytics was another big pain point for LAPU's team. "Before, there was such a barrier to getting those analytics. It was a lot of hands on work for our IT team and our development team. It was a big time suck for us."
And now?

"Now, our Dev team doesn't even know Dialpad exists because it doesn't have to deal with any issues! It seriously freed up resources there, which is great."
Anthony Guerrero
|
System Administrator
"Dialpad is just so clean, and so easy to use, configure, set up, and troubleshoot"
Here's the thing. In-person classes aren't going to be fully going away anytime soon. We get it. But there's no doubt that in terms of accessibility and affordability (among other factors), online education has its benefits and can be a great option for students who don't want to go the traditional route.
Universities like LAPU, which are already online, have a huge head start. And it's thanks to forward-thinking folks like Anthony.
"Because we're all so physically scattered, we're mindful of creating spaces where people can come together and get on the same page," he says. "Dialpad helps with that."
"It lets you chat, start a video meeting—you can even send SMS texts—all in one place. We can see our own analytics, which we couldn't do before. You have one platform that handles all of that for an organization, which is just great."
Thanks for sharing your story with us, Anthony!
Are you working at a school or post-secondary institution and want to try Dialpad out for yourself? Take Dialpad for a free test drive with a 14-day free trial.

Or, learn more about why Dialpad is the best business phone system for LA-based organizations and businesses!