A getting started guide
Contact Center Tips for Managers: Part 1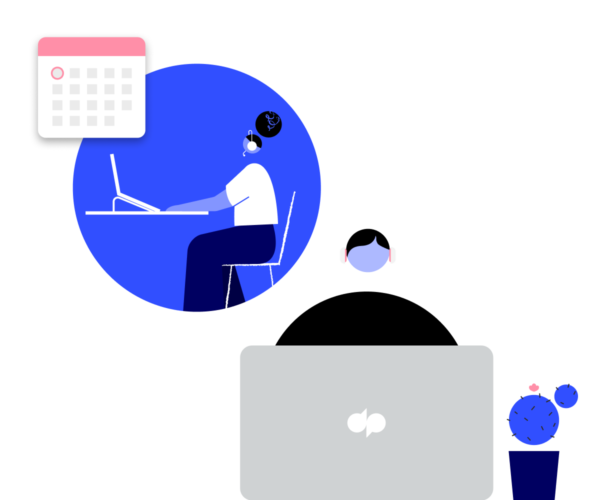 Dialpad's Contact Center enables agents to deliver personalized support at scale. With real-time coaching that offers answers on demand plus native integrations to help desks and ticketing systems, your agents have a single place to focus, troubleshoot, and resolve.
Let's take a closer look at some tips for managers who are just starting to get comfortable with their new contact center software.
Admins vs Agents
You might have noticed that every call center comes with a section for Admins & Agents.
Call center admins have total control over the call center they've been assigned, including options to:

Set up routing rules (or make changes)
Add features like CSAT surveys, alerts, call dispositions, recording rules
Access analytics, dashboards, and wallboards
Monitor live calls as well as access past calls
Pretty powerful, huh? That's why we suggest limiting who you make an admin unless they really need all these options. Otherwise, if you're just looking to have a user handle calls, then we suggest making them an agent.

You can also opt to make someone a call center supervisor which would be a good middle ground between admin and agent. They'll be able to monitor calls and view areas like routing and dashboards, but not have edit access.

Route The Right Way
Any manager knows that there's more than one way to route a call. And if you're struggling to figure out what makes the most sense, consider the following:
What do your inbound call volumes look like today?
How often are callers waiting in the queue? How long?
What do you want to happen if callers can't reach agents?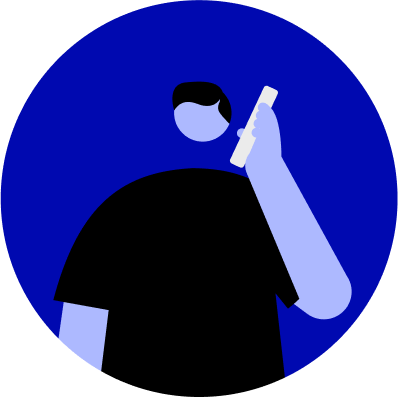 Once you have those answers, you'll have an easier time digging into all the different routing options that Dialpad offers, including:
Open vs closed vs holiday hours routing
Routing directly to agents vs an IVR
Round robin, fixed order, skills-based, simultaneous, or random
Fallback options when no agents are available
Custom welcome greetings and voicemail recordings
✅ Tip: You'll be able to look back through your analytics to see how effective your call routing is.
Customizing Your Hold Queue
Every call center allows you to customize your hold queue and your caller's experience.
To find your settings, simply log into dialpad.com (must have admin permissions) and follow these steps:

Click on the Gear icon
Select Call Centers and then the specific one you need
Select Business Hours & Call Routing
Choose Normal Business Hours or Holiday Hours
Scroll down to Hold Queue Settings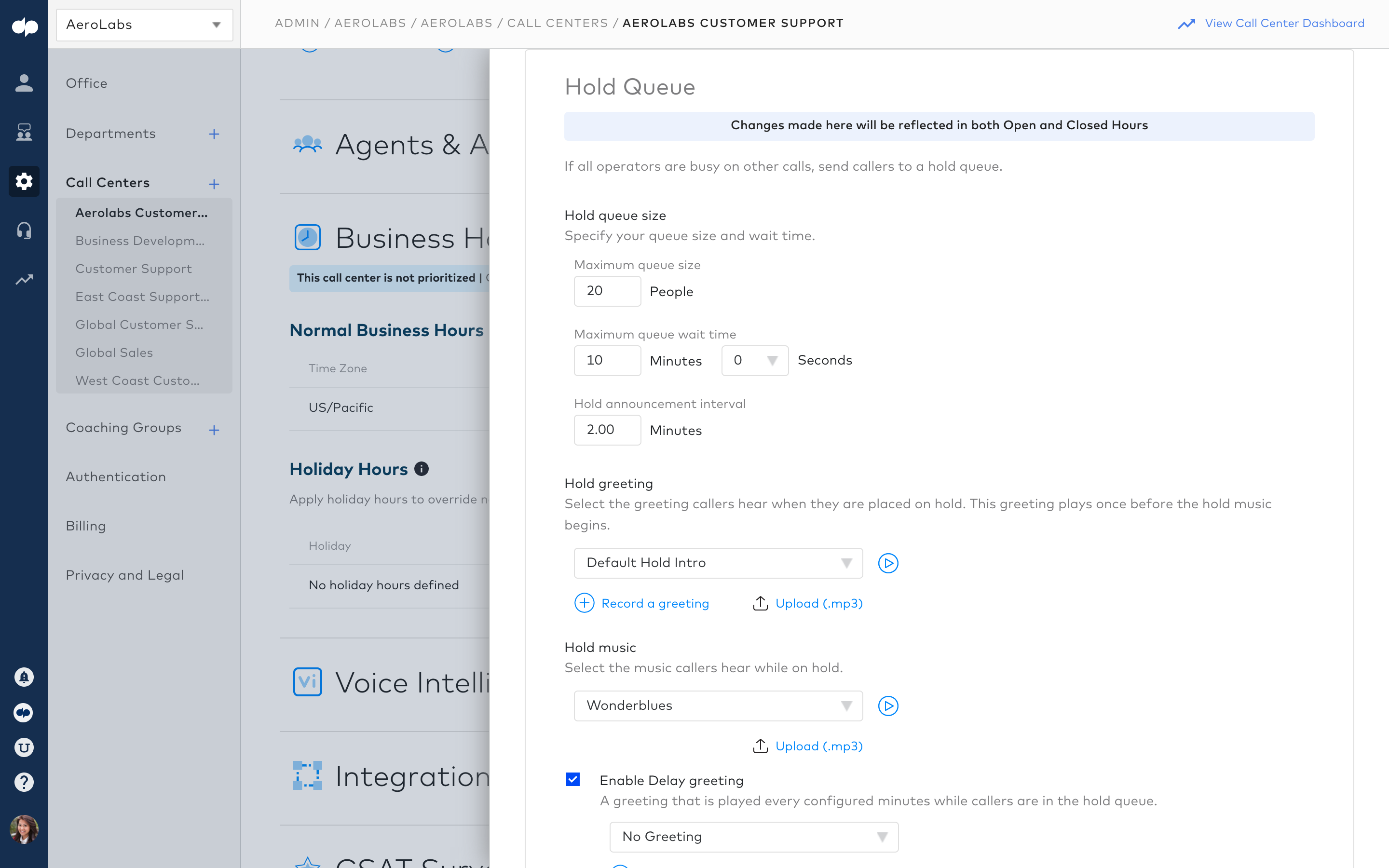 Here's where you'll find options to customize your hold queue including settings for:
Max. queue size (# of people)
Max queue wait time (mins and seconds)
Allowing callers to know their place in the queue
Enabling in-queue callback
Status, Surveys, and Dispositions
A conversation is only as good as the context that goes with it. That's why Dialpad offers the ability to customize a number of features that bring full context to your contact center interactions.

With Custom Off Duty Statuses, managers can create a list of statuses for agents to toggle between — whether they're on a lunch break or off duty.

Call Dispositions can give some insight into the types of calls reaching agents (i.e. user education vs troubleshooting). You'll be able to customize which dispositions agents choose from as well as the call centers they pop-up on.

Customer Satisfaction (CSAT) Surveys are a great way to get valuable feedback right after customers have interacted with your agent and gauge, at a higher-level, how they felt about the experience.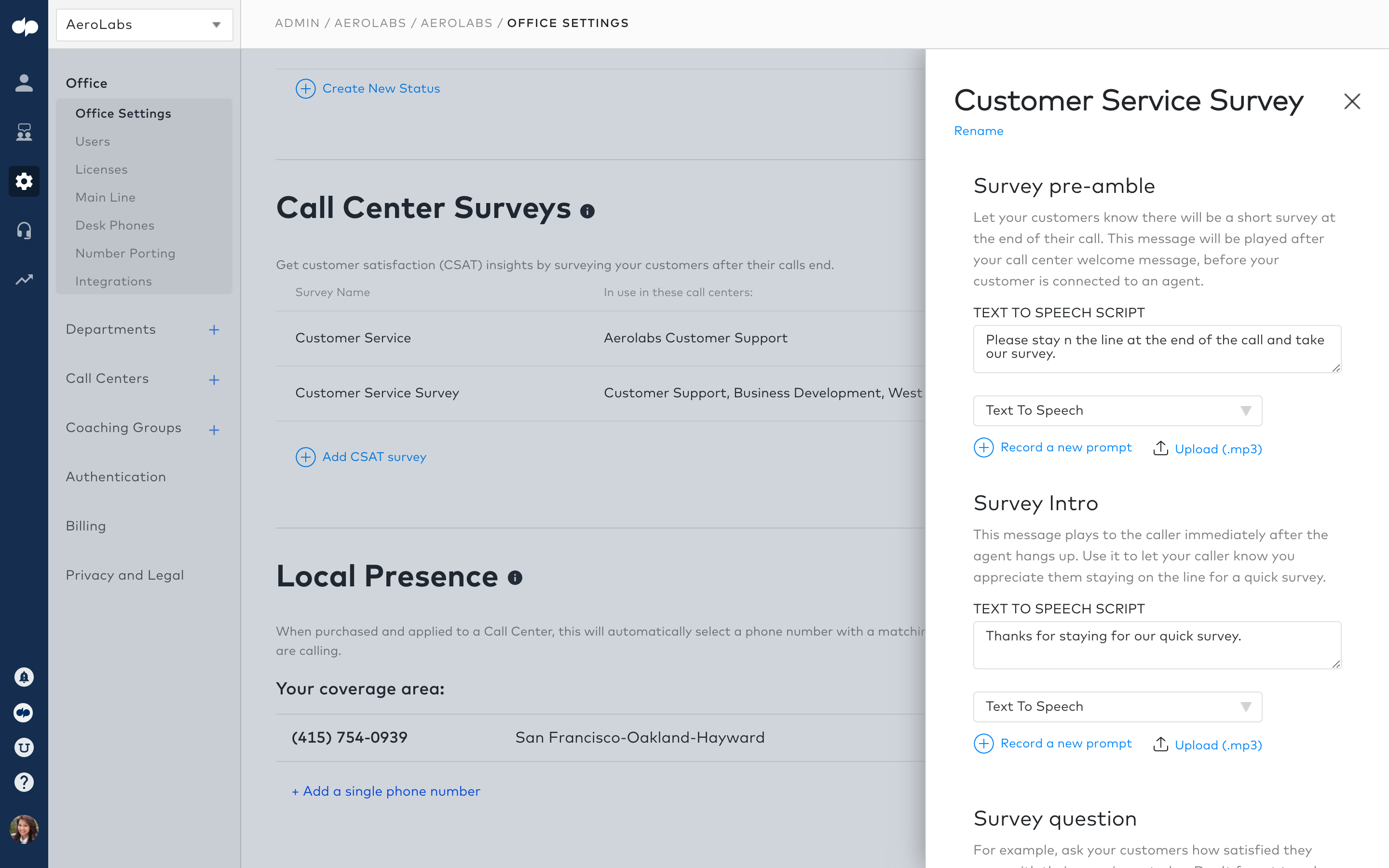 And if you're looking to get the most out of this feature, we suggest enabling Voice Intelligence™ on your surveys. This allows callers to (in their own words) express themselves, which then gets transcribed by Vi and surfaced to you in your exported analytics.


✅ Tip: You'll be able to dig into reports on CSAT scores or how often certain dispositions or statuses are used from your analytics platform.
Dashboards & Reporting
Once you're up and running, it's only natural that you'll want to see how things are performing. Dialpad offers a few different avenues for this, it just depends on whether you're looking for real-time metrics or post-call.
For real-time, managers have access to wallboards that reveal a single place to see the metrics that matter as well as dashboards that offer up charts on metrics like:
Completed, total, missed, and abandoned calls
Agent status (available, on a call, wrapping up)
# of live calls
Wait time, abandon rate, and agent to callers ratio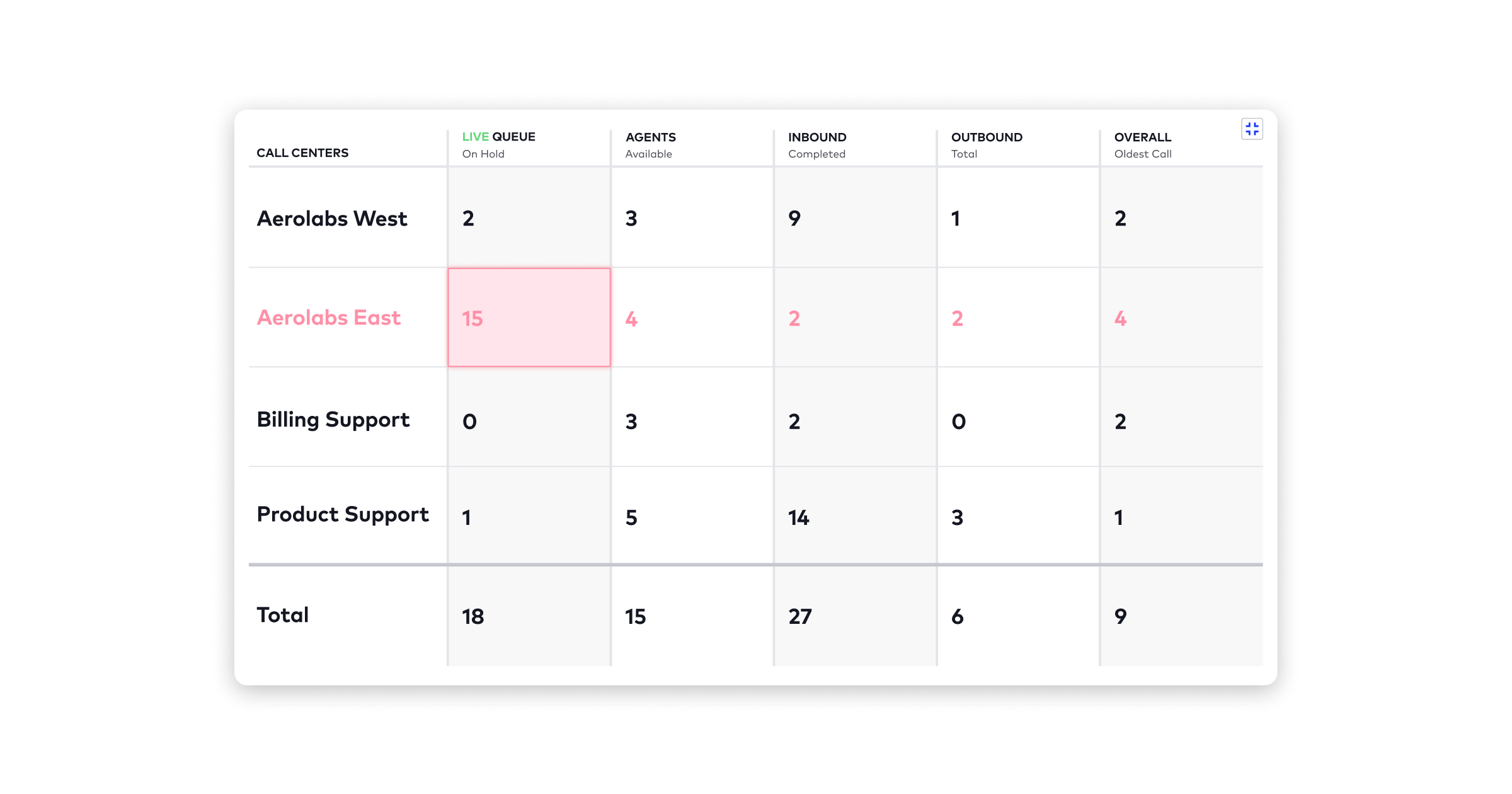 For post-call, managers can dive into their analytics platform and really get the full picture of activity for the past day, week, month, etc.
Here are just a few examples of the kinds of answers you'll gain with analytics:
What do our call volumes look like for the past X amount of days?
Who is handling the most calls? What's their avg. handle time?
What's our CSAT score?
Which dispositions are being used the most on calls? By which agents?
There's a lot to unpack in analytics, which is why we bundled up some key areas to focus on in our best practice guide.
Helpful Links
Looking to learn more about how to try the features above? Check out some of the help articles that go into more detail and offer FAQs and tutorial videos:
Ready to keep going? Check out our part two guide that highlights the different ways you can train and coach agents, no matter where they're located.