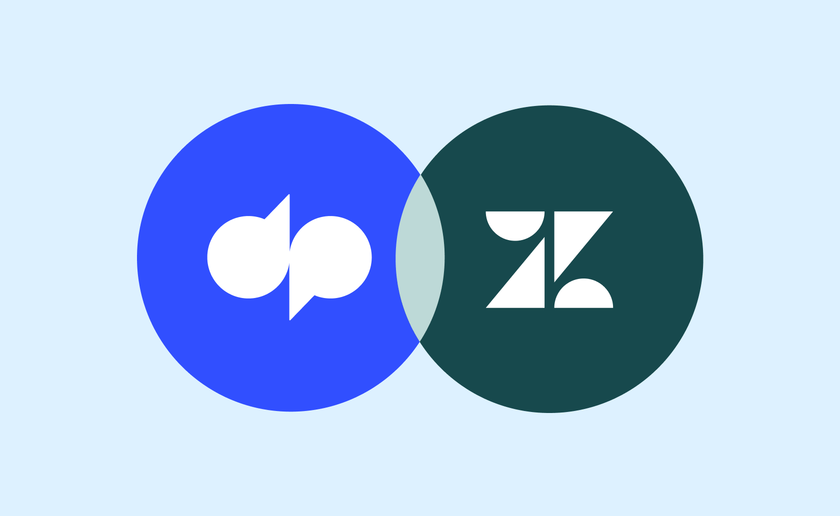 June 12, 2020
When it comes to great customer service, it's not as simple as picking up the phone (although wouldn't that be nice?). Trends, technologies, and expectations have all continued to climb over the past few years and there's a pretty good chance that won't be slowing down anytime soon. Which leaves even the best support organizations struggling to keep up.
So what's the solution? More agents? More tech? Not necessarily. It's more about figuring out what tech works together, not in some silo. And when that happens, agents feel supported, they have everything they need in front of them when customers come with questions, and everyone (agent and customer) feel empowered afterward.
Need more evidence? Here are our three reasons why we think it's time for you to start seriously considering a tech stack that works together to help increase agent productivity, customer satisfaction, and response times.
1. Data silos are counter-productive
Your contact center should talk to your ticketing system and any other software that your support agents utilize. Having everything at the rep's fingertips increases agent productivity and makes their job easier, thereby giving your customers a more friendly and efficient service.
2. Customers demand better service now more than ever
Customers are now demanding better and faster customer service because they have so many ways to contact you. If you haven't yet, consider setting up email and chat responses for your support teams in systems that all work together. Having a phone system that integrates with your ticketing system means that when customers call, their ticket history is already in front of the agent. They're not trying to dig for info while they have the customer on hold, and this decreases the time it takes to help customers.

80% of consumers say a company's customer experience is just as important as its products or services.
3. Flexibility to work from anywhere
In 2020 and beyond, many companies will experience marked growth in their work from anywhere workforce. Here again, modern technology tools allow your support organizations to work just as effectively from home as they can from an office building. This remote flexibility also gives businesses a huge talent pool that's available in every time zone.
Heeding this advice can pay huge dividends for your business — creating a happier and more efficient remote workforce while consistently meeting or exceeding customer expectations. No more maintaining office leases, equipment costs, etc. because agents can just use a laptop and their own cell phone while still maintaining a secure connection through the cloud.
Webinar: How the Right Tech Stack can Increase Agent Productivity & Customer Experience
Join us for our joint webinar on Tuesday, June 23 at 11am PDT / 2pm EDT with Zendesk where we'll dig into these topics and more:
The dangers of having disconnected data silos, and how to fix them
Tips on how to evaluate what's important for your support organization
Ways to improve agent productivity through integrations and open APIs