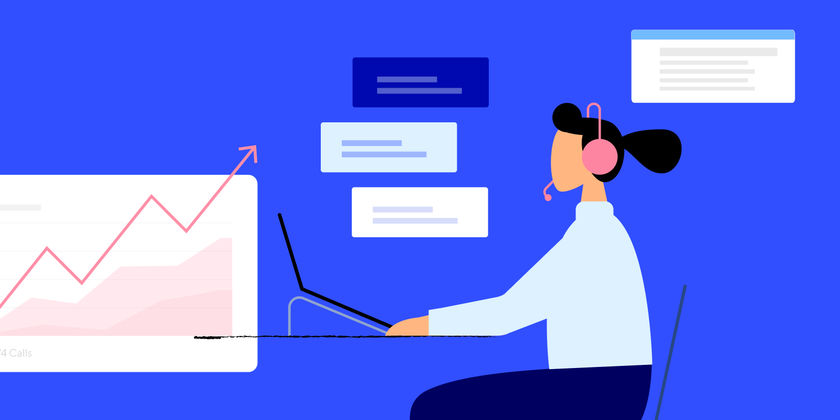 April 27, 2021
Call centers were once rooms crammed with desks and agents on headsets. Today, they have evolved into advanced communications hubs where agents can interact with customers and with each other in numerous different ways, both inside and outside an office setting. In this post, we'll explore the top trends in call center technology and how they are changing the landscape of modern call centers.

Top 5 Call Center Trends in 2021
While several advancements have been made in communications technology, we'll cover the most important call center trends of 2021:
Real-Time Transcription
Even legacy systems allow you to record calls for reference and training, but now you can get a lot more out of a single call than audio playback with real-time transcription.

Modern call center technology and voice recognition allow you to take advantage of live transcription capabilities, such as Dialpad's Voice Intelligence (Vi). This allows you and your organization to be more efficient in your everyday interactions with customers and facilitate learning from those conversations.

Vi acts as a virtual transcriptionist for the duration of each call—taking note of what was said, by whom, and at what point in the conversation. This means that you and your agents can put away the notepads and focus all your attention on listening to what the person on the other end of the phone is saying.‌
This also makes finding information a lot faster. You no longer have to listen to an entire transcription to locate a specific part in the conversation. Simply search the transcription for the keywords you remember, and you'll instantly see the words you're looking for in their original context.

In addition to transcription, Vi can provide you with a post-call summary of important points from your conversation and a list of items for your to-do list so that you can end each call knowing exactly what steps to take next.

Making good use of transcriptions with the added benefits of Vi will help you to increase sales efficiency, provide better customer service, and improve collaboration.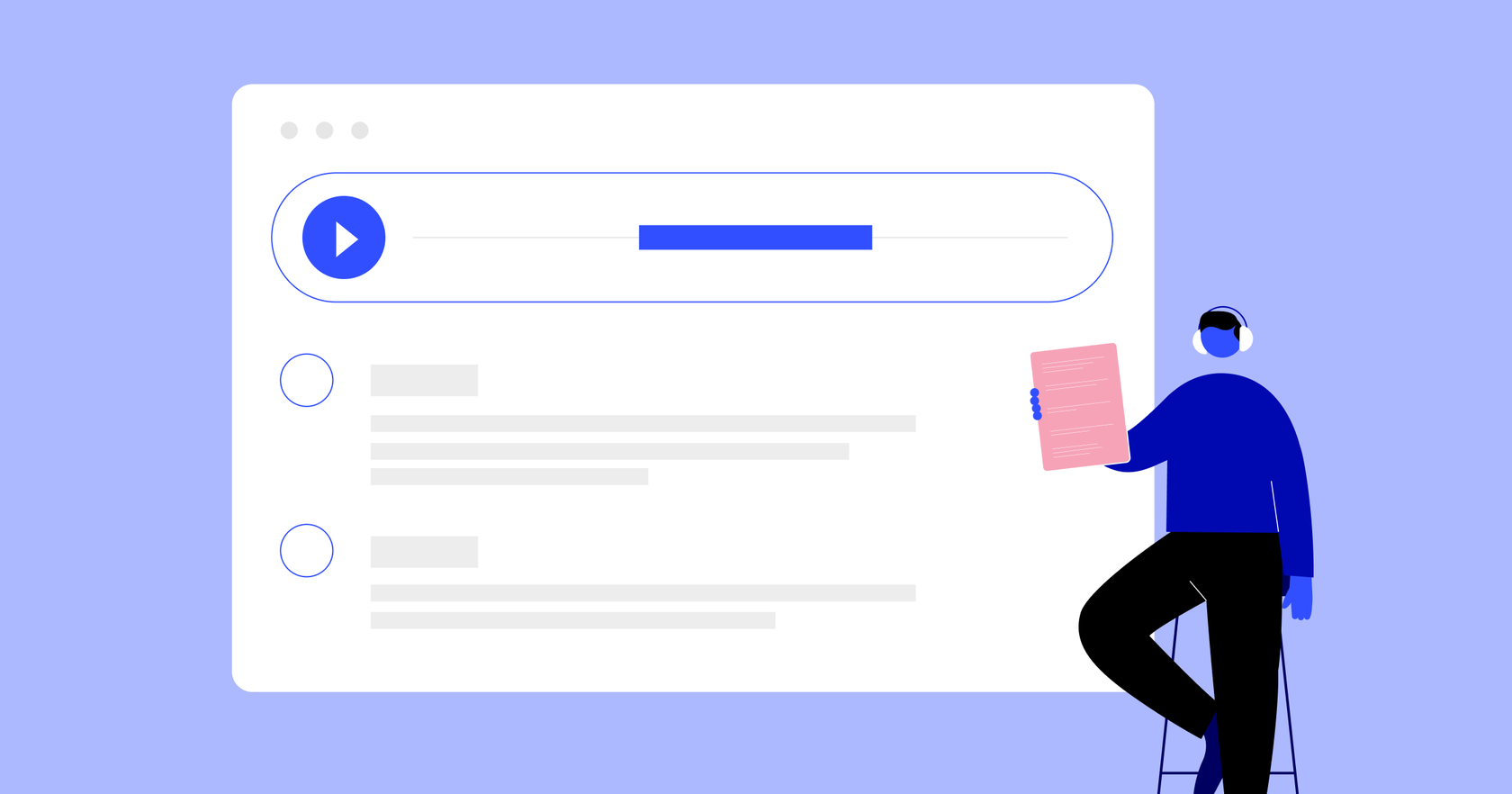 Chatbots
The use of different types of chatbots has become more widespread in recent years, the technology is well on its way to becoming an expectation by consumers and a necessity for businesses—and for good reason.

Overall, customers prefer to deal with problems themselves where possible. Chatbots help speed up customer service by offering a practical way to direct consumers toward self-service solutions that don't require the help of a call center agent.

Further, a well-designed chatbot can do an excellent job of collecting information before a call takes place. This practice helps provide a better customer experience by streamlining the process of either having a question answered or purchasing a product. The benefits apply internally as well. Agents often have simple questions that a chatbot can answer as thoroughly as a manager.

For more complex questions and expert answers, a person-to-person interaction is still the most ideal.

Omnichannel Support
As consumers become more accustomed to communicating using several different methods, omnichannel support becomes that much more critical to the success of your call center.

Some customers simply like getting answers to questions over the phone. Others prefer text-based communication such as email, text, or live chat. Sometimes, despite consumer preference, an issue is so complex that it's difficult to work through without video or even screen sharing.

In any case, if you're going to provide the best customer experience you can, you need to be prepared to meet them where they are.

You probably also know the power of maintaining information about a customer case. We've all been on the other end of customer service calls, and we know how frustrating it can be to tell the same story numerous times.

With Dialpad, you can easily integrate your favorite sales enablement or customer support tools to help consolidate customer communications and data onto a single screen. Agents have all the information they need to handle customer requests without asking the same questions over and over again, reducing average handle time. Integrating them into a unified platform gives you a home for customer history that can provide actionable insights for a seamless customer experience.
Cloud Migration
It's well-known by now that businesses — of all sizes and in every industry — can benefit from using cloud technology. A 2021 cloud computing study by Flexera found that 92% of enterprises are leveraging a multi-cloud solution, meaning that they use services offered by multiple cloud providers.
‌The following benefits are a combination of those that benefit all organizations with those specific to call centers:
Scalability and flexibility
Backup and storage
Flexibility
Scalability and Flexibility
As your business and communications grow, the solutions you use should grow with you too. According to IBM, one of the best use cases for cloud technology is developing and testing software. This means rather than manually configuring and maintaining a test environment, you can simply spin up the resources you need for the time you need them.
With a cloud contact center, you unlock the ability to set up a contact center within minutes, which simply isn't possible with legacy systems. Rather than acquiring and provisioning new devices, you can add a new agent to your network and they can get started right away.
Since virtual call centers are built in the cloud, your agents can work from anywhere. This opens up the possibility of implementing a 24-hour contact solution by strategically positioning agents all over the world.‌
Further, as companies continue to offer remote work options, employers will be expected to keep up with this trend or risk falling behind in the years to come.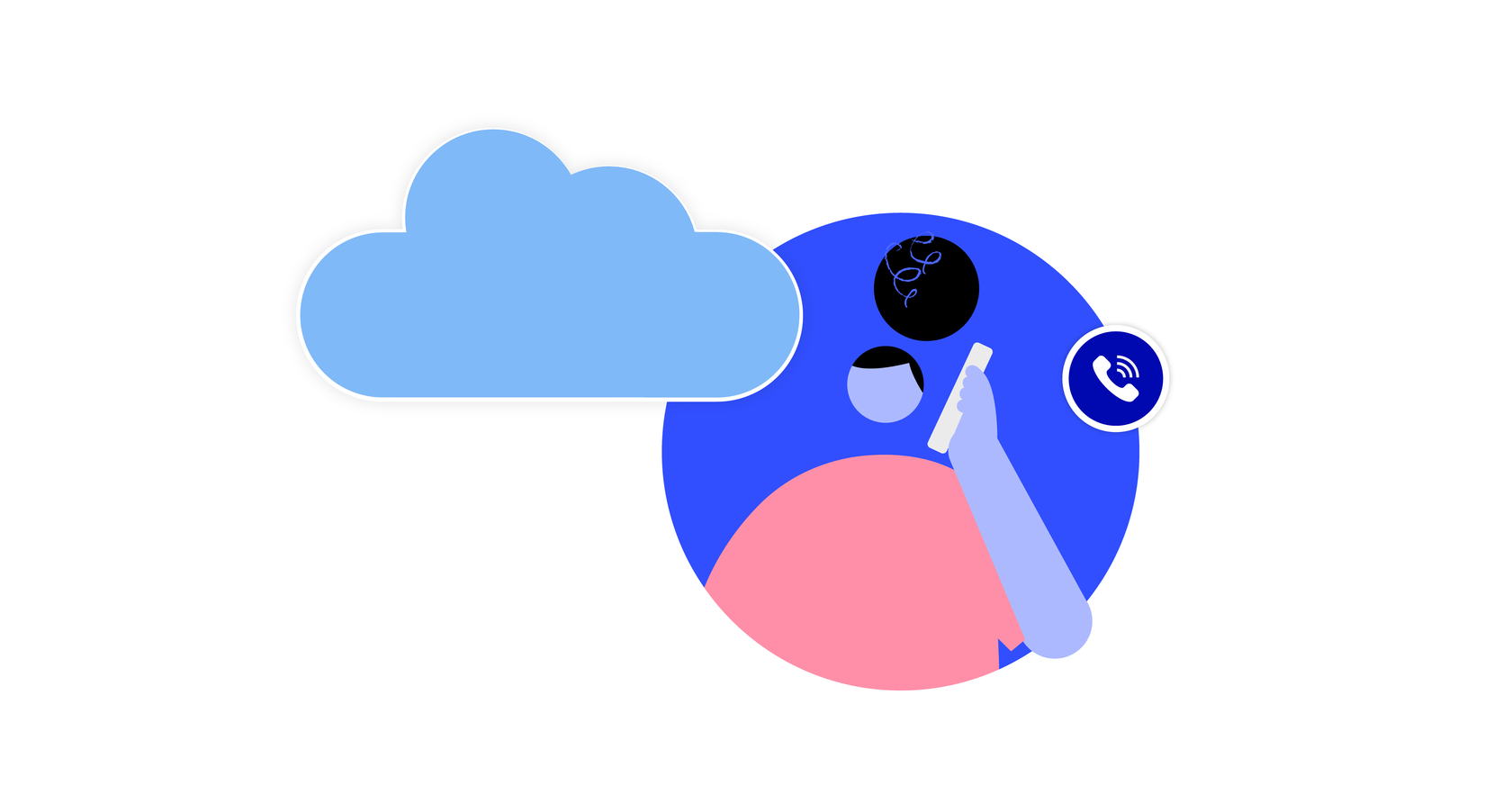 Backup and Storage
You call data needs a place to live, but it doesn't have to be physically within your organization.

Where you may once have maintained expensive equipment and support for an on-premises data center, you can now outsource much of that heavy lifting to cloud storage providers. This is an excellent solution not only for hosting the files you use every day but also for automated backups and disaster recovery.
Analytics
Business decisions are increasingly informed by data, and that trend is expected to continue through 2021. By default, cloud communication solutions are smarter than traditional hardware. They come with the potential to offer useful data that can reveal areas of opportunity that that can help improve the customer experience.
With Dialpad, you can easily track all of your important call center metrics, including call abandon rate, average handle time, and more.‌
Artificial Intelligence
Customers place an extremely high value on the quality of your customer service. 95% of people cite customer service as a determining factor in their decision to be loyal to a brand. A substantial majority of consumers will take their business elsewhere after just one negative customer service experience.

Even with the most highly-trained agents, calls can take a turn for the worst. In these cases, it's helpful to have artificial intelligence (AI) that can recognize customer sentiment in real-time to show managers how calls are going. Managers can also set up alerts to decide if it's necessary to step in and redirect. This system of feedback and intervention leads to fewer calls lost to frustration and a higher overall perception of the company.

For calls that don't necessarily require active support from management, Dialpad's Real-Time Assist offers timely speech coaching and information that can help quickly resolve customer questions or concerns to improve customer experience.

AI also helps reduce extra work with automated call summaries that pulls action items and other important snippets. Referring to information discussed in previous calls is a key element in top-quality customer service, and AI makes this possible at a glance.

Final Thoughts On Call Center Technology Trends
If you aren't taking advantage of these call center trends, you are likely missing out on opportunities to serve your customers better.

Dialpad can help bring your call center into the future by providing the crucial features designed to improve your team's productivity and integrating with the tools you need for ongoing success. Learn more about how Dialpad Contact Center empowers your customer support and sales team.