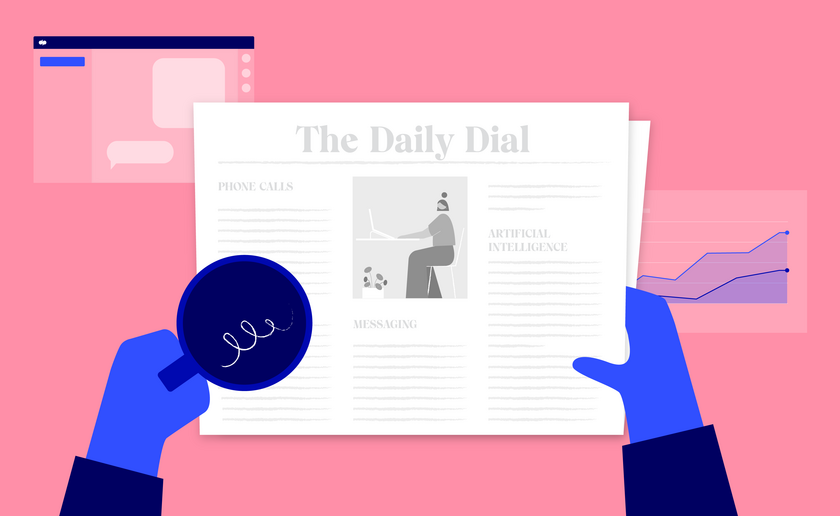 October 02, 2020
Workdays are busier than ever, but don't feel overwhelmed — automate common tasks using Dialpad's cloud-based platform. In the last month, we rolled out the ability to generate scheduled reports and unveiled new APIs enabling total control over routing inbound calls. Collaboration also received an upgrade through @mentions in call reviews. Simplify your workflow with these latest additions and more.
Let's take a closer look at what Dialpad introduced in September.
Reports delivered on time, every time
Know the reports you always need? We'll deliver them to your email without any extra work. Set the users or groups to target, and determine the metrics to include in each report. Seriously, that's all. Tell us what you're looking for, and Dialpad takes over to ensure scheduled reports are delivered on time, every time.
From call logs and voicemails to statistics and recordings, these reports surface useful data that drive decision-making: for example, gain an understanding for a call center's average speed to answer, then modify its routing rules and hold queue to better handle inbound calls. As a result, you'll enhance the customer experience after reviewing analytics on a regular basis.
Scheduled reports are delivered as frequently as necessary, even daily. Dialpad understands your workflow is different than anyone else's, and that means you decide not only what goes into reports but also how often they're delivered.
Streamlined call routing through APIs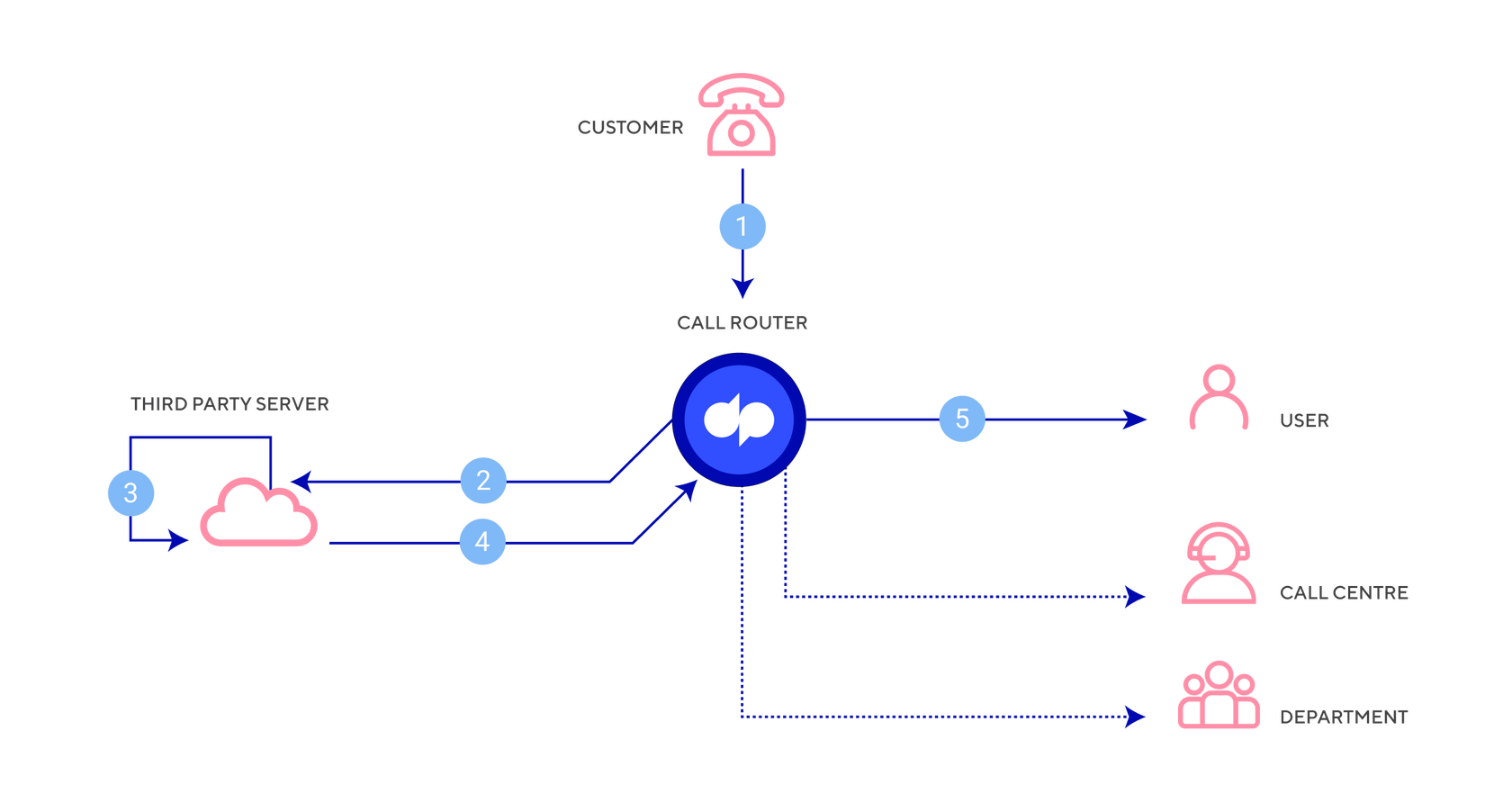 Sales representatives engage with prospects for days, weeks, and sometimes months. With our new call routing APIs, a prospect connects directly to the same sales representative even if they call back on the main line.
Normally an IVR system accomplishes a similar goal, but it requires a few more steps from everyone involved. Call routing APIs, however, automatically route an inbound call to a department, call center, or user through a custom, third-party database.
Callers get in touch with the right team or person quickly, leading to meaningful conversations that elevate your business.
Collaborate using @Mentions in call review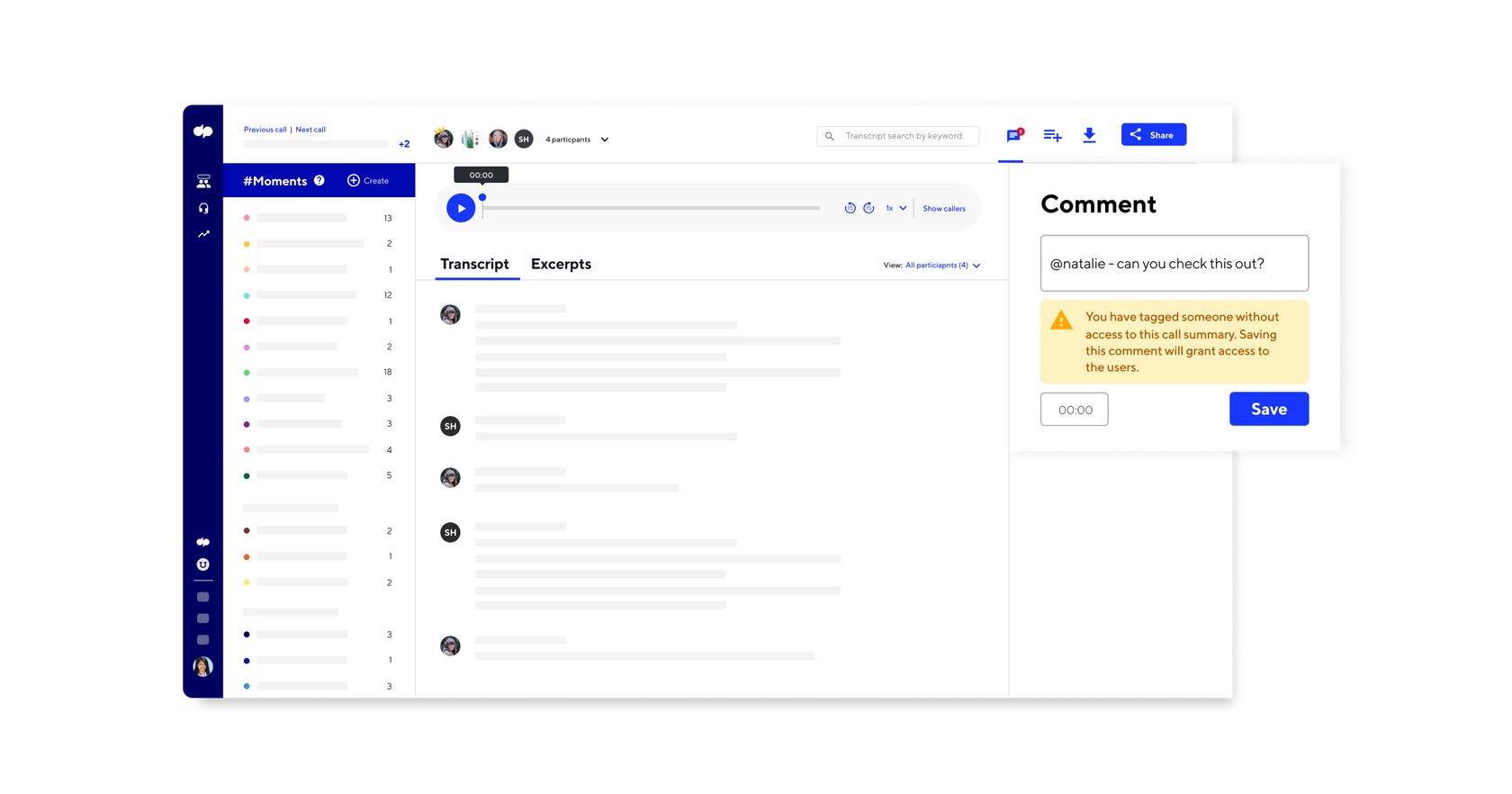 Easily collaborate using @mentions and bring attention to key parts of a call. Now you're able to tag others from your entire company and easily discuss recordings, moments, and transcripts powered by Dialpad Ai.
Once they're tagged, users are alerted via email and Dialbot message. No need to reach out with a direct message and share a link. Dialpad immediately handles granting them access to the call review. Simply delete a comment that includes an @mention, and that specific user no longer has access.
But wait! There's more…
Available for our Dialpad Ai Contact Center and Dialpad Ai Sales customers, live coaching is expanded to include departments. Within Live Call View, department supervisors have the ability to listen in, barge, and take over their reps' calls to ensure quality of service.
We've made some minor design improvements to the Conversation View in Dialpad Ai Voice.
Inform others how you prefer to be identified using pronouns in your Dialpad profile.
Changes to Dialpad Ai Contact Center's Service Level and Wait Time calculations, to bring them in-line with industry standards.
We've made several updates to our mobile apps — you can now access custom moments from your call summary and view contact labels in your iOS search results. On the Android app, we've refreshed the incoming call screen.