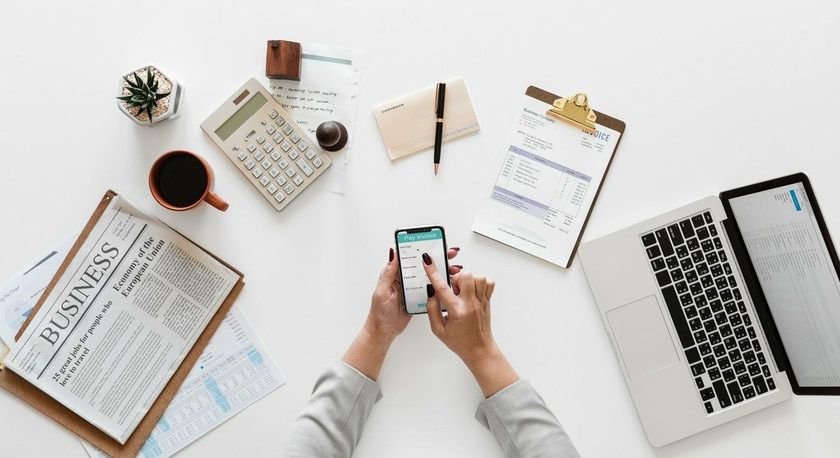 August 21, 2019
Growing your business can feel a whole lot more like fighting fires when you don't have the financial resources, staff, or time to keep everything moving full speed ahead. The good news is that it's now a lot easier thanks to the hundreds of cloud applications out there. We've listed nine cloud apps that are designed to help you get more sh*t done–and get it done fast.
1. Dialpad
Yes, we're a bit biased but hear us out. Dialpad is a business communications platform that combines calling, contact center, and meetings in a single, unified platform. Sell to prospects, engage with current customers, and meet with your colleagues all in one place. Dialpad also integrates with other popular apps to provide a seamless experience for your team, whether you need to make calls in Salesforce or access your contact's HubSpot data within Dialpad.
What really stands out about our cloud communications platform is the technology that helps power your conversations. Voice Intelligence (Vi) uses AI and machine learning to let your team know when they're speaking too fast on a call, using too many filler words, or need real-time coaching.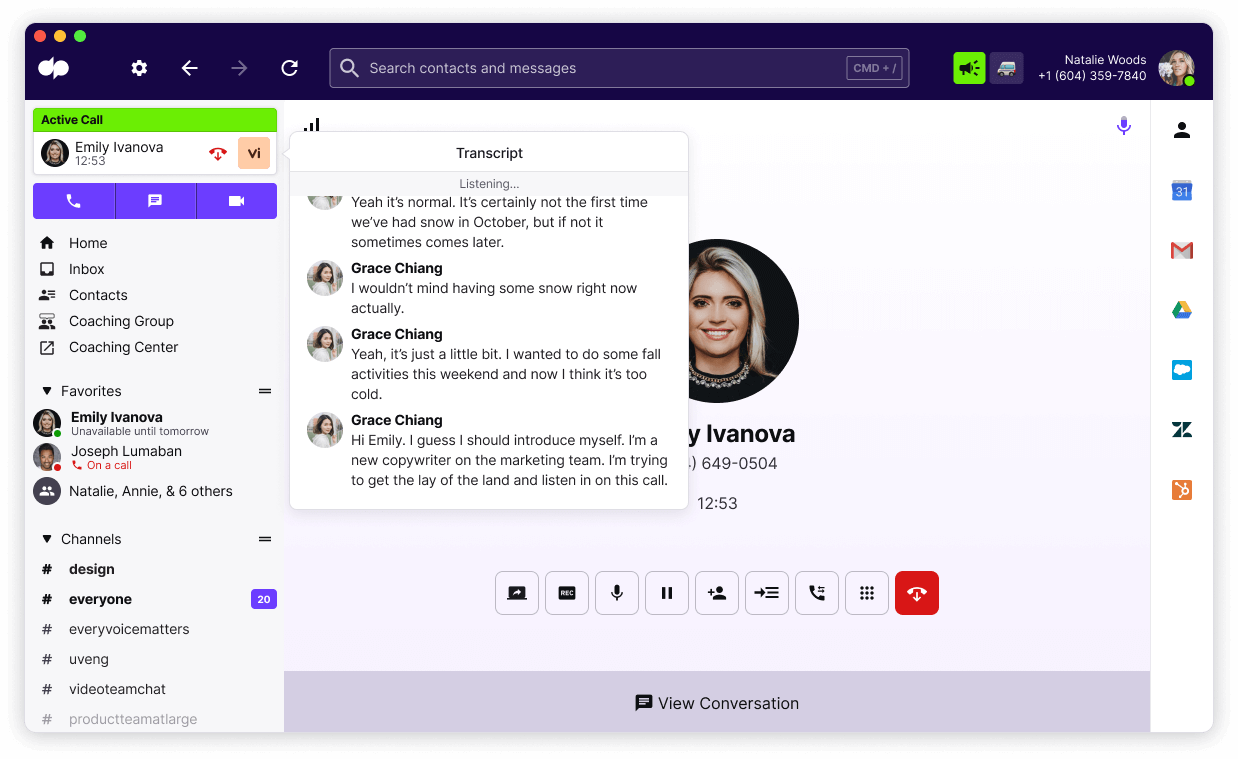 After every call, you can automatically get a post-call summary with important insights from the call — without ever having to take notes. And with call transcripts, you can easily find and refer to a certain point in a conversation without having to listen to the entire recording.
2. Mailchimp
When it comes to email marketing (which you're currently doing, right?), Mailchimp is magic. You can learn more about your customers, build better relationships, and target your audience more accurately. It's an easy way to keep your contact lists organized, sending one email to thousands of people at once.
You can create, customize, and schedule different groups to receive different emails based off your email tracking and data analytics. Small business bonus: if you have less than 2,000 subscribers and send fewer than 12,000 emails a month, Mailchimp is completely free!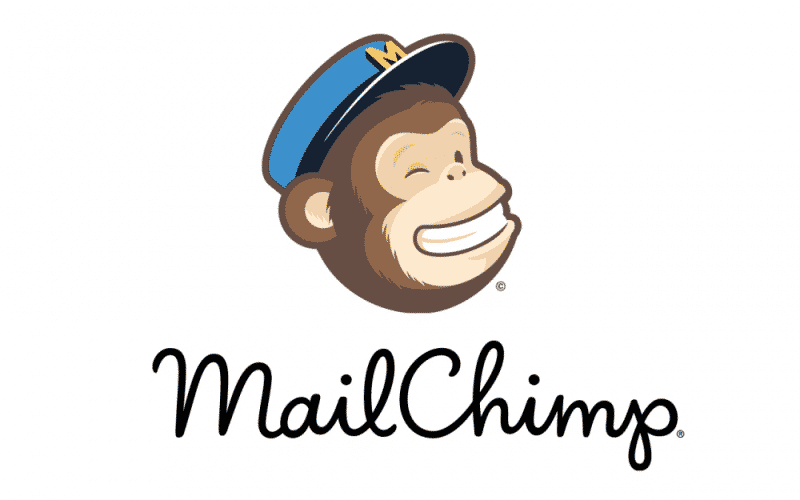 3. Trello
Trello is a project management tool that makes it easy for you and your team to stay on track and productive. Create lists, add cards to those lists, tag people, start a conversation, drag cards to the next step of production, and manage who's doing what. It also features some great integrations. But If you don't need them, the app costs you absolutely nothing.
4. Quickbooks
Running a business is hard. Running a business without a numbers person is nearly impossible. Quickbooks is an online accounting solution that helps you keep track of your business finances including revenue, expenses, employee pay, accounts payable, and so much more. The app can save you up to 40 hours a month, allowing you to focus on what's really important. And a range of smart integrations let you feel like an accounting expert without actually being one.
5. Todoist
Todoist is like the planner you always say you're going to use and never do, but better. It lets you create tasks, give them a due date, tag people to assign the project to, and check it off when complete. Stay more organized and productive with their great visuals and easy to follow analytics. The best part? Todoist is always free and integrates with the apps you love.
6. Evernote
Ideas are fleeting—good ones, more so. Evernote is the place to record notes, ideas, to-do lists, photos, and voice memos from any device you want. You can set reminders so you always get your to-dos done. You can share your notes with others even if they don't have an Evernote account. And everything you put in Evernote is safe with the security of cloud storage and always easily accessible in one location.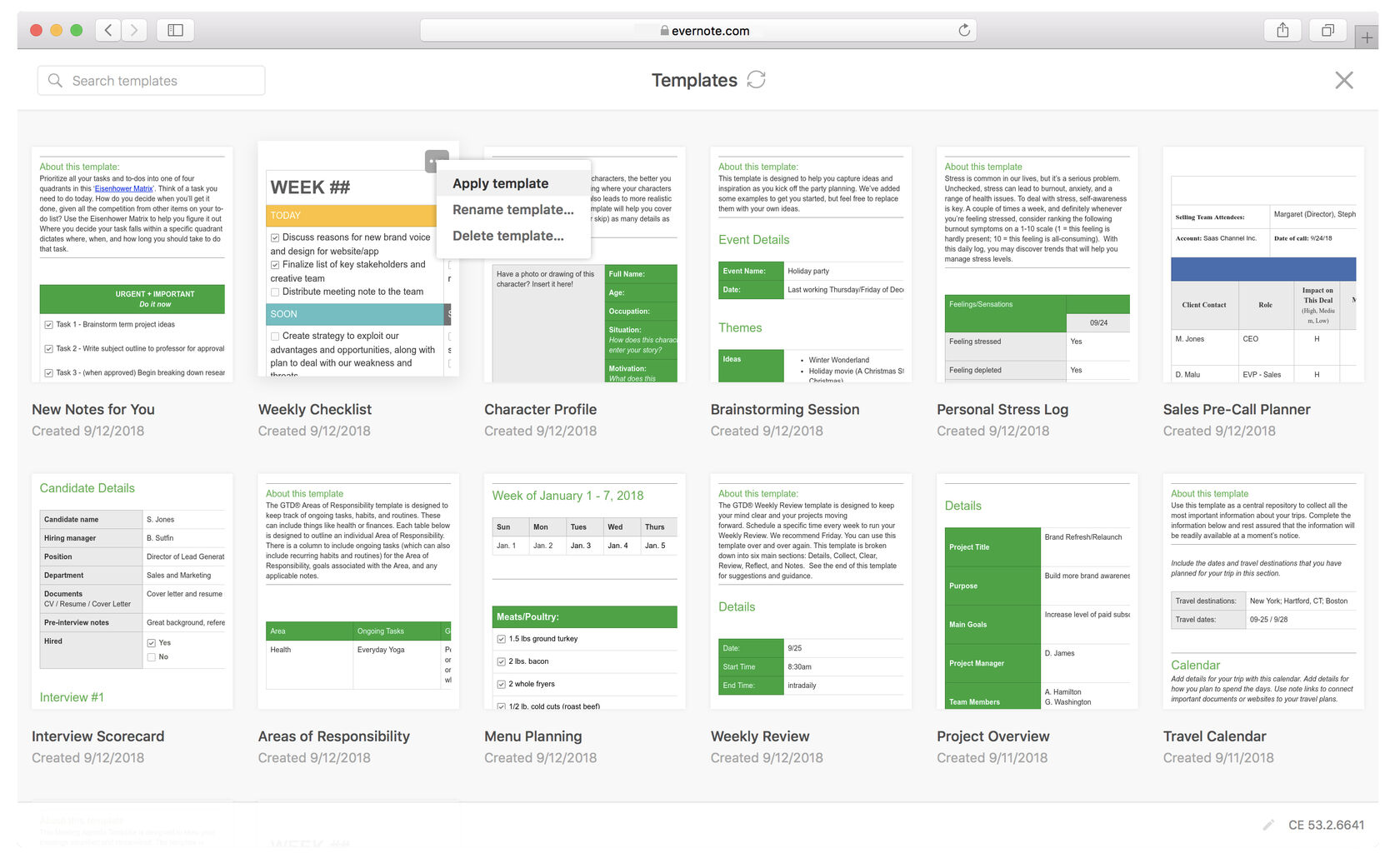 7. Toggl
We all like to think we're being productive—but how much are we really getting done? You can easily track this with Toggl. It records the amount of time it takes to complete certain jobs. Simply start a timer from your mobile phone, and even stop the same timer from your laptop. Toggl integrates with 100+ apps so you can track your time on the things that matter most to you.
8. Hootsuite
Social media has become the most widely used communication tool for both individuals and businesses. Hootsuite allows you to stay on top of it with the ability to schedule hundreds of posts in advance and keep tabs on your business's social presence in one place. You can track the performance of your posts and filter keywords to learn what is being said about your company and its competitors. It's a must-have tool for any business using social media. And plans start at a very doable free price point.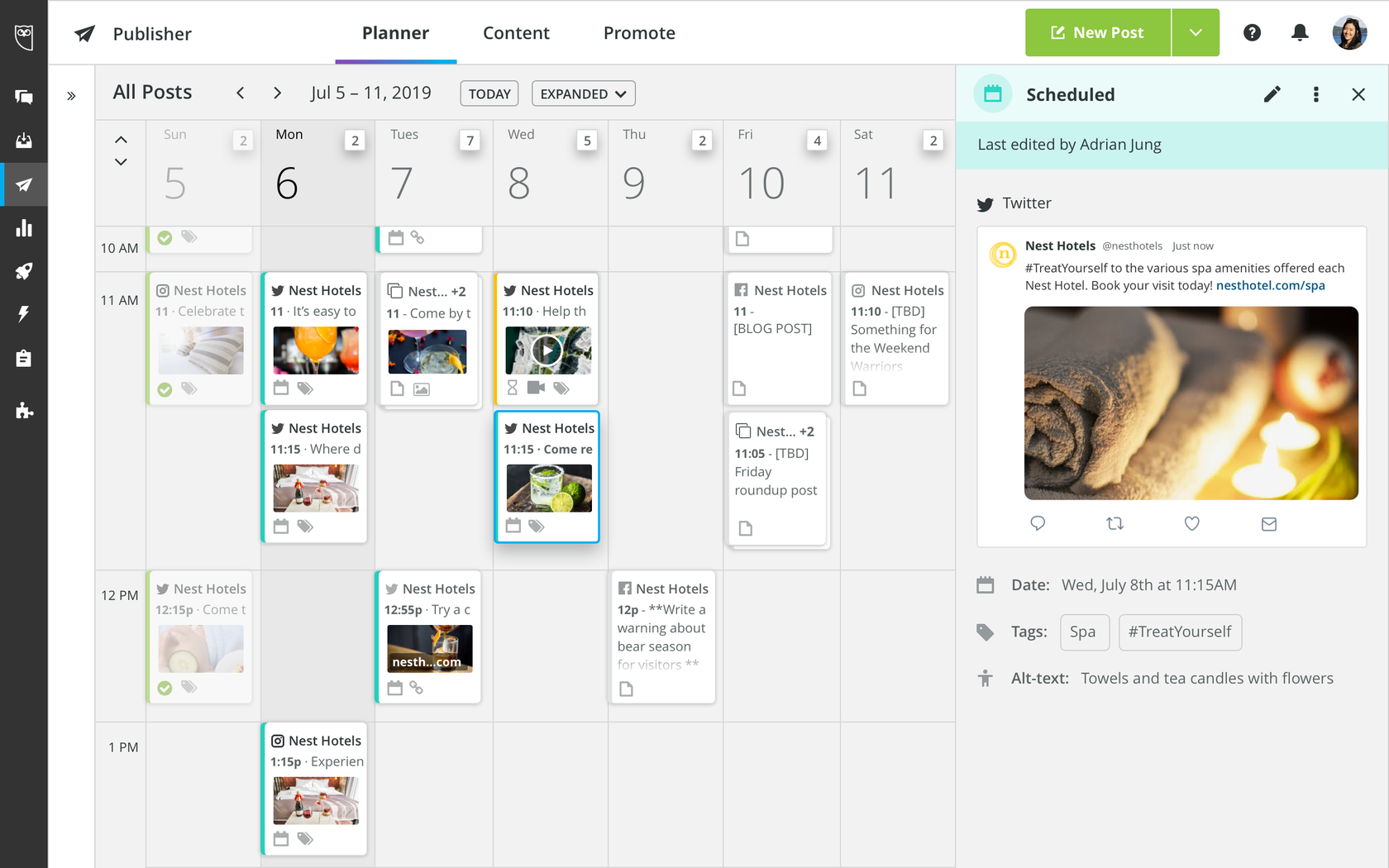 9. Recruiterflow
Hiring the right people can be quite challenging for any HR team. Especially when you're a growing company and have multiple open positions. Recruiterflow is an ATS and recruitment CRM tool that makes it easy for you to manage your hiring process and can help you save at least 5 hours a week. You can source candidates directly from LinkedIn using a Chrome Extension that automatically pulls in contact details and feeds them directly to your dashboard.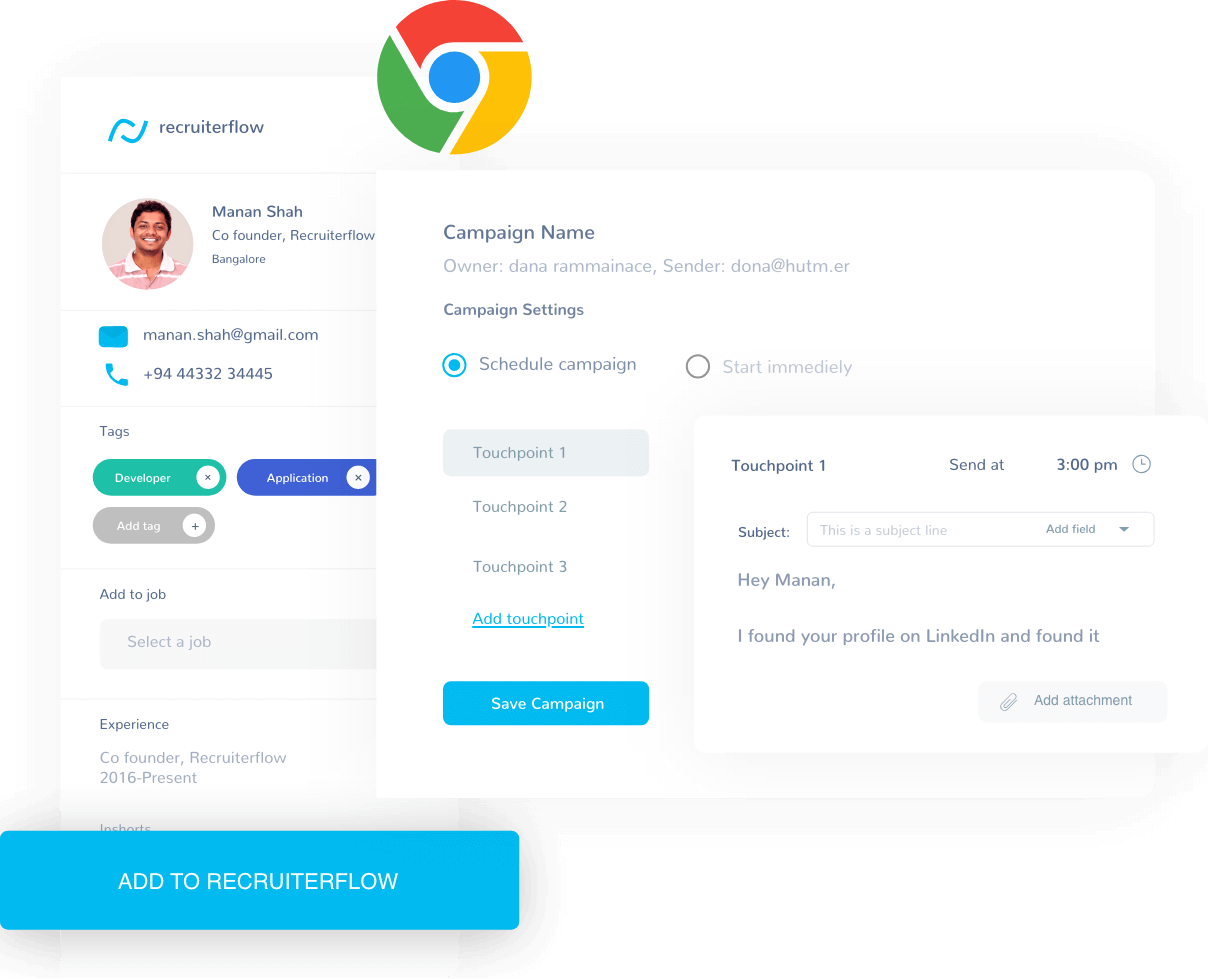 Make use of their visual dashboard, automated email sequences, email sync, interview scheduling, and automated reports to increase your hiring rate and streamline the end-to-end recruitment process. They also have a range of integrations with tools like Zapier, Facebook, Indeed, and others to give you the perfect ecosystem to run your recruitment processes — reducing the manual effort needed.