Call Flip
Discreetly move live calls from one device to another using Dialpad's Call Flip feature. You can switch from your laptop to your smartphone to your tablet and back to your laptop without the caller ever knowing. No pins. No convoluted process. No dropped calls. No interruptions.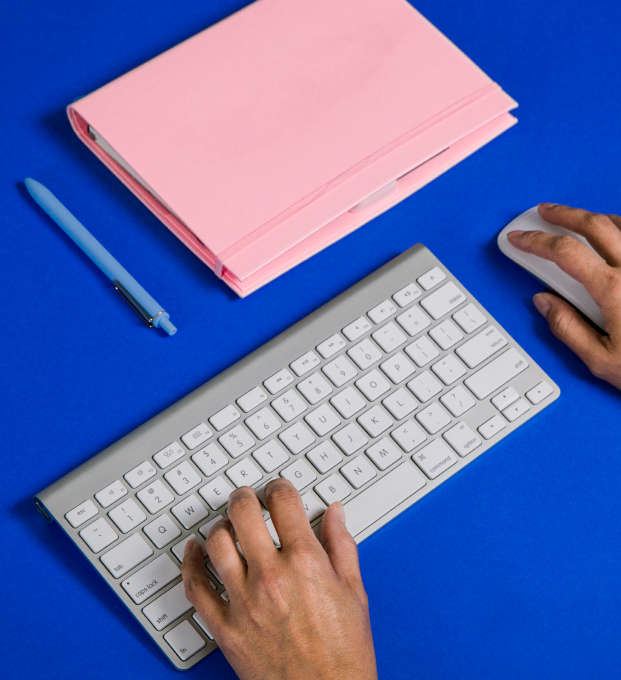 How Call Flip Works
Dialpad is built using a unique, proprietary architecture that allows Call Flip to be possible. Since the calls made with Dialpad live in the cloud, they can be easily accessed from and moved between any connected device without interruptions, device callbacks, or complicated processes.
How Do I Use Call Flip?
Moving calls between your Dialpad-connected devices is a seamless and intuitive experience. While you're on your live call on one device, simply open the Dialpad app on the device that you want to move the call to, and click or tap the "Switch Call to This Device" button. Your call will instantly resume on the new device.

In the case where you're moving the call to your smartphone, you'll be given the option to use either your carrier or HD Calling. Simply tap the option you choose to go with and continue talking.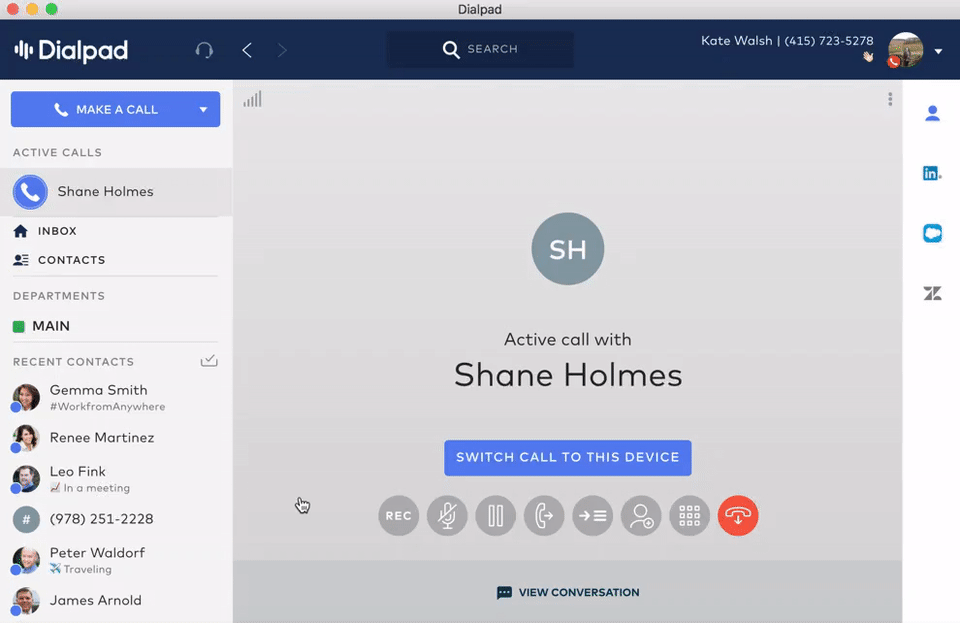 Call Flip Quality
Thanks to Dialpad's modern pure cloud architecture, when a live call moves between devices, the quality of the transmission remains consistent. Both call participants enjoy the same level of audio fidelity—even when the switching participant moves from HD calling to carrier or vice versa.
Frequently Asked Questions
Does Call Flip (Device Switching) cost anything?
No. Call Flip is included in all Dialpad plans without additional charge.
How many times can a live call be moved between devices?
There is no limit to the number of times a call can be moved.
Can you move calls between devices with different operating systems?
Yes. Your devices' operating system does not affect your ability to switch between them.
What does the caller experience during a Call Flip?
Nothing. The transition is completely seamless. However, the volume of the call may seem louder if the microphone is closer to your mouth on the switched device.
Can I move a call to a device with a different phone number?
No. Call Flip only works between Dialpad-connected devices with the same phone number. However, you can transfer calls to different phone numbers.
Does Call Flip work with desk phones?
Yes, Call Flip can be done with certain Obihai and SIP devices.
My question wasn't answered here. Where can I learn more about Call Flip?
Check out this article for more information on Call Flip (Device Switching).