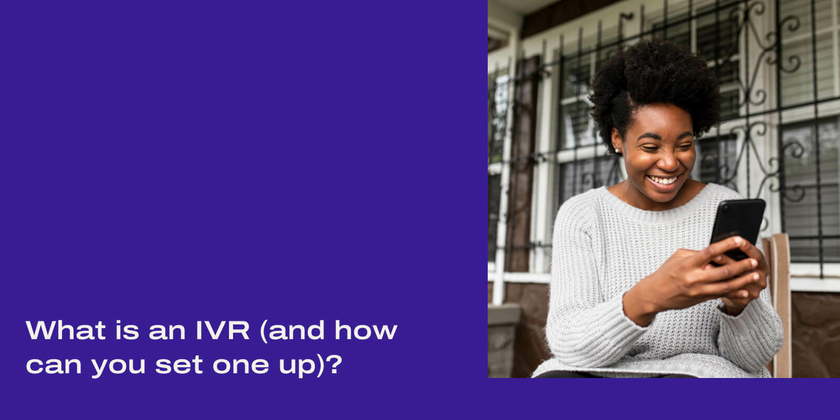 September 24, 2021
IVR stands for Interactive Voice Response System, which is a common telephony feature that's basically a virtual receptionist that routes inbound calls for your business. It guides your callers through a selection of options which they can either respond to with the telephone keypad or their voice response.
IVR for contact centers and call centers are extremely common. Have you ever called a business and heard an automated greeting that gave you a few prerecorded options to route you to the right person or team? This is an IVR. It can simply provide information or, where required, it can route your call to a person that's better equipped to handle your query.
What is contact center IVR?
When a customer or prospect calls your business, they'll typically expect hear a recorded message and have the option to punch in a number to get routed to the appropriate agent or department.
If you work at a call center or contact center, IVR functionality is essential because it manages high incoming call volumes and streamlines call flows for you—while reducing operational costs and improving the customer experience. It's typically one of the first self-service options to look at if you're trying to create a better customer experience:

What is an IVR number?
An IVR number is a contact phone number that has an IVR menu system integrated with it. You can set one up in a cloud system to perform automatic call routing, and it can be used together with common IVR features, including self-service options, custom messages and notifications, caller ID, and more.
Learn more about Dialpad's IVR system
and how it can improve your call routing and save your agents (and customers!) more time.
4 benefits of using an IVR system in a contact center
It can improve first contact resolution
One of the main advantages of using an IVR in a contact center is that it can significantly increase first contact resolution (also referred to as first call resolution), which traditionally has been a commonly tracked call center metric.
This is because IVR menus present customers with a list of routing and self-service options that increase the chances of being directed to the department that is best suited to resolving their query.
The one shortcoming of relying on first contact resolution as a metric is that it can drive call center agents to prioritize the wrong outcomes.

For example, what do you think would happen if they're just focused on completing a call quickly instead of addressing a caller's needs? If someone is calling with a tough question, say, about a discrepancy in their account balance—an agent shouldn't feel so rushed that they provide inaccurate information just so they can hit an arbitrary metric.

For this reason, first call resolution should be considered alongside other metrics such as NPS (net promoter score), CSAT (customer satisfaction ratings), and CES (customer effort scores). Viewed in combination, these metrics will provide a better overall picture of agent effectiveness and customer satisfaction than first call resolution alone.
👉 Dialpad tip: IVR features are typically included as part of VoIP phone systems and call center software. Over the years, IVR has become more complex, with many featuring conversational artificial intelligence and natural language processing technology (sometimes referred to by folks as "intelligent routing."
It improves customer service efficiency
When a customer calls, they'll hear IVR menu options that tell them their options, which they can then choose through their touch-tone keypad or even speech recognition. Often, the IVR itself will be able to provide the information that callers might be looking for. (Usually, this works best for basic questions like "When are your business hours?")
This way, callers can get answers much more quickly without waiting for a live agent—and even if they don't get the answers they want, the IVR software can still route calls to the right agent or department.
With Dialpad, you can even give callers an in-queue call-back option so that they don't have to wait so long on hold: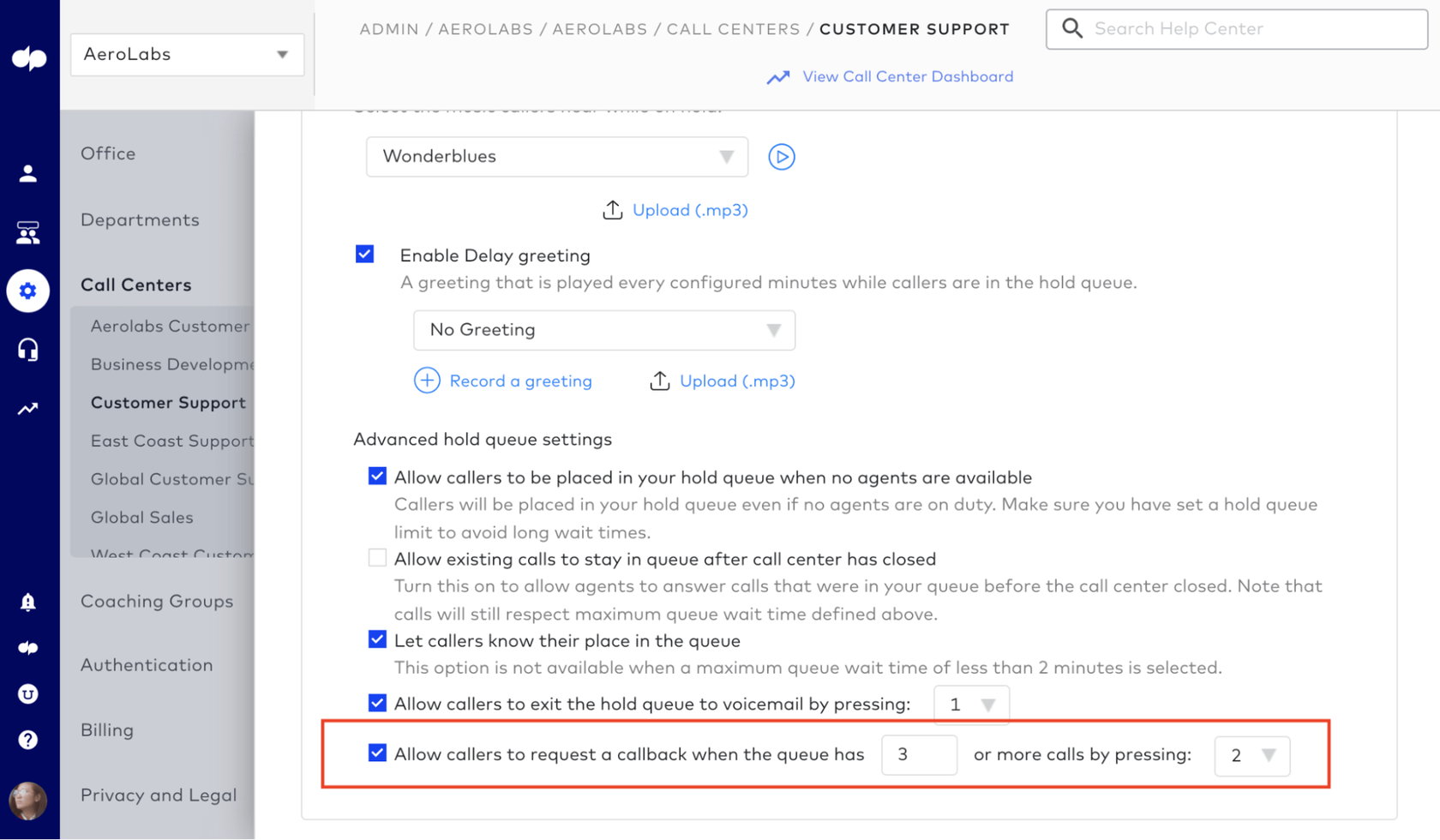 This all reduces wait times—and increases a contact center's customer service efficiency.

It can increase customer satisfaction
And on a related note, if your IVR technology can route callers to the agent most qualified to solve their problems and reduce hold times… It'll probably result in happier customers.
For example, with Dialpad, you can set your preferred routing rules to best fit customer needs. You can route by skill level, or even let callers know where they are in the hold queue so that they can choose to wait, try to solve the problem using self-service options, or request a callback.
Dialpad also has a built-in CSAT survey feature—you can create a CSAT survey in just a few clicks, and it'll automatically play after a call is over to give your caller a chance to rate how satisfied they were with that interaction: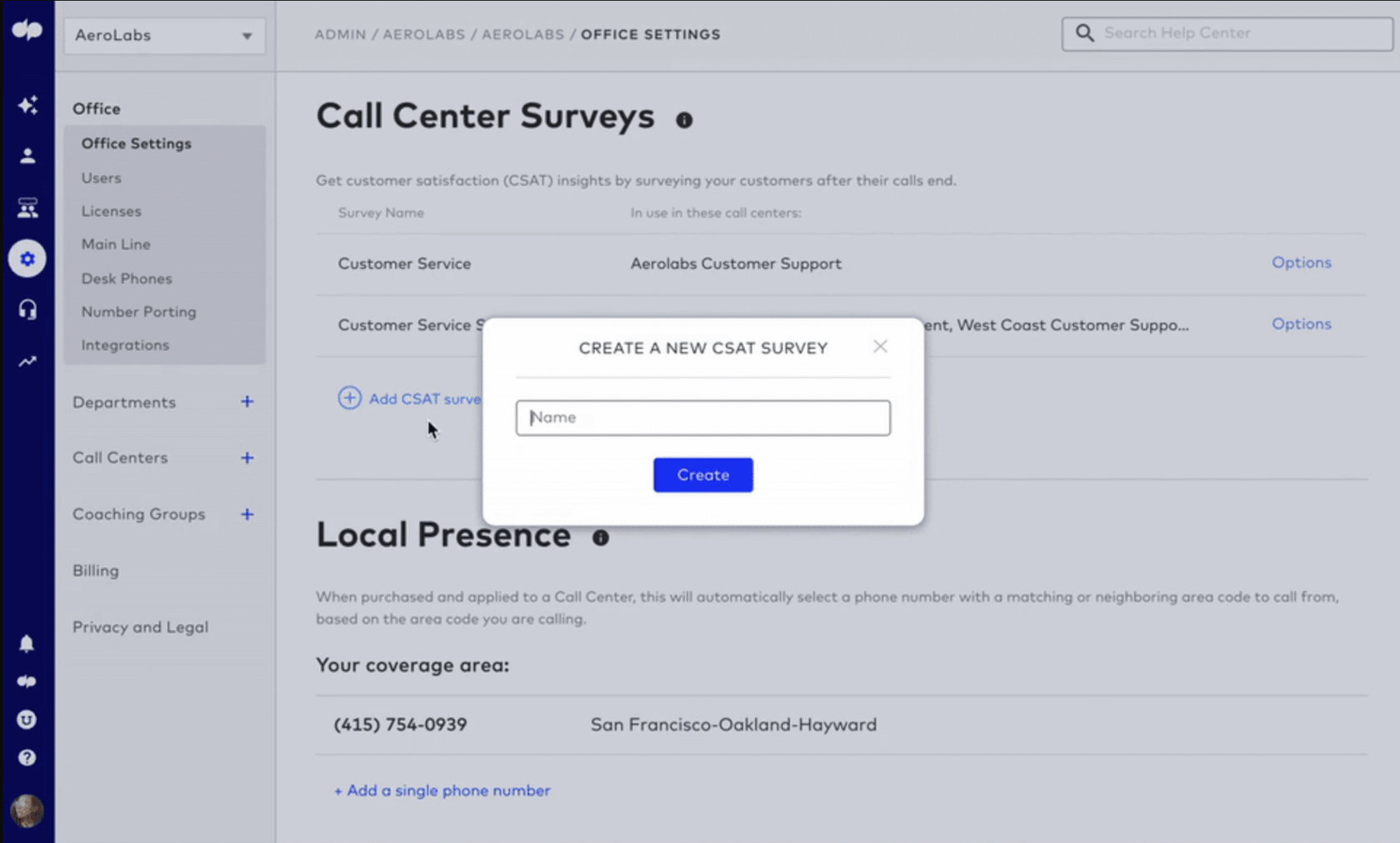 You can even script a follow-up question to ask them to elaborate on why they gave you that score: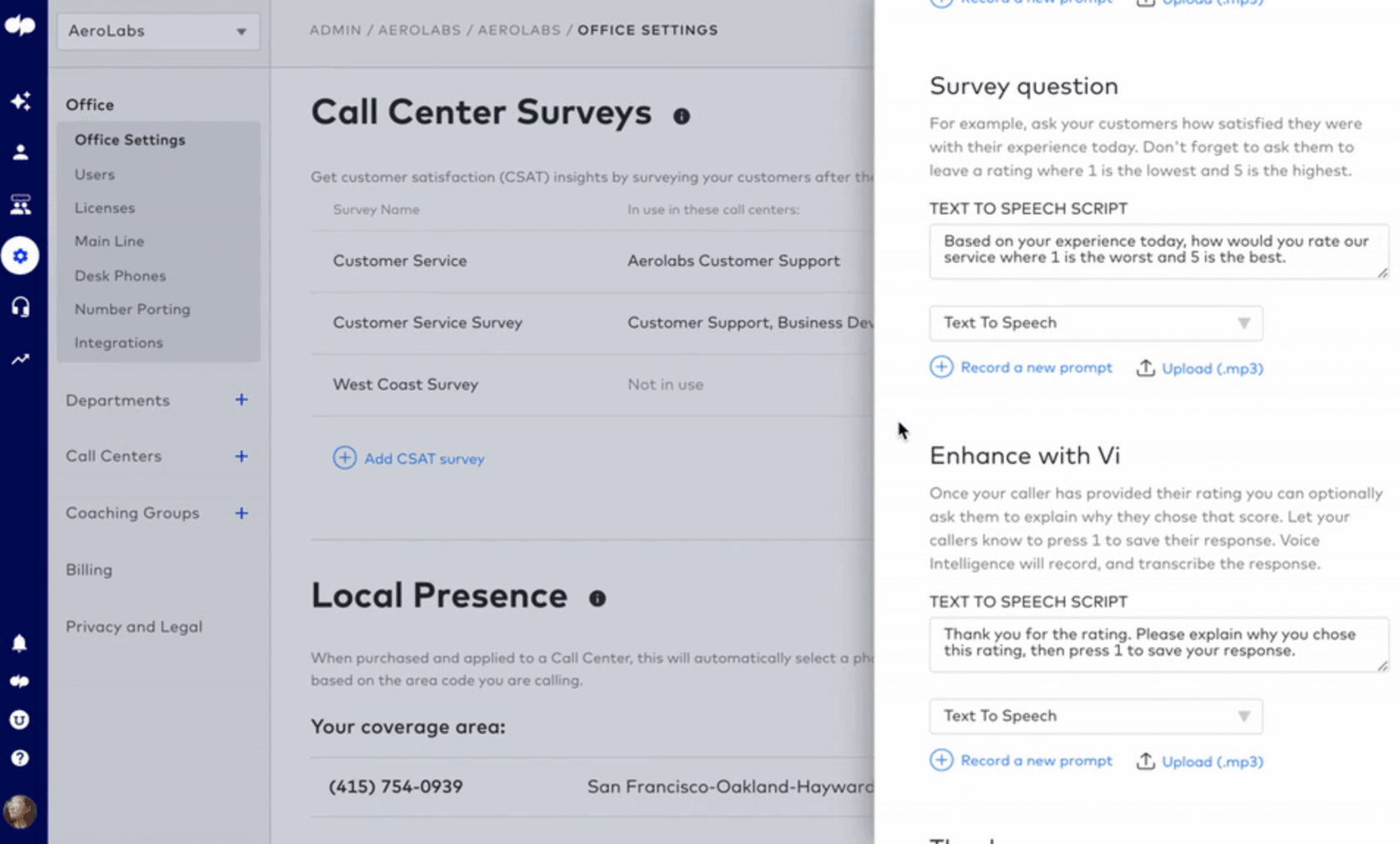 We actually did a deep dive into CSAT scores and how they're impacted by hold times on the phone—you can check it out here: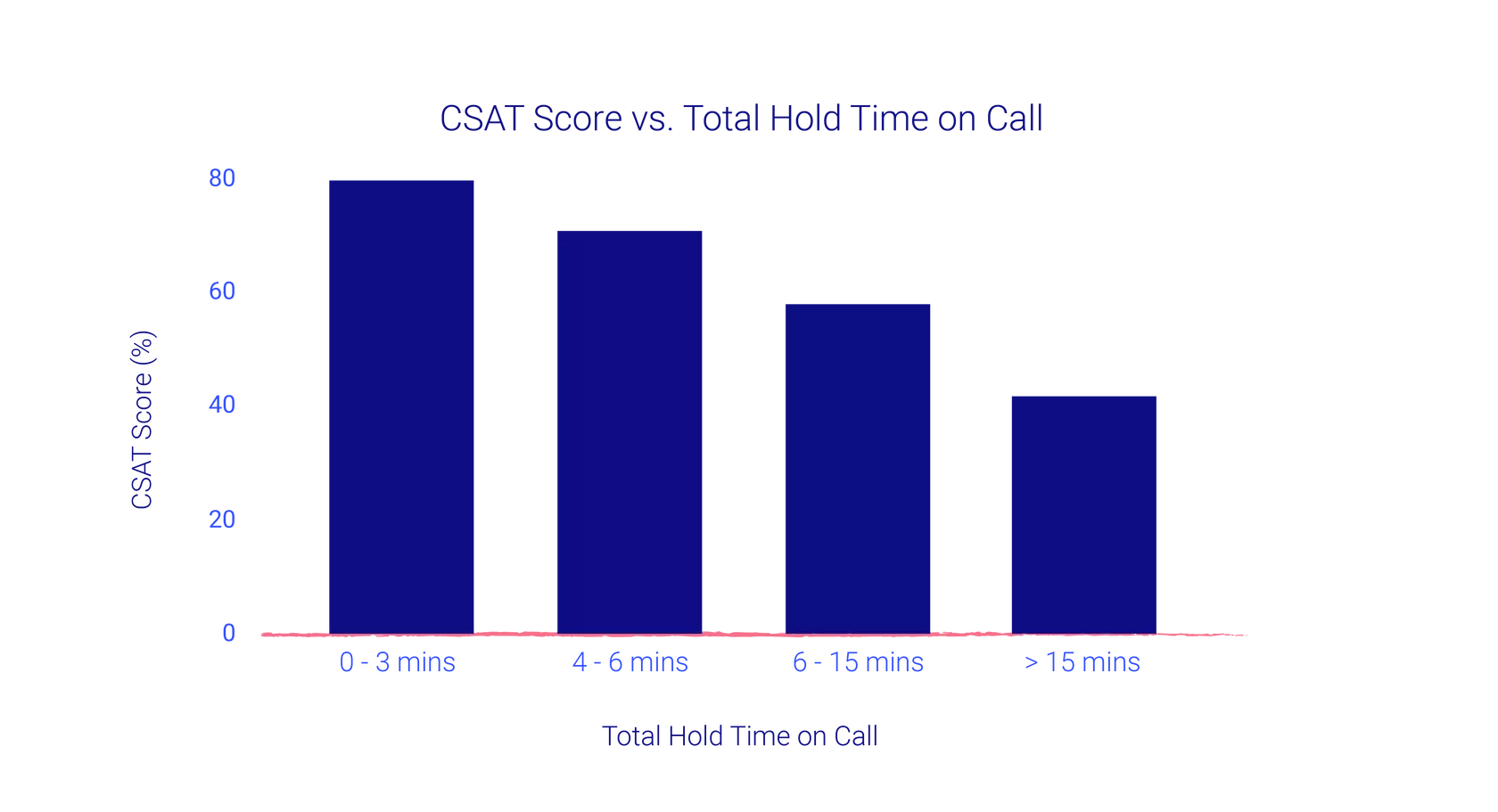 It can reduce operational costs
Contact center automations like IVR systems are great cost-saving measures because they allow you to hire more skilled employees (instead of just someone to handle manual call routing, for instance).
And because IVR systems tend to come included as a built-in functionality in communications and contact center platforms, their ROI can be huge.

What can you do with an IVR system? 3 ideas
1. Set up a custom IVR message and notification to callers
A good IVR solution should allow you to set up custom messages and notifications to provide customers with a personalized experience (it's also just nice for injecting some personality into your contact center or call center operations).

👉 Dialpad tip: Unlike systems that rely on automatic call distribution (ACD), callers are able to select from a range of options to make sure they're routed to an agent qualified to handle their inquiries.
2. Schedule call routing based on time of day
Here's the thing. Not every company can have a team that's online 24 hours a day, 7 days a week. So, what happens when customers (or potential customers) call you during those offline hours?
You need an IVR system that lets you set up a fallback option.
With Dialpad, for instance, we can set how long a call will ring for before getting routed to the fallback option(s). For example, if your agents are too busy (or just understaffed) and can't pick up the call in time, you can send them automatically to a different hold queue, an automated response menu, or even voicemail.
(Check out our pricing page for more information on the costs for implementing contact center IVR.)
These are important to have, and your strategy here will depend on different factors like your call volumes. For example, if you know that you've been receiving many more calls lately, you might want to adjust your call routing or fallback options to make sure calls get sent to a secondary skilled team of agents instead of just going to voicemail (which might be a passable option if you don't get that many calls, but will create a very poor overall customer experience if you're getting a high volume of calls).

Dialpad has built-in heat maps that tell you when call volumes are highest (and lowest)—and also what your agents' average speed of answer is: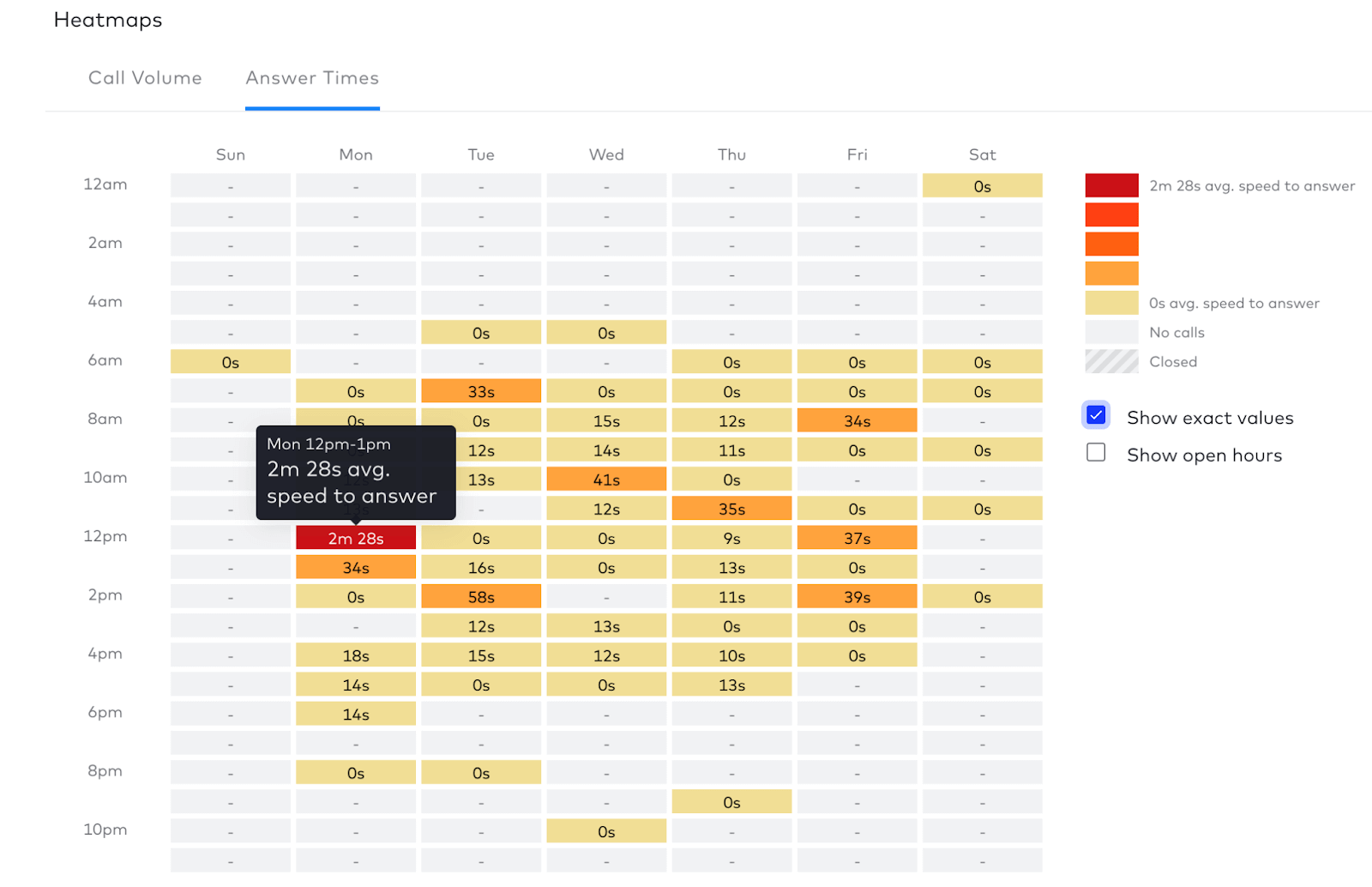 You can also keep your IVR active during holidays and outside of business hours so that customers can still access self-service options when live agents aren't available to take calls in real-time: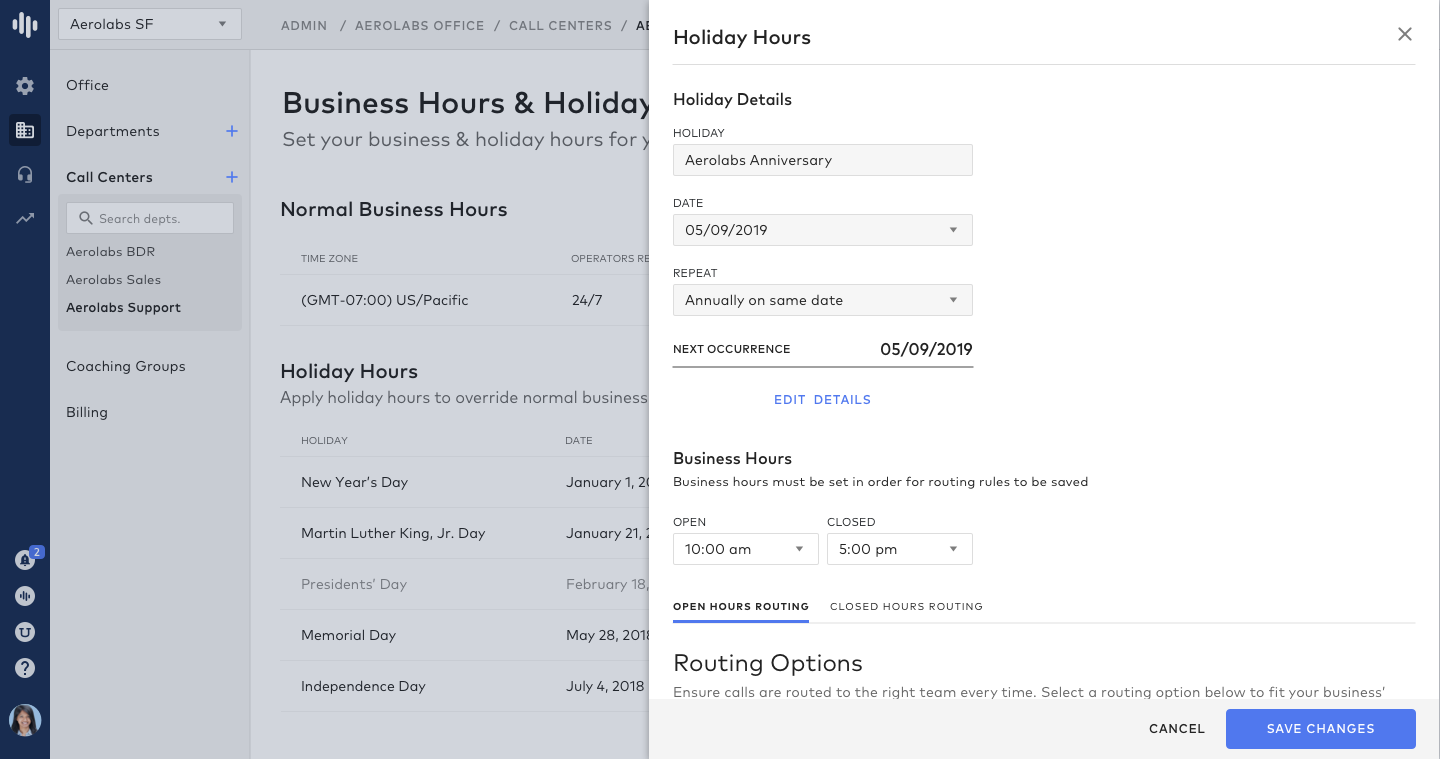 3. Prioritize calls based on their importance
Another neat thing that call center IVR systems can do is prioritize incoming calls based on caller value (how "VIP" they are, basically). This means that when a high-value customer calls, your IVR system could route them to a priority queue to minimize their waiting time or to a more highly skilled team that would be more likely to resolve their questions quickly.

👉 Further reading: That's exactly what Stax, a financial services company, did. "With the skills-based routing, we can have our reps available for their specialties while still being available to assist when we have those high call volume times," says Wendy, their Information Systems Manager. Check out their story.
What to avoid when using contact center IVR
Burying the option to speak with a representative too deep in the menu
Yes, IVR systems are a handy tool to streamline customer service workflows, but it's important not to bury the option to speak with a live agent too deep in the menu.
Often, callers know they need to speak to a live agent about a complex problem and want the option to bypass the menu and talk to a real person as quickly as possible. (So set up your call routing rules carefully!)
Taking the caller through too many submenus
It can be extremely frustrating to phone a company hoping to find a quick solution to your problem—only to be met with an IVR that reels off an endless number of menu and sub-menu options.
Keep it succinct so that callers who dial your phone number can find their way to the right department as efficiently as possible.
Dialpad's IVR is designed to help with this! Its analytics show you which options are most commonly selected—this way you can improve your menus by streamlining your options and making sure that popular options are listed first: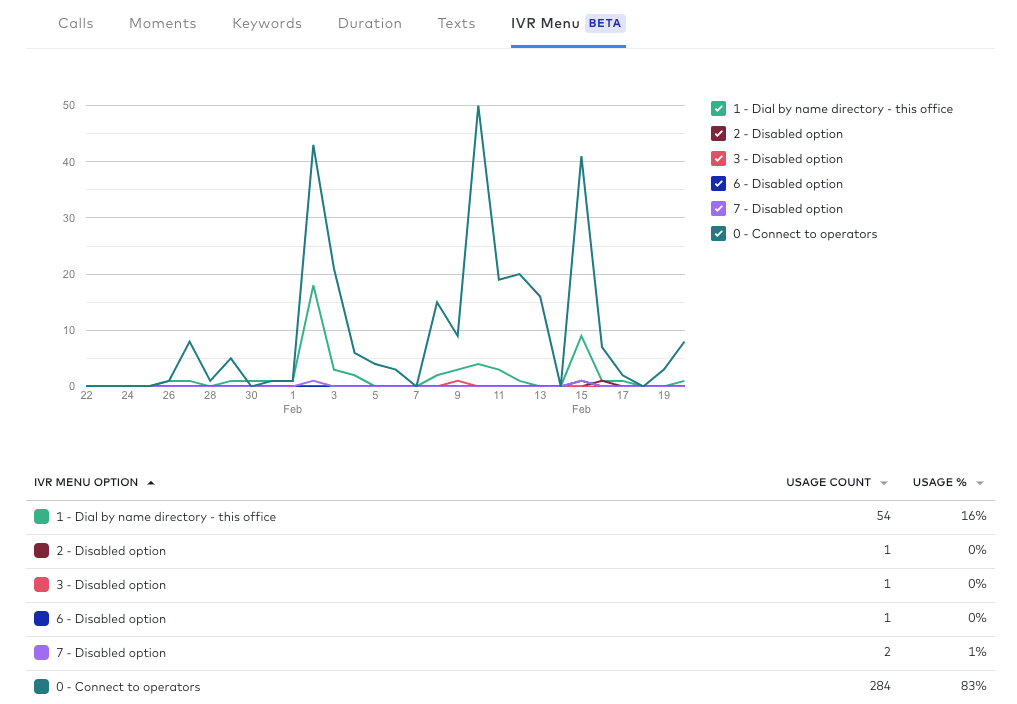 Expecting every caller to cooperate, even if your IVR menu is user-friendly
Sometimes customers just won't want to listen to your menu, no matter how user-friendly it is. Or they might not understand how the technology works. So, it's important to ensure they know there's the option to speak to a live agent as soon as possible.
Be sure to offer multichannel or omnichannel customer support so customers can reach you on other channels as well as the phone.
For example, Dialpad's contact center software combines phone, SMS and instant messaging, and video meetings—and even integrates with CRMs like HubSpot and Salesforce for a more cohesive customer experience. Not only does the integration automatically log calls and activities, it also embeds Dialpad's dialer right inside your CRM: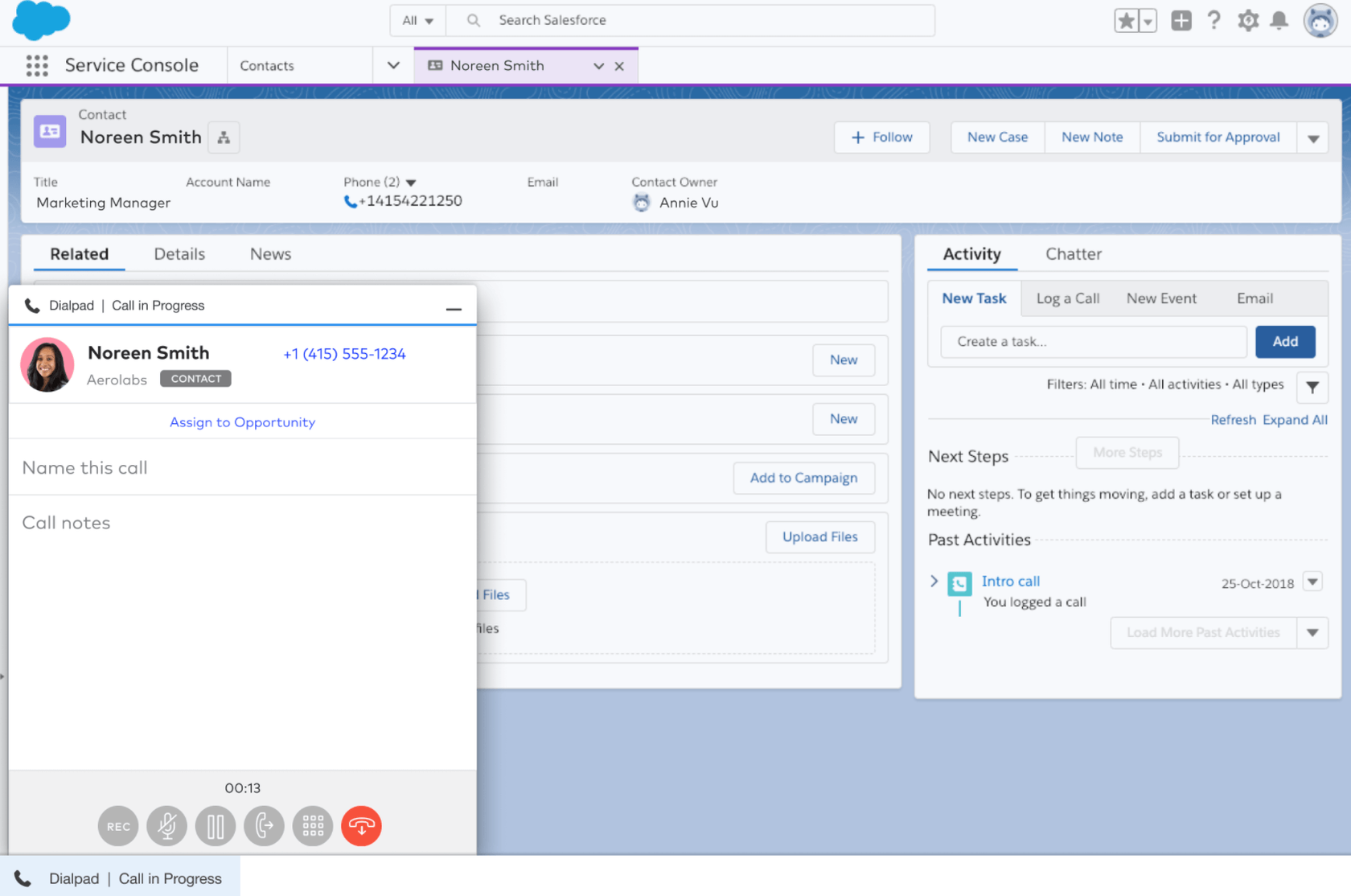 Not tracking hold times regularly
One of the tricky things about running a contact center is that every day can be wildly different from the day before. Your agents may be handling calls admirably and keeping wait times low today, but things can change quickly tomorrow if you get unexpectedly high call volume because of a bug or crash.
With Dialpad, we have lots of features that can help manage and combat lengthy hold times. For example, you can set the size, wait time, greeting, and even hold music for a hold queue—and callers can request a callback if they don't want to wait.
(Dialpad also has handy fallback options—because hey, sometimes you just don't have enough operators available to answer calls and it's not always avoidable. These fallback options include sending the caller directly to voicemail, message, another department, or to an automated response menu.)

👉 Dialpad tip: If your contact center fallback option is to route calls directly to voicemail, you can set up a custom voicemail greeting by recording or uploading an audio file as your voicemail greeting!
5 best practices for contact center IVR
1. Give callers the option of speaking with a live agent
Although IVR self-service options are extremely useful in allowing customers to solve their own problems, many will still want to speak to a live agent. Always offer them the option of speaking to a real person in case they come to you with a more complex problem.
2. Only make call recording announcements during transfers
Consider limiting call recording announcements to during transfers. It might be off-putting for callers to be reminded constantly that their call is being recorded!
3. Give multiple language options to callers
If you have offices and customers in different countries, then your callers will likely speak different languages.
That's definitely something that applies to our contact center! Luckily, Dialpad has different IVR menu languages we can choose from, which lets us offer an inclusive customer experience—no matter what language we're using to serve our customers.
All we have to do is choose from the international language greetings in the Settings page. A few of the available languages include English, Chinese, French, German, and Spanish:

4. Ensure main menu options don't exceed 30 seconds
Keep your menu options short, sweet, and to the point. Make sure your menu is designed efficiently so that callers can easily get the help they need for the best experience with your business.
Think of 30 seconds as a guideline rather than a hard rule—in the end, the goal is just to provide a good customer experience with your IVR.
5. Implement an IVR system that sounds like a human, not a bot
Customers want to talk to people, not robots. Implement an IVR system that sounds like a real person to humanize the experience of speaking to an automated phone menu. Listening to a robotic voice can be jarring, so ensure your IVR has a friendly tone that shows its human side!
Take your contact center to the next level with an IVR strategy
If your team receives tens or hundreds of calls a day, then your business probably needs an IVR system.
It's one of the most fundamental things you can do to improve your contact center operations, and the use cases for it are very versatile. Whether you have callers who are trying to get in touch for customer support, or renewals, or to become new customers, you can design an IVR to direct that call traffic pretty much however you want.
Dialpad's contact center solution is designed for exactly that. Try it out today to see how you can reduce wait times and improve customer satisfaction for your organization!

Book a product tour to see how you can easily create an IVR with Dialpad's unified communications platform!
Get a demo