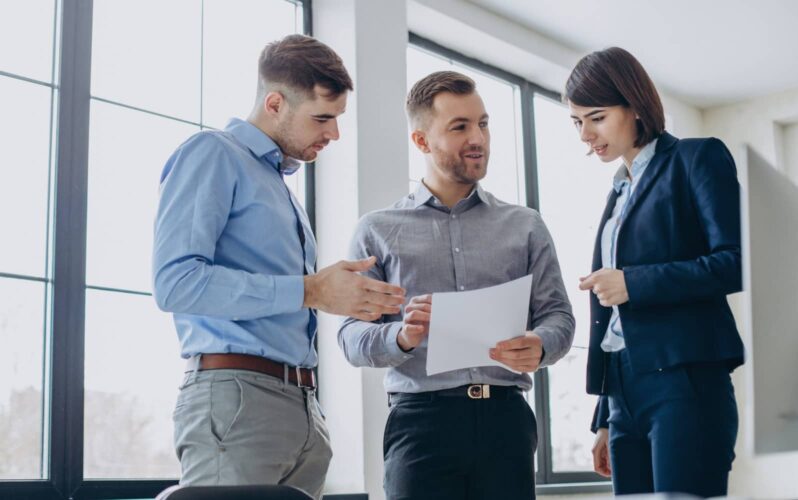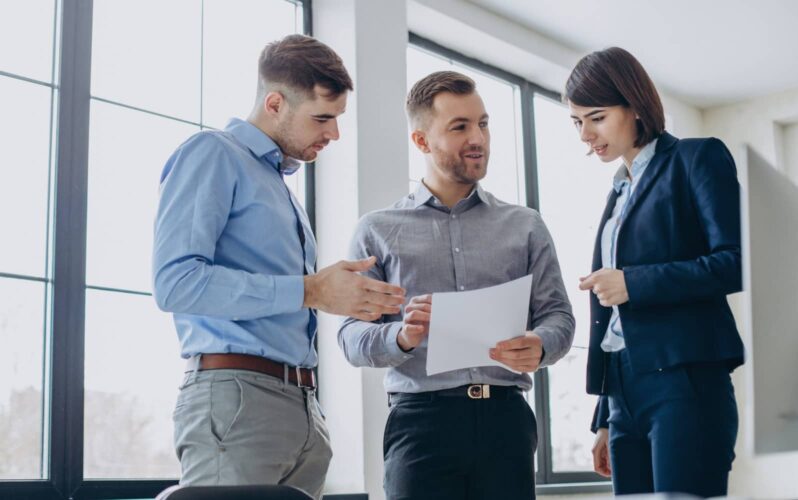 ---
Stax is known for providing over 22,000 businesses of all sizes with an all-in-one payments API, helping organizations manage their payment ecosystems and analyze data through fully integrated solutions. The company is growing fast, with offices across the United States and expanding around the world—with over 200 workers to keep connected, communication is essential.

With the growth the company was seeing, Stax needed a business phone system that could scale to keep up with it, and their existing solution just wasn't cutting it. Not only that, but they couldn't always access customer service when they needed it—Stax's growing customer base made it a 24/7 business, and it needed 24/7 customer support to keep up.

Could they find a solution that met all their communications needs... while scaling with their growth and providing 24/7 support?
Yes they could
Meet Wendy Meli, Information Systems Manager at Stax. Other than managing their IT infrastructure and services, one of her biggest tasks is supporting Stax's explosive growth while staying ahead of future initiatives.
"
We needed a provider that could integrate with our systems and have a team that collaborated with us on our growing needs.
"
Wendy Meli
Information Systems Manager
After finding Dialpad, Wendy knew it was the right solution for Stax's needs. Not only did it check off every box on the company's wishlist, it had some added features that made it even more appealing.
"For our customer-facing team members, it was Dialpad's HubSpot integration. For me, it was Dialpad's amazing admin portal," said Wendy.
With the HubSpot integration, Stax's team could automatically log inbound and outbound calls as well as save notes and tasks to contacts, drastically improving organization and efficiency.
When Stax started using Dialpad, they had help every step of the way from Dialpad's Product team. This helped the company get started using (and loving) all of Dialpad's features quickly, so they could make the most of their new cloud phone system.
"Dialpad's Product team worked closely with me to turn challenges into opportunities to assist with features and functionality enhancements," said Wendy.
"Improved operational costs and drastically increased efficiencies"
Upon switching to Dialpad, Wendy and the rest of the team at Stax found a wide array of features to love. For Wendy, it's the robust admin portal. For managers, it's the analytics tools, especially the new call journey feature. Other team members love flexibility of the app, call transferring, and the HubSpot integration.

Whenever there's a need to change the call routing or update IVR records, Wendy can do it easily in just a few clicks. Before, she wasn't able to do any of those things.
She also has the ability to make changes to her users' accounts in real time with the admin portal, like buying and implementing new toll-free numbers in a matter of minutes:
"
It improved operational costs with the admin functionalities and drastically increased efficiencies for our sales team.
"
Wendy Meli
Information Systems Manager
From an IT perspective, Wendy has been thrilled with all the tools Dialpad provides.
Troubleshooting has become significantly easier now that Wendy and her team can use Dialpad to remotely assist agents with proxy login, screen-sharing and real-time assist cards.
Making customers happy
Dialpad has transformed how Stax's customer support team works, thanks to easily customizable call routing. Whenever a customer calls, they'll be directed to the right agent for their needs, which helps save time and keep the callers happy.
"
With the skills-based routing, we can have our reps available for their specialties while still being available to assist when we have those high call volume times, which we can easily see from our dashboard and on the screen around the office.
"
Wendy Meli
Information Systems Manager
Dialpad's analytics tools have also helped the customer support team. In the past, determining when they'd need extra hands on deck was a challenge. Now, with the heat mapping tool, it's easy to see when they typically get the most callers and can plan ahead. With the team expanding internationally, that was a major need.
"Knowing when we need to have more or less people available from the heat mapping tool is great, as well as being able to see how many concurrent calls someone's getting during that time," said Wendy.
Making the sale
Similarly, the sales team has been making the most of the analytics and Dialpad Ai's features. With its real-time assist cards, they can get automatic reminders based around keywords they need to use or strategies to drive sales.
"
The real-time transcripts, especially the one that tells you when you're on a monologue, are really helpful. Our sales operations team is really diligent about using battle cards. If there's a special that month, or if someone uses old terminology when we've been rebranding, a reminder will pop up.
"
Wendy Meli
Information Systems Manager
Working from anywhere around the world
As Stax grows and expands worldwide, the ability to work remotely becomes increasingly important. That's why the team was thrilled to learn that Dialpad not only provides numbers for countries around the world, but also makes it easy for employees to work from anywhere.

This became even more important during the COVID-19 pandemic, when employees had to switch to working remotely. With Dialpad, Stax's employees could bring their business phones with them anywhere. On the go? Dialpad has a mobile app. At the computer? There's a desktop app too. They can even access Dialpad from any web browser, so they're never out of reach.
Plus, it gives the team more transparency and visibility into what everyone is working on while they're working remotely.
"
Like many businesses, there have been times when we've been fully remote. Today we're on a hybrid schedule, but the consistent feature of Dialpad is that our team can use it anywhere.
"
Wendy Meli
Information Systems Manager
Take Dialpad for a spin
Sign up for a 14-day free trial to get phone calls, video meetings, and instant + SMS/MMS messaging in one place. It takes just a few minutes to get started, and you'll be set up with a virtual phone number too!