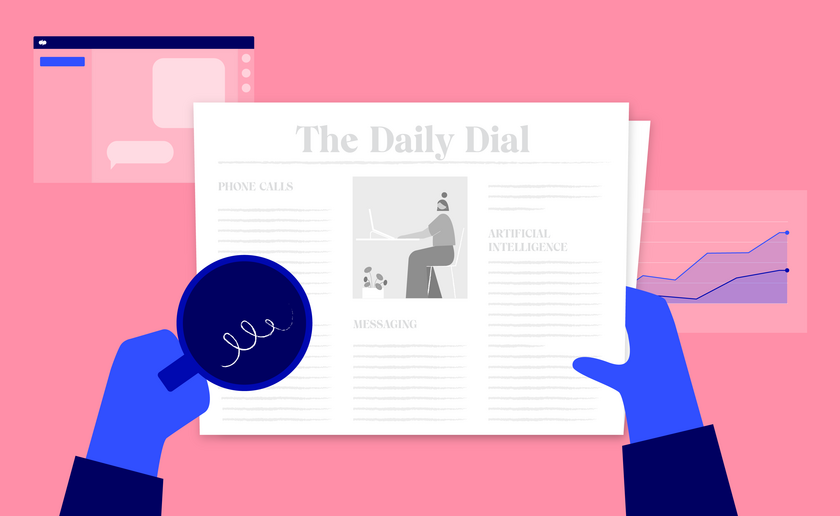 May 01, 2020
Sure, April showers may bring May flowers but we think we've got something that you'll appreciate a bit more than some daisies: new integrations with partners like Salesforce and Outreach plus the launch of our Coaching Center and a revamped call summary design. Yeah, way better than a bunch of flowers.
Let's take a closer look at what was released on the Dialpad platform in April.
Better together: Partner integrations
This past month we partnered with a number of different platforms to bring your conversations (and the good data inside them) online with the other tools your team uses to drive productivity, stay connected, and engage with prospects.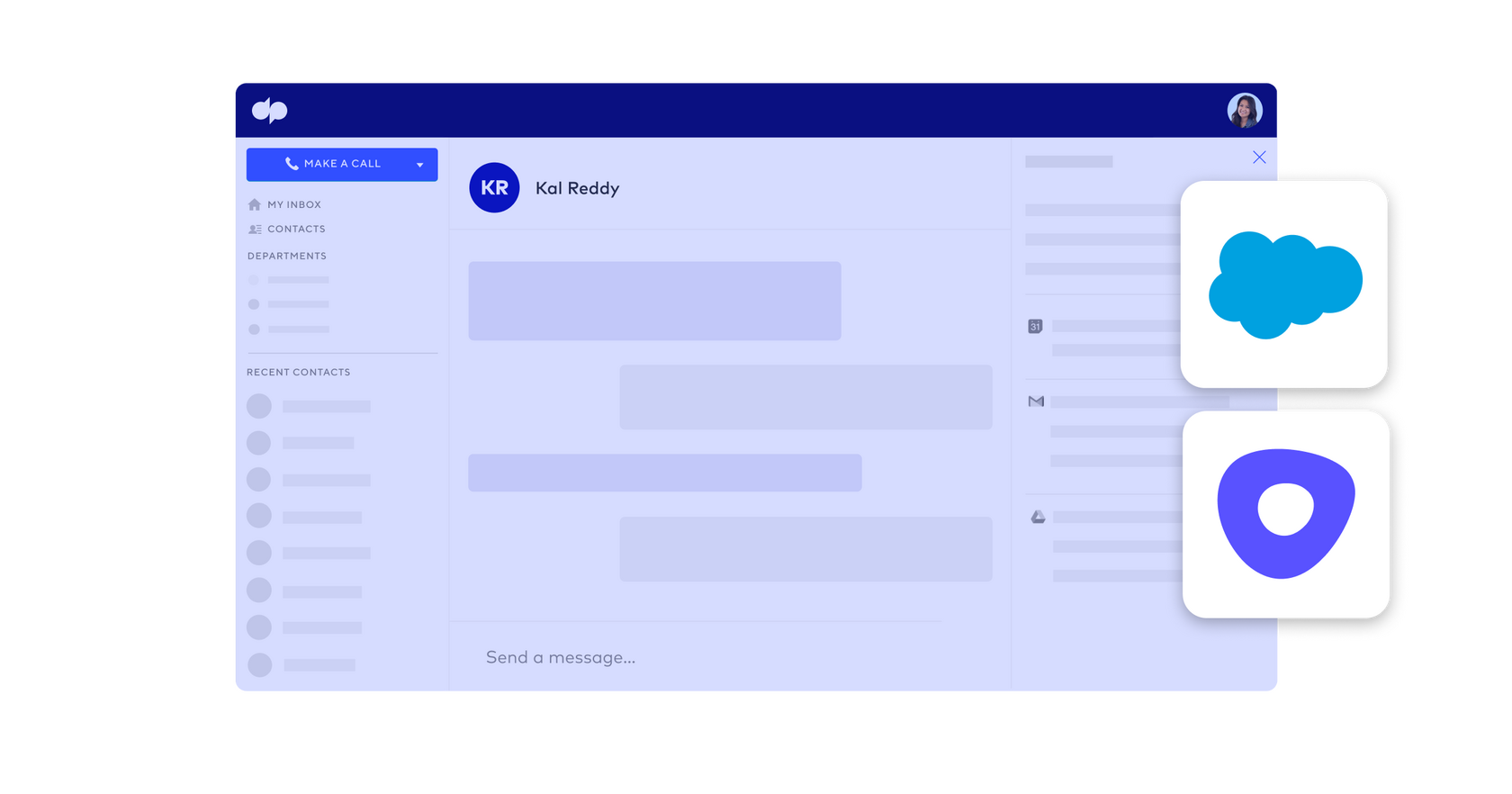 Salesforce High Velocity Sales: Improve reps' productivity by allowing calls to be triggered from a cadence and by marking call tasks as complete after the call. Learn more.

Outreach: Click to call within Outreach to launch Dialpad Everywhere and automatically sync call data back to Outreach. With Dialpad Everywhere, you'll also gain real-time transcriptions plus recommendations that pop open when keywords are triggered (like competitors or pricing questions).
Coaching center: A single view of rep activity ✔️
Dialpad's Coaching Center gives managers the ability to review rep's calls, filter by specific moments, and provide post-call coaching, all from a central platform.
Features include:
Master list of reps' calls
Ability to filter by rep, disposition, moment, date/time, and more
Jump into the call summary in one click
Paired with the new call summary revamp, coaches now have an easier place to review what was said, toggle over to review key moments that occurred, and even leave comments that stick to a specific moment during the conversation.
The coaching center is available on every Dialpad Ai Sales account. You'll need to have coaching access to leverage the new feature (your Dialpad admin can grant you this access).
A new way to revisit calls
We know you hate taking notes. It's okay, pretty much everyone does. So having something like Dialpad Ai capture them for you is really clutch.
But that's only half of it—we wanted to make your call notes actionable, something you could come back as a resource not simply as a log of what was said.
With the new call summary view, you now have the means to do just that—with more space to read or search through your voice transcripts, playback audio, filter by a key moment, or even leave a comment at a specific moment during your call.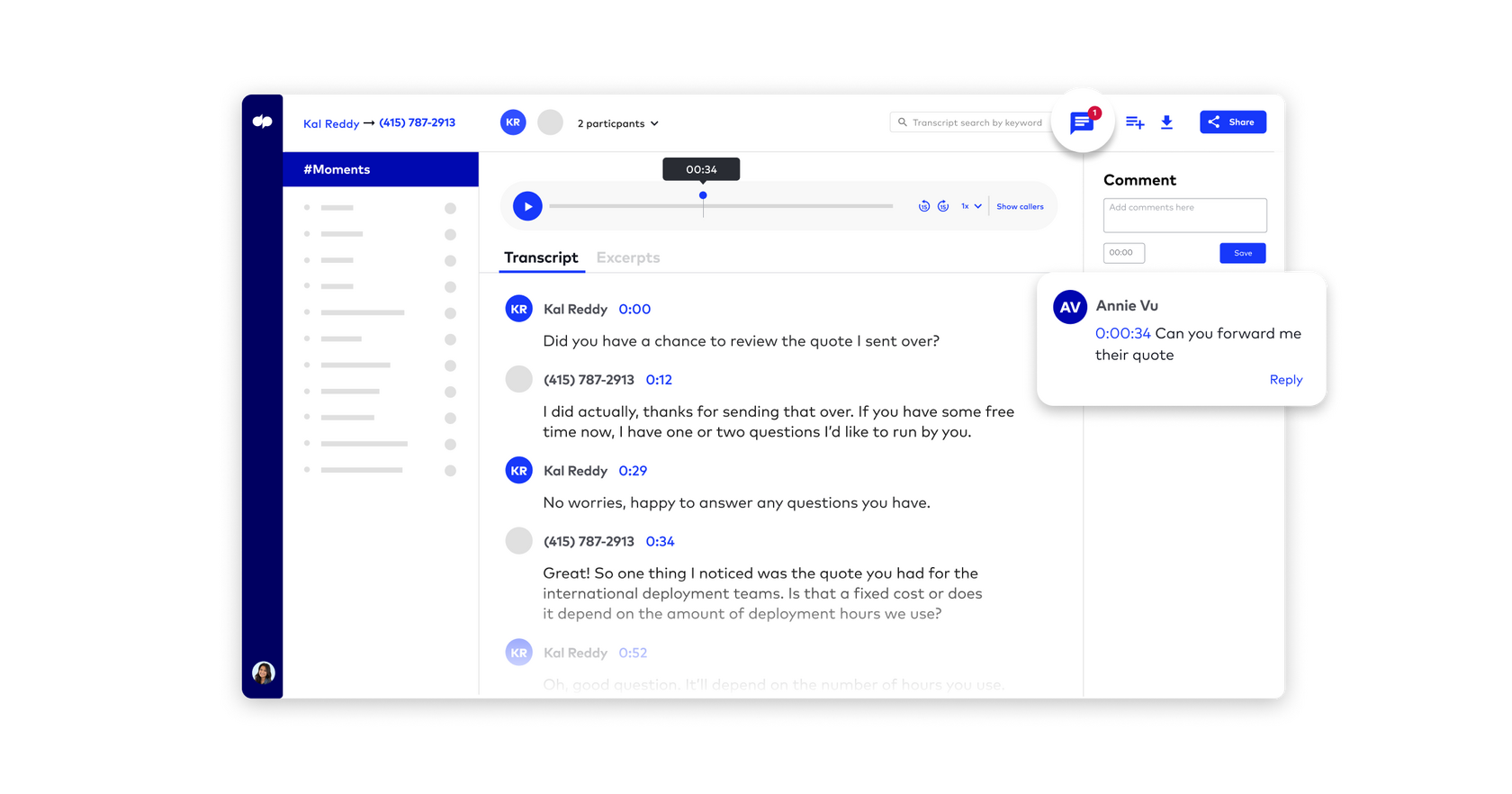 This new view is available on every Dialpad account regardless of plan type. Click into your View Summary link in your direct conversations to access or access it from your contact center analytics inside Dialpad.
But wait! There's more…

Buzzword Bingo—like regular bingo but more #business. To play, simply select the game icon from your Dialpad virtual meeting sidebar to expand the board (you can click the same icon to close it, too).


Need a little help getting up to speed on your Dialpad products? Not sure what best practices to follow? Say no more! Here's a list of recently published guides and key feature highlights to help pave the way:
We'll be back next month with new updates and resources to share. Until then, happy dialing!