Guide
A Guide to Click-to-Call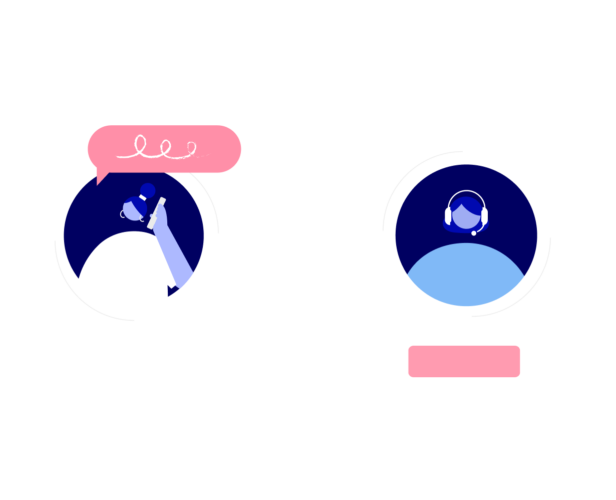 What if making meaningful connections with your customers were just a click away? With click-to-call (CTC) services, you make it easy for customers to reach you, significantly improving your conversation rate.
Who talks on the phone anymore? Your customers do. And they want to connect with the convenience of one click.
With the drive toward online services, click-to-call is often misunderstood and underestimated for the benefits it can bring to your business. Learning more about click-to-call and how to leverage its capabilities to improve your conversions is essential for optimizing your customer relationships.
What is Click-to-Call?
Click-to-call (also known as click-to-dial, click-to-talk, click-to-text, or CTC) allows users to initiate real-time communication through phone, text, or Voice over Internet Protocol (VoIP) calling just by clicking a button. CTC technology connects a user to a customer service representative from your business who can quickly and directly address the customer's needs.
You can add click-to-call technology to your website, as well as in pay-per-click (PPC) advertisements, map listings, and anywhere else your brand lives online. If you've ever seen a phone icon or button with a "call us" call to action (CTA) while browsing the web, that's click-to-call in action. All you have to do is click the button or link for instant connection with the company on the other end.
Click-to-call is an excellent option for customers who are eager to connect with your business directly. Even if you have a robust website with great features and tons of information, sometimes people just want to speak with another human being. A click-to-call button puts that option at your customers' fingertips without asking them to remember a long phone number or go to the trouble of punching out each digit.
You can also segment click-to-call responses to make operations more efficient for your team. By routing calls from particular campaigns to the departments that support those campaigns, you ensure that customers reach the team that can help them right away without being redirected.
How Does Click-to-Call Work?
Click-to-call service providers act like high-tech switchboard operators, connecting customers to service representatives within your business once the customer clicks on the CTA button to initiate the call. They also track call traffic to improve analytics and even route calls to specific teams.
Below are a few ways you can utilize click-to-call technology to optimize customer relationships for your business.
App or Browser Calling
Users who come across your brand on a website or in an app can click to initiate a call with your company's representatives. You can easily add click-to-call to any website or app using VoIP. Many online map services like Google Maps now include click-to-call in their location-based company listings as well.
This feature allows potential customers who stumble across your brand to easily convert. Click-to-call allows you to capture their interest when it's first piqued and instantly establish a human connection from that interest. Customers don't have to remember or search for your name or number to call later — they can just click a button to reach you directly.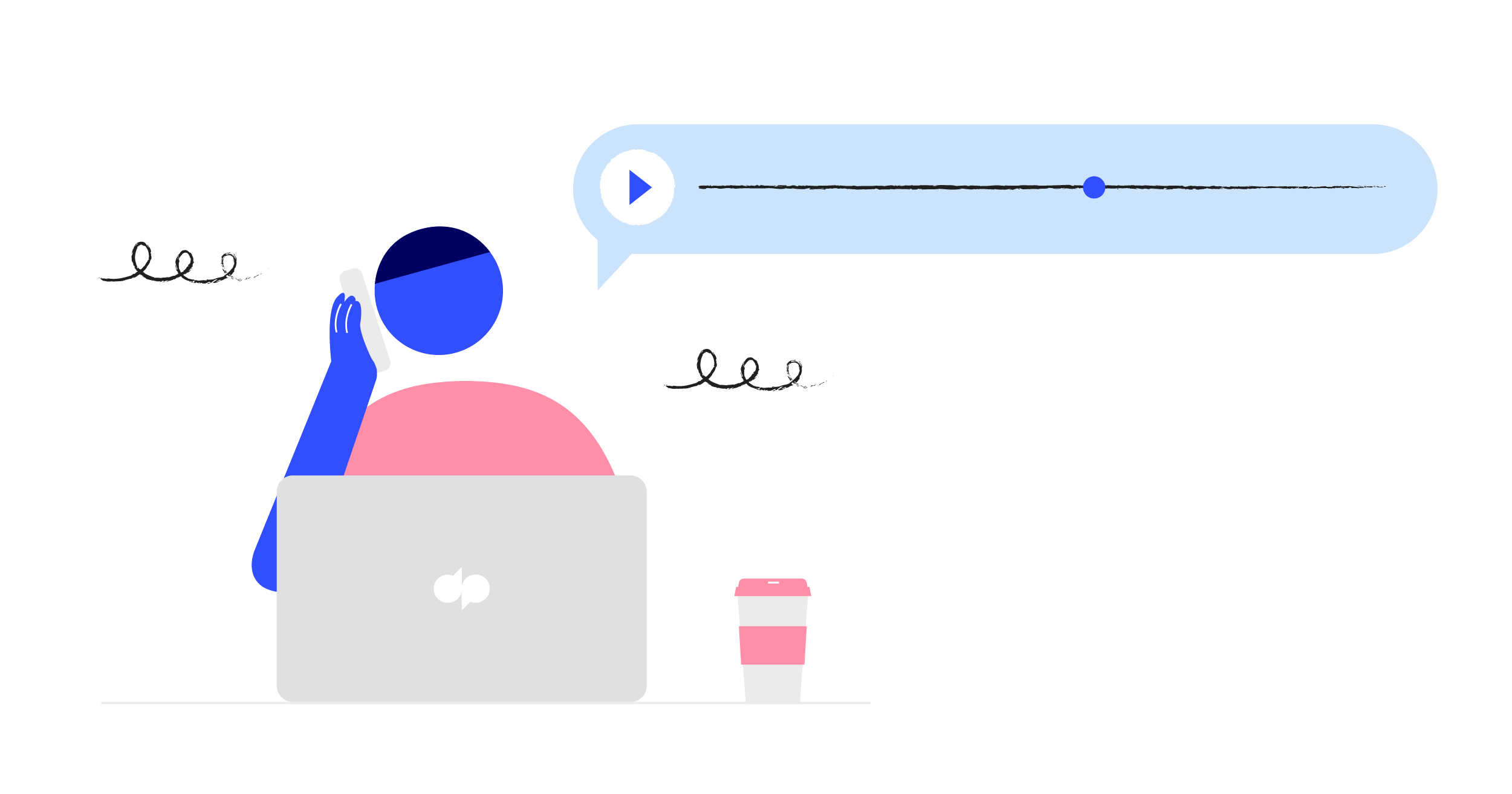 Request Callback
As an alternative to directly connecting with one click, you can also ask users to enter their phone numbers and request an immediate callback through a CTA button or link.
The advantage to this approach is that you can then pull relevant information about the customer — including their name, the web page they're currently visiting, and any other relevant information — while the call is being established. This information is then passed to the customer service representative so that the customer doesn't have to repeat or enter any of it again during the call.
Once the customer clicks on the "call me" or "request a call" CTA link, it initiates an HTTP request that immediately triggers an outbound call to the user's phone number. They then receive highly personalized customer service with just one click.
Click-to-Text
Click-to-call doesn't just have to be for voice calls. It can also be used to initiate a chat with a customer service representative.
By offering customers both phone and chat support options, you can meet their communication needs, wherever they are. Customers may prefer to chat on their desktop, whereas most mobile searches result in a call. Providing both options make it more likely that users will connect with your company in a way that is convenient for them — and that the customer acquisition through click-to-call or click-to-text will have a long lifecycle.
CRM Click-to-Call
Dialpad's click-to-call integrates seamlessly with your CRM of choice, allowing customer service representatives to launch outbound calls with a single click. Integrated dialing allows a customer's entire contextual record to become available to the representative as a complement to the call — allowing them to take notes, log calls, drop prerecorded voicemails, and power through call lists.
By clicking on a phone number rather than entering it manually, representatives save time, reduce errors, and optimize efficiency.
Why Is Click-to-Call Important?
You might think that no one talks on the phone anymore, but users are more likely to connect with your company if you offer a click-to-call option. A simple conversation can make your business more accessible, approachable, and attractive to potential customers.

Reasons to Implement Click-to-Call
Click-to-call is a powerful tool to drive growth for your business. From increasing your conversion rate to saving you money, it's a must-have performance enhancer to develop lifelong connections with your customers.
Drive Conversions
Users who connect through voice calling tend to be the most qualified leads and can easily turn into ambassadors for your brand, helping you recruit even more customers by word of mouth.
A click-to-call option has the potential to significantly accelerate growth for your company simply by providing customers with an easy way to connect with you.
Because the leads that connect with you via voice call or chat through click-to-call prompts are ready to convert and seek more information about your products and services, you have the opportunity to upsell them and turn those conversions into more overall sales. This drives growth across your bottom line.
Capture Mobile Users
Mobile users tend to culminate searches with a phone call, so making your phone contact easily accessible to those users can direct more traffic to your business. You meet your customers where they are, helping to drive conversions and user performance. Adapting to your customers' needs is a smart business move, and making it easy for them to connect with you is even smarter.
The majority of mobile users also tend to be millennials, who account for 30 percent of the retail market and $1.4 trillion in sales. Capturing this market requires enhanced accessibility and highly personalized customer service, both of which are enabled through click-to-call.
Maximize Profitability
With so many options on the market, it's easy to lose customers to frustration over not being able to reach your business quickly, conveniently, and effectively. If the only option customers have to reach you is a form to request information, they're likely to move on to a competitor that is more responsive to their needs and questions.
On the other hand, by providing a click-to-call button and capturing that lead right away, you develop a sustainable customer relationship with a high return on investment. Once you make that connection, it's more likely that you'll be able to leverage it into a conversion and maybe even an upsell.
Implement Click-to-Call with Dialpad
Dialpad works to make business communications great. Built on the Google Cloud Platform for peerless security, reliability, and scale, Dialpad's product suite offers a range of powerful features to drive growth for your business. That's why more than 60,000 of the world's most innovative businesses use Dialpad and leverage its seamless integrations with Google G Suite and Microsoft Office 365 to supercharge productivity.
Using the latest VoIP technology, Dialpad provides industry-leading voice calling from the cloud. As a result, you can be assured of crystal-clear, enterprise-grade, high-definition business calls across your entire organization — from any device, anywhere.
With Dialpad, you also have the ability to send SMS (text), MMS (multimedia image, sound, and video), and group messaging across any connected devices, connecting you both internally to colleagues and externally to clients and customers.
Dialpad's proprietary Voice Intelligence (Vi) allows you to learn more from the customer connections you make. It powers automated note-taking and detection of customer sentiment to launch enterprise communications into the future.
Live Sentiment Analysis also lets customer service supervisors know when a support call needs additional assistance so they can intervene and improve call outcomes. This means that you retain more of the customers you qualify and build long-term, high-yield relationships with them.
By leveraging click-to-call through Dialpad, you engage qualified leads, build customer relationships, maximize productivity, and optimize profitability for your company. Get started with a 14-day free trial.