A key feature guide on digging into your call data
Analyzing Your Call Insights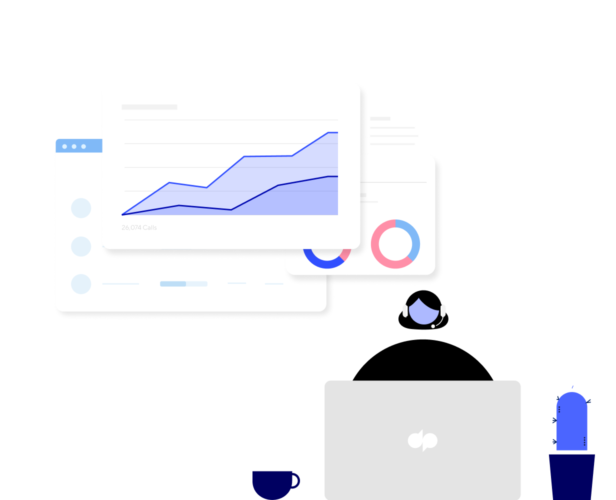 Intro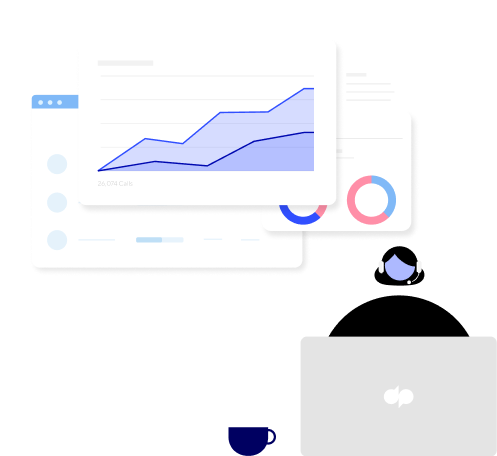 No data = no decisions. We recognize that it's not the devil that's in the details—it's the answer to common challenges that businesses face every day, from ramping reps to upping their CX game.
Managers can leverage Dialpad's call analytics to access metrics on call volume, leaderboards, and moments happening across the team while uncovering what's trending with customers through targeted keyword and transcription searches.
Search, Filter, Find
Managers can filter their search results for a variety of data points, including:
Users & Groups (ex: West Coast Support; John Smith)
Date and time range
Call duration (max and min)
Keywords (agent side, customer side, both)
Moments (agent side, customer side, both)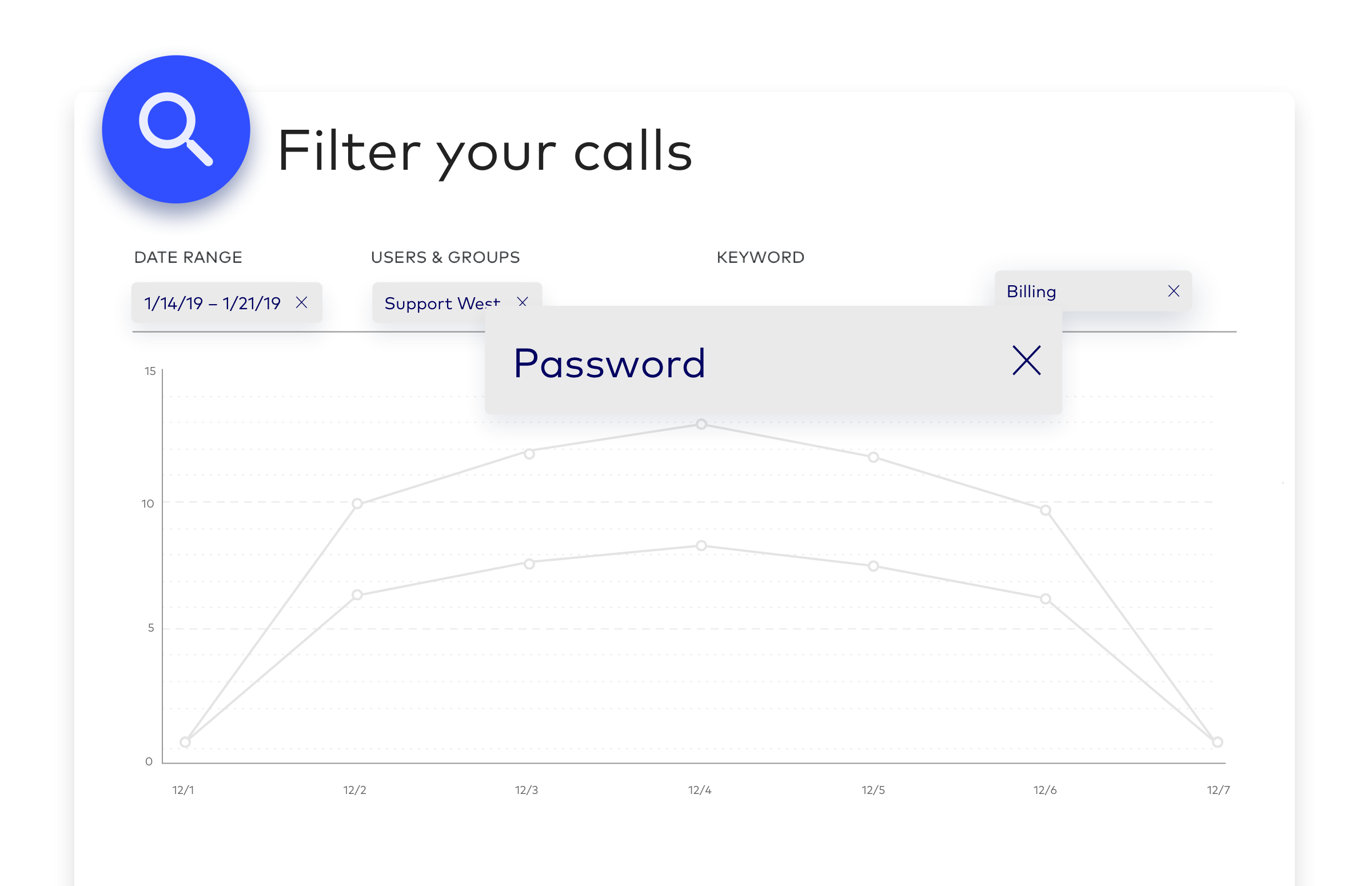 You'll be able to apply multiple filters to your search criteria, giving you a clearer picture of activity as well as answering questions around call volumes.
Consider adding in keyword searches to really dig into the details—how many times was a specific competitor mentioned in the last 30 days? Are there patterns emerging over time?
You'll be able to search and track info like this (and more) when you chart keywords and moments.
Charting Calls, Keywords & Moments
Your analytics page will chart out a variety of different data points for you. Let's highlight just a few of the options available.
Total Calls
On the Total Calls tab, managers can access:
Visual graph of total call data
Call breakdown by type (placed, missed, abandoned, etc.)
Calling habits & device usage (ex: cell phone vs desktop app)
Moments
On the Moments tab, managers can access:
Visual graph of moment occurrence over time
Top and/or filtered moments
Team leaderboard with stats (agent side, caller side)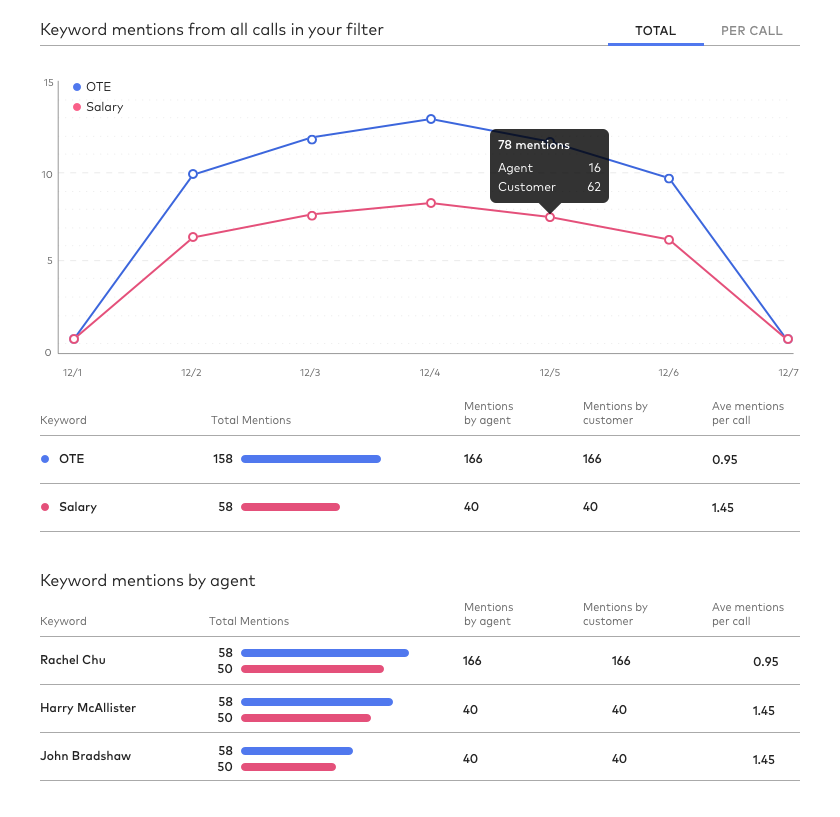 Keywords
On the keywords tab, managers can access:
Visual graph of keyword occurrences over time
Notable and/or filtered keywords
Team leaderboard with stats (agent side, caller side)

Dialpad Dictionary | Moments
A specific emotion expressed during the call—ex: "I'll email that over" would trigger an action item moment.
Call History
Have a set of calls that need a closer look? Toggle over to Call List to see the filtered call history specific to your search terms.
Keep in mind that search terms can include things like date or time, specific line (like Sales or Support), or even a list of calls for a specific user only our team (will require admin permission, though).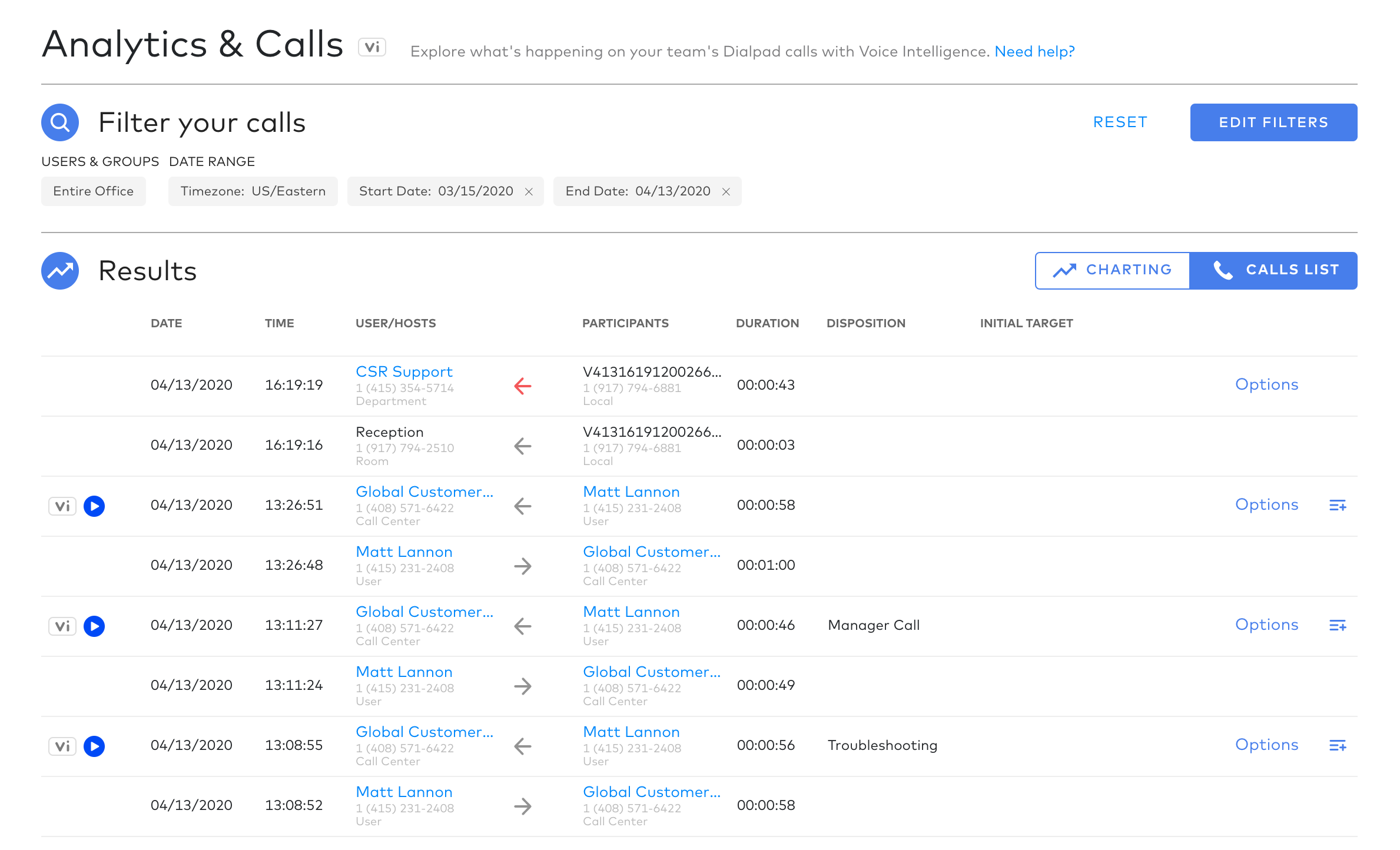 With Call Lists, managers can access:
Basic call info (recipient, target, timestamp, date)
Voicemails and recordings (where applicable)
Vi call summary with embedded transcript, moments, and audio playback
Agent screen recording via screen capture (available on Dialpad Support)
Leveraging Analytics By Team
Helpful Links
Interested in learning more about Dialpad's analytics? Check out these links below for more information, including how-to articles and FAQs:
Looking for more best practice tips? Check out our resources hub for call quality, Ai adoption, and more insider tips.