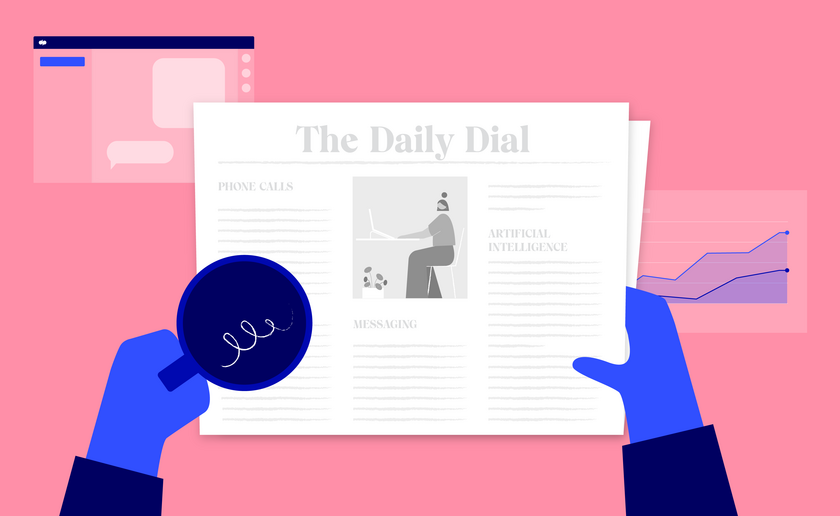 May 29, 2020
ICYMI: From Collaboration to Calling
This past month, the name of the game was collaboration with a new integration between MS Teams and UberConference plus expanded calling capabilities right inside Slack. Let's take a look at what was released on the Dialpad platform in May.
@UberConference in MS Teams
There's no question that MS Teams bring a ton of value to their user base. One look at their active daily user count should answer that. Of course, there are always opportunities to partner with other platforms (like a meeting solution, for example) to increase that value in new ways. And that's where we fit in.
With UberConference for MS Teams, users can simply add the @uberconference command in their 1:1 chat or group channel to create a new meeting invite card.
Each meeting invite card includes details like:
Organizer's conference URL & dial-in information
Invited participants
Easy join option (click to join)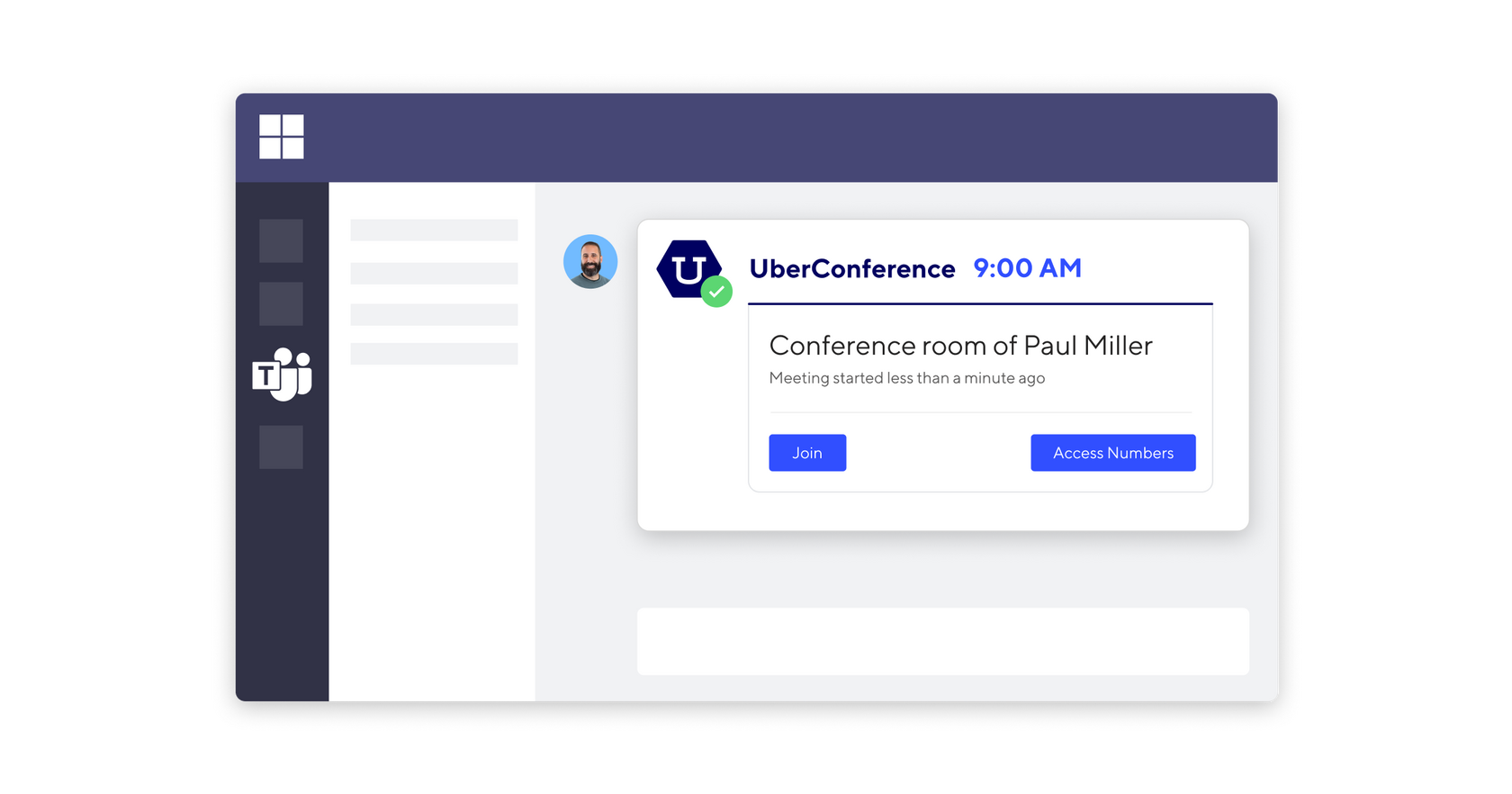 When your meeting wraps up, everything that was said including an entire call transcription (powered by Voice Intelligence™️), recording, and even action items are included for you—right inside your Teams channel. To access, simply navigate back to your channel or chat to view the call summary and links to the transcript and recording.
Slack Calling with Dialpad
If you're an existing Dialpad customer, you may already be aware of our partnership with Slack which includes logging activities like voicemails received or calls answered from a group line back to a channel.
Starting today you can now use the calling functionality in Slack to power Dialpad calls between you and another colleague.
Just select the call icon inside your conversation view in Slack to place a call with Dialpad. Your colleague will need to have added their phone number for this to work but that's easy enough by just editing your Slack profile.
And if you've already connected your UberConference account to Slack, you'll see an option from the Call drop-down menu to jump on a meeting instead.
But Wait! There's More…
Enterprise plans can now manage room and phone extensions as well as proxy into their user's accounts right from the admin portal.


If you haven't had a chance to check out our latest integration with Outreach, you can learn more about that here. And while we're on the topic of sales efficiency, our new coaching center makes it way easier for managers to review calls and leave feedback.