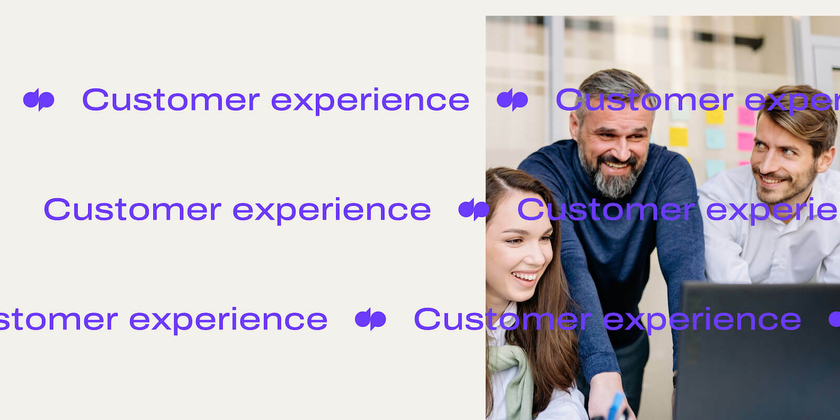 October 02, 2021
Did you know: A whopping 90% of Americans use customer service as a factor in deciding whether or not to do business with a company. As businesses continue to work remotely and focus their efforts on digital, customer experience has become top of mind for nearly every brand.
But customer support teams don't have to—and shouldn't—work alone to provide a better customer experience. A big missed opportunity here? Working together with your marketing team to make sure a good customer experience starts before your customers are even customers yet!
The solution here? Foster customer support and marketing collaboration for an improved customer experience.
As Head of Marketing at Vista Social, I've seen firsthand how important it is for Marketing teams and Customer Service teams to collaborate closely. Long gone are the days of marketers pushing transaction-oriented copywriting tactics into their content strategy. Today's consumers are savvy. They want content that speaks to them where they are in the buyer's journey—and to have access to it when convenient for them.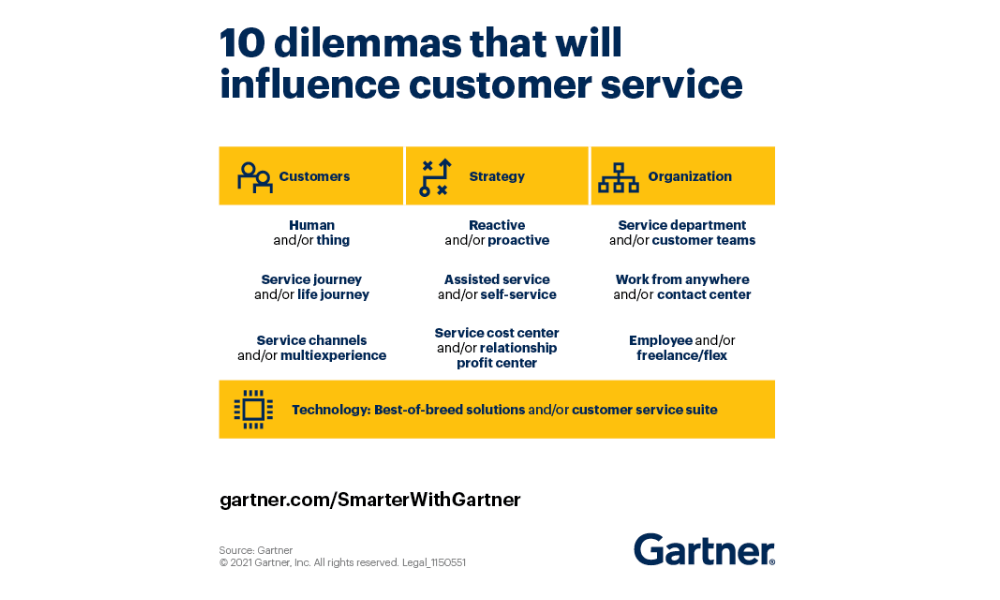 Most organizations operate with customer support teams functioning as their own unit. But the brands that are the most successful in providing quality customer support work a little differently. Instead, they have an integrated team where support works hand-in-hand with the marketing department to improve the overall customer experience for their company.
Instead of marketers trying to guess the common pain points of their target audience, they can collaborate with the customer support team who interact with dozens of customers each day. And, in tune, the marketers can provide the support team with tools, resources, and new ideas on how to improve the customer's experience.
In this blog post, I'll walk you through some strategies to improve this cross-functional relationship.

The advantages of cross-team collaboration—beyond just an improved customer experience
1. It generates new ideas
Any experienced marketer will confirm how important regular and consistent content creation is for a marketing strategy. This means that marketing department employees need a constant flow of ideas.
At the same time, even the most experienced SMM (Social Media Marketing) specialists sometimes find themselves in a crisis, trying to come up with valuable and exciting content for their audience. That is when the customer service department can come to the rescue. These people constantly communicate with customers and learn about their problems, interests, and needs.
The support staff can tell you about interesting situations and provide the marketing department with unique information that will turn into high-quality content in the right hands.
2. It fosters a deeper understanding of customer needs
How well do you know your customers? Understanding the basics of customer behavior and their motives for making a purchase will provide many new marketing advantages.
For example, this Starbucks customer reached out about incorporating new products into their rewards program—something that Starbucks may have not considered otherwise: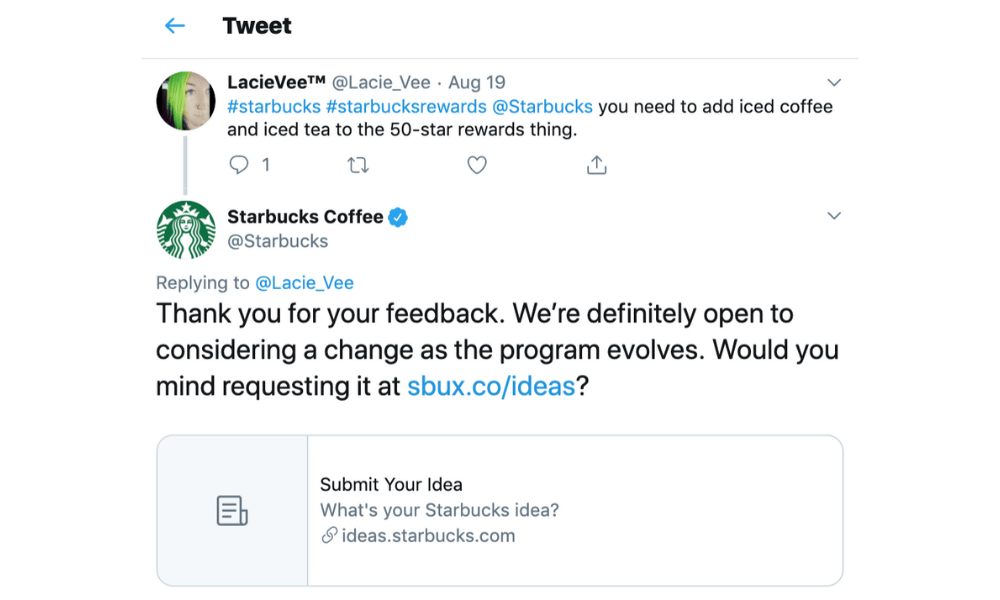 This understanding can be facilitated by good customer service representatives who communicate with customers every day, which means they know them better than anyone else in the company.
Close cross-team collaboration looks logical since a deep understanding of customer needs is necessary for a successful marketing strategy. This also allows the support team to communicate and set customer expectations based on the business's key messaging.
3. Keeps all your communications in one place
With multiple communication channels available from brands, customers may reach out to your Facebook page or live chat—or call you—for support. If you have a marketer managing your social channels (which most companies do), they may not be able to help with these messages, especially if the questions are very product-focused.
On the other hand, if you're running a new promotion and have a prospect reach out to learn more, then you'll want your support team to be aware of these campaigns.
Given these possible customer inquiry entry points, the customer service reps have to be well prepared to answer any questions. They need to know where they can locate the necessary information on the site, access the webinar, participate in the contest, and more.
A properly set-up contact center will make these processes easier for all teams involved. Dialpad's cloud contact center solution offers features like flexible call routing, real-time coaching, live caller sentiment analysis and many more, enabling your agents to properly and quickly address customer concerns:
This leads to seamless customer interactions that will keep customers coming back to build more authentic relationships in business.
4. Reducing customer churn rate
Customer churn isn't just an indicator of poor customer satisfaction. It's also related to lost revenue and missed opportunities, not to mention negative emotions of customers and employees in the company.
And the larger your company is, the more obstacles arise in the process of reducing customer churn. However, according to the studies, those companies whose service and marketing are in sync see a 7.6 times greater annual increase in customer retention rates. These departments work as a single unit, keep the clients in the company, cultivate loyalty, and motivate them to maintain relationships with the brand.
Did you know that your contact center solution can help with churn? Dialpad Ai Contact Center has a built-in artificial intelligence, Dialpad Ai, which lets you track keywords or terms that come up in calls. For example, if you're worried about churn, you can create a "Custom Moment" in Dialpad to track every time "refund" or "cancel my order" or "money back" is spoken on a customer call: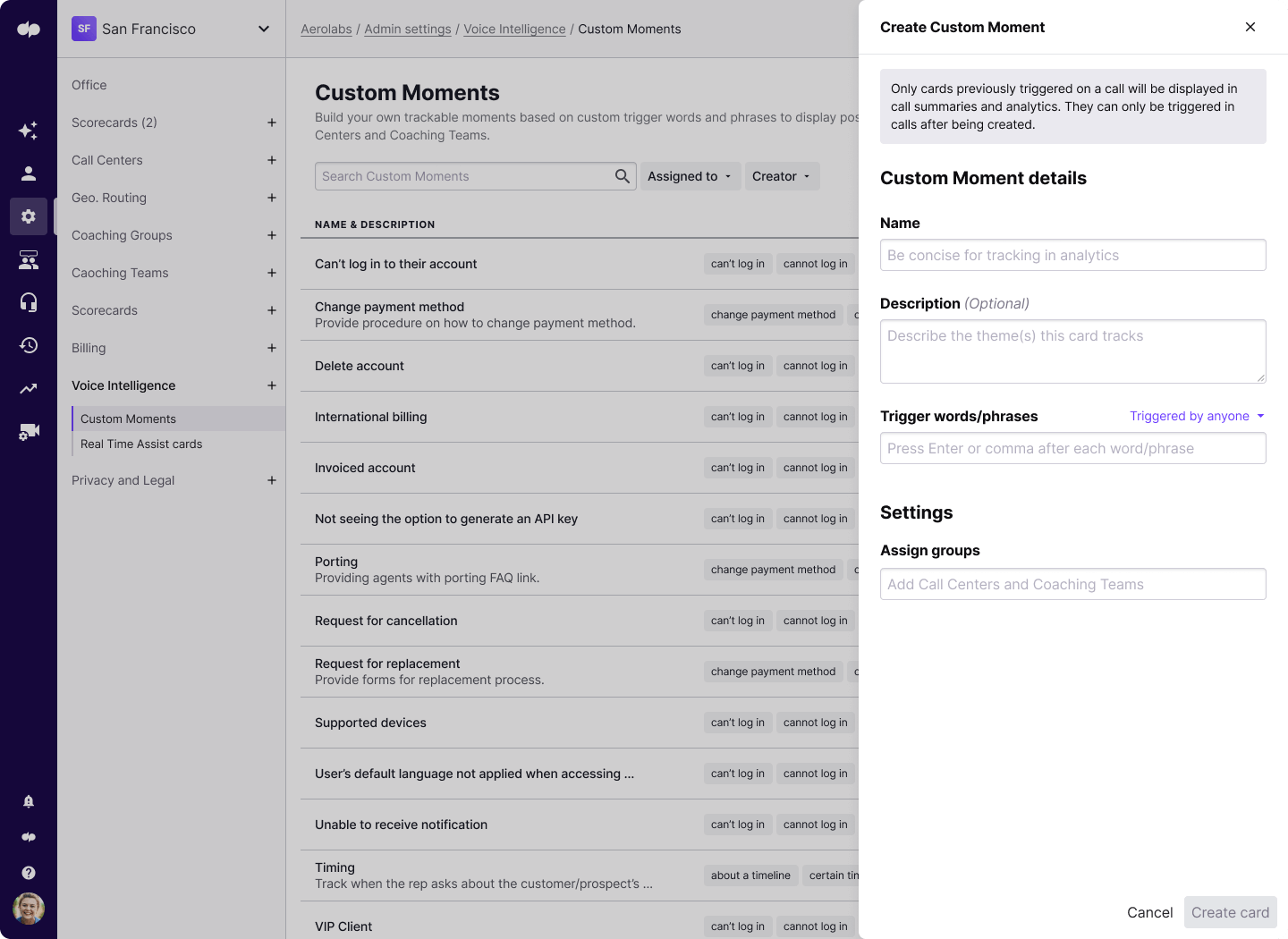 This way, you'll be able to track these occurrences over time (since Dialpad also has built-in contact center analytics that'll show you this) and dig into call recordings and transcripts to get more context and understand why customers are churning.
5. More insights and easier reputation management
Customer problems aren't the only common thread that can get your marketing teams thinking about how they can help drive great customer service.
The joint work of the two departments solves another problem—it makes it easier to find clients who will be a good fit, for example, for conducting research. Especially if the marketing department is looking for customers with specific problems or, conversely, who are particularly satisfied with the service.
The customer service team can also encourage satisfied customers to leave reviews about a product or service, benefiting marketing and improving their online reputation.

10 ways to ensure an effective collaboration between marketing and CX
1. Focus on marketing to the right customers you can retain
Marketers know the client well, but only in theory. Customer support teams communicate daily with actual customers and can get a feel for the tone of language they use, their problems, the desired solutions, and anything that's holding a customer back from completing a sale.
Marketing and customer service departments must unite to create a complete and adequate portrait of a potential buyer. Marketers will outline the basic contours based on research and reasonable hypotheses, and customer support managers will supplement the portrait with details and correct issues.
Focus on getting the right customers will ultimately ensure customer loyalty, effective communication in the workplace, and an improved customer service experience.
Practice shows that the portrait of the buyer created by joint efforts most fully and accurately reflects the target audience. And strategies based on such a portrait are the most successful.
2. Build a single prioritization process
When customer service and marketing teams work together, they should prioritize the same projects that provide the greatest return on investment. Each participant must clearly understand the goal; otherwise, there is no sense in collaboration. Without shared understanding, the company cannot work as a single mechanism, and employees feel in an information vacuum.
This reduces the efficiency and motivation of the staff and makes it challenging to implement any projects. Building a single prioritization process is a key to well-coordinated work and brilliant results.
3. Create a knowledge base
Every business will sooner or later face a dissatisfied customer, so you need a plan on how to respond quickly to resolve a problematic situation. While the customer support department deals mainly with unhappy clients, the marketing team can create a knowledge library to simplify the process.
A knowledge base is a self-service customer support resource based around recurring topics, issues, and common questions. It is an excellent solution for both a customer service agent looking to find an answer to a client's query and for a client to find a solution without needing to contact customer service.
4. Choose KPIs that'll maximize customer satisfaction
In the modern world, it is necessary to constantly monitor the effectiveness of the business, especially in the three departments that communicate with new and existing customers: Sales, Marketing, and Support.
While customer service and marketing departments have different KPIs, both teams should discuss how they can be improved to provide better customer service and limit bad experiences for their customers. Sharing and enhancing your individual KPIs will ensure your customer satisfaction scores are on the rise.
5. Conduct social media outreach and support effectively
You do not have to be a great marketing guru to predict that the deep involvement of modern users in social media will continue to have a significant impact on the service industry. Sooner or later, this will lead brands to provide full-fledged customer support through non-traditional channels, namely Facebook, Twitter, LinkedIn, YouTube, and blogs.
Does your social media team know how to handle customer reviews and complaints? No? Well, your customer service department does!
Ensure both departments collaborate to answer customer questions promptly, process new requests, help find answers to new customers' questions, and work with the loyalty of current ones.
6. Create winning content
Content rules the world, and content marketing rules the internet. Content is the building material of any web resource, whether a small business website or a personal blog. The fundamental aspects of the development and metrics of the resource depend on its quality: Recognition, outreach, traffic, conversion, and profitability of the commercial enterprise as a whole.
The customer service team picks up the phone calls and chats daily. They know everything about clients' pains, needs, and expectations. To understand what content needs to be created, marketers and customer support agents should jointly check all the materials used to attract customers and close deals. Then, when both departments collaborate on new content ideas, they have more chances to generate amazing content to resolve customer issues.
7. Find brand advocates and spread the word
The customer service department usually deals with different types of customers. Some clients sing your brand's praises to family, colleagues, or friends.
They are more than satisfied and interested in sharing their positive experiences with your business. They become your biggest fans and your biggest asset, and you need to get the most out of this word-of-mouth marketing: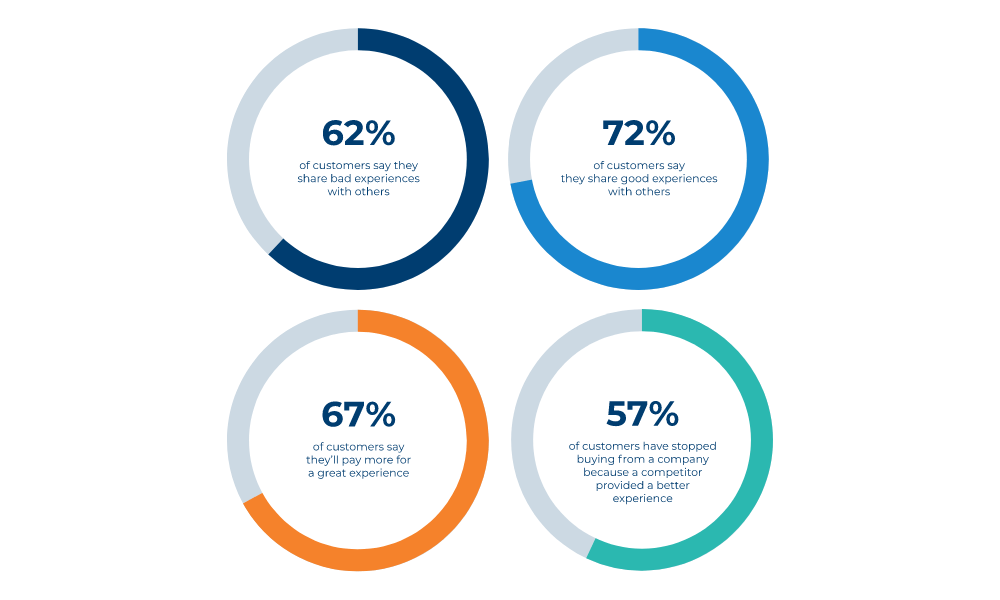 Brand advocacy is key for businesses seeking to be more authentic and organic in interactions with their online audience. With so much competition online, social media users tend to tune out overly transaction-oriented messaging in today's noisy digital society.
When collaborating, the customer service team should communicate these interactions with the marketing department. Such brand advocates' stories and testimonials can be included in emails, presentations, landing pages, and more. People who speak well about your brand can influence others to become loyal consumers.
8. Marketing your customer success team
Modern marketing puts the consumer at the center of all business processes. Customer experience management has become a key direction and the primary concern of the entire architecture of customer interactions.
If your brand is famous for its exceptional support and having awesome customer interactions, it is worth letting the world know about that. Since the marketing team may not be aware of all the processes, a collaboration between the two departments is more effective in bringing great results.
9. Build a consistent customer experience across all channels
Customers should not care about your internal department structure. They may come from a corporate website, social media, brick-and-mortar store, or other places. No matter what interactions and channels are used, they expect a consistent client experience, and working in silos will not be helpful.
For a client, the channel used is the only department that represents the company as a whole: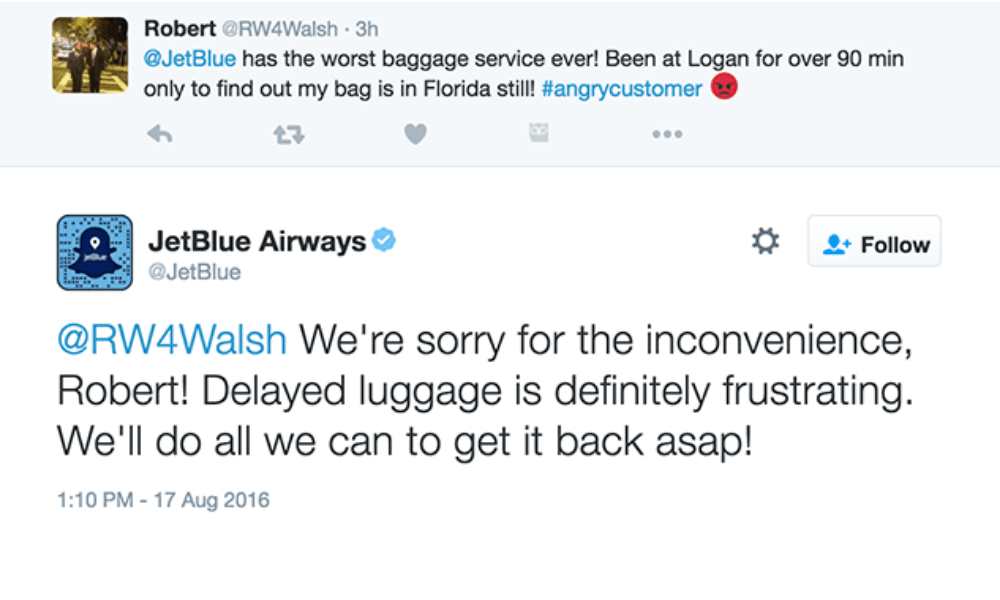 When teams and departments actively collaborate, they are more likely to achieve transparency and create a consistent customer experience. Ideally, the structure of any company should be built to contribute to the achievement of its mutual goals and tasks.
10. Invest in the right tools to achieve better results
The best customer experience happens when you can perfectly present your business to your audience and are always ready to help the users when they need it.
It will be difficult for you to provide a fast and customer-oriented service if you do not have the right tools. Today, the market offers various solutions; the challenge is to make the right investments in your customer experience tools.
While new processes, guidelines, and technical solutions are essential for any successful company, they are almost useless with no team collaboration. However, effective team collaboration and a reliable customer relationship management system will help you adapt your approach to each customer.

How are your customer service and marketing teams collaborating?
The bottom line is, customer support is a priority for many businesses, especially since customers spend more money with companies that provide superior customer service.
In today's world of internet technologies, marketing and customer service should go hand in hand and cooperate as much as possible. This will help to build relationships with clients competently.
The close cooperation of these teams will get a single organization focused on improving company processes and increasing customer satisfaction, ultimately leading to business development and growth. It is high time to blur the lines between marketing and customer service!
Looking for a customer service solution that helps your agents communicate with other teams in the company? Dialpad's fully integrated UCaaS + CCaaS platform lets you talk, message, and meet—all from one app. Book a product tour to see how it works!
Get a demo
More about the author:
Brittany Garlin manages marketing activities for Vista Social, a modern social media management tool for pros! Her aim is to unite forward-focused marketing professionals across the globe with leading brands to drive awesome results.
As an advertiser alumna, she managed campaigns for iconic companies such as Bath and Body Works, QVC/HSN, Air Miles, The UPS Store, Pizza Hut, and M&M Meats.
Connect with her to discover how Agency Visa and Vista Social can help grow your business.